While themed hotels rooms are a great way for couples to escape the ordinary and have a romantic retreat, there are also some great options out there for booking an entire home that features a unique theme. Not only do these properties have fun themes ranging from a medieval castle to a Balinese escape but they are also more private than a themed hotel room at a hotel. Additionally, they are more immersive since the experience begins the moment your pull up to the property, instead of just once you step through the door.
Let's take a look at some fun and unique themed vacation rentals that are perfect for your next romantic getaway.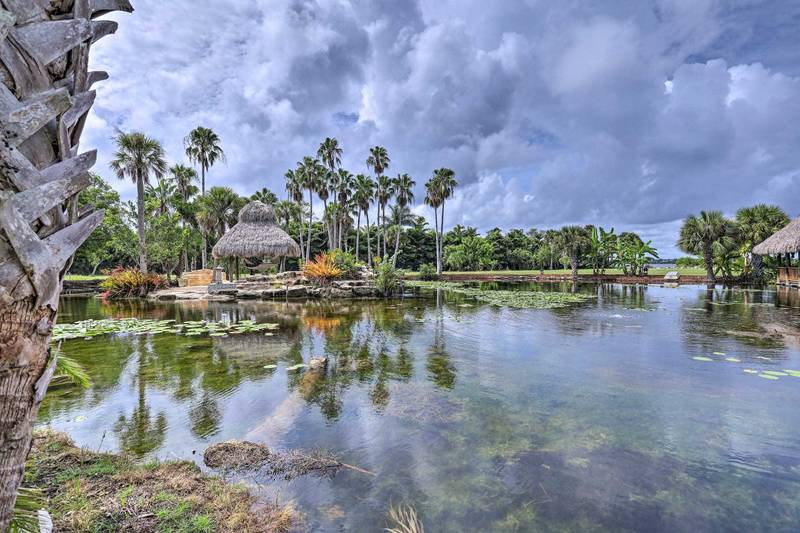 A "Balinese" Oasis in Merritt Island, FL:
Treat yourself to an international experience without needing to stamp your passport. This tropical sanctuary on Florida's eastern coast is loaded with spa-like amenities (hello soaking tub, tiki huts, and waterfront hammocks), making it the perfect destination for honeymoons and girls' trips alike.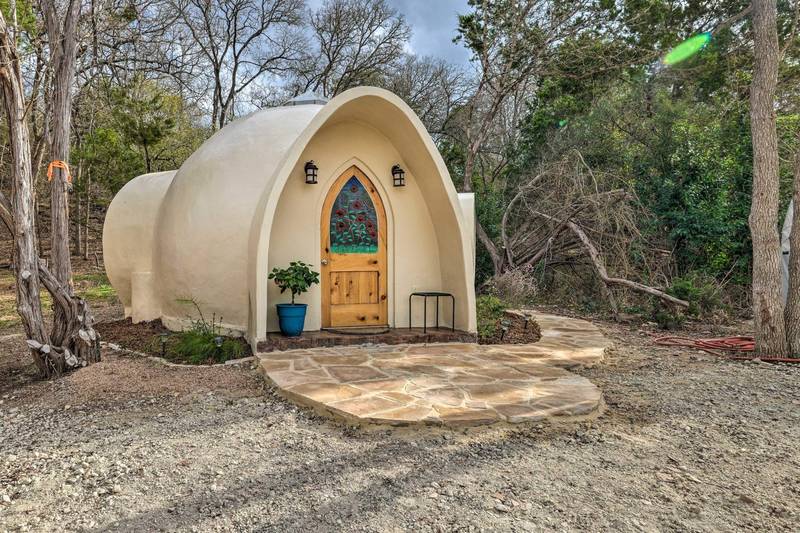 A Hobbit House in Blanco, TX:
Embark on a one-of-a-kind vacation when you stay in this quaint dome just outside of Blanco, Texas. With room for two and the character of an above-ground hobbit home, it's an affordable vacation rental perfect for couples or the solo traveler.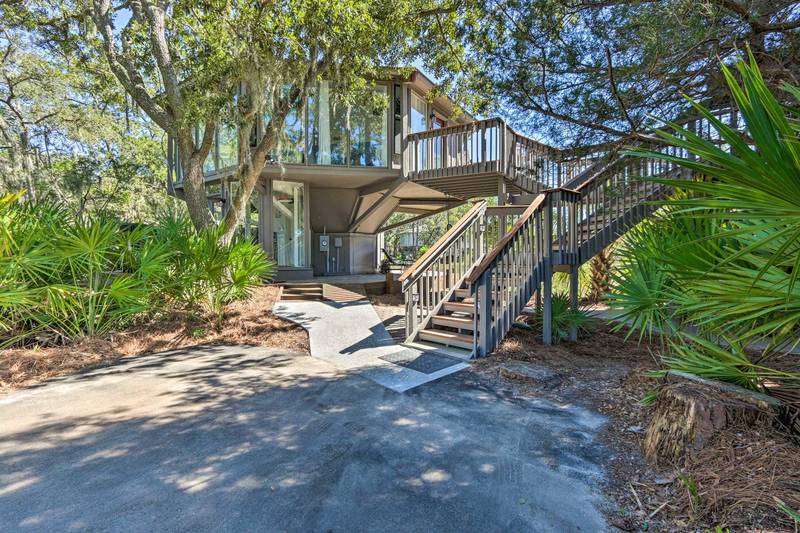 The Luxury Treehouse on Hilton Head Island, SC:
Star in your own whimsical adventure when you stay in this fancy treehouse rental on Hilton Head Island. Fit for six guests, its light-filled interior and panoramic views offer a truly unique treehouse experience. Whether you're inside cooking up a favorite meal or relaxing on the private deck, the airy architecture keeps you connected to nature throughout your stay.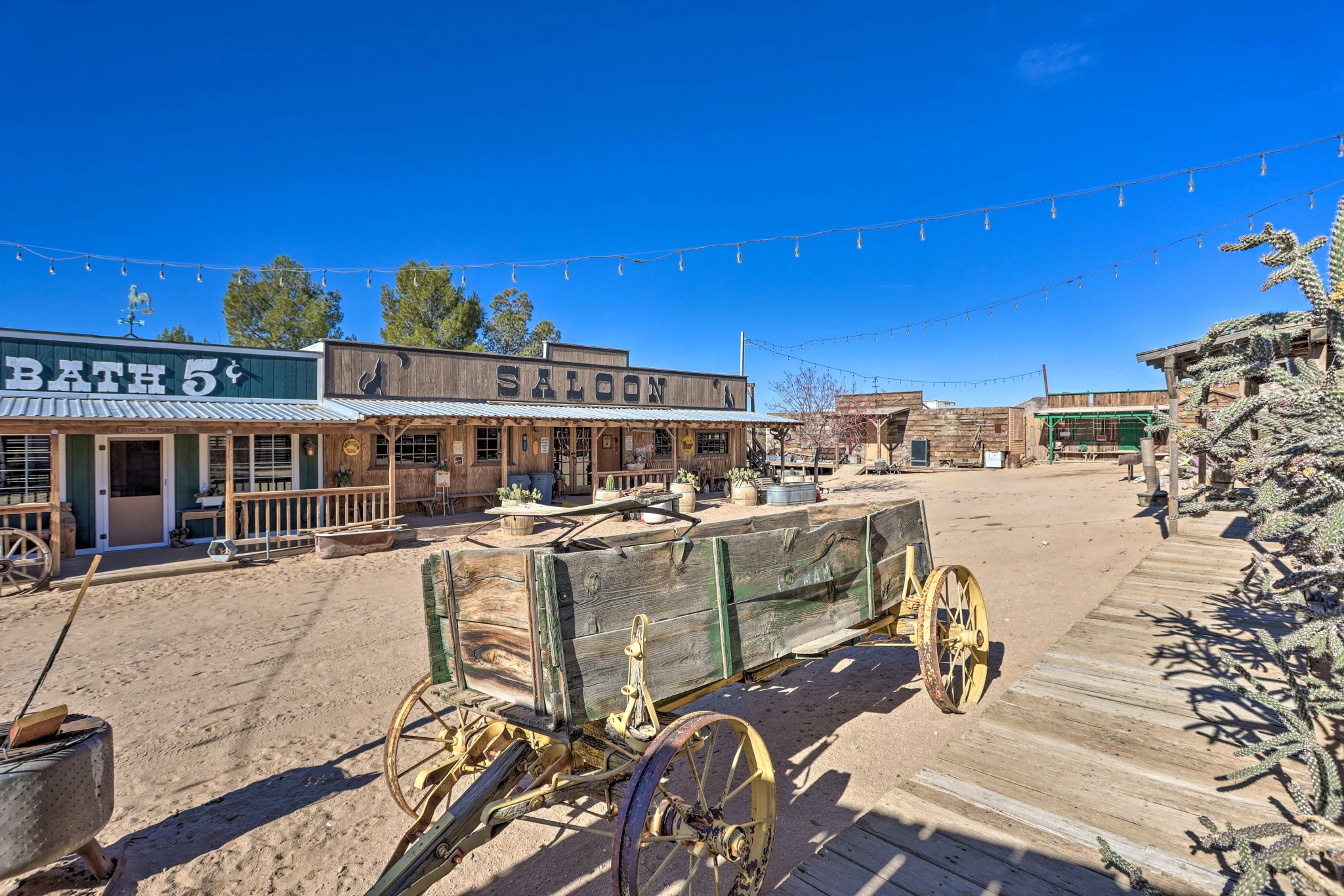 A Wild West Getaway in Lucerne Valley, CA:
Pack up the wagon and get the horses ready for a trip to the wild, wild west. This cowboy-approved ranch in Lucerne Valley, California looks just like the set of your favorite Western movie. Staged with a rustic post office, classic barber shop, and saloon on the property, you and up to nine others can make a quaint frontier town your very own.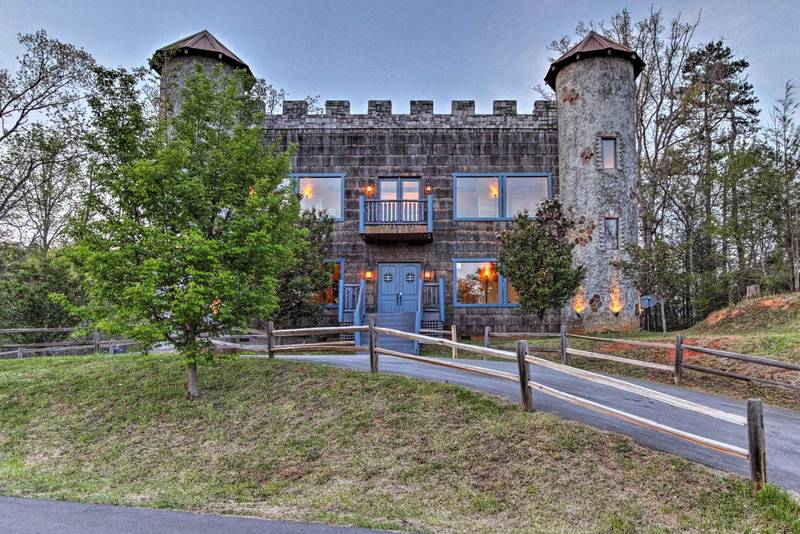 A Castle in the Smokies – Sevierville, TN:
Whether your loyalties lie with Rapunzel or you're more of a Harry Potter fan, this regal castle makes fantasy a vacation reality. Snuggled in the majestic Smoky Mountains, you and up to 15 other guests can have uninterrupted views of Mount Le Conte — even from your private hot tub — and plenty of space to explore.
Make sure to visit Evolve vacation rentals for more ideas.