Some people love home improvements and DIY. Others hate it. Making your house look more attractive doesn't have to be difficult or expensive. Below you'll find seven quick and easy things practically anyone can do today.
Paint Your Cabinets
Your kitchen could be one of the more costly rooms to renovate and upgrade. Especially if you need to get new appliances. You can instantly transform the décor of the kitchen by painting your cabinet and cupboards. All you need is a little prep work on the surface and a tin of paint and you're ready to go!
Trim Your Windows
You don't need to hire a contractor to do a window trim. It's entirely possible to put in a new frame or upgrade the style on your own. If you search online, you'll find plenty of tutorials to take you through the process. Step-by-step.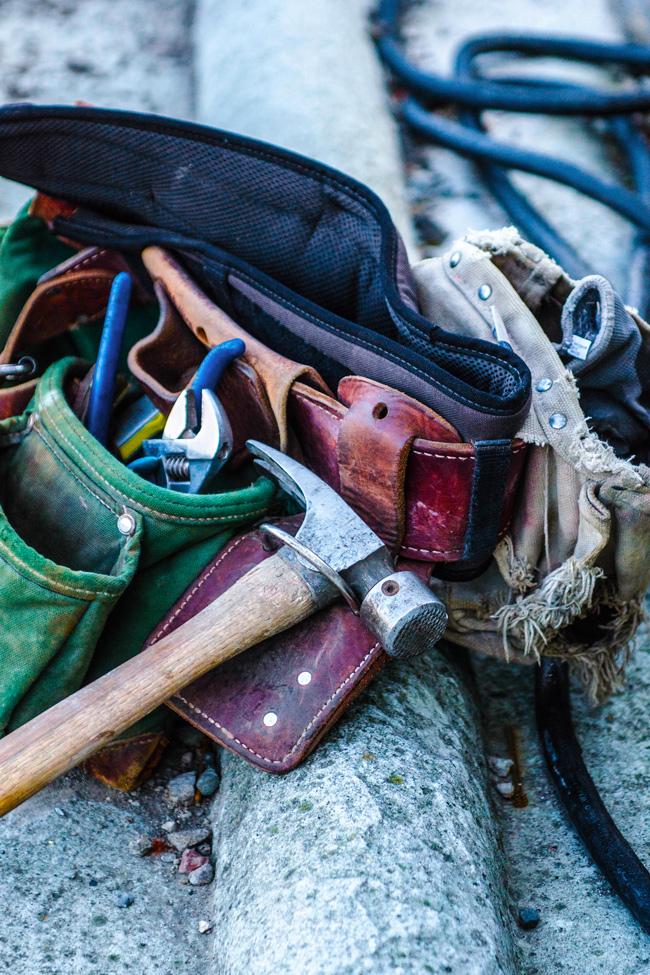 Paint Your Tiles
Most homes have tiles in the bathroom and kitchen. Over time, the colour starts to fade due to the exposure. Especially the ones in the kitchen. Why not give your tiles a fresh look by giving them a new coat of paint? You can be adventurous and try a new colour to give your tiles a vibrant appearance.
Add a Splash of Colour to Your Ceilings
Only a handful of people realise that something as simple as adding colour to the ceiling can instantly transform the appearance of the room. We suggest finding a light colour that complements the style of the décor.
Upgrade Your House Number
If you make a trip to your local DIY store, you'll find a wide variety of house numbers in dozens of styles and materials. You don't have to invest too much to buy something new to give your front door a fresh appearance. If you currently have brass house numbers, replace them with wooden ones. You then have the flexibility to paint them however you see fit and they can be attached to the door quickly using a strong adhesive superglue.
Homemade Furniture
Homemade furniture gives your home a more natural look. You can go out to the forest and find materials like branches that have fallen from the trees. Then you can polish them up and use them to make things for your house like a new shelf or a photo frame. Other options including getting old wooden crates and turning them into chairs and coffee tables.
Decorate Your Walls with Art
Art comes in hundreds of shapes and forms. You could buy a canvas and paint your own to hang in the living room. Or keep your eyes peeled for attractive pieces when you're out shopping. Most people assume that art is expensive. But you can probably find something to complement your home in the local department store.
Seven Affordable, Yet Attractive, DIY Home Improvements
Home improvement and DIY doesn't have to be difficult or expensive. You can simply paint your cabinets, tiles or add colour to your ceilings. Or design your own quirky all-natural furniture and add more art to your walls. At the least, you could replace your house numbers.