I drive for Lyft and so does my wife. It's a great way to make fast money to fill in the gaps. Let me tell you though, there's a lot more involved than simply turning on the app and making some money by driving around. To be successful, you need to treat it like you were fishing and learn all the secrets. There's gear to buy, fishing spots to find, friends to learn from, and lots of patience too. With both pursuits though, if you are successful then it can be a fun and rewarding experience.
The best way to make the most money with Lyft, Uber, or other rideshare programs is as much knowing the secrets to earning more tips as it is finding more passengers. Over time, you'll find these out by trial and error as well as from learning by watching other drivers. However, why not accelerate your process and start making more money today?
Make a Good First Impression by Keeping Your Car Looking Great
This is an area where many people don't pay much attention after the initial review by Lyft or Uber. There are basic cleanliness standards but an "OK" car will get riders the same as a "great car". Most of us who drive understand that having a car that looks great will ultimate get more tips. That means cleaning the inside – but it also means keeping the outside looking good too. That typically involves weekly (or more often car washed).
However, I've used a product called Amor Shield IX from AvalonKing. While it won't replace the cleaning power of a good car wash entirely, it offers a ceramic coating for cars that helps make your car look great as well as protect from basic scratches as well as dust, bugs, droppings, etc. It's easy to apply and the package comes with everything you need to apply it to your car. What sets this ceramic coating DIY apart from others is its use of nano-technology. For those in areas that seem to get a bit more weather, it also acts as a hydrophobic coating for cars – meaning less water stains! Check out more about Armor Shield IX from our review, or head on over to AvalonKing to buy it now.
Make Yourself Look (and Smell) Great
Just like it's important that your car make a great first impression, you need to do so as well. Make sure you are well groomed as well as wearing a nice looking shirt, pants and shoes. You don't need to dress fancy and really, the secret to earning more tips is to be approachable. Except for gimmicks (which I don't suggest trying unless you can REALLY own it), you should focus on nice jeans or khakis, and a polo or fun tee-shirt that avoids any political or social commentary.
Prepare Yourself For Drunks and Dirty Passengers
Drunks are just part of the industry and YES … you will eventually have someone puke, pee, or simply spill their drink in your car. It is a matter of time and it has happened to us too.
The first thing to do is purchase a waterproof cover to protect your seats. I have the 4Knines Dog Seat Cover in my car and I love it since it still looks nice and unlike others out there has openings for your seatbelts to come through. I got this after a rider wet herself on the seat and while this won't prevent that, it's easy to wipe this down or even wash it compared to the work (and lost time) spent cleaning the seat!
In addition to protecting your seats, you should also have puke bags on hand to help customers who might be in distress. While some other rideshare drivers that I've talked with simply use plastic grocery bags, I like these "Emesis Bags" from HealQu since it has a wide plastic mouth and can be sealed easily.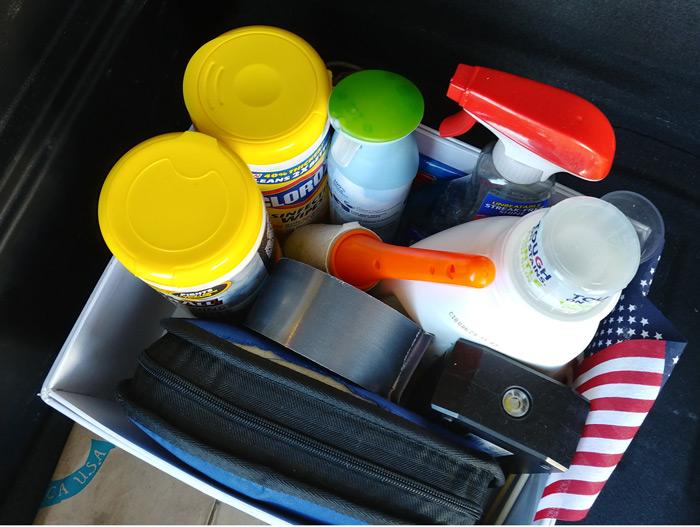 Create a Cleanup Kit For Your Car and Passengers
This cleanup kit for your car should be neatly organized in your truck so that it doesn't take up too much space. Inside, should be a collection of supplies including cleaning and disinfecting wipes, lint roller, and I also like to include some supplies that I might need should a passenger ask or I see an opportunity to offer. For instance things like a Tide stick pen or other stain remover can be offered to a customer and that could be the difference between a tip and no tip.
Gear For Your Rideshare Care Kit:
Glass Cleaner
Disinfectant Wipes
Polishing Wipes
Lint Brush
Duct Tape
Battery Jumper
Basic Auto Tool Kit
I also recommend investing in a portable vacuum for quick clean ups such as removing sand, dried mud, or crumbs from the seat. I like this TWC-01 Car Vacuum from ThisWorx because it has a super powerful motor and a 16 foot cable that plugs into the cigarette lighter port. Plus there's a carrying bag to keep everything together. If you need one with a battery though, take a look at this wet dry car vacuum from HoLife.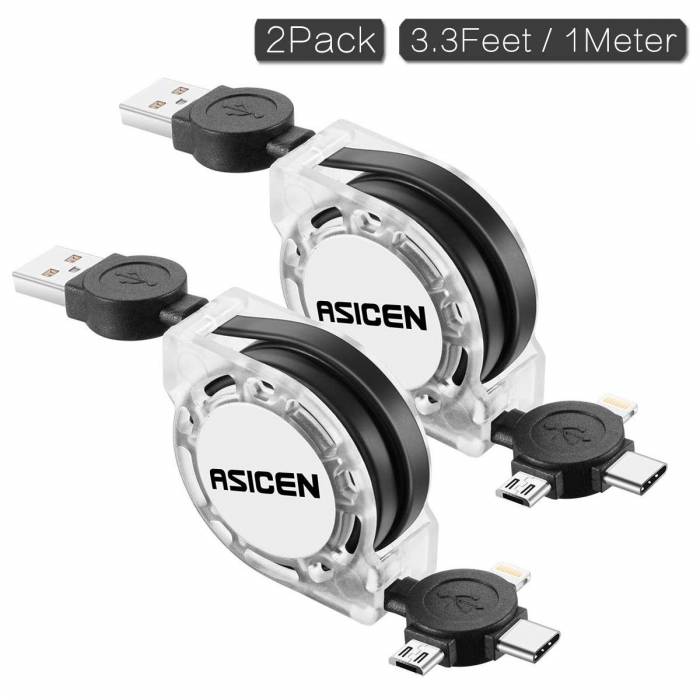 Entertainment and Technology
I find a surprising number of passengers want to listen to their own music vs the radio channel that I have my car tuned to but you can take that to the next level by setting up a tablet in the back for them.
One easy solution is to mount a Nintendo Switch or tablet on the seatback. Make sure to get a good car headrest mount though. If you choose a tablet, what you can have that connected to Google Play or another music service so that your passengers can select their own music for the ride.
Similarly, you can install games or even just have a YouTube playlist of viral videos streaming for them to watch while riding.
Just make sure to have the tablet or game system connected to your WiFi Hotspot so streaming works.
Finally – make sure to have charging ports available for your passengers. Even if you have an older car like my Kia Soul, you can buy adapters like this one from Anker with two QC 3.0 port for fast charging for fast charging. You'll also want to make cables for a variety of phones available. This would include: Micro USB, USB-C, and Lighting Cable for iPhones. While you can always have a bundle of cables, another solution is to get something like this where you have all three charging plugs on one cable.
Snacks and Drinks
I see various services for Lyft and Uber that try to turn your car into a mobile vending machine but I find that most snacks and drinks are cheap and it helps towards making your tips more than it would a buck or two as a vendor. Plus, if you sell stuff then you have to worry about taxes and stuff like that.
The easiest here is to have water bottles in the cup holders and then to have some gum and or fun sized candy (m&ms, skittles, etc.) in the center console. Don't do chips or anything that might get messy since you don't want to clean that up.
Finding Good Spots to Make Money Driving Lyft
There's no golden ticket here … each city is different. This is exactly like finding the right fishing spot. You need to know where people are going and then be in that area so that the ride share system for Lyft and Uber can connect you with a passenger.
That being said, I find that chasing hotspots doesn't work. Everyone else is chasing those areas too. While there are more people looking for rides, it also doesn't necessarily mean that they will be long rides. Those hotspots also reflect where there's action now … not where there is going to be action. Because of this, it doesn't make sense to drive out of your way to chase it. Instead, look for places where people will be going or coming from on a daily basis.
In San Diego, I have good luck cruising neighborhoods where people don't have cars – such as near colleges, in the mornings when cruise ships dock, and by early mornings when people are leaving downtown to go to the airport. Additionally, early evening when people are leaving work or going to social functions is also a great time to make money – as is late night with people going out on dates and to the clubs.
That being said, I generally don't like driving at night … but that's where the money is made.
Helpful Drivers Get More Tips!
While we've talked about a bunch of different things you can do to make more money driving Lyft and Uber, you need to be a helpful driver. That means you should be knowledgeable about your town and be able to help visitors and it also means that you should get out of the car to help them with bags or slide the seat forward to make sure they are comfortable.
Stay Safe and Follow All Regulations and Traffic Laws!
Being a good rideshare driver and making money requires that you complete each ride with professionalism and the safest experience possible. You will have drivers that ask you for things that aren't proper (such as allowing children to ride without a car seat) or drop off in non-approved locations. Don't do it! While the custom may be insistent, you don't want to get a fine or be dropped from the system.