Hindsight is 20/20! You don't want to end up in the emergency room with an injury that was completely preventable but too many of us forget to use protective safety equipment. Many DIYers do this and risk injury because they either don't have the right gear - or simply chose not to use it. While goggles, gloves, and other protective safety gear might seem like a pain in the ass ... the reality is that it can save you from a whole world of pain if something unexpected happens!
Before you tackle your next DIY project, ensure you have the right protective gear.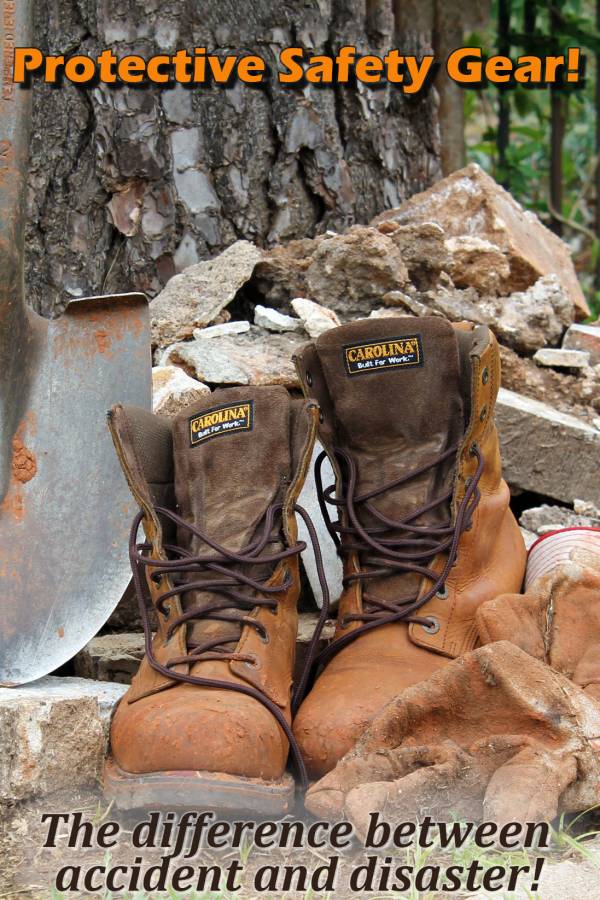 Kick Off Your Project With Foot Protection
No matter if it's hauling lumber, construction, plumbing, or even gardening, protecting your feet is extremely important. Foot injuries range from punctures, lacerations, and burns, to sprains, breaks, toe-loss, and more - many of which could be prevented if a good pair of work boots were worn.
For most DIY projects, work boots will be sufficient, but you may want to invest in safety boots or steel-toed boots if you're undertaking a lot of construction-type activities.
Protect Your Vision With Safety Glasses
Construction, electrical work, and plumbing all have a high chance of eye injury. They're not alone, however - drywall, insulating, and gardening all share a risk of eye hazards.
Many eye injuries could be avoided or prevented if safety eyewear was worn, yet people avoid shielding their sight from the dangers. Pick a pair of safety glasses that are OSHA-regulated. If they are labeled at ANSI Z87.1, OSHA has certified that the glass will not break easily, and you won't be in the middle of your project with fogged up glasses. Additionally, there are tinted safety glasses available for those who are gardening or doing work outdoors in the sun.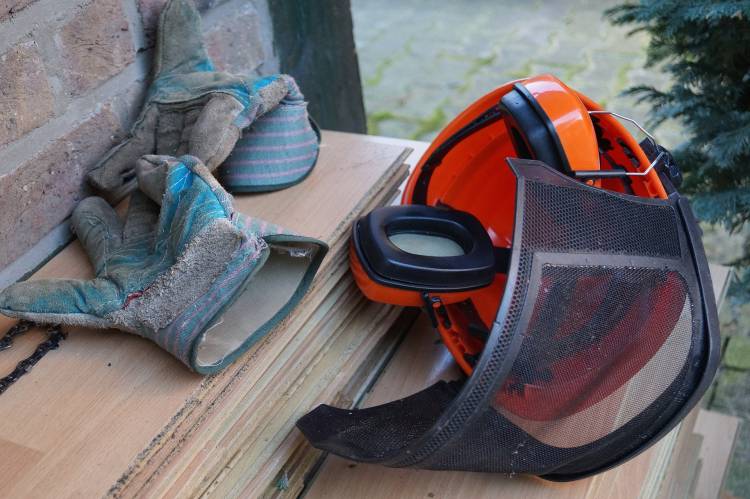 Raise Your Hand For Safety
Protect your fingers and hands with a good pair of work gloves. Invest in a solid pair that will help protect you against injuries like punctures and cuts. Ill-fitting or poor quality work gloves will hamper your movements and could actually leave your hands in a poor working condition, so ensure that you are investing in quality pair that fit your hands properly. You want work gloves that are flexible, allow for mobility, but are very durable. You may need different gloves for gardening than you do for construction or welding.
Dampen Sounds, Not Ideas
Any time you use a power tool or hammer something, you should wear protective ear gear. Just a small amount of exposure to power tools to harm your hearing - a roaring jet engine clocks in at 140 decibels, a router and circular saw clock in at 110 dBs, and a nail gun clocks in at 120 dBs. Just a couple uses of one of those power tools could seriously damage your hearing.
There are types of hearing protection that are comfortable, and stylish, and some even have built-in entertainment. Whether you're using earmuffs that completely surround your ears, or a simple pair of earplugs, it's important to protect your hearing. Noise-canceling headphones are even a good pick if you'd like to enjoy music while working in loud environments.
It doesn't matter what type of DIY project you're undertaking - large or small, you should be protected at all times. Protect your ears, protect your eyes, protect your hands, and protect your feet. Safety first!