When you think of going on a cruise, you probably think about departing from South Florida or Port Canaveral, but today there are many more options than that. The cool thing about taking a mancation cruise is that you really get three destinations in one experience - the ship, the departure port, and a buffet of other experiences along the way at different stops. While we LOVE the major cruise ports like Miami, Ft Lauderdale, and Port Canaveral, here are some of our top picks that you might not already think about.
Set Sail on an Alaskan Cruise From Vancouver
Vancouver is an amazing city that is the gateway for about half of the cruises to Alaska each summer. (Shared with Seattle, Washington which is an other great port city!) When you consider that an Alaska "Land and Sea" tour was the top pick on our 2017 mancation survey, this has got to be our top pick. During the summer months, virtually every cruise line stops in Vancouver or Seattle including: Norwegian Cruise Line, Carnival Cruises, Royal Caribbean, Princess Cruises and Holland America. Once on board, you'll have a range of opportunities for excitement including casinos, shows, bars, good food, people watching, and depending on your ship a whole lot more! For instance, Norwegian Bliss even features a go kart track on board!
Vancouver is an incredibly fun and progressive city, with some of the best food that I've ever tasted. Plus, not to far from downtown the ski resorts offer incredible summer activities too. This includes mountain biking, hiking, and golf through dense forests and amazing waterfalls. Add that to whale watching, kayaking, and fishing accessible by boat near the cruise pier and this has got something for everyone in your group. If you love Chinese food then the Vancouver suburb of Richmond, BC is a must visit too. They have one of the largest Chinese populations in North America and I'm told that this is the best place in US or Canada to get some amazing authentic Chinese food too.
Cruise To Bermuda From New York City
Sometimes your annual golf trip needs to be shaken up a bit. Why not head to New York City for the excitement of a big city followed by a cruise to Bermuda for some legendary golf?
There's no shortage of incredible experiences to be had in the Big Apple. People often talk about wanting to enjoy more "experiential travel"; well, New York is then the epitome of it. Unlike some other cities where you might want to rent a car, New York is decidedly unfriendly for personal automobiles. So instead of packing everyone into a couple different Lyft rides, why not try a charter bus rental instead? There are websites for companies that are like Uber for charter buses, where you can type in how many people you need a bus for and your pickup city and destination city, and then get a whole listing of price quotes from charter bus companies bidding for your business. It's an original way to travel in style, where everybody can travel together and even kick back with some alcoholic beverages without worrying since they have a "designated driver."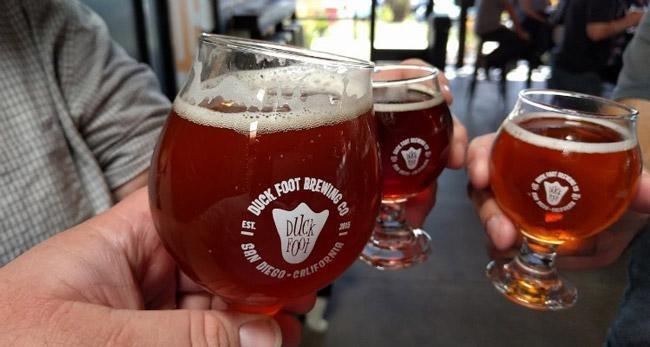 Cruise To Mexico and West Coast from San Diego
San Diego is often called, "America's Finest City". Ron Burgundy called it a few other things too, but one thing is for certain - this is a great city to start your mancation adventure and it is also a great port city. While much of the cruises from this California port are seasonal, in the Spring and Fall you can find a variety of opportunities here ranging from Baja cruises to Ensenada, Mexico as well as others that stop at ports along the west coast including San Francisco and Astoria, Oregon.
While in San Diego though, make sure to visit one of the more than 100 breweries, grab some tacos and enjoy the beach. For those looking to explore history the city boasts the Museum of Man, The USS Midway, and The San Diego Maritime Museum.
Cruise to the Caribbean from New Orleans
The "Big Easy" is one of the more interesting cruise ports since the city is so far inland compared to others that are right on the ocean. Because of this, you have almost half a day where your phones will work on board (without extra fees) as you cruise along the Mississippi River. The city itself is the perfect book ends for your cruise adventure though since there are 24-hour parties all year long and you've got no shortage of awesome mancation activities including bars, food, museums such as the National WW2 Museum, and not too far from town you've got great fishing, Louisiana swamp tours, and opportunities to get up close and personal with alligators.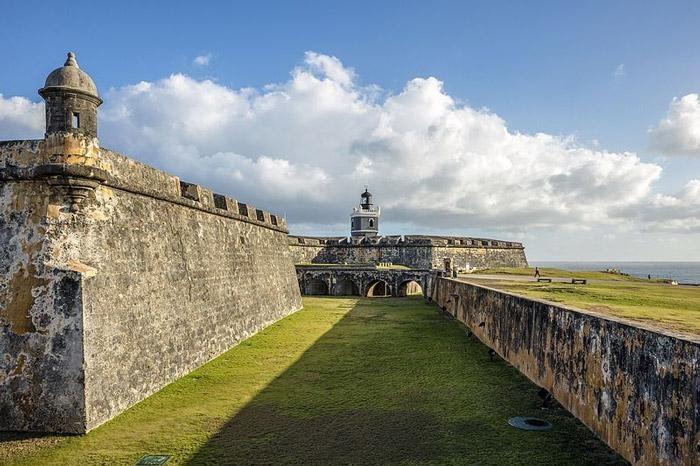 Cruise the Caribbean from San Juan Puerto Rico
San Juan is an incredible city and Puerto Rico is an amazing island that deserves more attention. While many ships stop here for the day, it's a challenge to truly enjoy this island without spending a few days. While there are plenty of things to do right in San Juan from exploring historic sites like Castillo San Felipe del Morro to sampling rum cocktails and Puerto Rican food, the real adventure is in the countryside. There you will be able to hike through a rain forest, paddle through the glowing "bio bay" in Vieques, or get some surfing lessons. It's literally the best part of taking a shore excursion ... without worrying about missing the boat when it leaves for the day.