If you've ever dreamed of the ultimate fly fishing adventure, it doesn't get much better than this. Imagine spending 17-days in the Chilean Patagonia dipping your fly into remote waters barely touched by civilization.
This is a fantastically remote backcountry fly fishing expedition in Chilean Patagonia on estancias and rivers rarely if ever fished before. Accommodations include Magic Waters Lodge and heated WeatherPort tents at a remote base camp. To get to base camp, intrepid anglers will take a 2.5-hour transfer by truck, travel by horseback 1.5 hours, and then take a jet boat roughly 45 minutes to the riverside camp.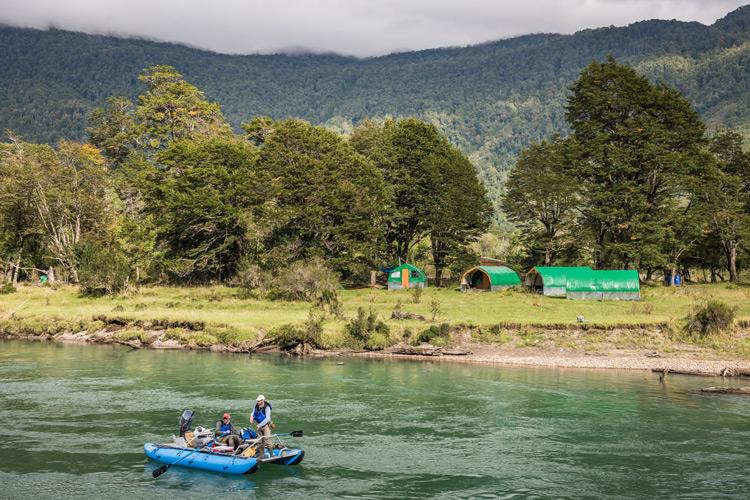 Guests will experience 10 full days in solitude floating rivers and walking/wading remote spring creeks and tributaries.
Large water is efficiently accessed via jet-motorized catarafts, while miles of remote spring creek and mountain streams are ideal for walk-and-wade exploration. Departure dates are available in March/April and November/December 2019 and prices start at $12,000 USD per person based on shared room and fishing guide.
Week-long backcountry fly fishing packages are also available.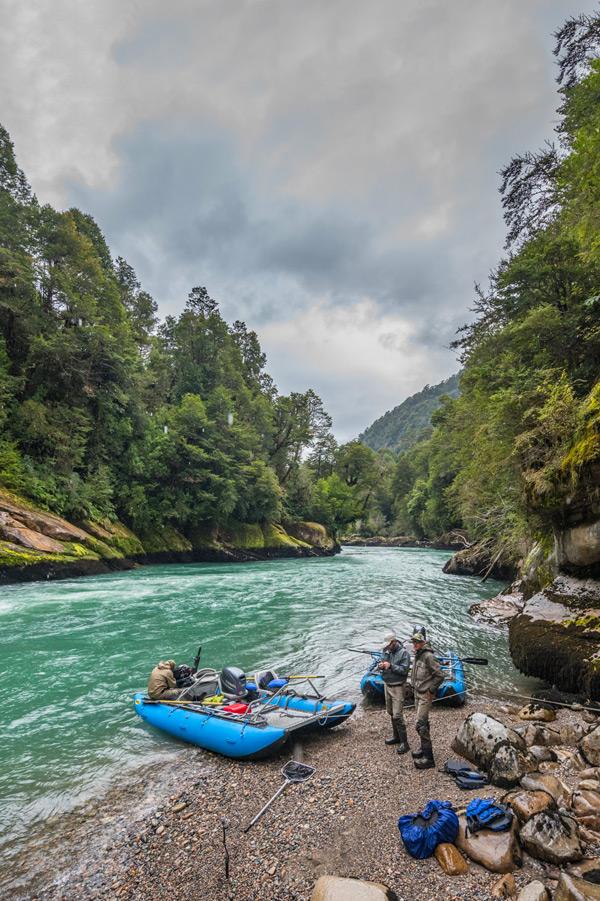 River of Dreams Fly Fishing Itinerary:
February 22 - March 10, 2019 - $12,000 per angler
February 22: Depart USA for Santiago, Chile
February 23: Drive Santiago, connect to Balmaceda, Chile and overnight at Magic Waters Lodge
February 24: Breakfast at the Lodge and then leave to the camp around 8:30 a.m.
Travel involves a drive, horseback trek and jet boat ride to arrive into camp.
Lunch at the camp, and then fish until the evening. Welcome barbecue.
February 25 - Mar 6: 10 full fishing days at the camp, float the main river, Blanco River, and walk and wade the spring creeks and tributaries.
March 7: Fish at Blanco River until 3 p.m., then head back to the Magic Waters main Lodge.
Dinner is at Lake Barroso Lodge.
March 8: Fishing the waters around the Barroso Lodge, depending on preferences, followed by a celebratory BBQ and last night party.
March 9: Breakfast at the Lodge, and then drive to the airport – depart for Santiago, Chile and connecting flight home.
March 10: Arrive home.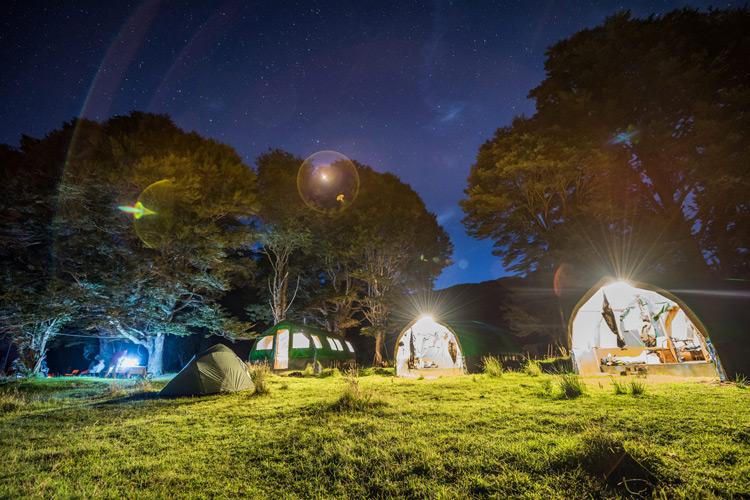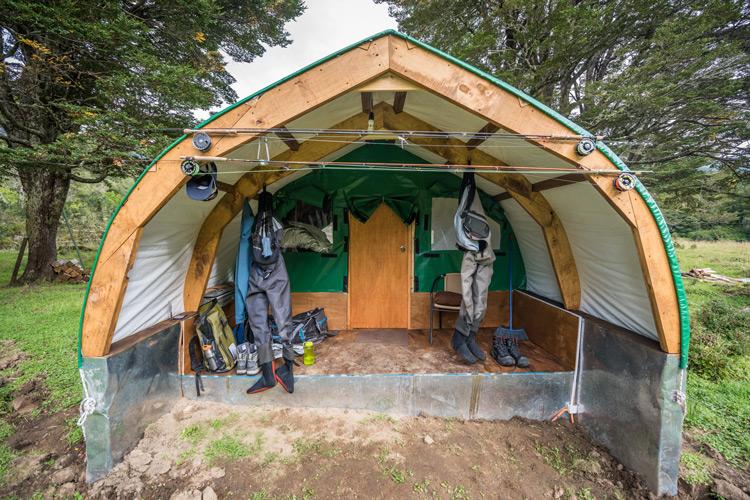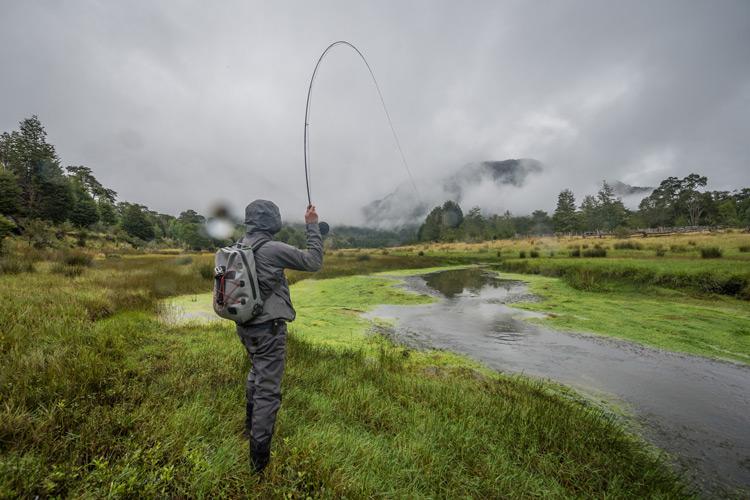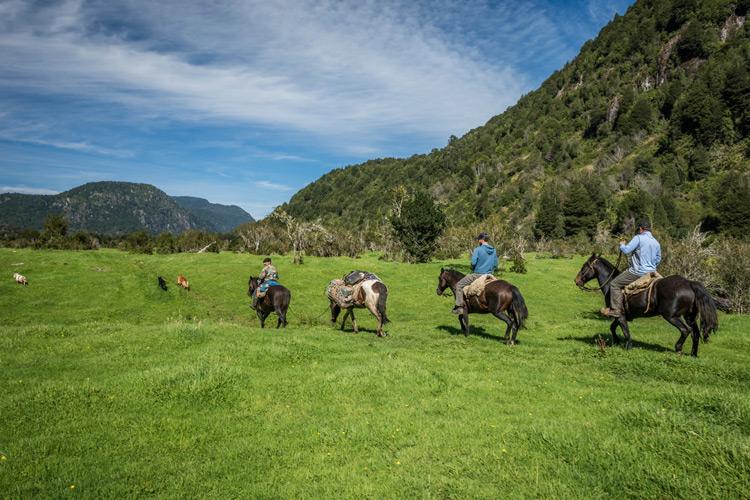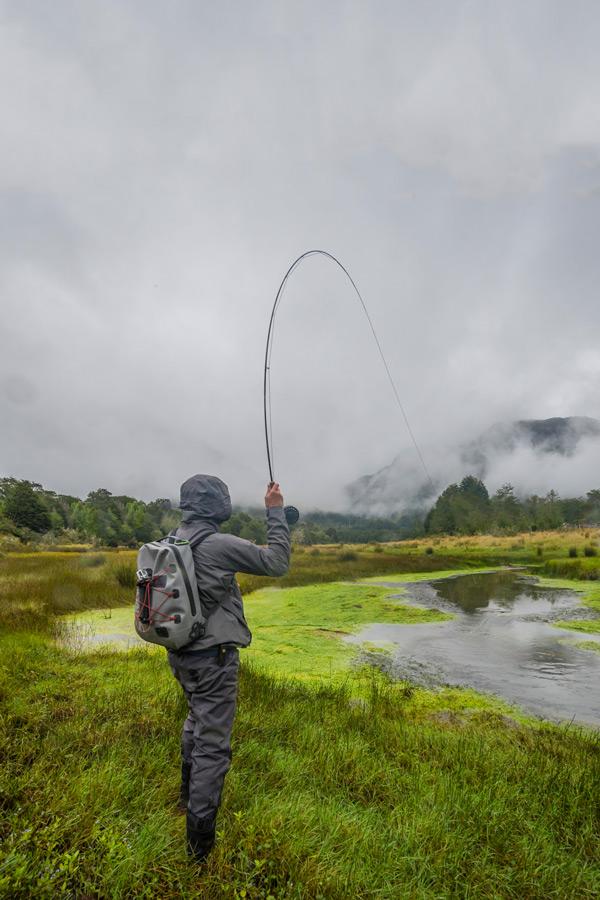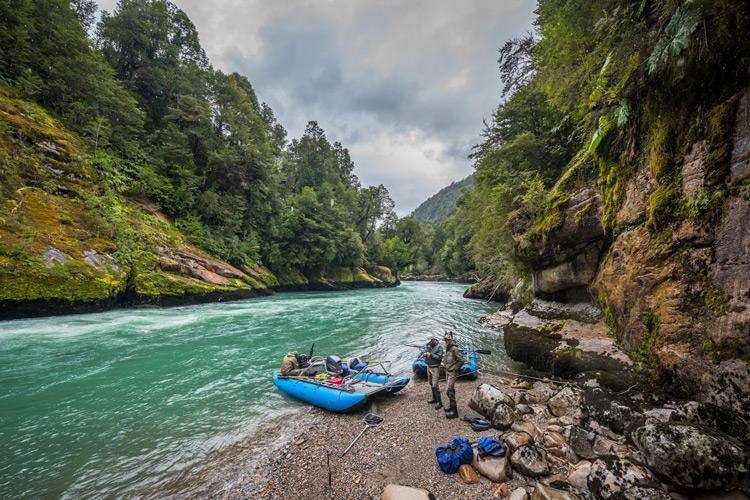 Photos courtesy of Frontiers International Travel. For more information and booking details, please visit Frontiers International Travel.