Earlier this summer, I embarked on a journey that would complete my goal of visiting all 50 states. Alaska is a bucket list destination for many and Norwegian Cruise Line was kind enough to host me on this journey. Aside from a quick two-day preview on Norwegian Bliss (their newest ship at the time), I'd never sailed on Norwegian. Compared to other lines who have dominated Alaska for the past several decades, NCL isn't the first name that comes to mind when it comes to Alaska. However, that's all changing now that they have made Alaska a key destination by positioning two of their newest ships there - NCL Bliss and NCL Joy. When planning an Alaskan cruise it's important to examine what sort of experience you are looking for. Based on our experience cruising through Alaska's Inside Passage, you can't go wrong sailing Freestyle on Norwegian!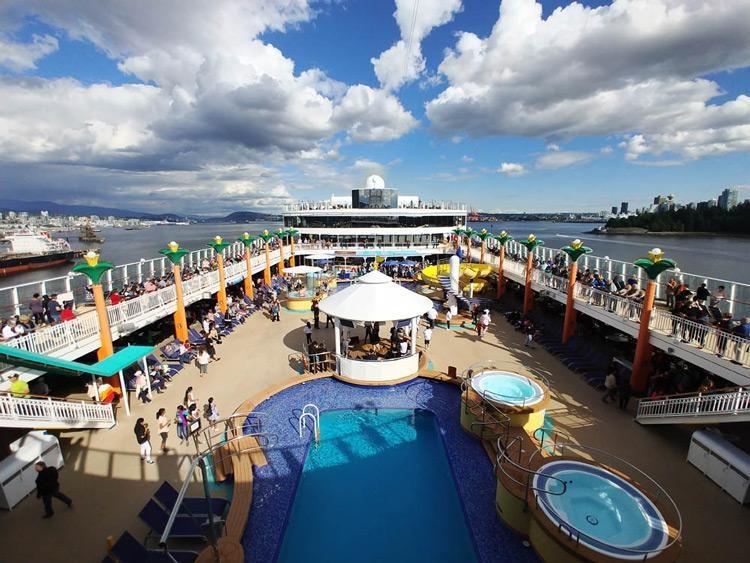 What is the Norwegian Cruise Line Freestyle Experience All About?
Freestyle cruising on Norwegian Cruise Line is about freedom. This isn't your dad's cruise and it aligns better with modern expectations of a cruise vacation than other lines that still hold on to elements dating back to steamships. Over the course of the cruise, this manifested itself in a variety of ways. The first and most welcome is that there's no focus on "Formal Night" and dress code is relaxed for all but a handful of specialty restaurants. While you'll see animated discussions on cruise boards about the virtues of wearing khakis vs jeans to dinner - not here. This is YOUR vacation and while you still need to dress well and act proper - shorts are ok at dinner at Azure, Chin Chin, and O'Sheenhan's.
The second element is that there's no requirement to eat at a specific time or place. Most cruise lines now have "any time dining" as an option, but you are still generally expected to eat at the main dining room, buffet, or pay for a speciality restaurant. On Norwegian Jewel (and even more so on Norwegian Bliss and Joy), there are other options available as well. Plus, even though the menus are the same between Azurea and Tsar's Palace (the main dining rooms) the decor is radically different so you can try a different setting for a change of pace.
Generally, once you get onboard the cruise, it's all about you and enjoying your cruise.
Truthfully though, the downside to this - at least on this cruise was that it was almost too laid back and it felt as though there were fewer activities planned to keep people busy. This is something completely subjective though and since this was my first NCL cruise and my first Alaska cruise it is possible that this is just how Alaska is vs cruising the caribbean or Mexican Riviera.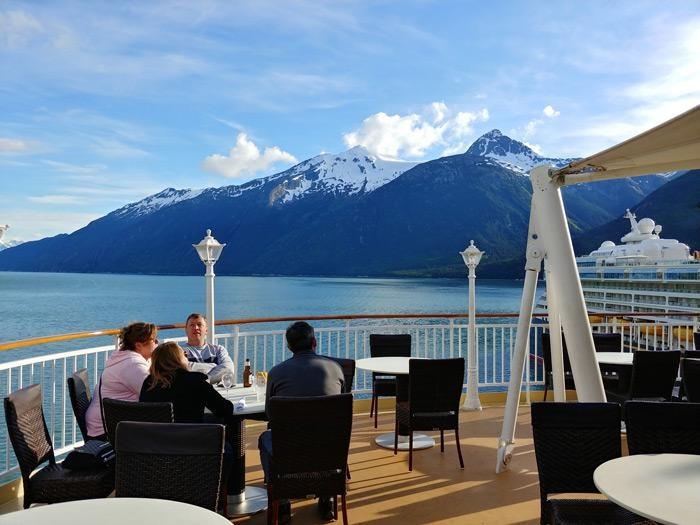 Exploring Norwegian Jewel
Norwegian Jewel is one of the older ships in Norwegian's Fleet, but I really enjoyed sailing on her. Even though she was launched in 2005, she was a really nice ship with plenty of features. She has a guest capacity of 2,376 passengers and weighs in at 95,502 GT.
Compared to similarly sized ships that we've sailed on other lines, she felt generally well laid out and full of features. While I enjoy the amazing features of larger ships, there's something nice and "right size" about this one.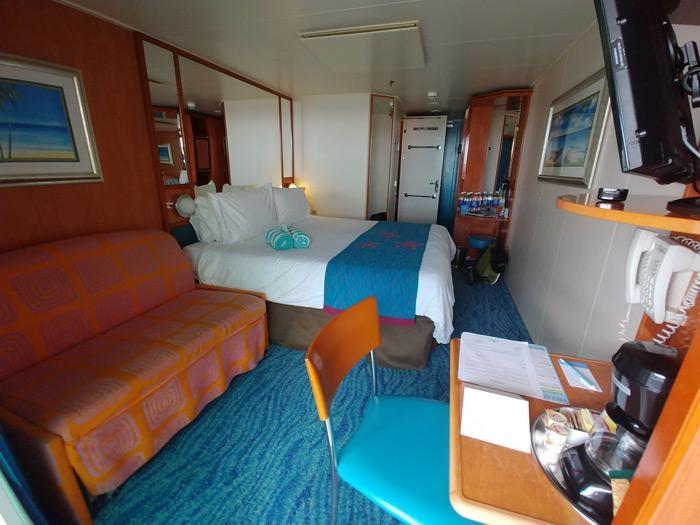 Get a Balcony Cabin For Your Alaska Cruise
Our cabin was an balcony stateroom located midship and while I often don't mind an inside cabin when sailing on my own dollar, for Alaska the extra money is worth it.
While we didn't see bears and eagles on the shore, we did see whales, icebergs, and especially in the parts of the cruise through the Inside Passage it was awesome to be so close to the islands that you could almost smell the trees.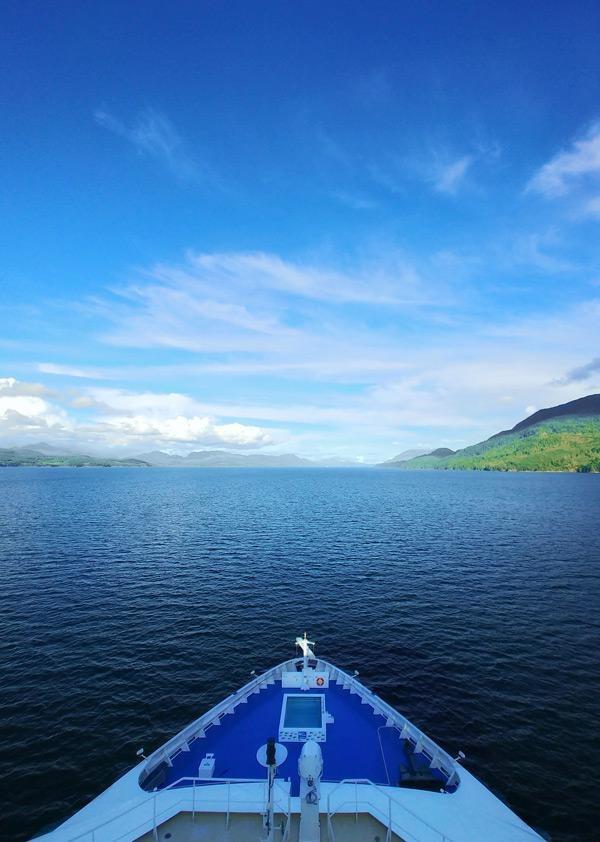 Cruising the Inside Passage to Alaska
This is a concept that I didn't quite get until about half way through the cruise. My understanding - and that of other guests who had not cruised Alaska before - was that the entire cruise would be through the Inside Passage. However, at least with our cruise departing from Vancouver, the ship first went on the outside of Vancouver Island rather than inside of it. Initially, this was a bit of a disappointment but it's pretty obvious if you look at the cruise map.
Logistically though, this makes a lot of sense since it gets the ship north to Juneau and Skagway faster. However, for those who dislike rough seas, it does mean you are on the open ocean and you should expect rough weather.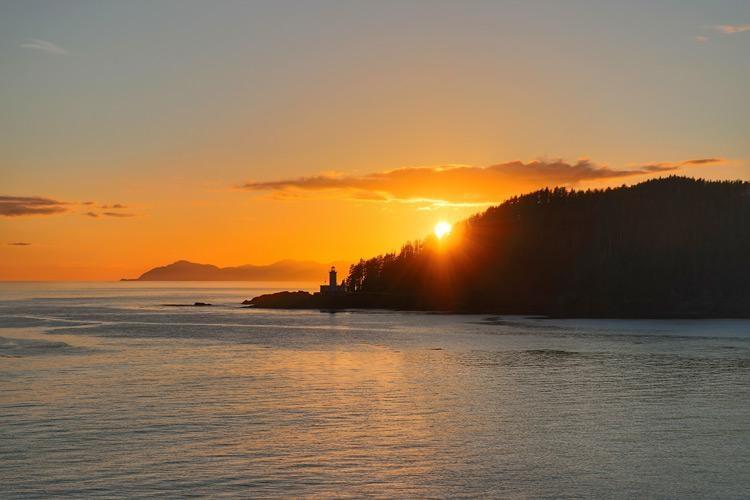 The payoff is that the cruise south is FANTASTIC. You are cruising through some of the most beautiful landscapes on earth and the ship is going relatively slow so there's plenty of time to take it all in. You may even see some wildlife, which I guarantee will be a lot more thrilling than some of the terrible taxidermy you can find in museums.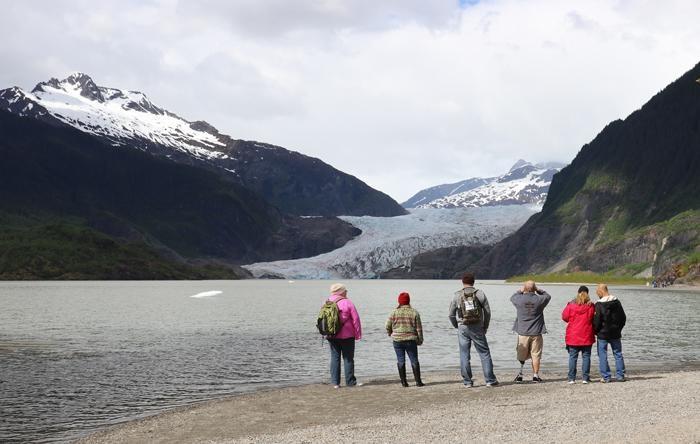 Visiting Juneau, Alaska
Our first port of call was Juneau, Alaska. The big draw here is Mendenhall Glacier, a site that sadly is a mere fragment of what it once was but is still a beautiful site to see.
Read more on our What To Do In Juneau Guide.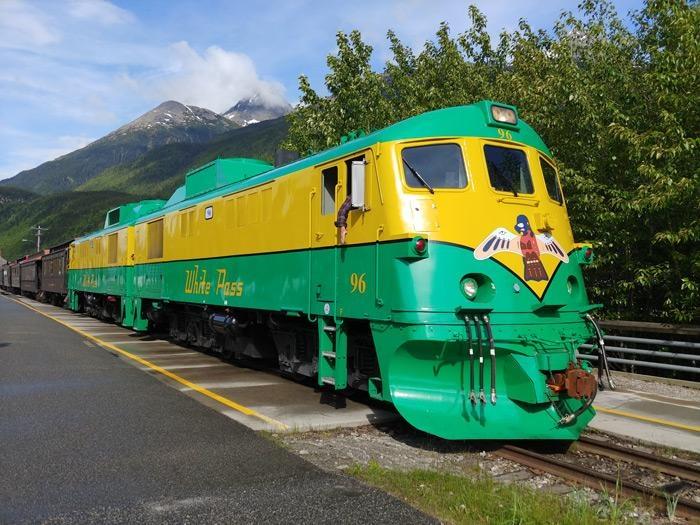 Visiting Skagway, Alaska
Skagway, also known as the "Gateway to the Yukon" was an interesting port since it is not just a town - but actually a National Park as well. The big draw here is the White Pass Railroad, a cruise excursion that actually comes all the way down to the ship to load up. Each of the docks here has tracks and so that's pretty cool.
However, there's more to do in Skagway that we've covered in our What to Do In Skagway Guide.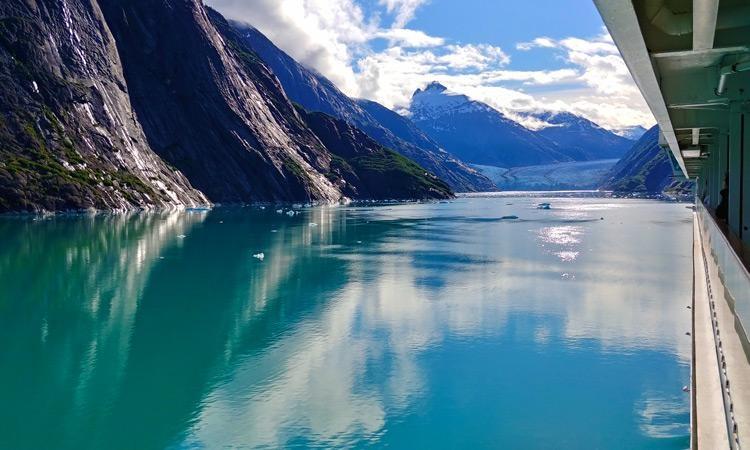 Tracy Arm Fjord
Tracy Arm Fjord is located just south of Skagway and while it wasn't a cruise port stop it was an absolute highlight of the trip. Depending on various conditions such as weather and ship traffic, there are a couple different spots where your ship might take you.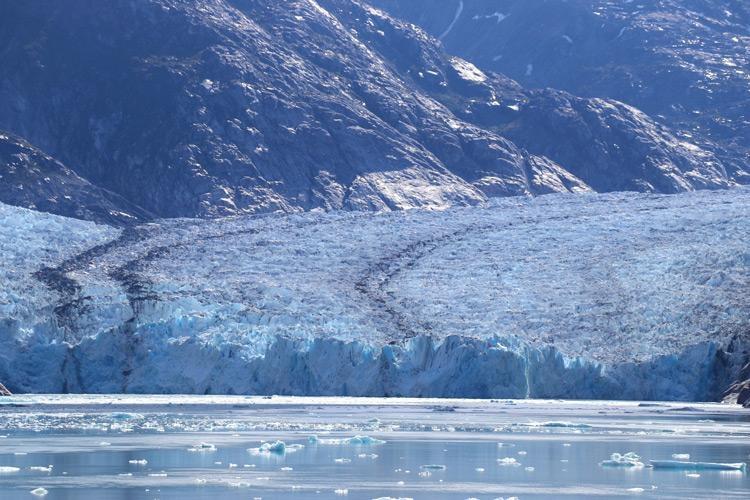 On the day we visited, Norwegian Jewel took us to Dawes Glacier. As we approached, the cruise director narrated information about the glacier but then when we got close they had to go silent per regulations. With the ship essentially at idle and no announcements being made it was an absolutely surreal experience. To afford the best views for everyone, the ship rotated so that people on both sides got exceptional views.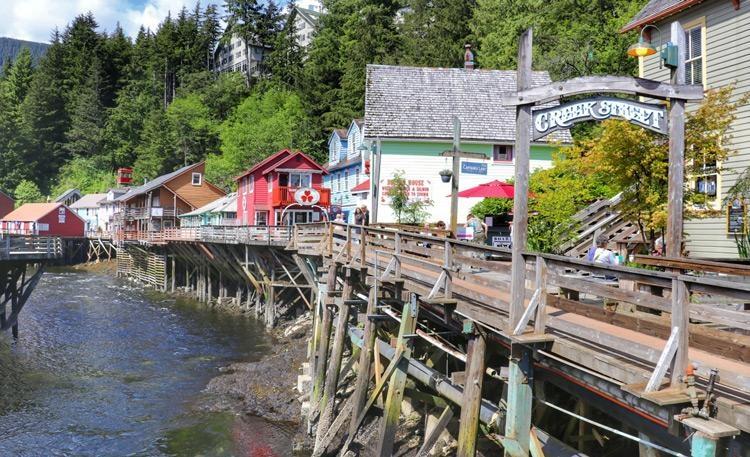 Visiting Ketchikan, Alaska
While each of the ports we visited was unique and had elements that I really enjoyed exploring, Ketchikan would be the one that I hope to come back to first. This port has an awesome downtown area with plenty of stuff to explore right by the cruise docks. Plus, it's the "Salmon Capital" of the world so the fact that I didn't get a chance to put my hook in the water made me sad. However, there's a mantra that I live by ... if you do everything then there's no reason to go back!
We've listed more in our What To Do In Ketchikan Guide.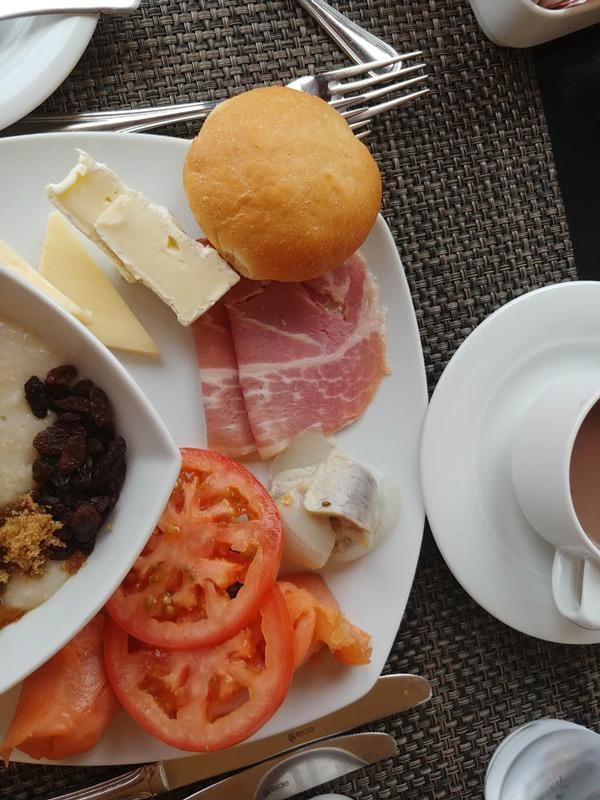 Food On Norwegian Jewel
One of the key differences between cruising on Norwegian Cruise Line and other ships is their Freestyle way of cruising. This good part is that this means there are plenty of options to choose from, the bad news is that many of these options require an additional fee. Truthfully that's true for most cruise lines these days but despite the fact that we could have Italian, Teppanyaki, Steakhouse, French Bistro dining, or even a Brazilian Churrascaria there are great free options too.
We enjoyed the experience in the Tsar's Palace main dining room very much and found the decor to be enjoyable as well. However, Chin Chin Asian Restaurant and O'Sheehan's Neighborhood Bar & Grill ended up being our "go to" spots for dinner. Chin Chin in particular was a great spot for those of you who want to avoid the giant main dining room experience but want something nice though not costing extra money. Though you can order sushi a la carte here the soups, entrees, and desserts are all included in your cruise fare. Similarly, for O'Sheenhan's this was a great place to go for a quick pub lunch and while you could order off the menu, they also had a buffet with fries, wings, dogs, and burgers if you didn't want to wait.
For breakfast, because we were "VIP Guests" we were allowed into the Haven Restaurant and this was among some of the best food on the ship. They truly do a marvelous job of creating a "ship within a ship" experience for Haven guests and the quality of everything here was on a completely different level than what you'd find in the Garden Cafe (buffet).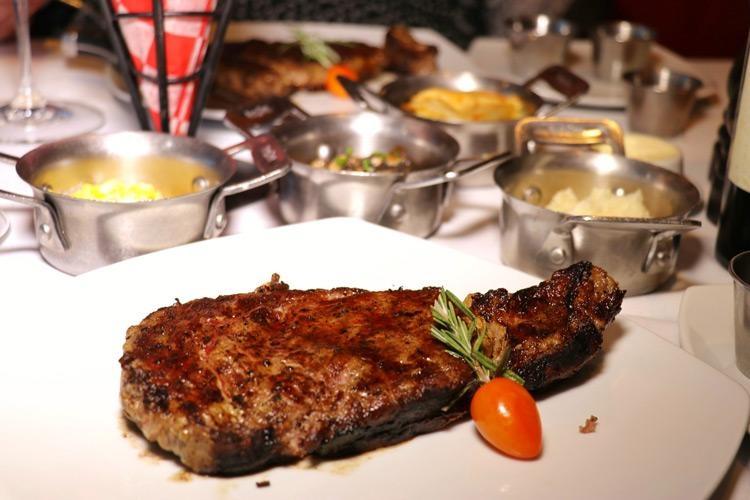 Of course, no cruise experience is complete without a visit to the steakhouse and Norwegian Jewel had one too for those of you seeking big pieces of meat and delicious cocktails as well as a very good wine list.
More Photos of Norwegian Cruise Line Jewel Cruising Alaska:
While there are many options for excursions beginning in Skagway, Alaska here are some photos of what we did in the town itself.
{lightgallery type=local path=images/stories/ncl-jewel-alaska-cruise/ncl-jewel-photos/ previewWidth=160}Alaskan Cruise with Norwegian Cruise Line Cruising on NCL Jewel Photo Gallery{/lightgallery}