Minnesota is gearing up to welcome sports fans who will be heading to the land of 10,000 lakes later this year to check out the NFL's newest sports complex housing the Minnesota Vikings but there's tons more fun to explore in the state for those ready to explore the north woods!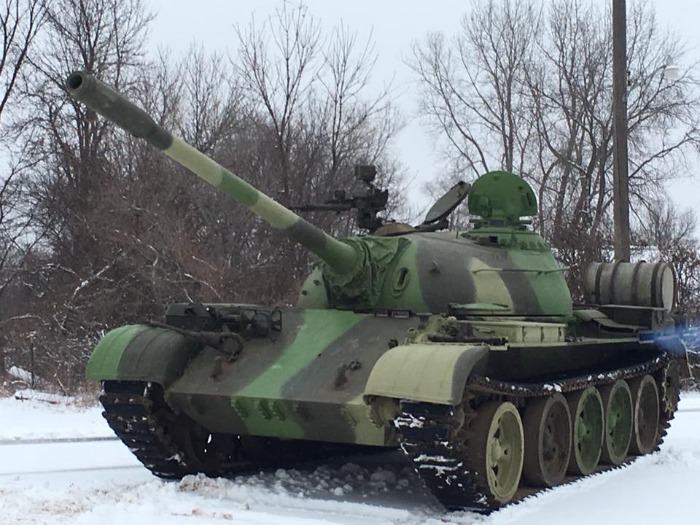 Ever Wanted to Drive a Russian T-54 tank?
Drive a tank in Kasota
Climb into the driver's seat of an authentic military tank, and test out your pilot skills. Navigate around the wooded trails and terrain territory, and even crush some cars – on purpose!
Play in an Adult Sandbox
Set aside the Tonka Toys and head to Extreme Sandbox, just south of the Twin Cities in Hastings. Learn to operate an excavator, bulldozer or skid steer and maneuver through obstacle courses. As seen on ABC's Shark Tank.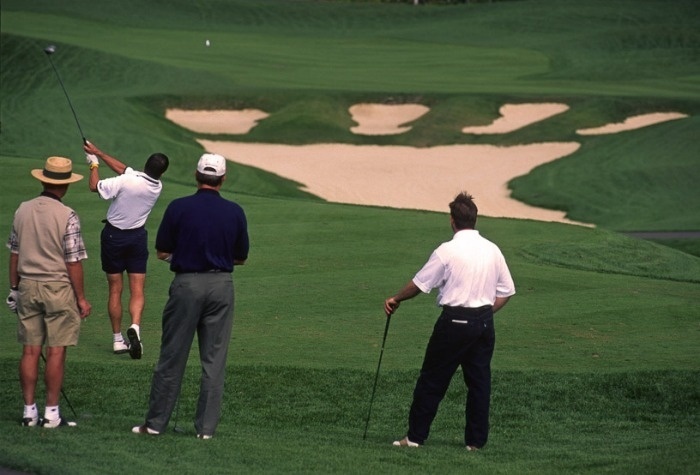 Giants Ridge Golf Course
Golf the Gopher State
With nearly 500 golf courses, including this one at Giants Ridge featuring a hole with a giant footprint, how can you go wrong golfing in Minnesota? Plus ... you know those gopher jokes and Caddyshack references can never get old :)
Fly among the birds on a Zip Line Tour
Seek the thrill of zipping above the northwoods along the Gunflint Trail on the Towering Pines Canopy Tour (a two hour adventure along a series of 8 zip lines), or test yourself at the Character Challenge Course near Park Rapids, which also offers a ropes course. Beyond the north woods, experience the Minnesota River Valley with the state's newest zip line course, Kerfoot Canopy Tours.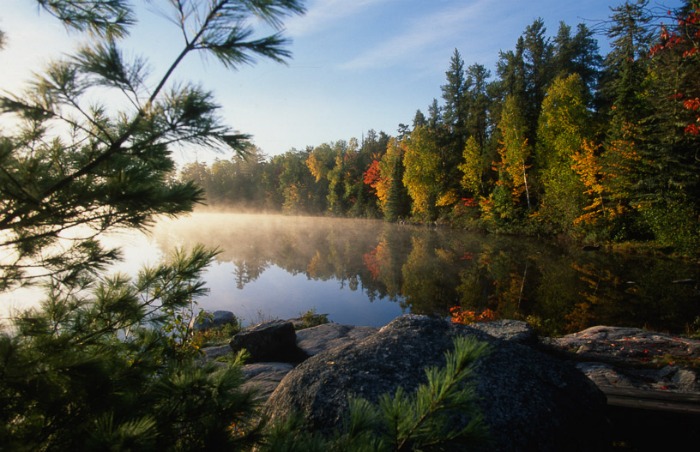 Gather the Guys For a Hunting or Fishing Adventure
Minnesota offers some of the best freshwater fishing in the country. There's a great variety of water, from big lakes to scenic trout streams to the mighty Mississippi for the ultimate mancation. Roaming these waters are large and smallmouth bass, trout, panfish, northern pike, muskies, and of course, walleye – Minnesota's state fish. Hunting is also a big tradition here, with small game, waterfowl, turkey, pheasant and deer seasons opening every fall. Hunters in other states envy Minnesota's ruffed grouse populations, too.
Brave the High Waters For an Exhilarating River Ride
Want to get your adrenaline pumping? Strap on your lifejacket and helmet for a rafting voyage. Minnesota offers a variety of river riding opportunities such as the St. Louis, Kettle or Vermillion Rivers, and ride through the rumbling rapids.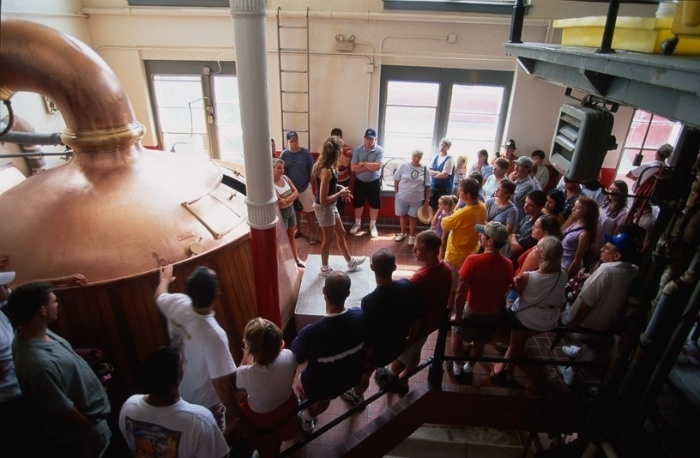 Schell's brewery tour - Founded in 1860!
Toast your Adventures with Minnesota's Finest Craft Beverages
Taste the results of Minnesota's growing drinkable crops. With more than 100 breweries in every corner of the state and a growing number of distilleries, the challenge will be hitting up all the spots on the Minnesota must-drink list. Luckily, the Minnesota Craft Brewers Guild has a great map to help plan your "brewcation".