Sideways is one of the greatest Guys Weekend movies as far as I'm concerned. It's raw and fun - without being stupid and silly like tends to be the the case all too often. Most of all though, it highlighted one of the most fabulous parts of the country - the Santa Ynez Valley, including Santa Barbara and Solvang. This is an absolutely gorgeous part of California that is located just far enough away from Los Angeles to be a different world ... but still close enough for a quick getaway. Let's take a look at how you can walk in the footsteps of Miles (Paul Giamonte) and Jack (Thomas Haden Church).
If you haven't seen the movie, the trailer above should give you a good overview. It's a great example of how guys weekend trips aren't just about going crazy ... but also about learning new things, sharing experiences, and being able to share emotional subjects with a good friend. Obviously, these guys aren't perfect and there's some moments that I wouldn't recommend you guys try if you are married or in a relationship, but hey it's a movie. With that being said - if you have NOT seen Sideways and are afraid of spoilers, STOP READING NOW. For the rest of you, let's get started ...
The Santa Ynez Valley area includes the towns of Solvang, Buellton, and Los Olivos as well as extending to Lompoc and Santa Barbara, though those areas are technically outside the valley.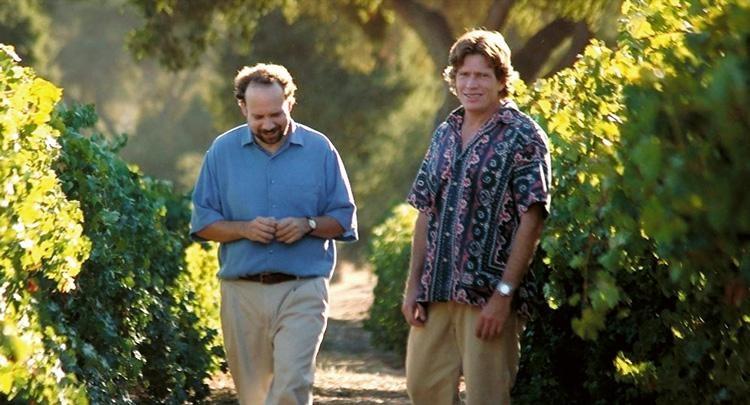 Santa Ynez Wineries, Vineyards and Wine Tasting
The obvious draw to this area is that it is an opportunity to sample wines and explore vineyards. While overshadowed sometimes by the Northern California vitacultural regions like Napa and Sonoma, this is a fabulous area that is just as sophisticated but a tad less busy and not as expensive.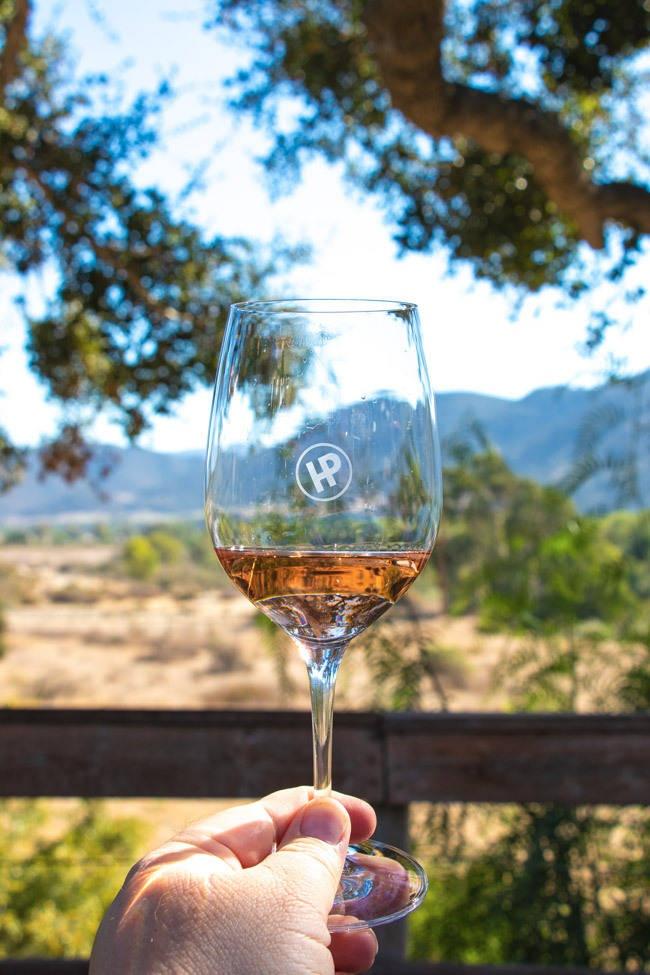 Vineyards and Wineries Featured in Sideways:
Hitching Post Wines - while not strictly a winery featured in Sideways since Miles and Jack spent time in the restaurant, Hitching Post wines mentioned below as a spot for lunch should be tops on your list to visit even even just for taking a selfie with the stuffed statue of the Frank Ostini, the man who created Hitching Post and debatably one of the most famous men in the California wine and food scene. Make sure to enjoy a flight of the famous Hitching Post Pinot Noirs while you are there too!
Alma Rosa Winery - This is the winery that starts it all and is where Miles teaches Jack how to taste wine, leading to Jack's famous quote ... "When do you drink it?" Alma Rosa has an estate vineyard property but they also have a much more accessible tasting room located right in Buellton that is walking distance to several other tasting rooms on Industrial Way.
Fess Parker Winery (Frass Canyon) - They attend a wine tasting event here and is where Miles learns his book will not be published.
Firestone Vineyard - This is where Miles, Jack, Maya, and Stephanie sneak out for a romantic walk through the barrel room.
Foxen Vineyard and Winery - During a tasting here, Miles and Jack sneak full glasses of wine when the pourer isn't looking.
Kalyra Winery - This is where Miles and Jack first meet Stephanie (a wine pourer).
Fiddlehead Cellars - Fiddlehead Sauvignon Blanc is the wine that Maya raves to Miles about during their first romantic dinner.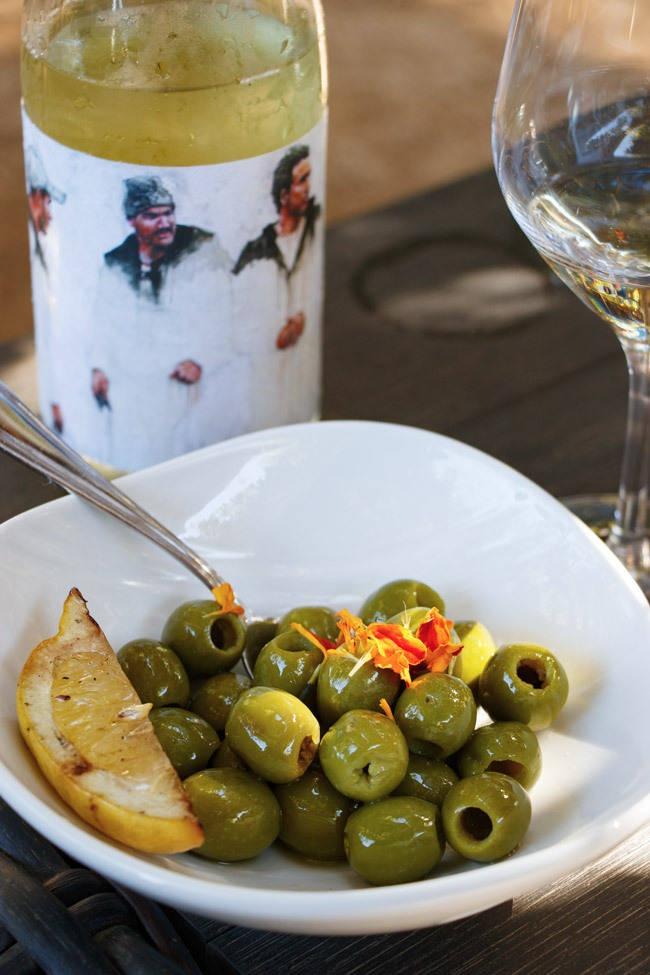 While we know that as a fan of Sideways that you'll want to visit those wineries but we've had some great wine tasting experiences in Buellton and throughout the Santa Ynez Valley area and highly recommend stopping by these wineries as well ...
McClain Cellars - We love the wines here and the chill laidback atmosphere and the artisanal popcorn flights make this a place I always have at the top of my list when it comes to tasting rooms in Buellton.
Pence Vineyards - While some wineries that you visit while exploring the Santa Ynez Valley will have a few seats organized on a patio outside (and normally an indoor tasting room), Pence instead has a collection of semi-private areas spread across the property. These range from sitting on a dock by the pond for your private tasting to a shaded gazebo or a table spread out on of their grassy areas, tastings are much more of an experience here.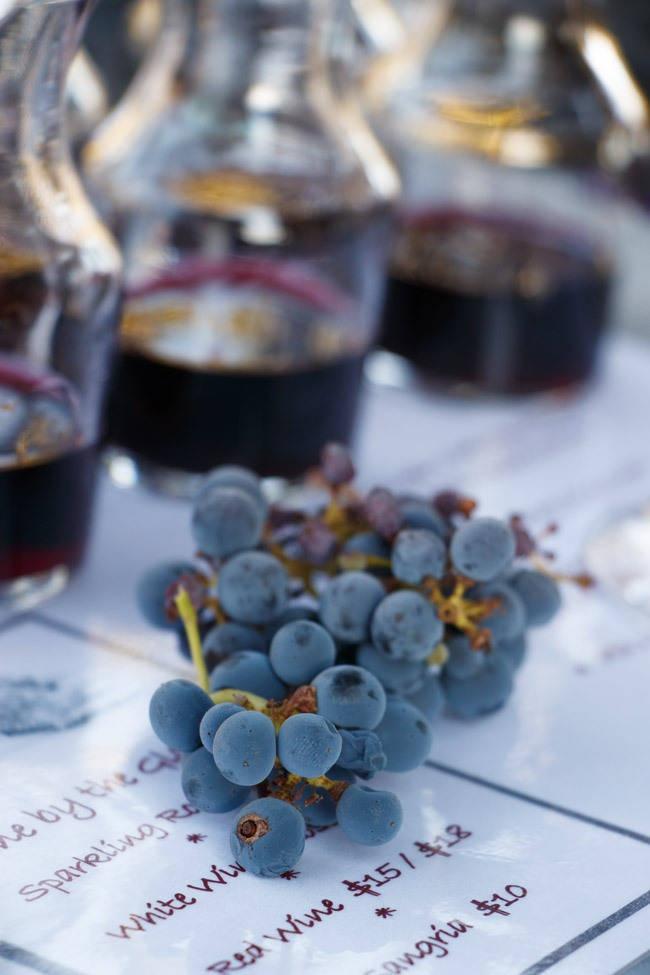 Vincent Vineyards - One of the newer vineyards but one that is already producing some of the valley's best wines. Vincent Vineyards is an interesting place to visit because of it's deep connection to some of Hollywood's old school royalty but also because of the work they did to prepare the vineyard to be exactly the way they wanted, including a tremendous attention to detail with soil science. While you here, make sure not to miss taking a look at the 1949 Vincent Black Shadow motorcycle (no relation to the owner's name), which at the time was the world's fastest production motorcycle with a blistering 125 mph top speed. We were very impressed by Vincent Vineyards and will be sharing more in the future.
Roblar Winery - This is our pick for a vineyard lunch. They have fantastic wines, beautiful labels, a gorgeous outdoor setting, and the food is world class too. We were especially fond of the warm olives and their Vinador White which features a beautiful label designed to honor the contribution of the thousands of laborers that work in the vineyards and are an important part of the winemaking process, yet hardly ever get the public recognition for their contributions.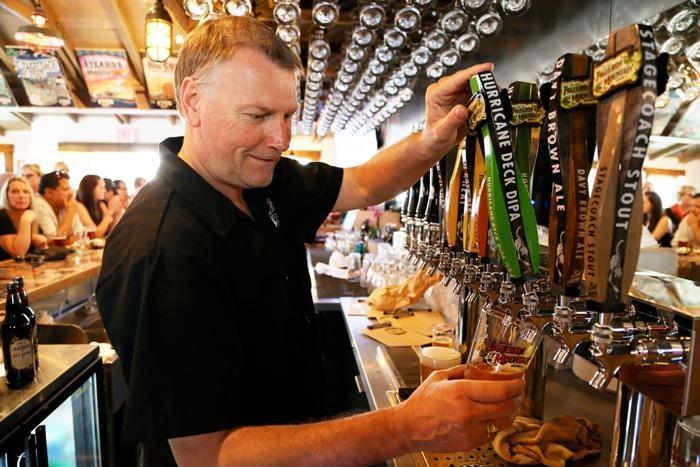 Breweries and Distilleries
While not strictly following the movie, there are some great breweries and distilleries in the Santa Ynez Valley area. We think Miles and Jack would have liked to visit these too.
Solvang Brewing Company - With two locations (Solvang and Lompoc), this brewery prides itself as "where Danish tradition, craft beer, and delicious food come together".
Firestone Walker Taproom and Barrel Works - Paso Robles-based Firestone Walker has a location in Buellton that includes a restaurant and many taps as well as bottled and canned beers they produce.
Figueroa Mountain Brewing - this brewery is run by a father and son team since 2010 and now has six taprooms along California's Central Coast, including ones in Los Olivos and Buellton.
Babi's Beer Emporium - while not a brewery, Babi's has some tasty eats and a great selection of beer in a funky fun atmosphere.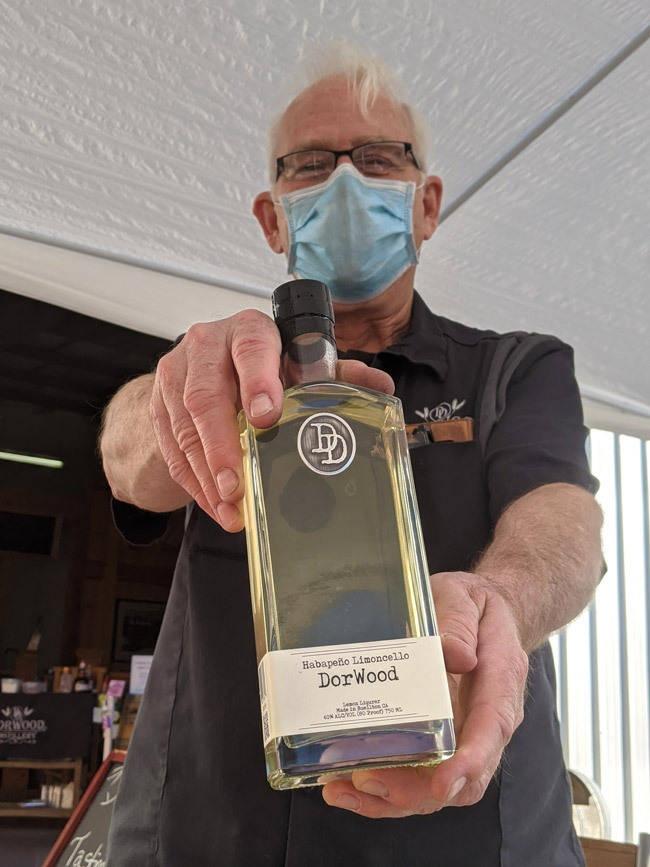 Dorwood Distillery - these guys have four different craft spirits currently, including Vodka, G7 Gin, Limoncello, and White Hawk Malt Whiskey. While those might sound pretty standard, these guys have a wicked sense of humor and creativity including this remarkably good Habapeno Limoncello which is exactly what it sounds like ... a spicy limoncello!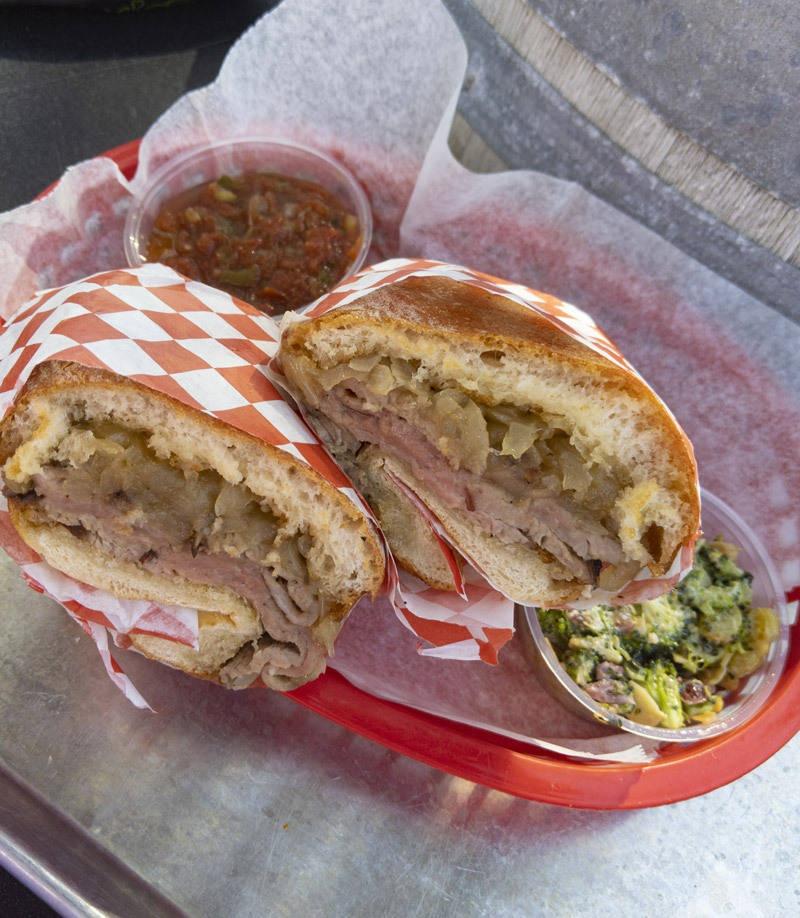 Restaurants Guys Will Love
Of course, Hitching Post II is a famous scene from the movie, but it's also a real place that you can visit. It's also a great spot for fans of the movie to visit since it was a favorite spot for Rex Pickett, the author of the novel, Sideways. Regulars say that he would often talk about the novel he was writing while visiting there and so it's no surprise that it would play a prominent role in the novel and film itself. Today, you can dine where the movie was actually filmed and enjoy classic fare including steaks, lobster, quail and of course ... many glasses of wine.
Hitching Post now has another property that is a more casual spot for lunch and wine tasting with a fantastic outdoor seating area where you can watch the ostriches from the neighboring Ostrichland farm. Hitching Post Wines delivers a menu of sandwhiches featuring favorites such a delicious Steak and Caramelized Onions Sandwich and grilled artichokes. While you are enjoying food though, they can serve tasting flights of their red as well as white wines and some absolutely fantastic rose too.
The Gathering Table - this is our pick for a luxury dinner and during covid, they have very well spaced outdoor seating. You can read our full review here, including photos of one of the best meals I've had in a long time.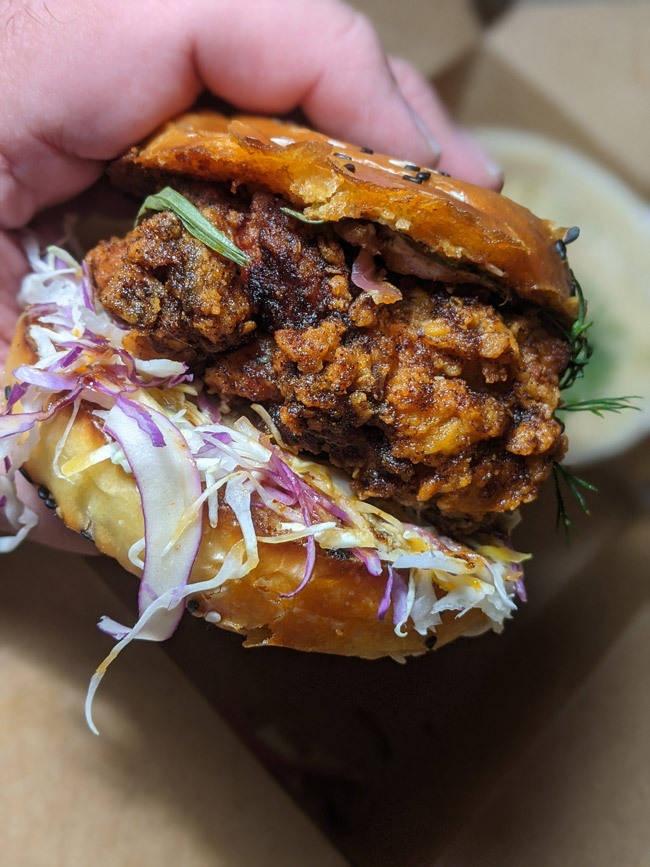 Peasants Feast - whether you are looking for a quick lunch to take with you and enjoy in a park somewhere or just need a dinner to take back with you to the hotel after a long day of wine tasting, these guys are the place to go. The chicken sandwich was one of the best I've had and they have a certain flair at delivering fun, creative food, that is still just damn good eats.
Paula's Pancake House - this place is famous for their Danish pancakes as well as traditional American breakfast fare and has been in business since 1986, so they must be doing something right!
Industrial Eats - it's a restaurant and a butcher shop, but you'll also find pizza and "Not Pizza" varieties such as chicken liver, guanciale, and capers or shrimp, pancetta, chile, and garlic. They also have sandwiches and gourmet dishes such as quail eggs and caviar on toast.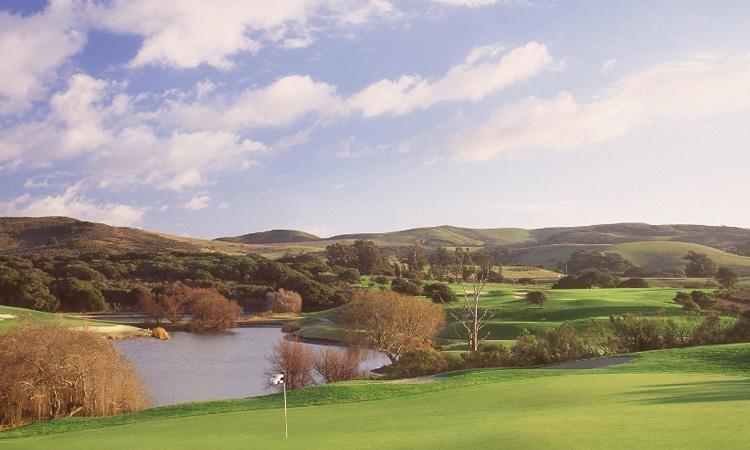 Golf Courses
The golf course scene in Sideways was set on the River Course at Alisal, with the rolling hills of the Santa Ynez Valley in the background. The property also features the Alisal Guest Ranch and Resort which offers stay and play packages.
Other Santa Ynez area Golf Courses
Rancho San Marcos Golf Course -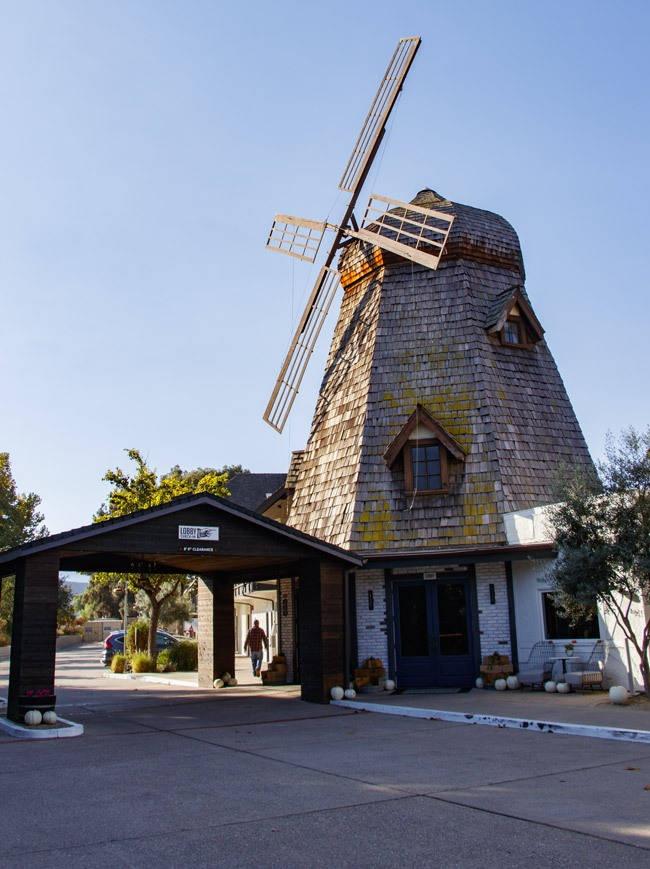 Other Sites and Attractions Guys Will Love in Santa Ynez
Mendenhall's Museum of Gasoline Pumps and Petroliana - this is one of the largest collections of petroleum related collectibles and antiques including: road signs, gasoline pumps, license plates, racing memorabilia and of course cars. Read our full review of the museum.
Solvang Vintage Motorcycle Museum - a large display of vintage and rare motorcycles including United States, Asian, and European bikes
Santa Barbara Wine Country Cycling Tours - while there's a lot of acres to be covered, biking through the vineyards has a certain appeal ... as long as you don't drink so much that you can't stay upright!
Sideways Inn "Windmill Inn" - for many years, this was a Days Inn, but has been purchased by a new owner who just completed a property-wide remodel and it is now actually a fantastic property. While it has retained the unique charm of the movie, instead of being a crappy cheap motel, the property - now named Sideways Inn - is actually pretty hip, well maintained and fully embraces it's heritage. Read our full review of Sideways Inn here.