Years ago parking at the airport was easy - use what's provided onsite. Then came wave after wave of off-site parking options and thankfully this competition helped reduce prices and add new services such as car washes and oil changes. Now comes a new company promising to help sort through a sometimes bewildering number of options with their app so you can find the best location when dropping your car off on a trip. Plus, they can even help you find a rental on the other end!
TravelCar supports most major US and international airports and in Europe also operates its own fleet of Pugeut rental vehicles at certain locations. In the US though they appear to have partnered with Thrifty as their car rental partner. While not available in the United States currently, in Europe they also offer a very innovative solution to airport parking where they offer a hybrid of rideshare and airport parking allowing people to park for free and then others can borrow their vehicle as rideshare while they are out of town. The owner gets free parking and also a fee per mile driven.
Unfortunately, that's not offered in San Diego (or anywhere in the US right now) - though I absolutely love innovative thinking like this!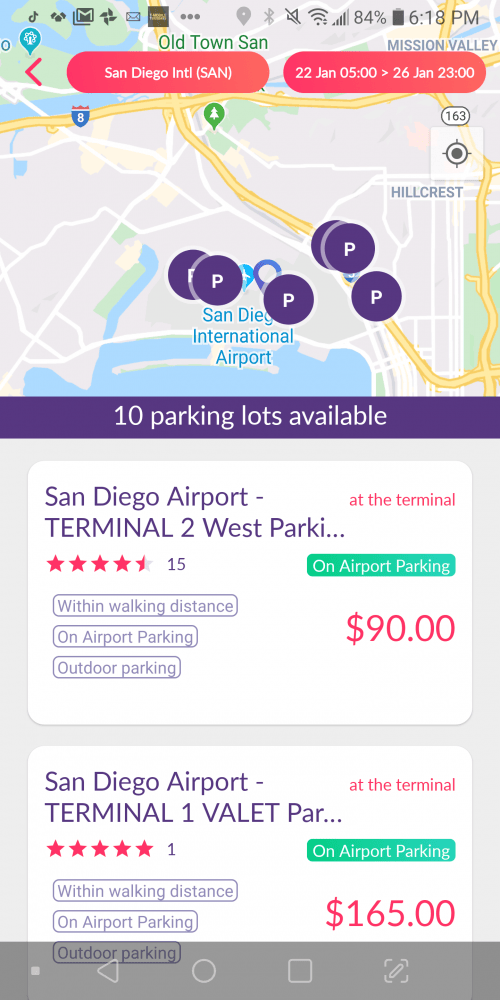 So How Does TravelCar Work For Airport Parking?
TravelCar does have a website but for our case looking for San Diego airport parking, the best thing to do is go and grab the app for iOS or Android. Simply fire it up and create an account, though you can browse airport parking options before deciding to create one too. Next, select the location where you'll be parking and the dates and press confirm.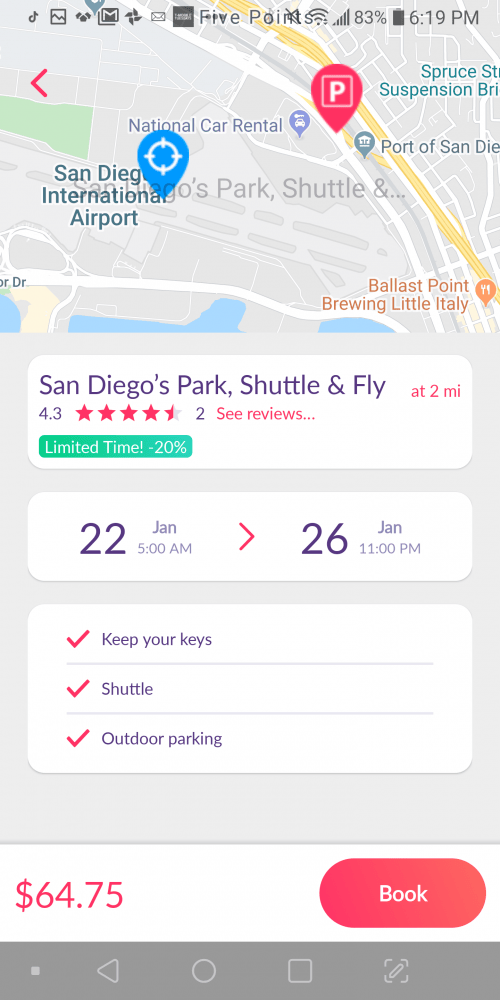 Once you make your selection, simply drive to the airport parking provider that you selected and check-in. It's that simple!
Frankly, I was surprised at how many different options there were for parking at the airport here in San Diego as well as the range of prices. Plus, since it provides access to user reviews, you can make an informed decision on where to leave your car. After all, price shouldn't be the only factor in your decision.