Unlike some cruise destinations in Alaska, Ketchikan is a destination that is thriving beyond simply cruise tourism. Luckily for cruise visitors, this means that there is a diverse selection of awesome cruise excursion options ranging from exploring Native American culture to hiking and outdoor adventures, as well as obviously fishing for salmon! Ketchikan after all is the "Salmon Capital of the World"!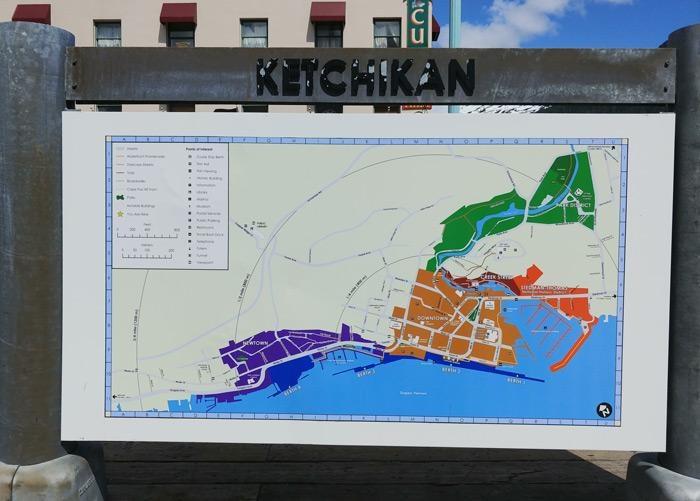 We visited Ketchikan in June with the Norwegian Cruise Line Jewel. One of the great things about visiting Ketchikan as a cruise ship guest is that it has a fairly deep harbor and that allows these huge ships to dock right downtown. This means that while you can absolutely chose a tour taking you out for an adventure somewhere else ... you could also have an incredible day exploring the town and its sites on foot.
There are also some awesome tours that leave from the docks, but we'll get to that at the end!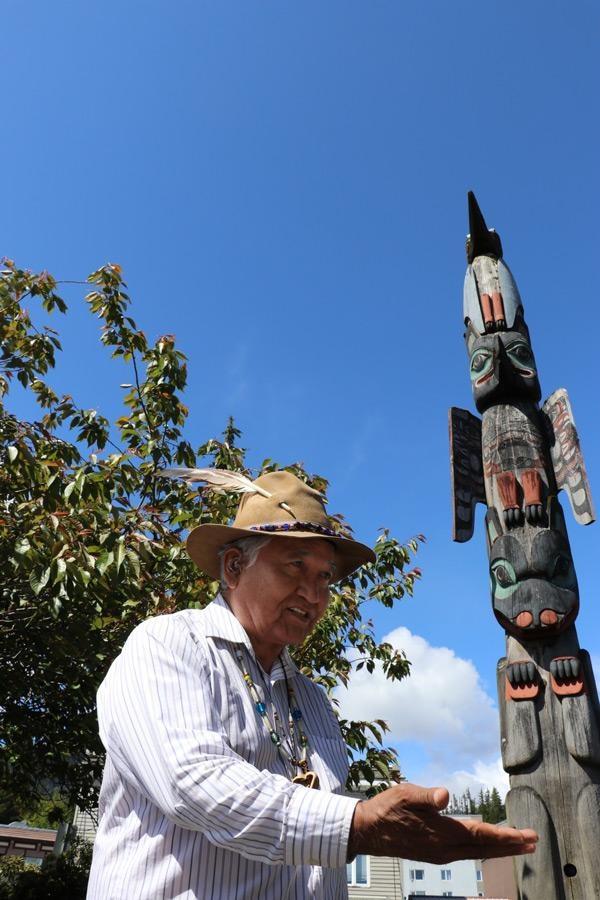 Where The Eagle Walks - Walking Tour of Ketchikan Alaska
Led by Tlingit elder, Joe Williams (who was also the former Mayor and probably the most well known person in Ketchikan), this tour was incredible. I love getting tours led by locals who are excited to share their passion for a town and that's exactly what this tour was. He was able to share history, personal stories, and cultural perspectives as a tribal as well as civic leader. Various tour options are available including Alaskan Native Arts, Tlingit Culture Show, Ketchikan Historic Walking Tour, and Personalized Individual Tours. You can request a reservation by visiting his website for Where The Eagle Walks tours.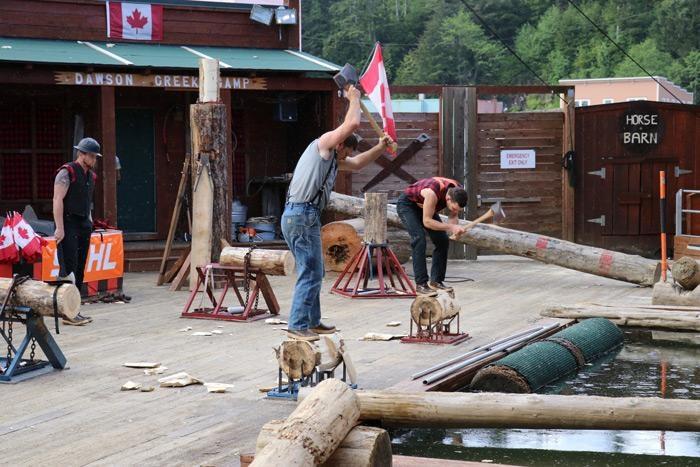 Great Alaskan Lumberjack Show
At the other end of the spectrum is the Great Alaskan Lumberjack Show. While there's some culture and history to be learned here ... it's more about exciting competitions and pure entertainment here. Located a quick 10 minute walk from the cruise ships, this is a must visit activity to do while visiting Ketchikan if you've ever enjoyed watching the lumberjack shows on ESPN and History Channel. Read more of our Great American Lumberjack Show review or visit their website for ticket information.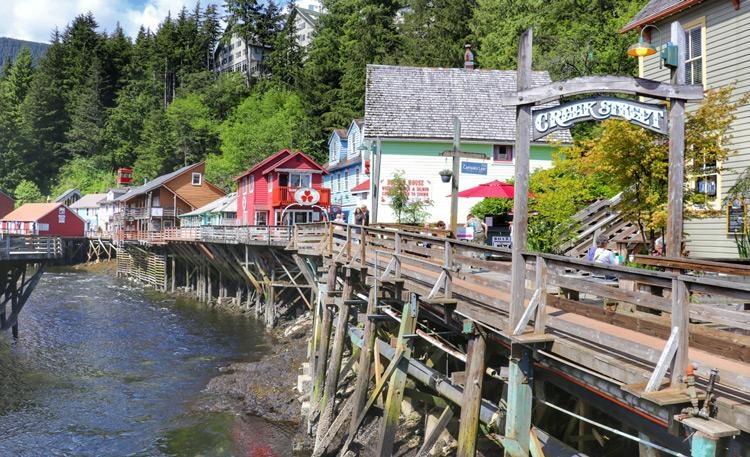 Explore Creek Street in Ketchikan
Creek Street Ketchikan is one of the most unique historic areas that I've ever experienced and it is a must-see for anyone who loves fishing, history, shopping, or unique architecture. Like other parts of Ketchikan, the settlers here decided to build their city out over the water rather than blast the rock away. Here, they built a thriving red-light district complete with bootleggers and prostitution. Today though, while names like "Married Man's Trail" (formerly a secret path so that men could discretely visit the working girls) still exist and there is even a brothel museum, it's mostly art galleries and tourist shops. Depending on the tide, you'll also be able to view the salmon swimming here as well.
In the words printed on the side of Dolly's House ... this is, "Where both men and salmon came upstream to spawn!"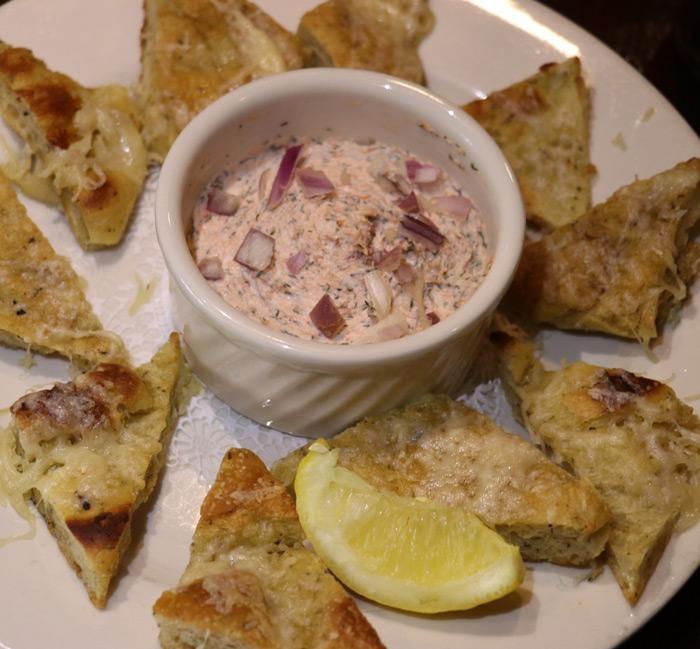 Explore Ketchikan's Salmon Cuisine!
There are tons of places to sample smoked salmon, salmon dip, salmon chowder, fresh grilled salmon, salmon jerky, and pretty much any other sort of way that you can prepare this delicious fish. We had an awesome lunch at Annabelle's Keg and Chowder House and are still trying to bribe them to send over their Salmon Dip recipe to share with you guys!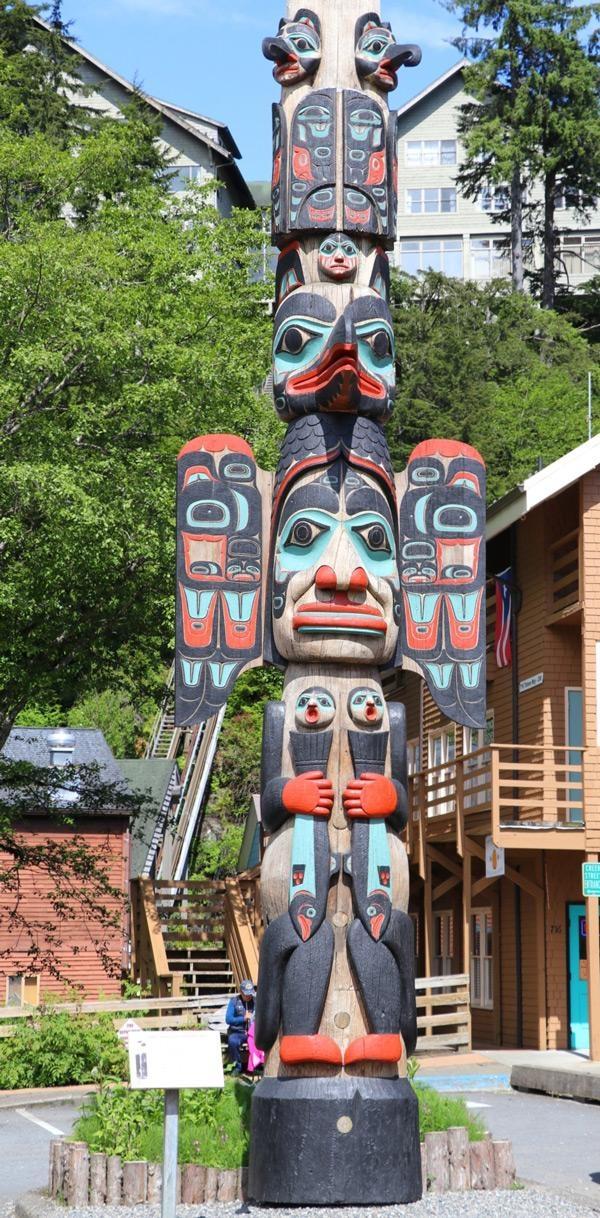 One of the many totem poles displayed in Ketchikan, Alaska
Totem Heritage Center
There are totem poles throughout Ketchikan but the Totem Heritage Center is the place to go if you want to see some of the best displays of this tradition. While many totem poles that you see downtown are modern, the heritage center contains the largest collection of unrestored 19th century totem poles as well as other Native American items including baskets, masks, regalia, wood carvings, and photographs of the old villages.
Organized Tours and Cruise Ship Excursions in Ketchikan Alaska
Tours offered by cruise ships are also a great option to explore a port city like Ketchikan but sometimes it's good to check availability and pricing of other tour operators too. Here's some of our top picks for tours in Ketchikan that are available through Viator.
Links may contain affiliate tracking code allowing us to receive a small percentage for tours booked.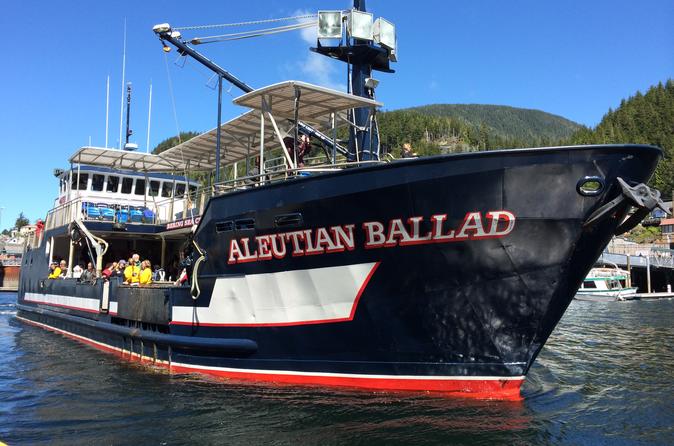 Bering Sea Crab Fisherman's Tour from Ketchikan - $179
Find out what life is like as a commercial fisherman in Alaska on this Bering Sea fisherman's tour from Ketchikan! On board the Aleutian Ballad, a commercial fishing boat that was featured on the Discovery Channel's popular TV show Deadliest Catch ,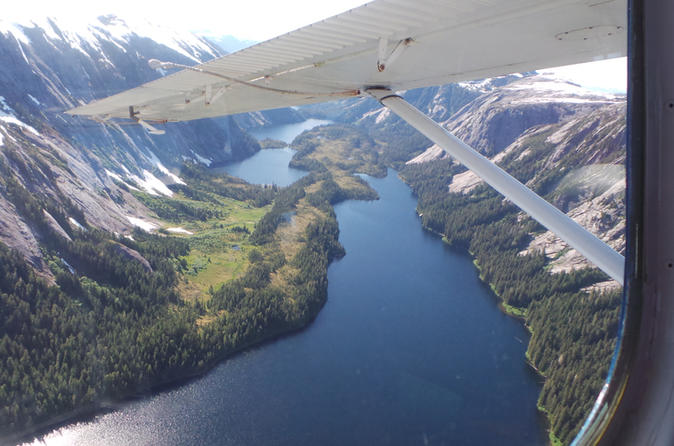 Misty Fjords Flight Tour - $239
Explore pristine, untouched wilderness on this 90-minute flight tour through Misty Fjords National Monument. From your own personal window seat aboard a Dehavilland Beaver (DHC-2) bush plane, view cascading waterfalls, dramatic cliffs, and lush mountain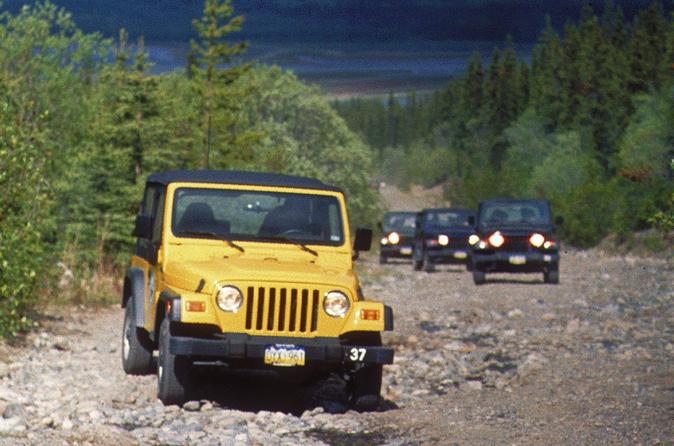 Ketchikan Shore Excursion: Off-Road Jeep and Canoe Safari
Fill your need for adventure and excitement while in Ketchikan on this four-hour off-road Jeep and canoe tour ! Take control of a four-wheel- drive Jeep Wrangler and drive through the rugged back roads of Tongass National Forest. Then join your companio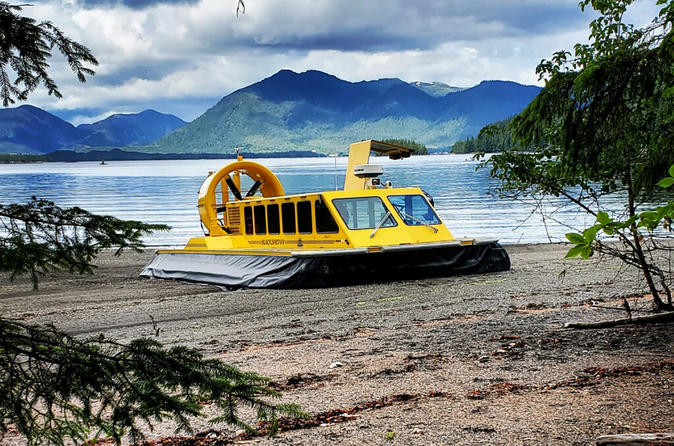 Hovercraft Eco Adventure & Wildlife Viewing 2018 - Ketchikan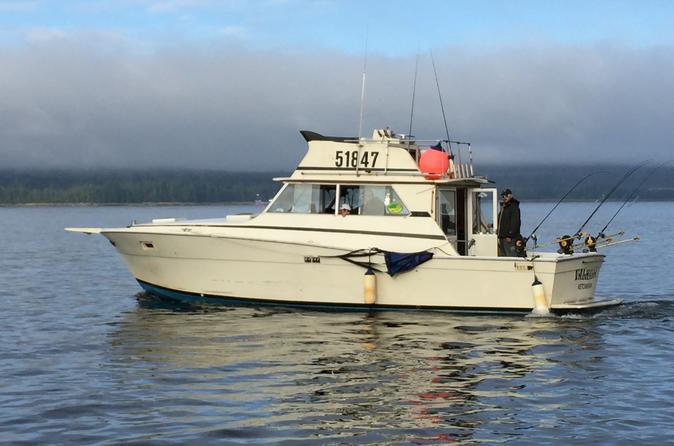 Deluxe 4 Hour Salmon Fishing Charter
We Invite You to Come Fish with Us! We offer a fleet of privately owned & operated charter boats ranging in size from 30 to 40 feet in length. Our boats are large comfortable cabin cruisers with heated salons with indoor seating, galleys, private flus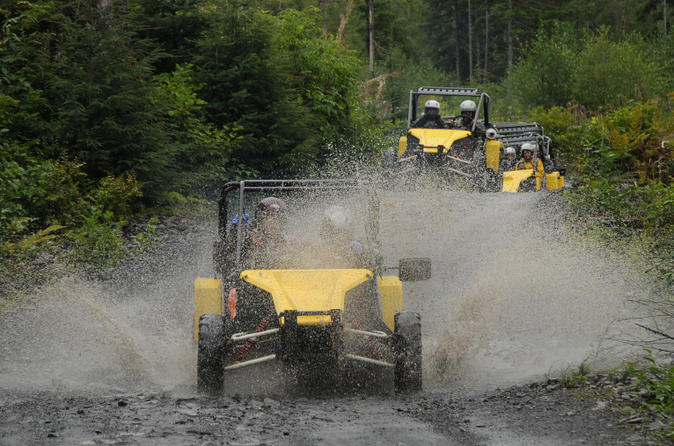 Alaskan Wilderness Off-Road Tour from Ketchikan
Experience the Alaskan wilderness from the driver's seat of a Tomcar off-road utility vehicle on this Ketchikan adventure tour. In the dense rainforest 30 minutes outside of town, drive your 2-person Tomcar along a 14-mile (22-km) circuit of unpaved mou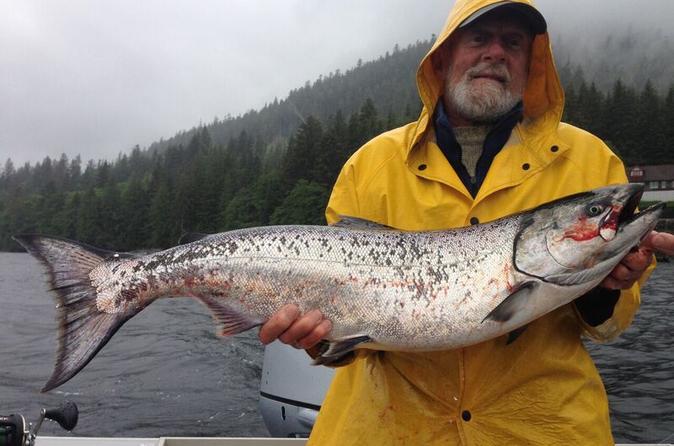 Ketchikan Halibut and Salmon Fishing Charter
The surrounding waters of Ketchikan offers the best salmon and halibut fishing available all summer months long. You will enjoy nature close at hand with us as we pride on having the best service in the exclusive fishing location of Ketchikan, Alaska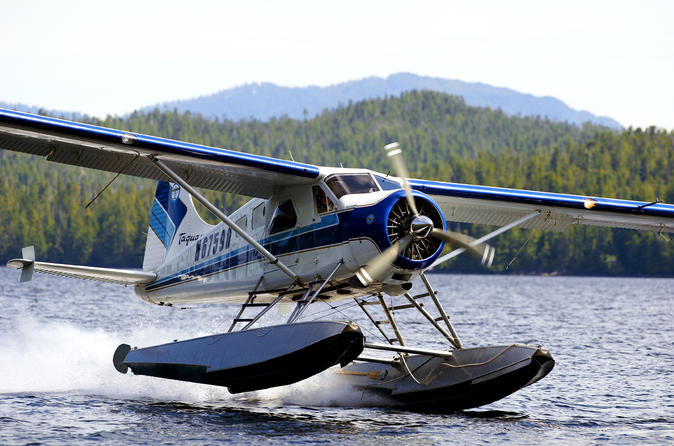 Ketchikan Floatplane Ride & Crab Feast
This amazing tour offers you a once in a lifetime experience that is sure to be the highlight of your Alaskan vacation. Enjoy a scenic and narrated tour via floatplane over the Tongass Narrows. Your meal will begin with an Alaskan Amber beer or glass of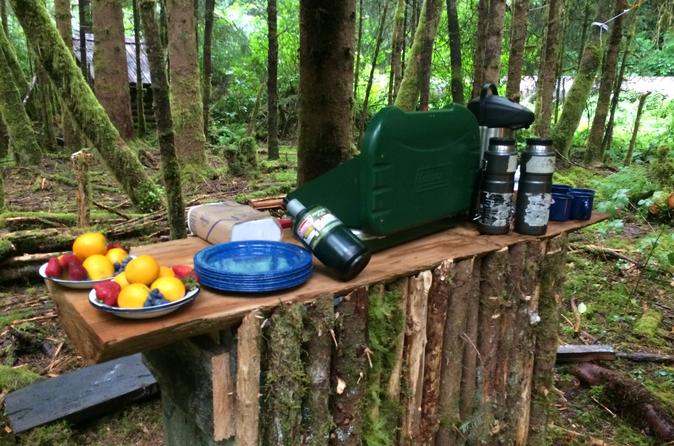 Alaskan Family Rainforest Adventure including 4x4 Buggies
Take a slow ride in a silent, easy-to-drive, off-road tour buggy from the shores of Ketchikan's inside passage on this 3-hour adventure. Head through sacred, native land within the Tongass Rainforest for family fun around a crackling campfire with panc
No matter what you do while visiting Ketchikan, you are sure to have an amazing time.
More Photos of Ketchikan Alaska:
While there are many options for excursions beginning in Skagway, Alaska here are some photos of what we did in the town itself.