Sure, you can fly to a faraway exotic destination but I firmly believe that the journey is often more important than the destination. Certainly, that is true when traveling with good friends and loved ones. That's why I love to take romantic getaway road trips with Heather whenever we get a chance. While not every trip we take is explicitly about romance, some destinations like Beverly Hills just lend themselves to it. Let's take a look at how you can plan the perfect romantic getaway road trip for your partner this year!
Pick a Theme And Build Everything Around It
Your theme could be as basic as "getting away from the kids" or it could be more elaborate like re-creating a trip you took when first dating. For us, this was somewhat in the middle. Our objective was to explore Hollywood celebrity culture. We wanted to see iconic buildings, celebrity homes, and walk in the footsteps of legends. So with that in mind, we knew there was only one place to go - Beverly Hills!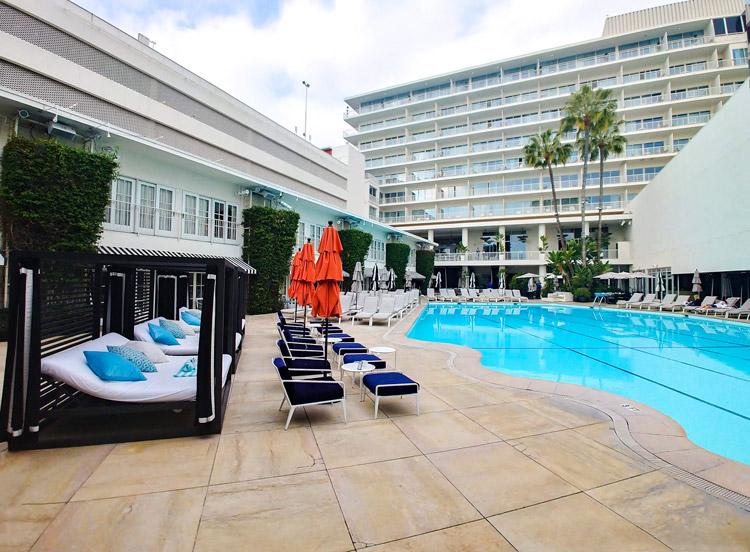 Pick The Right Destination and Hotel
For us it was easy picking a destination. However, there's no right or wrong answer here and certainly, we're blessed here in Southern California to be surrounded by scenic natural beauty and luxury communities that lend themselves to a romantic getaway. However, you need to pick the right destination that matches your personalities and gives you an opportunity to explore, relax, or whatever your idea of romance might be. For us, we decided to head north to Beverly Hills.
Both of us enjoy classic Hollywood glamor and history but while we only live a few hours away - we have never had a chance to explore the area. To top things off, we chose to stay in one of the most iconic hotels in town - The Beverly Hilton. The Beverly Hilton opened in 1955 and since then has become world-famous for being the spot where virtually every celebrity in the world has visited and some such as John F Kennedy and Marilyn Monroe have done quite a bit more than just sleep. In the lower level there is even a small museum dedicated to those who have made an impact on the property. However, just walking around the hotel makes you feel like you're a celebrity ... just a little bit anyhow!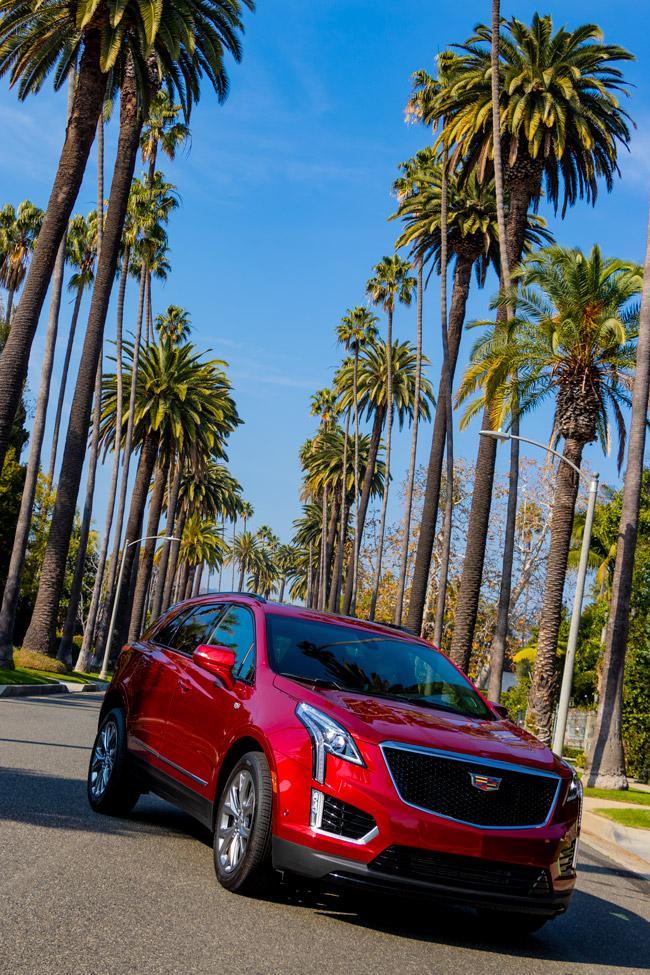 Pick The Right Vehicle - We Borrowed a Cadillac XT5
I have the fortune of being able to borrow cars and trucks from various manufacturers but you can rent a luxury car too. There are various companies out there that specialize in this or you can hit up Turo for the perfect vehicle to match your destination. For this trip though, I knew Cadillac was the right brand. While there are fancier, more luxurious brands out there - Cadillac still evokes a classic sense of luxury that other brands don't. Cadillac today isn't what it once was in terms of sheer opulence and extravagance when it comes to features. However, the tech and polish on the Cadillac XT5 was a step above other vehicles that share this platform such as Chevy Blazer and GMC Acadia.
While there are tech features like the option to turn off the start/stop engine button to conserve fuel and the nice heads-up-display, really this vehicle is about the feeling of getting into a Cadillac. It is very sexy to look at and makes a great photo subject but the moment I most enjoyed was seeing it emerge from the garage the first night. There's something about the way the lines and lights combined with the shadows on the XT5 that presents a very striking first impression. That's something few other mid-sized SUVs can boast!
For our purposes, it was the perfect car because it handled great on highways with all the features you'd expect and had that extra sportiness to handle roads like Mulholland Drive. It was also extremely comfortable sitting in LA traffic. While traffic jams in Los Angeles are never sexy, if you've got to be stuck in one then you might as well be sitting in a comfortable seat surround by leather, carbon fiber, and metal listening to a great sound system.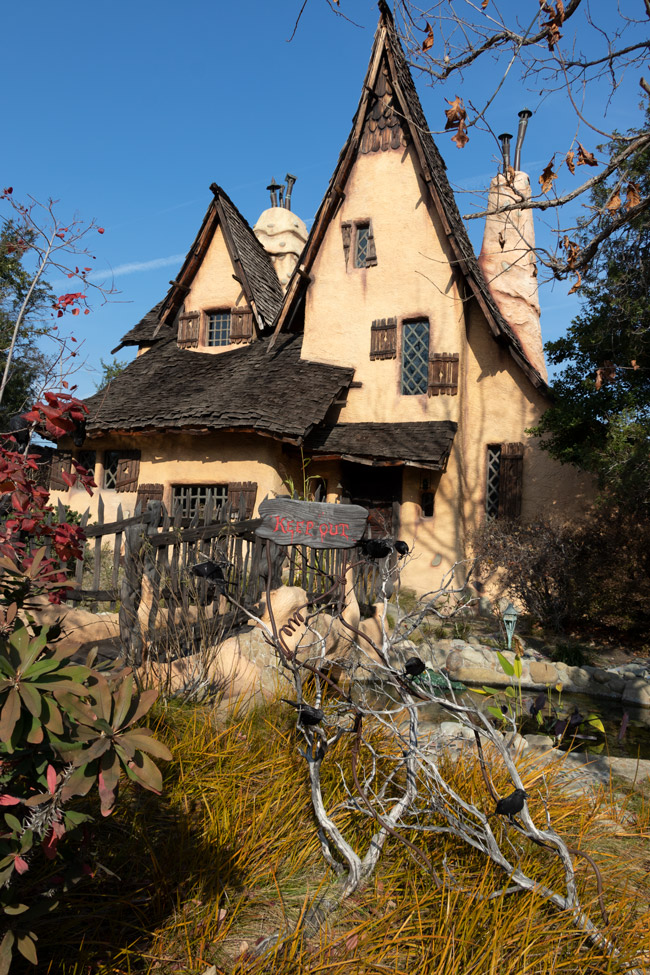 Plan Things She'll Want To Do (But Don't Forget Yourself)
Let's face it, most romantic getaways are about the women but don't let that mean you don't take care of yourself too. On this trip for instance, while I knew she wanted to tour celebrity homes and movie locations in Hollywood and neighboring communities including Bellaire and Beverly Hills - my heart was set on driving up in the hills. With some careful planning of the itinerary, we managed to do both and had a ton of fun. Similarly, while some celebrities were of more interest to her than me, Heather managed to locate homes of awesome action stars too.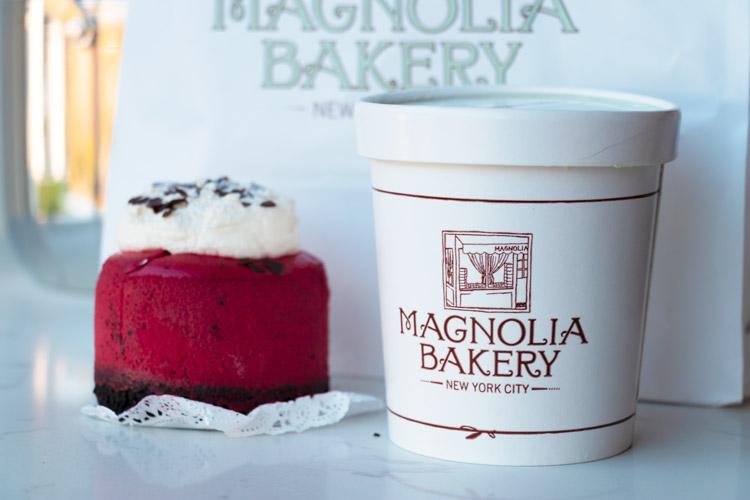 Likewise, when it comes to food, while I know she loves Magnolia Bakery and I love Sprinkles ... instead of doing one or the other ... we did both! Apparently both of these are very popular with celebrities even before they got popular with people nationwide.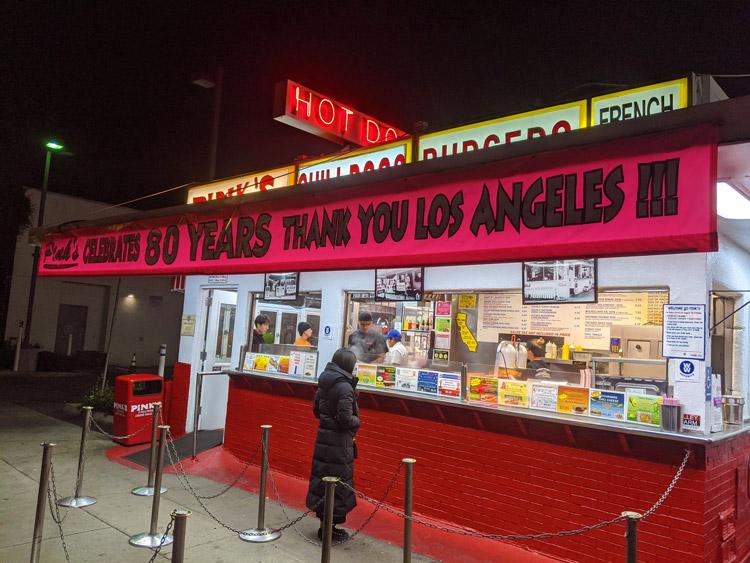 Food Is Romantic But Don't Overspend
Sure, we could have spent hundreds or thousands of dollars on an extravagant dinner but you don't have to. Keeping with the theme of Hollywood celebrities we visited one of the most iconic food spots in Los Angeles - Pink's. If you've never heard of this place, it is known for some crazy hot dog creations such as the Lord of the Rings Dog - 9" stretch dog topped with onion rings and BBQ sauce. Or maybe you'd prefer the Pastrami Burrito Dog with two dogs with grilled pastrami, swiss cheese, chili, and onions wrapped in a big flour tortilla?
Whatever your preference there's something for every taste here. The walls here are covered in celebrity photos and while we were there the couple next to us was a celebrity from Mexico City who we didn't recognize ... but everyone in the kitchen did and she was soon taking pictures with them.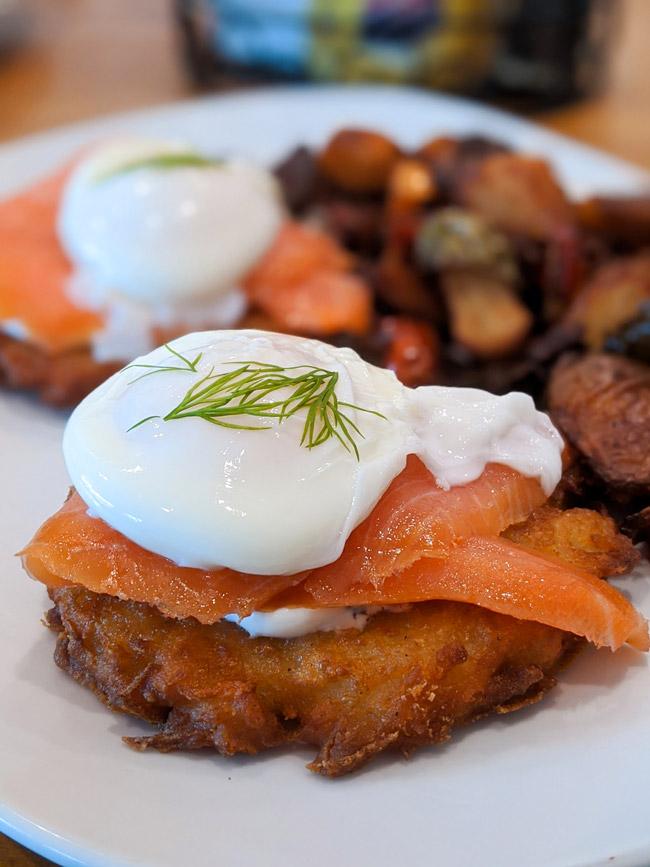 The next day we had breakfast at a famous Beverly Hills spot, The Nosh with a friend from LA who's "not yet famous" but who is a rock star in his own right with picking great places to eat.
As someone who loves all things related to Jewish cuisine, I had to try this magnificent interpretation of Eggs Benedict with a Latke topped with Nova Lox and sour cream capped off by a perfectly poached egg. it was one of the best breakfasts that I've had in years.
Shared experiences, exploring new places, and celebrating life together is ultimately what makes a romantic getaway road trip special and that's exactly what we did here. So can you!