Yeah, I'm weird - I like to pair my travels with just the right car. So, when I set off on a road trip to Electric Daisy Carnival, I had to get something electric. Unfortunately, reality set in and the drive from San Diego to Vegas is about 330 miles, far to long to use for an EV without stopping for an hour or two for a recharge. Hyundai had a solution though and offered me their plug-in hybrid Sonata to test out. As I was about to discover, this was the perfect vehicle for our trip as it was comfortable, stylish, has amazing gas mileage, and while it has an incredible range (up to 600 miles with both gas and electric fully charged) it can do nearly 30 miles on pure EV too!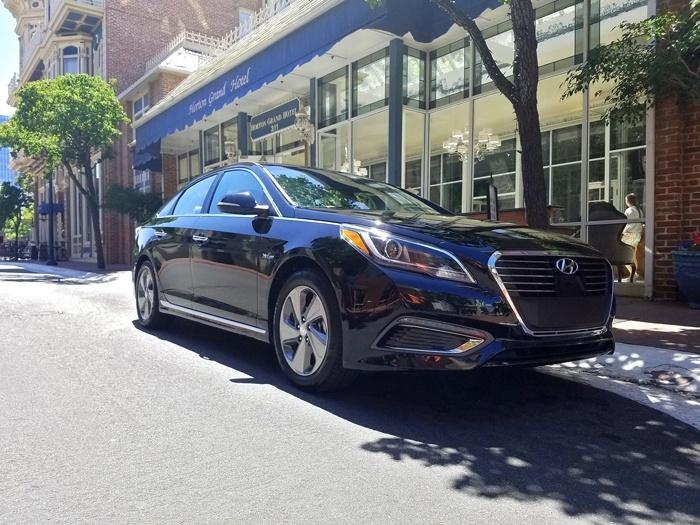 This was my first time testing out a plug-in hybrid and honestly I was expecting compromises to a car that I already know and love. Fortunately the only negative was that the trunk seems to be a bit smaller (9.9 cu ft vs 16.3 for the petrol powered sister) but it was still large enough for two suitcases and other items that we needed for a weekend road trip. The 2016 PHEV Sonata even boasts a combined horsepower of 202 from it's 4-cylinder Atkinson cycle engine combined with the 50-Kw electric motor. This is a slight boost over the normal hybrid version.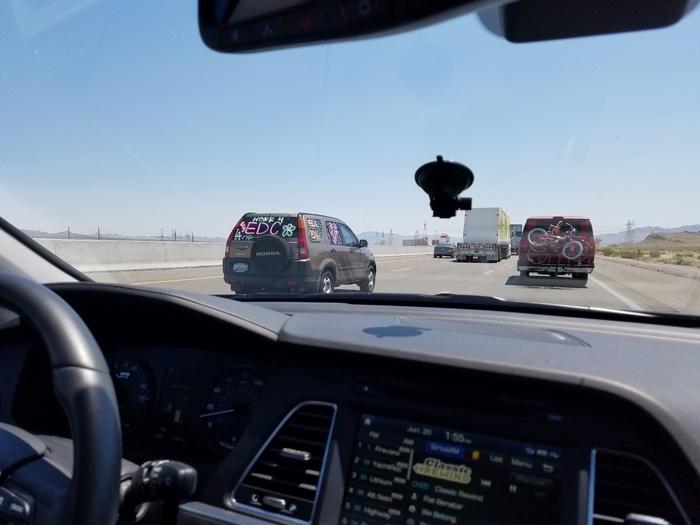 On the road, the Sonata PHEV was responsive with the extra boost of low-end torque that's common for most hybrids and it had no problem cruising along the interstate on the way to Vegas. Despite the 120 degree heat, we were left feeling cool and comfortable in the car despite the black paint on the model that we borrowed. Between the air conditioning and the ventilated seats we were able to relax as we cruised down the road using the adaptive cruise control to preserve our energy for the nights of dancing and partying that awaited us.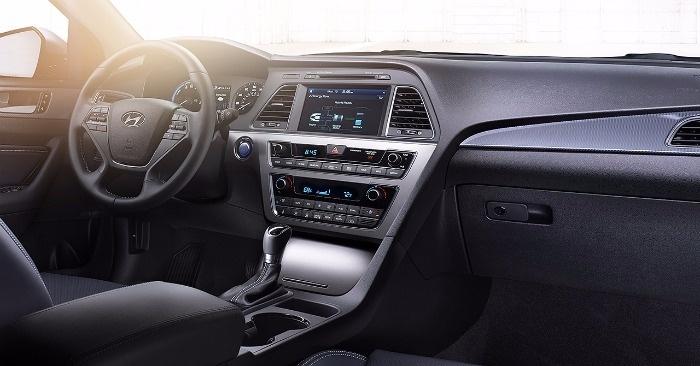 Inside the cabin, you'll be greeted by an attractive interior that feels like a "real car" vs something that has been optimized to reduce weight and increase gas mileage. This is a welcome discovery as I personally feel that "EV" has reached the point where it isn't just a status thing for enthusiasts but instead something that is a mainstream reality. Hyundai has done a great job at delivering performance and human comfort here.
After a few hours charging the battery (rated at 3 hours on a 240 volt charger), in the parking lot (EV spots in parking garages rule BTW!) we were ready to cruise around the strip using no gasoline at all. This is where this car really hit it's stride. With an EV range of 27 miles, it was more than enough to take us around as we headed downtown as well as a quick swing by the Riviera to see what it looked like with just one tower remaining.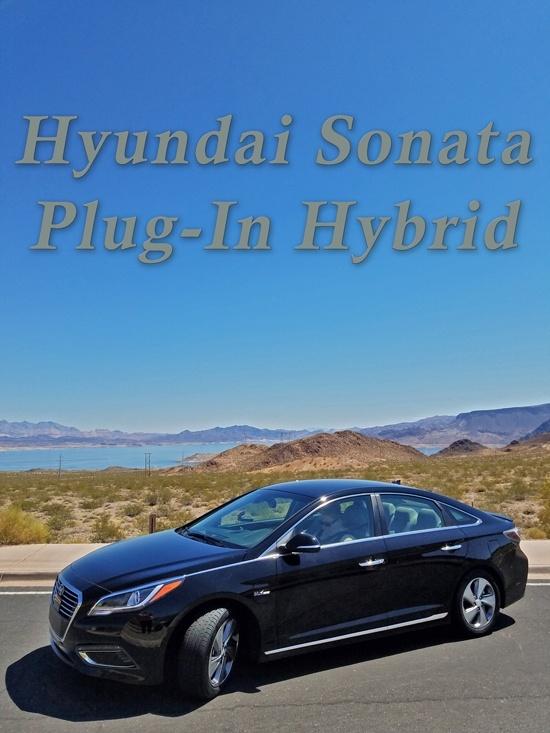 After the festival, we set off to explore the off strip area a bit, including heading down to Hoover Dam. When our EV charge ran low, the engine simply switched back over to gas and we were able to continue. Not having to worry about finding a charging station on this trip ... but still retaining most of the benefits of an EV really impressed me. It impressed me to the point that I can't even consider buying anything but a plug-in hybrid in the future.
While I'm a huge proponent of EV technology and I look forward to the day when we can finally ditch petrol, the reality is we simply aren't there yet. This is especially true for people like me who love to take road trips. Luckily, with cars like the Hyundai Sonata PHEV coming to market, the future is bright.
The 2016 Hyundai Sonata Plug-In Hybrid starts at $34,600 and maxes out at a hair under $40,000 for the fully-loaded "limited" trim. In addition to creature comforts, I love the fact that there is a lifetime battery warranty and is included in their already awesome 10-Year/100,000-Mile Powertrain Limited Warranty.