This year, the 2019 Chicago Auto Show was a look at an industry in transition. The switch from cars to crossover/trucks is apparent as only one all-new sedan made its debut at the show. This year's show has plenty trim packages and "anniversary edition" announcements. Here's a look at some of the new vehicles that will appear on dealer lots in the coming months and into next year.
Crossovers and SUVs Embracing Off Road Lifestyle
While once limited to pavement, manufacturers continue to embrace the desire of their customers to get a little dirty ...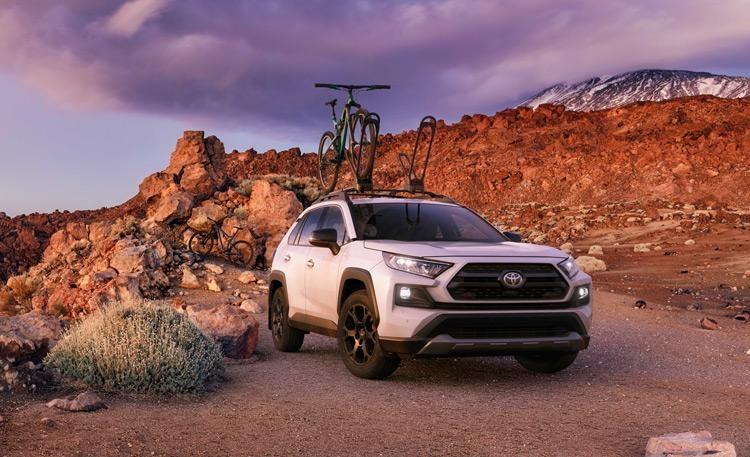 2020 RAV4 TRD Off Road
Toyota's top-selling RAV4 is new this year and Toyota premiered a new Off-Road package for its little crossover to toughen it up. The TRD suspension rally tested by the RAV4 Rallycross Race Team. Off-road ground clearance is now 8.6-inches with Dynamic Torque Vectoring, All-Wheel Drive sending up to 50-percent power to the rear 18-inch wheels sporting A/T Trail All-Terrain tires. The black trim accents and pieces are a little over the top.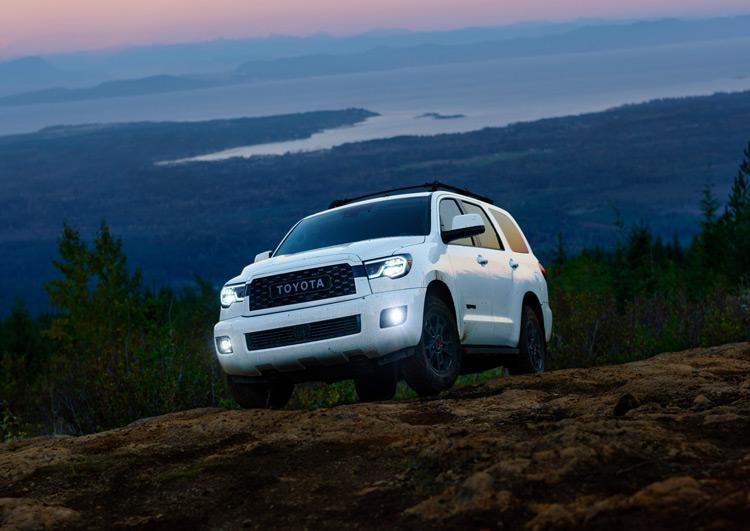 2020 Toyota Sequoia TRD Pro
Toyota is doing a "more aggressive off-road thing" with its existing line of SUVs including big dog Sequoia. The body-on-frame chassis of this full size SUV is able to be equipped with a TRD-tuned Fox shock absorber bolstered suspension. The TRD edition come standard with Multi-Mode 4WD. Toyota indicates that while its off-road ready four-wheel independent suspension can handle tough off-road duty it's still ready for everyday duty.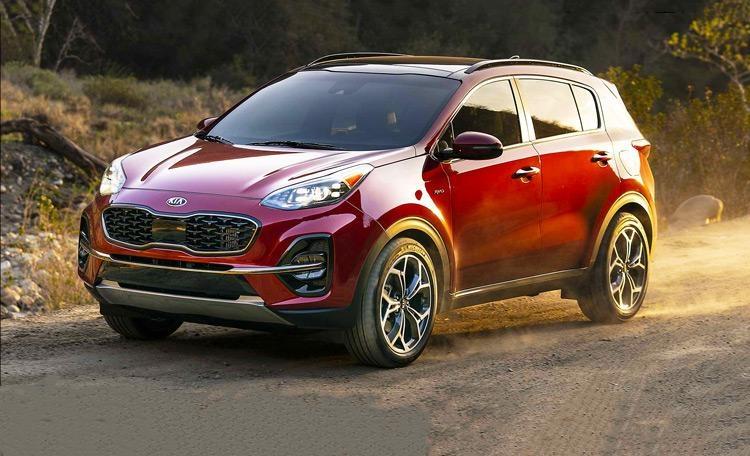 2019 Kia Sportage
You have to look close, but this mid-cycle refresh features revised bumpers, new headlights and tail lights the rest is basically a carryover. The interior also got some tweeks with a new steering wheel, an 8-inch touchscreen display with Apple CarPlay and Android Auto becomes standard. A new option is a smartphone wireless charging tray.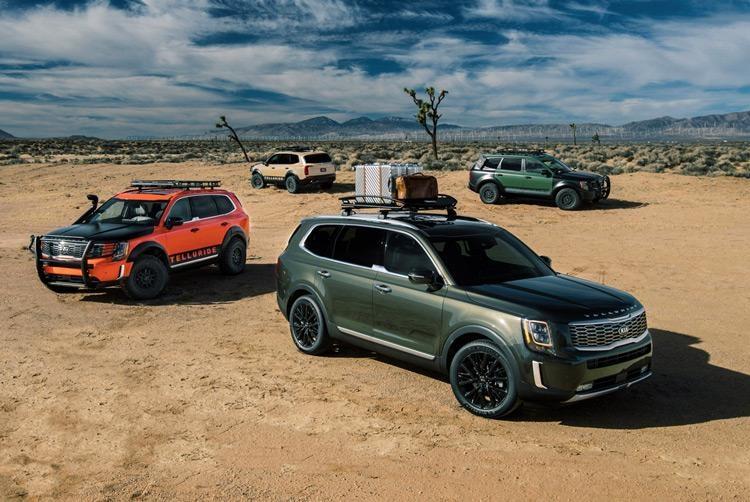 2020 Kia Telluride
Introduced to most consumers through their Super Bowl commercial a few weeks ago, Kia showcased the Telluride on the expo floor here and we hope it is able to deliver on it's promise if being a 7/8-seat large SUV that can carry you overland or just back and forth to soccer practice. It comes standard with all-week-drive at launch, with a 3.8-liter v6 producing 291 hp and 5,000 pounds of towing capacity.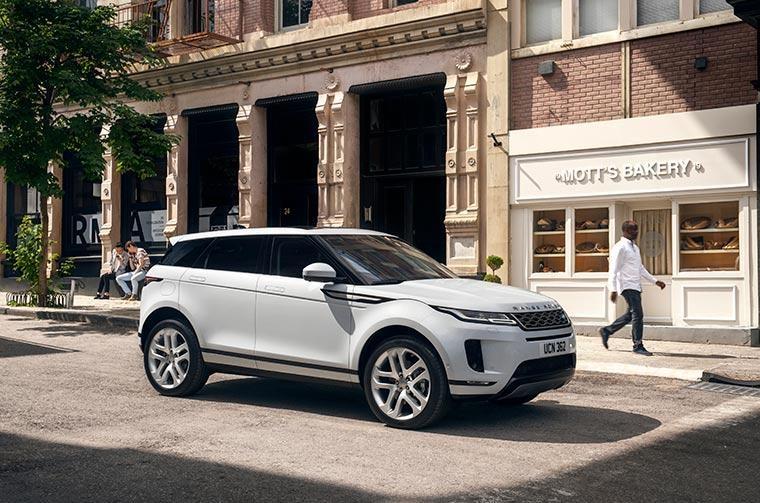 2020 Range Rover Evoque
The latest in entry lux entry for the Range Rover brand made its Midwest debut. Unlike others in the segment, the Range Rover Evoque is solidly focused on the urban luxury space rather than mud and sand. The second generation Evoque has two powertrain options: a 246-hp Ingenium four-cylinder gas engine as the base engine or choice of an all-new 48-volt 296-hp mild-hybrid powertrain. The new Range Rover Evoque is also the first vehicle to feature 'ClearSight Ground View' technology, which is designed to allow the driver to virtually see through the hood and under the front end of the vehicle by projecting a 180-degree view of the ground onto the vehicle's upper touchscreen. The Range Rover Evoque is priced from $42,6501, and is available in five trim levels: S, SE, R-Dynamic S, R-Dynamic SE and R-Dynamic HSE, with an additional First Edition model available this year only.
Trucks Are Getting Bigger and Badder!
During the 111th edition of the Chicago Auto Show, trucks shared top billing with crossovers and there were some new and special editions announced at the show. For over 20 years, pickups and SUVs have been a big focus of the show and now work trucks are making the spotlight.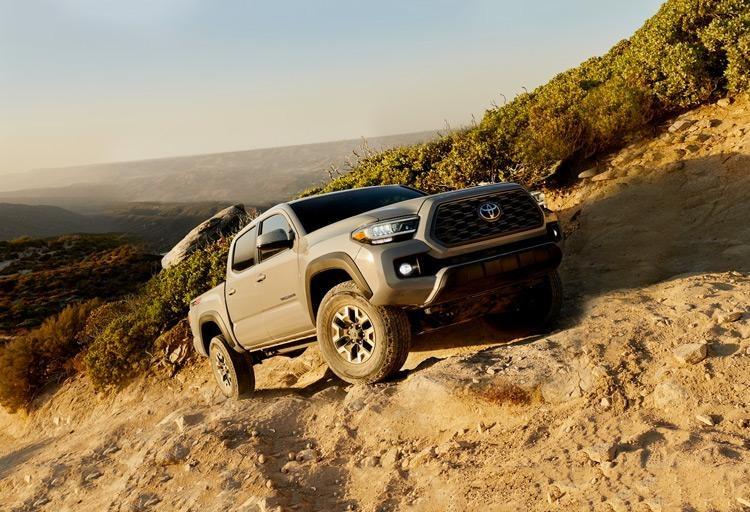 2020 Tacoma
Toyota made sure the Tacoma got some camera time at the show. For 2019 the third-gen Tacoma pickup features a new grille and choice of new wheel designs. Inside Toyota has finally addressed seating comfort with a new 10-way power adjustable driver seat with power lumbar support. Additions include Android Auto, Apple CarPlay and Amazon Alexa with the new multimedia system.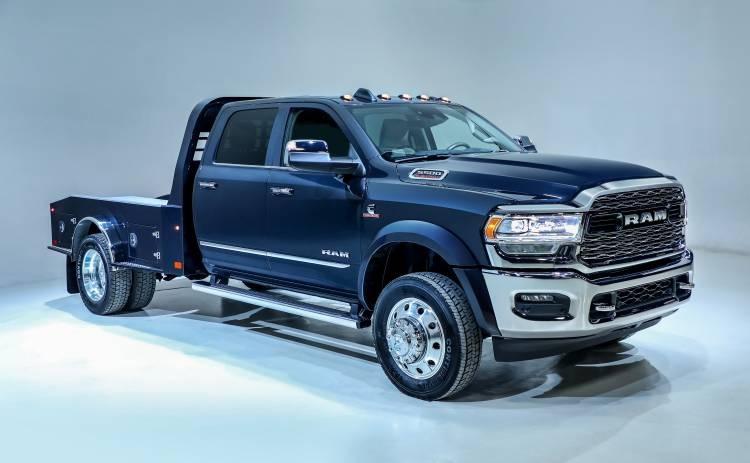 Ram Chassis Cab
While a chassis cab is not exactly a truck on everyone's shopping list the big news is that the Ram Chassis Cab adopts the design of the smaller 1500 truck. Beyond the new styling the other news is choice of beefy powertrains including a 6.4-liter HEMI V-8 producing 410 horsepower and 429 lb.-ft. of torque or a more robust Cummins 6.7-liter straight-six turbo diesel with 360-horsepower and 800 lb.-ft of torque. Ram proudly proclaimed that payload is 12,510 pounds and towing reaches a humongous 35,220 pounds. Ram 2500 and 3500 Heavy Duty trucks account for more than 25 percent of the large pickup segment.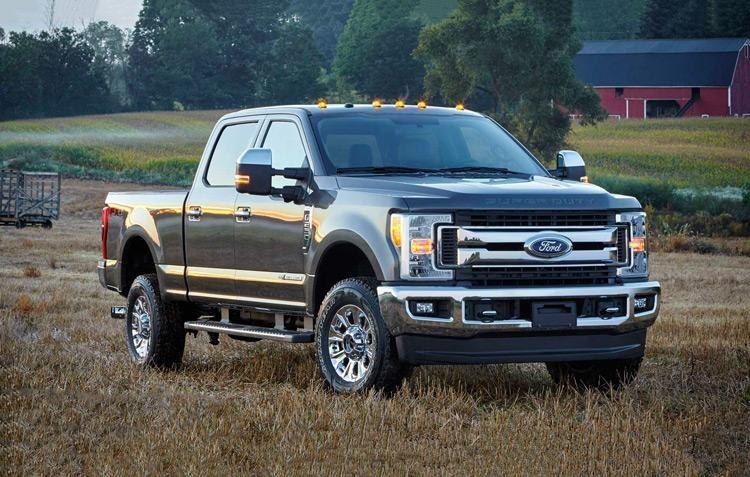 Ford F-Series Super Duty
There were two Ford pickups that premiered around the show. The 2020 F-Series Super Duty comes with a choice of either an upgraded third-generation 6.7-liter Power Stroke diesel V8 or a new 7.3-liter gas V8 backed with an all-new heavy-duty 10-speed TorqShift automatic transmission. Other added features include a Pro Trailer Backup Assist, and Trailer Reverse Guidance that you can use with fifth-wheel and gooseneck trailers.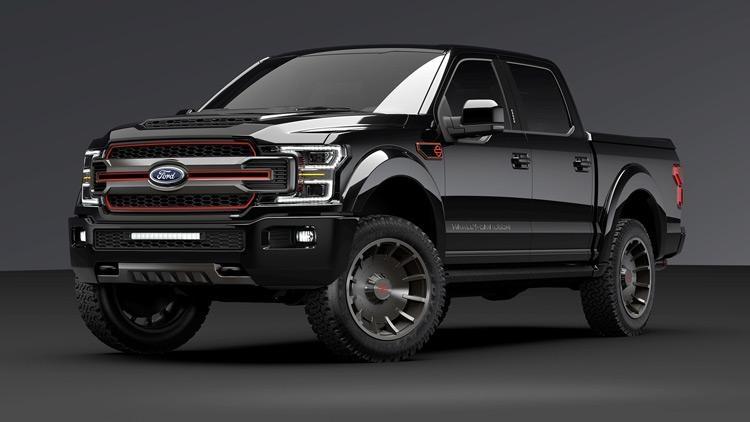 Harley F-150
The 2019 Harley-Davidson F-150 is back as a collaboration between Harley-Davidson and Tuscany Motor Co. upfitting a Ford F-150 4x4 crew cab. The 2019 Harley-Davidson F-150 includes over 70 proprietary parts to make up the truck. Tuscany indicates that styling was inspired by the Harley-Davidson Fat Boy and CVO models. Highlights include a suspension lift, Harley-Davidson branded 22-inch milled aluminum wheels, painted custom fender flares, replacement Ram-air hood, full replacement painted grille assembly with orange accents, and custom tuned exhaust. Pricing will come in at just under $100,000.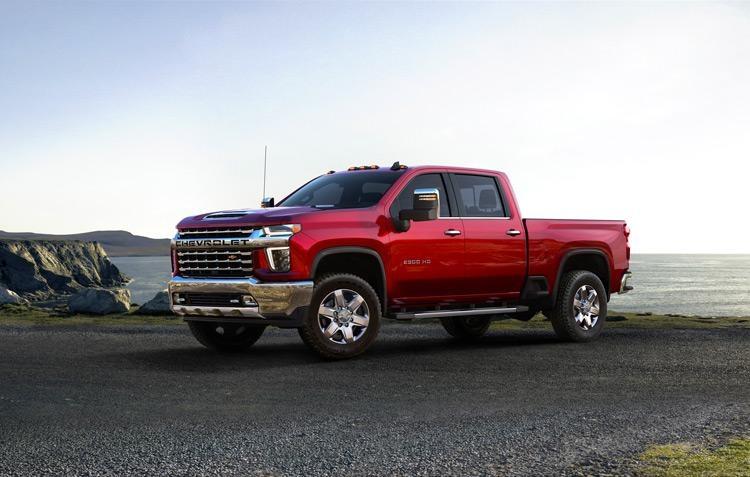 2020 Chevrolet Silverado 2500 & 3500 HD models
For 2020 the Chevy Silverado work dogs get bigger, wider, taller and longer. The styling is locomotive inspired with a blunt, flat nose with lots of chrome ladled on. Powertrain options are bolstered with a new 6.6-liter V-8 gas engine bolted to a six-speed automatic transmission. A Duramax 6.6-liter Turbo-Diesel V-8 offers 445 hp and 910 lb-ft of torque. It comes with a new Allison 10-speed automatic transmission. Maximum towing reaches the new industry benchmark of 35,500 pounds. While towing you'll have 15 cameras to help you keep an eye on your load.