BLUETTI, a favorite solar generator brand that we love to support here, is celebrating the start of a new year with a promotion they call, "The Sun Shines Wherever You Go." This is a celebration of the introduction of new new portable solar panel products, the PV68 and PV420, and will run from January 10th to 25th, 2023. Additionally, as they are looking for some great stories and examples from their customer base to showcase how their products are being used. The best of those stories will be featured in a series of documentaries the brand is calling, "BLUETTI Heroes".
BLUETTI Hero Recruitment
​Since its founding, BLUETTI has strived to provide its users with the best product and experience possible. For 2023, the company has introduced their "BLUETTI Heroes" program to encourage its users to share their user experiences and the great changes to their lives that BLUETTI products have made.
So, in addition to the New Year Sale, they have launched this campaign to celebrate their customers too.
Customers can apply to become a BLUETTI Hero online and approximately 15 people will be chosen to take part in the documentary. After the publication of documentaries, every hero can pick any BLUETTI product priced at $1000 or below as a gift.
So far, the event has seen four heroes showcase their unique lifestyles on BLUETTI youtube account. Some of them find road trips, camping, van or RV off-grid living more accessible and full of fun. With BLUETTI solar generators and panels, they are already free of power shortages and living sustainably. People enduring frequent power outages in disaster-ravaged areas may be inspired by one of the heroes. Using the BLUETTI backup system as a household emergency power source, the hero is never bothered by darkness and worry.
More stories are in the works and will soon hit the screen. Anyone with a special moment with BLUETTI welcome to join the program.​
If this sounds like something you are interested in, please visit their official page for more details and to apply: https://www.bluettipower.com/pages/bluetti-heroes
New Solar Panels Now Available
PV420 Starts at $899 (was $1099), Save $200.
PV68 Starts at $99 (was $199), Save $100.
BLUETTI has recently released its most portable PV68, and its most powerful PV420 solar panels. Both are made from monocrystalline silicon and coated with ETFE to ensure a 23.4% conversion efficiency and longer life. Weighing only 3.4kg and producing 68W power from sunlight, the PV68 can be carried around along with small generator, such as the EB3A for outdoor activities. Now BLUETTI slashes $199 off for this bundle; get it at $299. While the PV 420 produces 420W power, filling up a generator in a flash. It's a little heavier at 14kg, though it can be folded into a car trunk along with the popular AC200P for the next long road trip. This bundle also enjoys $500 discount, grab it at $2298.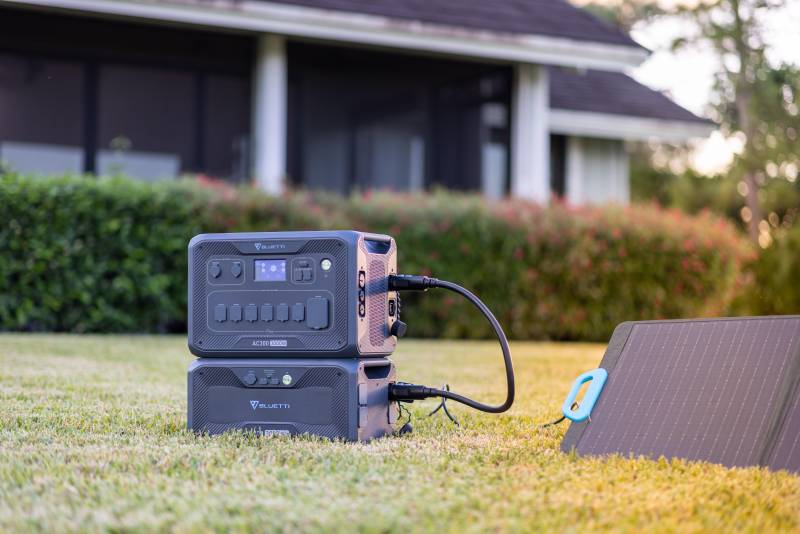 AC300+B300-Modular Power backup system
AC300+2*B300 Starts at $5099 (was $6297), Save $1198.
AC300+B300+2*PV420 Starts at $5099 (was $6296), Save $1197.
With a modular and stackable approach, the AC300 & B300 combo stretches the definition of portable power station. It allows for easy upgrade to a whole house power system to every need, maxing at 12,288Wh when four B300 expansion LFP batteries are connected. The AC300 inverter can power all regular home appliances at ease with up to 3,000W continuous output and a 6,000W surge capability. Two separate MPPT controllers inside give the unit a max of 2,400W solar input and some flexibility to use two different solar arrays. The recharging rate can even top at 5,400W if combining a wall adapter and solar panel. The combo also supports 240V split phase bonding to run other high-powered equipment and all-day UPS features to prevent blackouts.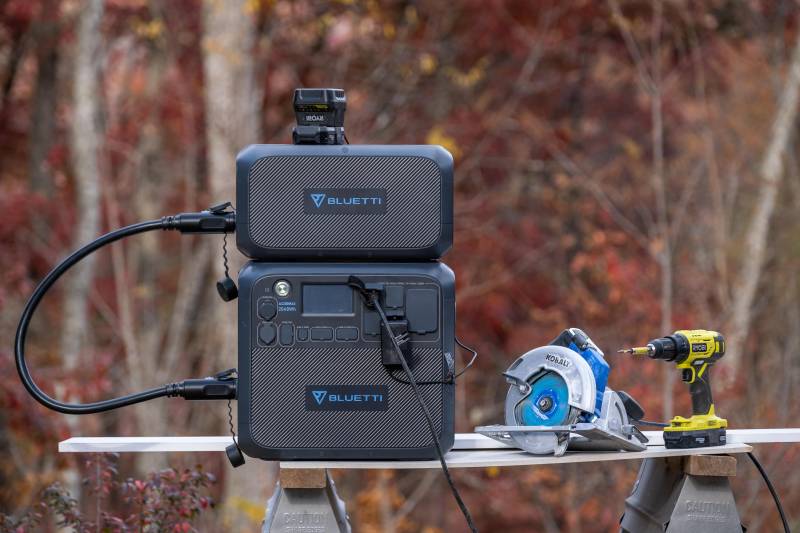 AC200MAX All-in-one Power Beast
AC200MAX+B300 Starts at $3499(was $4098), Save $599
AC200MAX+3*PV200 Starts at $2799(was $3396), Save $597
A successor to the popular AC200P, the AC200 Max ramps up the technology and offers expandability options through extra battery modules, such as two B230 to 6,144Wh, and two B300 to 8,192Wh. Even if standalone, it has 2,048Wh power in its belly and can deliver 2,200W power for multiple devices via its 14 outlets, along with two wireless charging pads on the top. There are seven ways to top up the all-in-one power beast, either with 500W adapter, 900W solar panel, lead acid battery, car, or combined dual charging, like 1400W AC and solar input.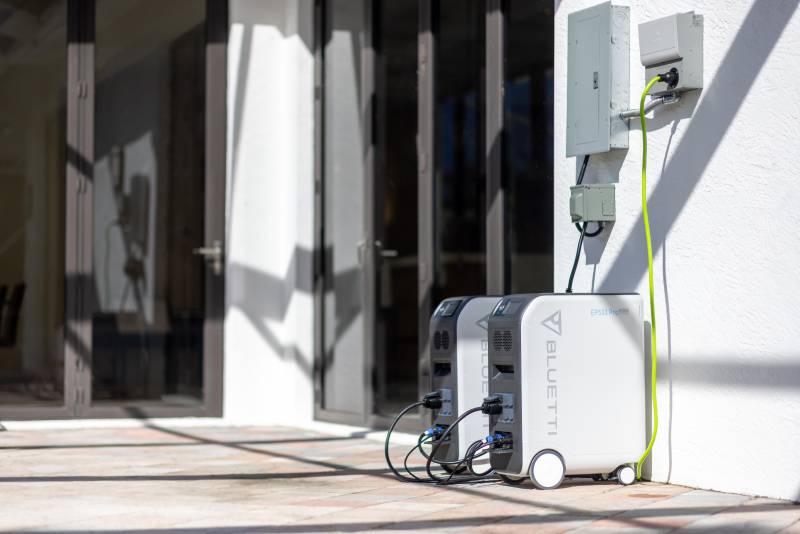 EP500 Home Emergency Power Backup
EP500 Starts at $3999(was $4999), Save$1000
EP500+4*PV200 Starts at $5595(was $6995), Save$1400
This massive EP500 power station features a 5,100Wh capacity and a 2,000W inverter, a wide array of outlets. Great for home emergencies, off-grid cabins, RVs, boats and camper vans and any situation where multiple power-hungry appliances need to be powered. For easy mobility, it's equipped with four smooth and solid wheels on the bottom. With several charging methods, the large battery can be topped up in few hours. Combine solar and AC charging to input up to 1800W, which recharges the EP500 in just 3.3 hours. It also supports 24/7 UPS to protect essential loads from outages and split-phase bonding, providing 240V power for high-powered devices.