The BMW 3 Series has long been the entry-level poster car for the sports sedan segment. In the latest incarnation BMW has added a new "e" 330 series plug-in hybrid.
As ICE powered vehicles continue to disappear, and the EV segment continues to grow, it's becoming rare to see a new hybrid model being launched. Commercially successful, mass-produced hybrid models have been around for over 20 years, but historically have not made up a substantial portion of new vehicle sales.
Well BMW decided to see if they could carve out some sales. Starting with their latest 3 Series sedan they added some improvements including offering a plug-in hybrid option. Their latest is the 330e model which reduces its environmental footprint via hybrid technology combined with a small internal combustion engine.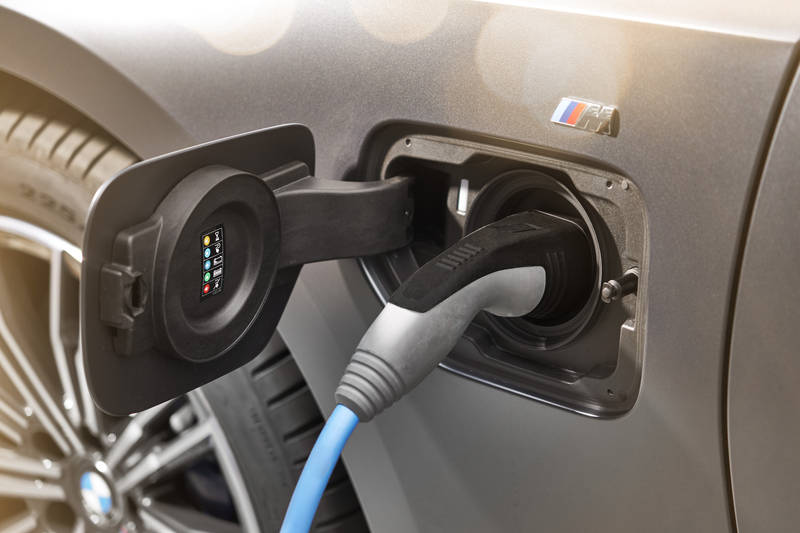 Plug-in Hybrid Power
As a plug-in hybrid, the BMW 330e mates a 2.0-liter, 4-cylinder gasoline engine, a 181 horsepower BMW Twin Power Turbo and a separate 107 horsepower electric motor. Combined, they yield a very respectable blended output of 288 hp and 310-foot pounds of torque. BMW even offers a slick wall box charger for $1250.
All 330e models transfer the juice through an 8-speed automatic transmission that features driver choice settings of sport, electric and hybrid driving modes. BMW indicates the combined fuel-economy rating is 28 mpg on gasoline and 75 mpge when the all-electric mode is used.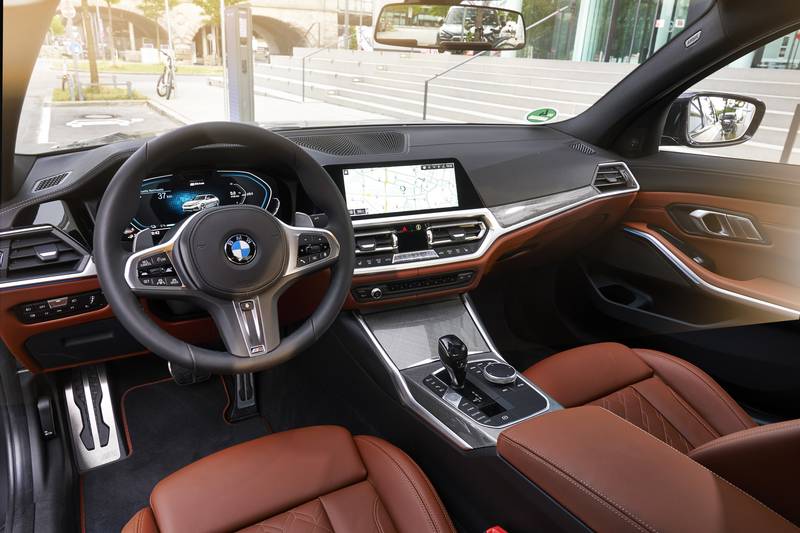 It's What's Inside That Counts
The BMW's cabin design is ok, yes, the materials are high quality, and wrapped in soft leather and the fit/finish is top notch. The seats are supportive and very adjustable however, it lacks the premium design and feel that competitors have and luxury buyers.
The upgraded 3 Series' infotainment system consists of a 10.25-inch touch screen with a 12.3-inch digital instrument cluster and top-tier iDrive 7.0. My tester came with Natural Voice Control but was inconsistent in the commands it recognized even if you repeat them and slow it down.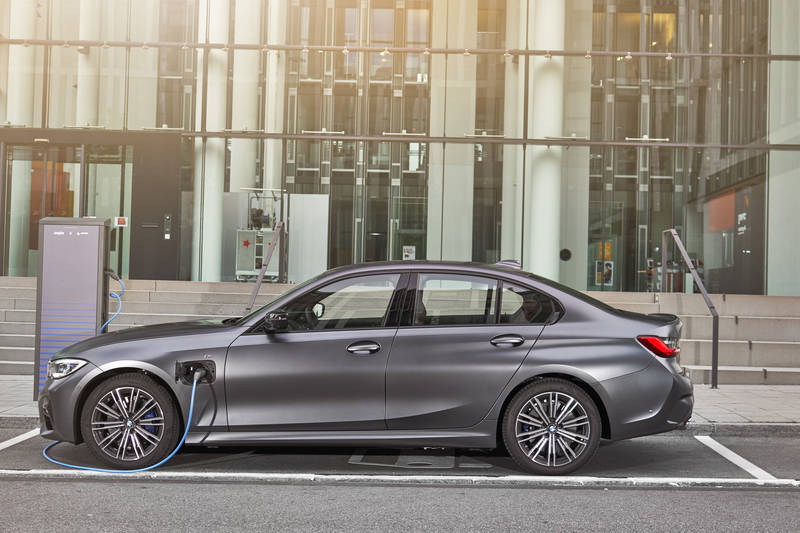 The Ultimate Driving Machine?
BMW didn't take a 330 sedan and de-content it to boost mileage. Nope-my 330e tester was more "e" bolstered. It featured an adaptive suspension borrowed from the performance M Class sedans and further enhanced with the stout M sport braking hardware. This allowed me to check out the performance punch on long highway blasts and some tasty, curvy northern-Illinois country roads.
Frequently new/different technology can cause hiccups or integration issues when added to an existing platform. While not new, BMW still hasn't figured out a way to make Auto/Stop/Start technology less noticeable, but they did do a smooth integration of the gas/electric powertrain into the 330e. The combo powertrain adds 400 plus pounds to the 330, and I did feel it in the steering and handling performance of the car. BMW indicates that while using electric power top speed is limited to 87 miles per hour. It does have game on short bursts as it can zip to 60 mph in just under 6 seconds. The eDrive straight electric mode has up to 25 miles on electric power on a single charge.
For most short, low speed trips the only thing you'll notice is the golf-cart quietness of the 330e. The switch in-between electric and gas was unnoticeable without lags, sounds, vibration or jolts. In either mode the car felt and handled the same.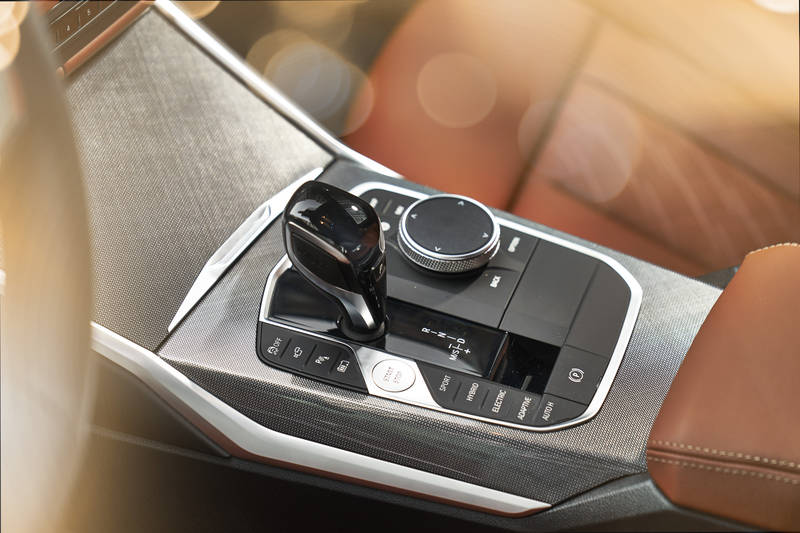 Safety & Technology
My BMW tester came stocked with safety features including Blind-spot detection and front-and side-impact airbags, rain-sensing windshield wipers Bluetooth, dynamic cruise control, automatic headlight controls, and Apple CarPlay.
Closing The Deal
The addition of the hybrid powertrain adds not only weight but also cost. The charge for my test car came to $59,645 with the $995 destination charge and $12,000 in options, but currently there is a federal tax credit of $5,836.
The future of personal vehicle transportation are EVs. I have infrastructure/mobility concerns with current EVs, but hybrids are an acceptable alternative till these issues are resolved. However, I would like to some the milage numbers go up into the triple digits. Overall BMW has created an impressive sedan (another disappearing species) with their latest BMW 330e hybrid.