Smart homes are the future, but most technology that you see today is related to inside the home or connected to security. One area that you don't hear much about is smart garages so when I got the opportunity to have one of my writers share his experience checking out the new Chamberlain Wi-Fi Garage Door Opener we jumped at the opportunity.
The interesting thing is that unlike other parts of the house - appliances for instance - garage doors are one of those things that most guys only pay attention to when they break. However, when you think about it, the garage is literally a portal to your home. It guards your car, tools, and maybe even important family items such as Christmas decorations, tax records, and seasonal clothing. So in reality, this is one area of the house where you want to make sure that it's well protected and monitored - but still, it's almost a second thought for most people ... until it breaks.
The Chamberlain Wi-Fi Garage Door Opener addresses a bunch of different concerns including physical design and ease of use that I find to be a great combo.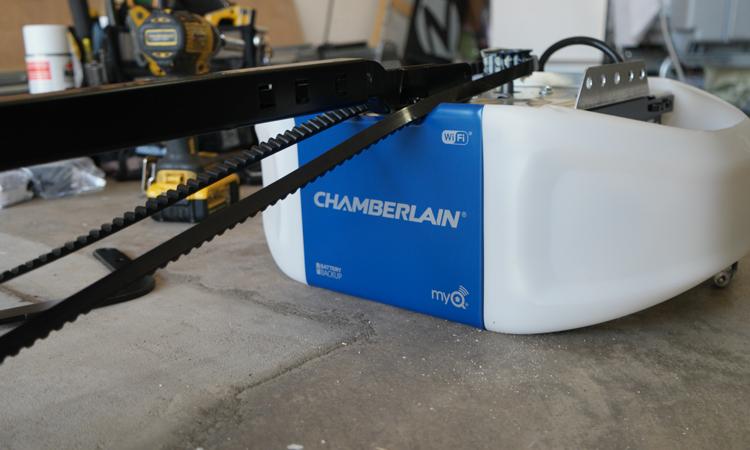 Chamberlain Garage Door Opener Physical Design
The garage door opener features a 1.25 hp motor with steel reinforced belt drive that delivers a very quiet operating experience. Most of you are probably familiar with a chain-driven unit and appreciate it's reliability but wish you could avoid the shakes and rattle as well noises. That's what a belt-driven system like this delivers. In addition to being virtually silent, the unit is attractive with lighted domes on either side of the main drive unit to help provide illumination of the garage while exiting and entering at night. Additionally, the drive includes a battery backup so you can still open the door if the power is out.
Professional Installation of Chamberlain Garage Door Opener
Installation was fast - the unit was ordered online through Home Depot and a few days later the installer called to schedule a time to install the unit.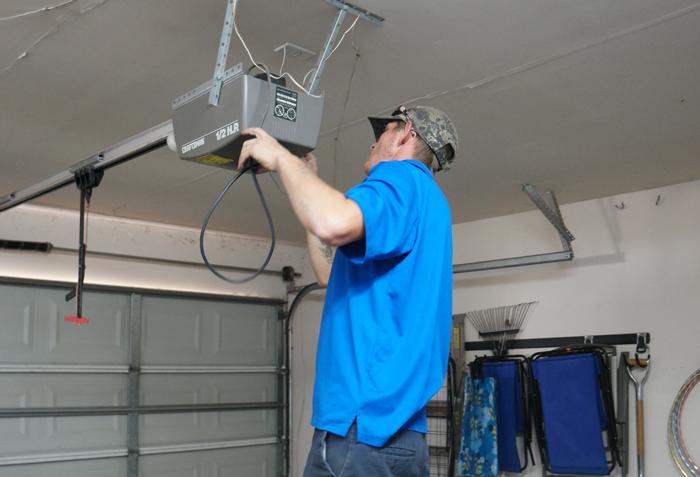 Service was very professional and included not only installation of the opener but help setting up the app on the phone and installing an opener in the car too. Of course, you can also install it yourself in about three hours but for something like this I think it's a great idea to leave it to a professional.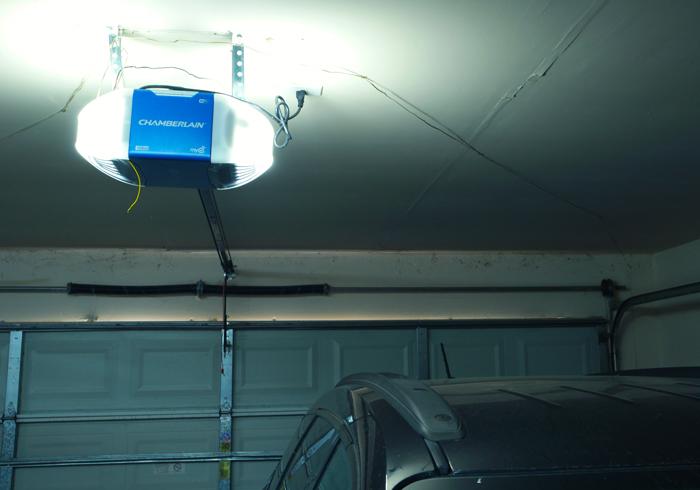 Ease of Use and Peace of Mind
Honestly, up till this point I could be describing the Chamberlain experience or a similarly premium unit. However, what makes this special is that it integrates into the overall smart home ecosystem. Along with being able to integrate with smart devices such as Nest, Xfinity Home, and Wink you can control and monitor it with your smartphone. The MyQ app is available for both iOS and Android devices and allows you to open/close the garage door as alerting you when the door opens as well as the status of other smart devices.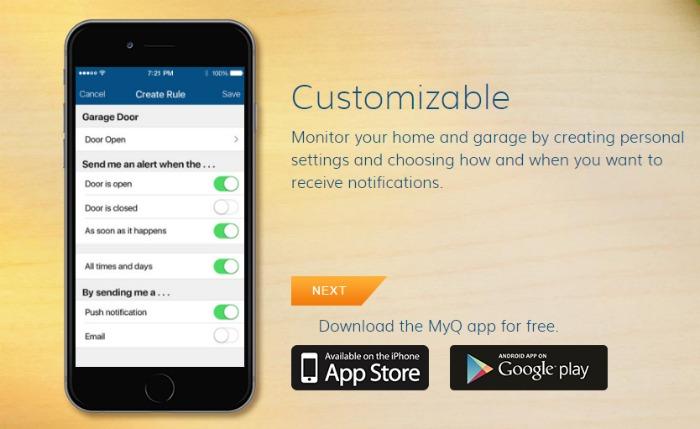 I can't tell you how many trips I've had where we've wondered if the garage door was open or shut and I know I'm not alone! Now you can know for sure. Plus, for those of you with kids, this is a great way to know if they decide to borrow the car for a joy ride too.
Don't worry though, Chamberlain has included a keypad installed on the garage as well as standard openers for the car to make things operate seamlessly in the event your Wi-Fi connection is down.