When I told friends and family that I was invited to go see a smart house configured by Cox Communications with all their awesome Cox Homelife goodies and those other smart home companies, they all asked me if it was going to be like The Jetsons' home. I had to laugh because many of us still have the Jetsons' in our heads when we think about smart homes when in reality it is not that extreme and much more interesting. While there were gee-whiz experiences such as the ability to travel the world through VR and personal helper robots, it's exciting to realize that these things are all here today and able to help make our lives better as we age.
Medical science has been incredible over the past several decades by allowing us to live longer lives and now technology is catching up. James talks about how he was amazed that his grandmother and her friends would fax each other letters around her retirement community but technology has continued to improve and just because you're old and gray doesn't mean that you can't enjoy the benefits of technology!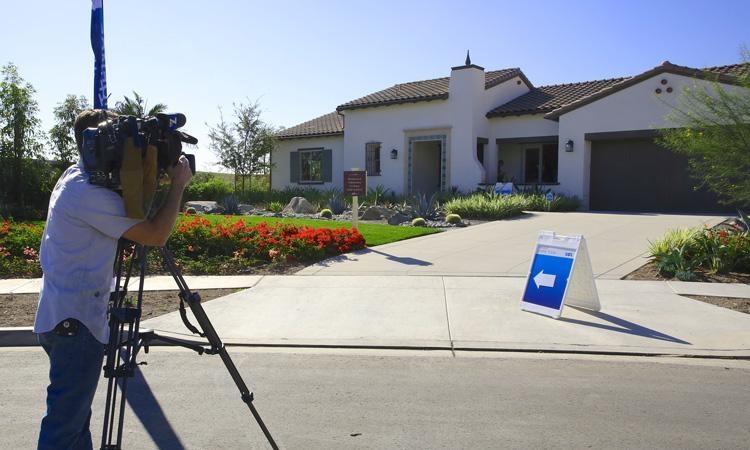 Cox California created a smart home in a new Shea Properties community called Vista Del Cielo at Bella Lago in Chula Vista focused on "Connected Independence". What Cox and their partners wanted to show us is how our aging population can stay in their homes longer due to all the great technology that exists to keep them connected, safe, and independent in their own homes. The reality is over 90% of adults over 65% want to stay in their home as they age. According to the U.S. Census Bureau close to 74% of people between 65 and 74 have at least on e disability and by 85 over 41% have three or more disabilities!
I really wasn't sure what I expected, but everything I saw seemed very easy to incorporate into your daily life, especially for those who are not that tech savvy. The first room I visited featured a video that Cable Labs had put together on how technology is changing our lives for the better. It showed an older man going about his day being connected to his family, doctors, and friends through technology. The video highlighted technology that is actually being worked on right now like nano bots that can help stop an aneurysm.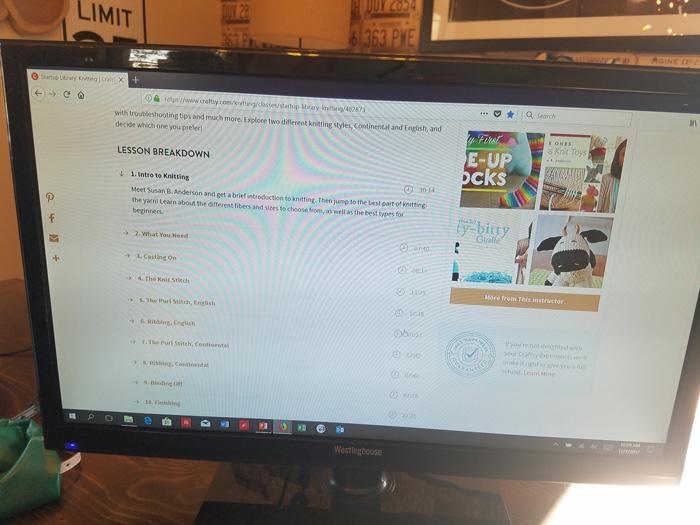 The next room I met a lady from Connected Communities who was showing me ways seniors can stay social and learn right from their seat. One site we looked at was Craftsy.com where you can learn to sew, knit, cook, and create art. Some of the classes are free and some have a minimal charge and you can learn it all on your own pace. Another site was Do Yoga With Me that has free yoga classes and teaches you the poses at your own pace. For those who want to stay connected socially they can check out what is going on in Senior Forums and ask questions about retirement to vacation ideas.
Walking into the next room I met the people from the Virtual Reality company, Rendever. Rendever is VR for seniors that helps them relive, reconnect, and re-inspire themselves. As with many virtual reality headsets, one can look at places they have been in the past or places they wish they could have gone in real life, but with technology they can now visit from home. Besides being fun, this Virtual Reality technology opens them up to more socialization and can help seniors not feel as isolated.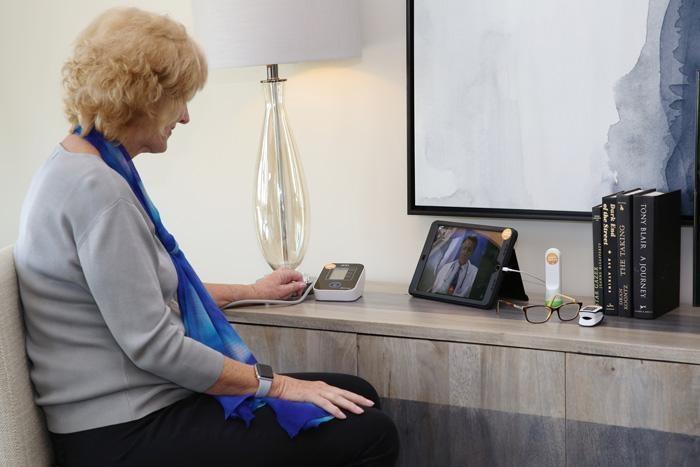 The next service I saw was Trapollo, a leader in telehealth and connected medicine. I am one that dreads going to the doctor but I do it because I know I need to. The convenience of telehealth though is phenomenal since you can talk to your doctor from home. This allows for less anxiety and stress ... two things that can lead to higher blood pressure and agrivate existing conditions. Trapollo is software that your doctor can have that allows them to monitor all your vitals. If your scores seem worrisome or you want to talk with your doctor, you can connect from home and discuss what your options are.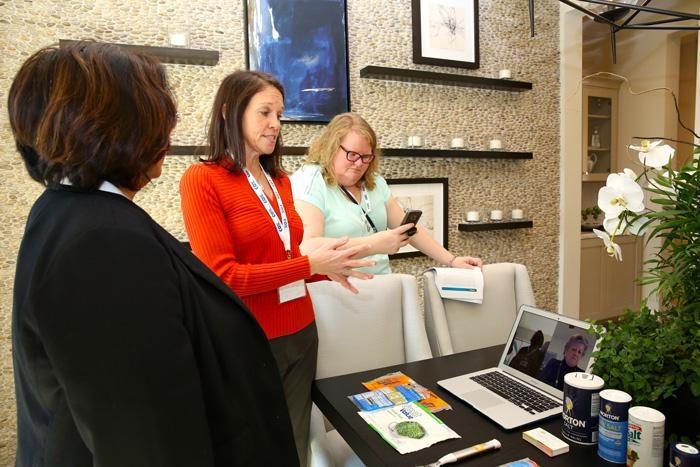 Staying with the health theme, nutrition is something we all think about and even important as we get older. Nutrition Authority allows you to connect with a nutritionist and to talk online through a video call. Prices vary with different services, but one of the coolest things you can do is have a nutritionist connect with you virtually at the grocery store and help you make good food choices. At home too, you could show them your cabinets and they could help you get rid of items that are not in your diet or switch to better choices.
Another great online tool for therapy is called Breg Flex . Currently, if you have a knee replacement and your doctor thinks you would be a good candidate for therapy at home you could be prescribed a Breg Flex. With a simple Bluetooth sensor attached to your leg you can have therapy at home with the doctor monitoring your real time data accuretly monitoring patients range of motion, compliance with protocol and pain levels. You doctor and therapist can change your protocol easily and all you have to do is log onto the interactive patient app to see what exercises you need to do.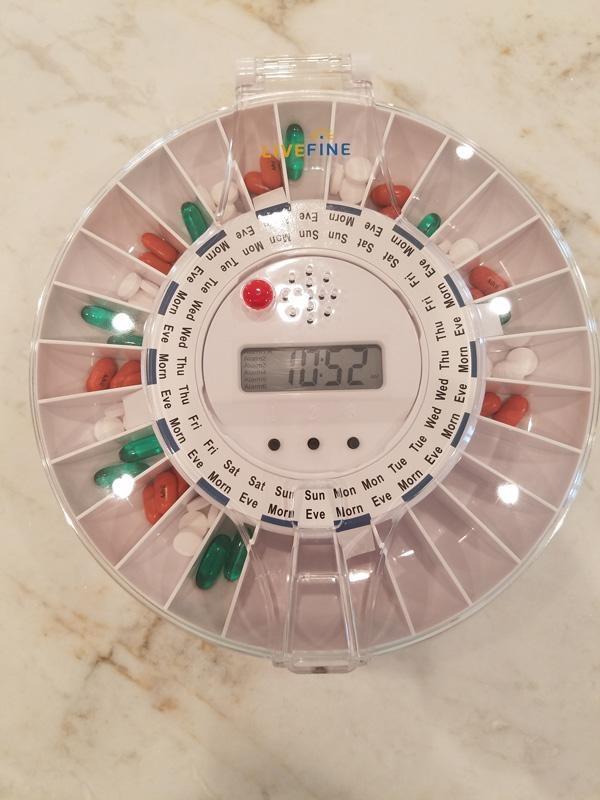 If you really want to be there for your aging parent but can not be all the time there is a simple solution called Simple C. Simple C can help you to help your love one stay independent longer. You can put pictures into the application with names to help your loved one remember people. You can also set timers for medications and much more. Besides connecting with the family you can have your doctor connect as well. It is the perfect virtual companion to anyone who needs some cognitive care.
The Cox smart house also highlighted some resources to help caregivers. Most of us will soon (or already) be in a role where they are helping our parents make the trasition to a different lifestyle and these experts can be a great help in that process. A wonderful website to check out for more products and services that can help you as a caregiver is Safety Mom. Her tagline is "Helping families stay happy, safe, and sane!" The head of safety mom, Alison Jacobson is consistently updating her website with new ideas everyday. You can also check out Dr. Ken Druck who leads the way in helping those grow older courageously. His new book Courageous Aging: Your Best Years Ever Re-imagined is a top Amazon seller.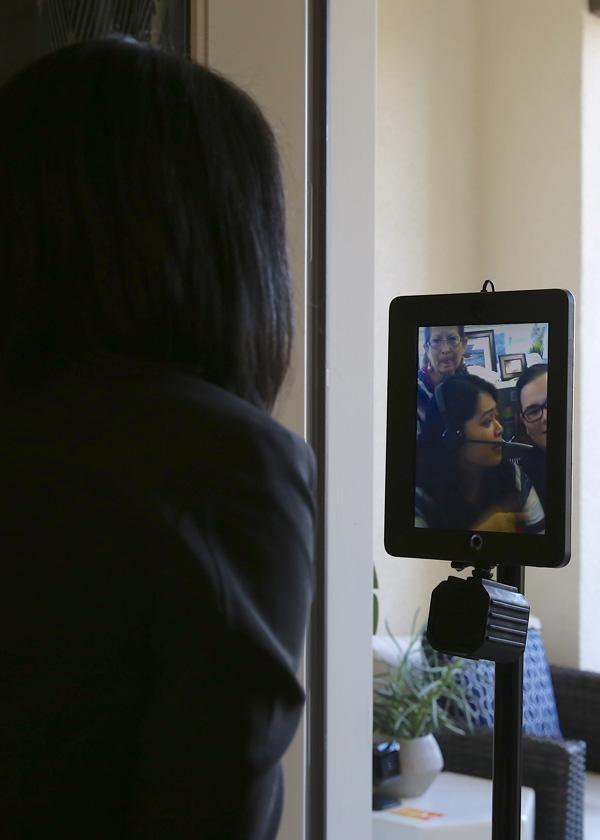 And of course there were robots too! The Double Robotics Telepresence robot allows you to move around the house even if you aren't there. For instance, simply being able to check on a door or look in the back yard when you aren't able to get out of bed.
There are so many new products coming out everyday to help improve our lives that it is seriously crazy in a good way! Amazon has many products to help all of us and our aging family members. One product that is near to my heart is the Amazon Kindle E-Reader. My grandmother loves hers since she can have access to millions of books with just a click and the screen is easy to read. For instance, for those like her who have vision impairments the font size can be increased easily or just have it read to you. Another example from Amazon is the Amazon Echo. This smart speaker can answer almost anything you ask it and you can also use it to play music, shop for you, find out the weather, and even have it call 911 for you. There's even humorous things you can have it say and do to put a smile on your face.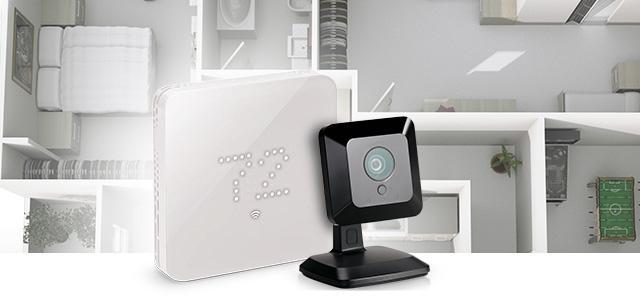 Lastly, but certainly not least are the offerings from Cox Communications itself. While cable companies in general get a bad rap, Cox is working hard to change that perception and make life easier for everyone (including our parents). Cox Homelife allows residents to unlock their home's full potential through a suite of smart devices ranging from cameras and door locks to lights and thermostats - all managed by one service so it is easy to use.
Cox Homelife is available along side the services you are more familiar with, including Contour from Cox and Gigablast which is able to support all of these smart home devices with a high-speed, reliable internet connection. Contour allows you to watch live TV, DVR, On Demand, and Netflix all using one remote. The best thing about this remote is that it has a voice option. You no longer have to search through channels to find what you are looking for you can tell the TV to turn to any channel you want and it will do it. This is great for those getting older that can not see the buttons on the remote as well or get confused by the buttons. Cox can also send you your bill in larger print and even braille if you would like all you have to do is call them.
There was so many amazing products at Cox Smart Home I could go on for hours. Thanks again to Cox Communications for inviting me out to see all the ways technology can help anyone but specifically seniors and helping them through connected independence.