We've taken a look at some cool jobs this year - from Alligator Wrestlers to Truck Drivers - but I think at some point all of us have dreamed of being paid to play arcade games. Well, ... that's exactly what Zach Feary does at Stern Pinball in Chicago. He's featured in the latest episode of the "1 in one hundred million" web series presented by Kronos.
Zach Feary is a 27-year old game tester at Stern Pinball, located in Chicago. As someone who similarly had a job as a game tester I can tell you that while it sounds glamorous this is still a job. After all, while playing the games it isn't just to have fun but to identify defects and fix them to ensure that customers receive a perfect game.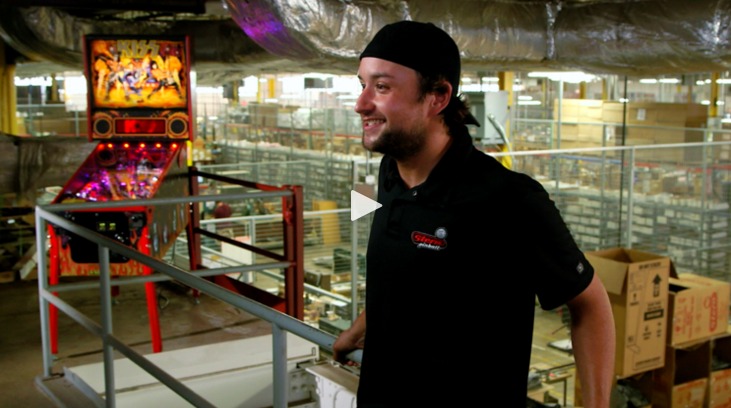 That being said, it's still a fun job and an important one. Stern is pretty much the last pinball manufacturer and so when customers buy a game from them they expect it to be perfect. That's a heavy responsibility when we're talking about shipping 400-500 games per week.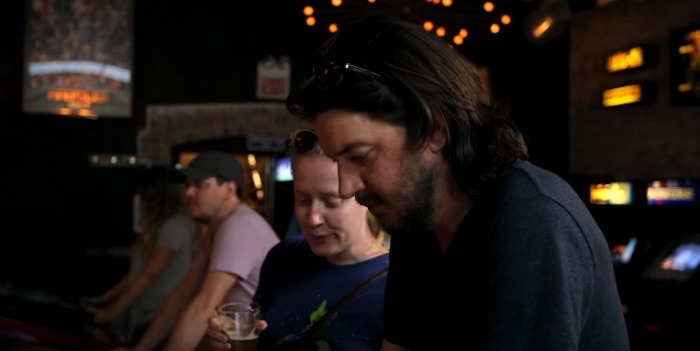 Comradely and competition is important to Zach as well and he and his co-workers compete against each other during work as well as after hours at local arcades.
As someone who absolutely loves the coin-op games market, I can honestly say that he has a job that I'd love to have. He and his team may be the last generation of pinball makers since others including Gotleib, Bally, Midway, and Williams have all faded into history. Luckily Stern is seeing a renaissance right now and they have a newly expanded 110,000 square foot factory that even includes a collection of classic games from the 50's and 60's as well as the latest electronic machines.
With this expansion, it's important that they have a partner like Kronos. Kronos is the leader in workforce management solutions and helps clients manage time and attendance records, worker schedules, absence records, HR and payroll, hiring, and labor analytics solutions.
These back office things aren't always considered when you think about how things get done at your favorite businesses. Similarly, it's important to celebrate those people behind the scenes that are critical to the production of your favorite products. That's what the "1 in one hundred million" web series is all about so I encourage you to view this latest episode #13, but also check out other episodes and see what you can learn!