When you're at the Chicago Auto Show there are plenty of distractions to catch your eye, but we're suckers for a sweet convertible. At the show, Jaguar held the North American reveal of their new 2021 Jaguar F-TYPE.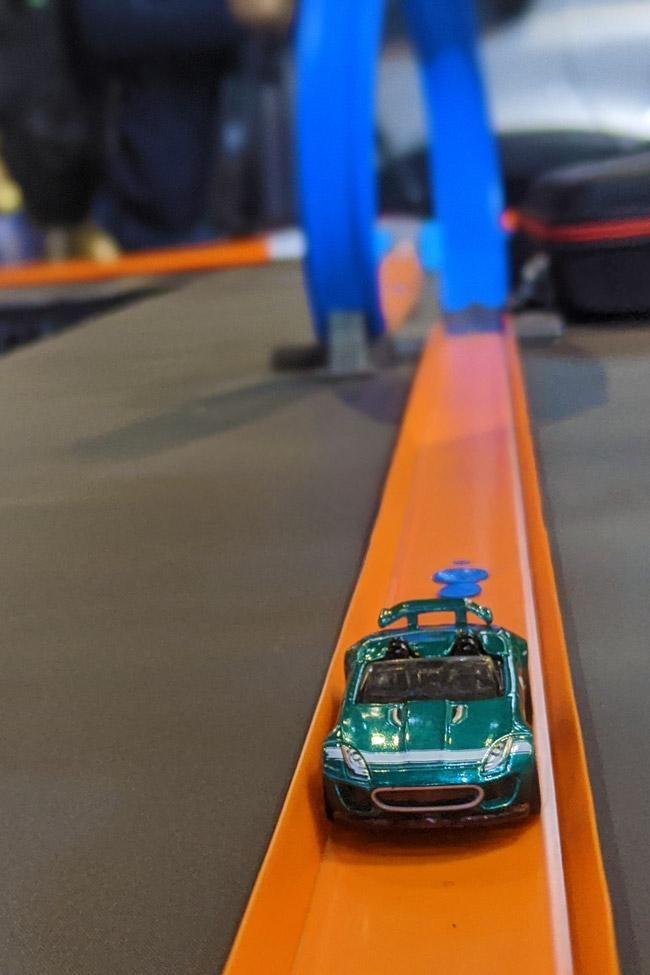 They "looped it up" by announcing a partnership with Mattel's iconic Hot Wheels line to roll out a new engineering scholarship for North America.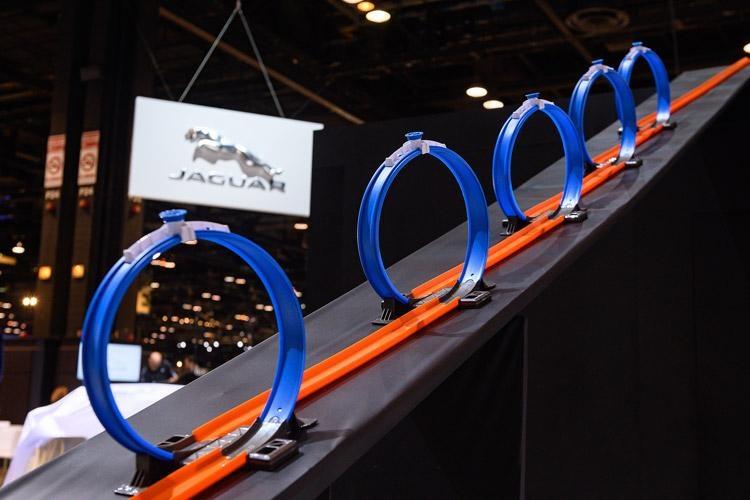 The Jaguar & Hot Wheels Ultimate Track Challenge was set in motion to capture a Guinness World Records title for the most loops-the-loops on a Hot Wheels track – and they established the current record. The scholarship program is a cool idea for college and university engineering students as they will partner with a local Jaguar dealer to design and build a complex, record-setting Hot Wheels track meeting both Hot Wheels and Guinness World Records requirements. The winning school will receive a $50,000 donation to the college's scholarship fund.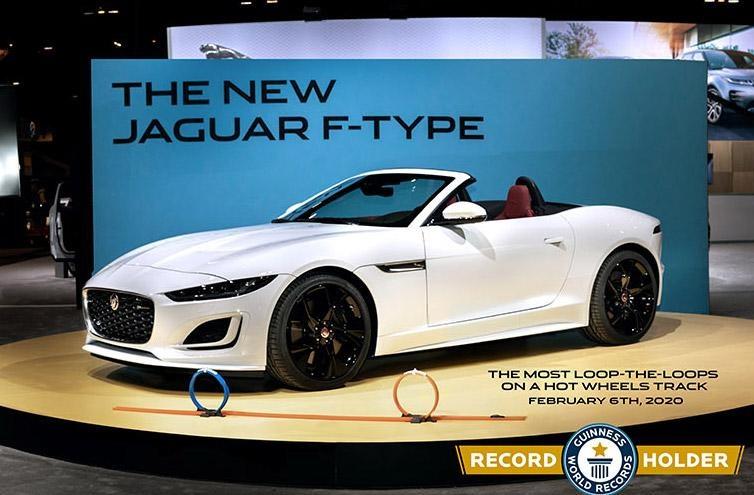 "For many car enthusiasts, a Hot Wheels car was their first automotive experience. Oftentimes it was an exotic sports car, like the F-TYPE, which is why we are thrilled to be revealing the vehicle in North America with this Hot Wheels partnership" said Stuart Schorr, Vice President Communications, Jaguar Land Rover. "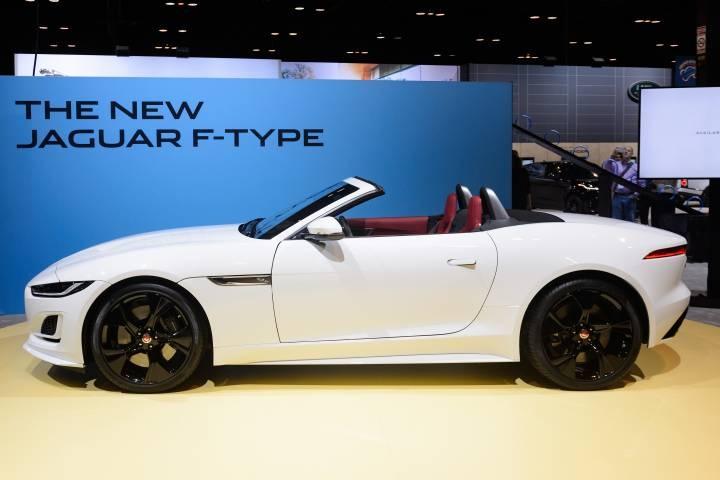 The 2021 Jaguar F-TYPE
The new Jaguar F-Type is more: more flowing styling, more tech, more power (R model), and more handling prowess.
Walk around the car and you'll note a new, flowing clamshell hood, slim LED headlights and a larger grille, new bumpers front and rear, and slim LED taillights. Revised 10-spoke wheels, and fat rubber (10mm wider), give F-TYPE a lower, track-ready look.
Engine choices are carryovers: a 296 hp turbocharged 2.0-liter 4-cylinder, 380 hp supercharged 3.0-liter V6, and a supercharged 5.0-liter V8 with a 25 hp jump to 575 hp. Regardless of engine choice all are mated to eight-speed Quickshift transmissions featuring full manual control via a SportShift gear selector or steering wheel paddles. Can't wait to drive this!
The performance "R" versions receive updated chassis with new dampers, springs, anti-roll bars and rear knuckles.
Slip inside, and a huge 12.3-inch reconfigurable HD digital instrument bank with Jaguar's InControl Touch Pro infotainment system, and a few trim updates greet you in the cockpit.
One of the best parts of this car is the fantastic exhaust roar, but if the neighbors protest too much you can mute the roar on "R" models with a Quiet Start Mode option.
Jaguar did release F-Type pricing, and it starts at $61,6003 in the U.S., and will be available as a Coupe or Convertible.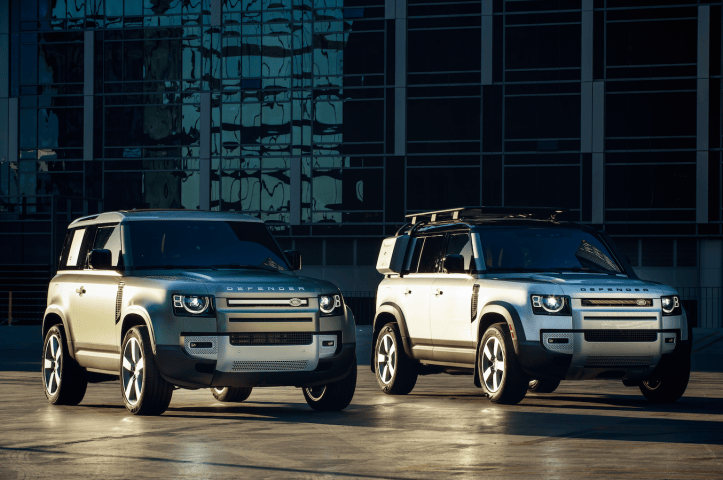 Defending the Brand
Another part of the Jaguar display ensemble was Land Rover's iconic, just introduced, 2020 Defender SUV. If you're unaware, Jaguar/Land Rover are both owned by parent company Tata Motors. So, much like the long–awaited Ford Bronco, the new Defender is a highly anticipated vehicle available in 3-door and 5-door versions.
Highlights include six trim levels: base, S, SE, HSE, First Edition and X. Two configurations: two door and four-door versions. The Defender 90 is available with a 296 hp 2.0 L-liter gas engine or a 3.0 L-liter hybrid engine, with output up to 395 hp, depending on engine type. All 2020 Defenders come with all wheel drive. Available transmission: 8-speed shiftable automatic
A base two-door 90 model starts at $49,900 and can climb to $80,900 for loaded four-door P400. Can't wait to drive this new off-roader.