There aren't many more iconic vehicles out there than the iconic Jeep Wrangler ... and while that is absolutely my favorite for off-road driving, the Jeep brand has done an impressive job of expanding on that. Jeep invited us up to Malibu to experience pretty much their entire stable, from the fast and shockingly nimble Trackhawk to the rock crawling beast known as the Rubicon and everything in between.
Despite the fact that most people who buy a Jeep will probably never have the tires touch dirt, Jeep - as a brand does a great job at retaining it's off-road heritage across all models. This is especially true for the Cherokee and Compass - vehicles which are clearly competing against non-rugged alternative. However, despite this, they still offer "Trail Hawk" versions if you want that trail-rated Jeepness alongside on-road comfort.
Sales numbers show that Jeep is doing something right here since (as of May 2018) sales numbers were up more than 22% year over year with big gains in Cherokee and Compass models.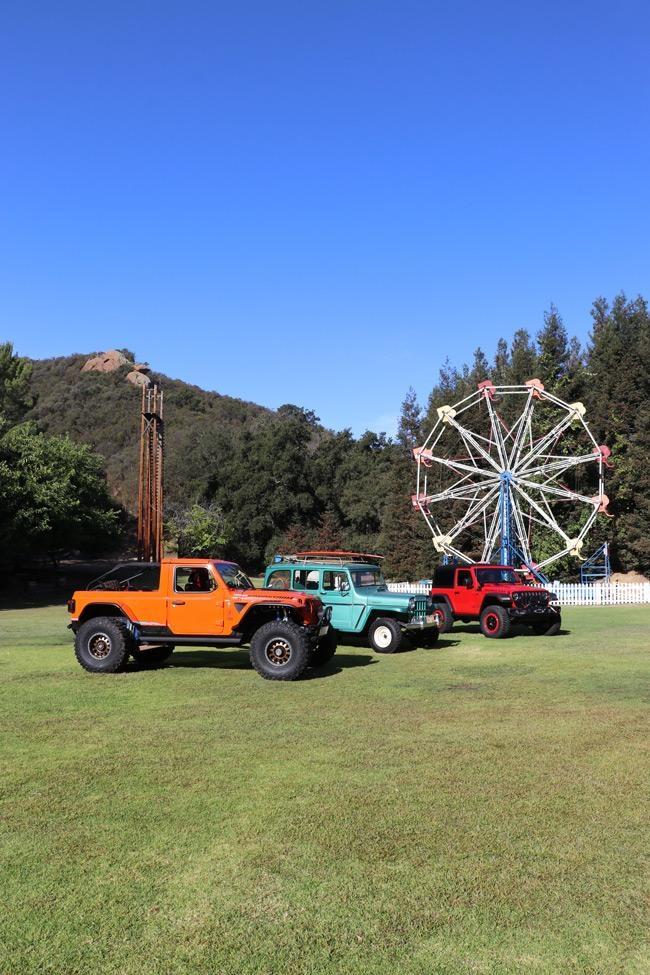 I think part of this is due to the fact that no matter what model you buy ... you are buying into a lifestyle. While clearly the Wrangler is the icon ... even the street-tuned alternatives still have that Jeep DNA.
Jeep Wranglers are one of the most popular vehicles on the market, and for good reason. They're tough, versatile, and stylish. But like any other vehicle, they require some basic maintenance in order to keep them running smoothly. One of the most important things you can do for your Jeep Wrangler is to invest in a good cover. A Jeep Wrangler cover helps to protect your vehicle from weather damage, UV rays, and debris.
It's an essential piece of equipment for anyone who wants to keep their Jeep Wrangler in tip-top shape. In addition to a cover, there are a few other basic maintenance items you'll need to keep your Jeep Wrangler running smoothly. These include an air filter, oil filter, and spark plugs. With a little care and attention, your Jeep Wrangler will be sure to provide you with years of trouble-free driving.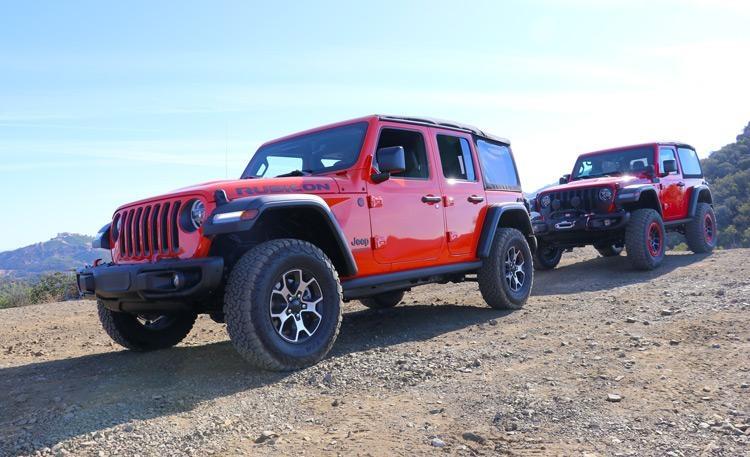 What I hadn't fully understood before though with regards to the Wrangler was that they've carefully split the two versions. I've been offered the "Sahara" several times for media loans and while it performed as you'd expect ... there were always things I wished it did better. Namely the tires weren't what I'd want for more serious trails. Instead of this being an omission though, the team at Jeep has actually forked the brand to cater to two different audiences.
While Sahara caters to people who want to buy into the Jeep lifestyle - but will be mostly driving on the road, Rubicon caters to the buyer looking for the ultimate off-road machine. This manifests itself through not just the decal on the hood but improved tires, suspension, and even electronics. I'm hoping to take the Rubicon out on a trail soon so I can share more of my thoughts, but on our brief drive around the course it was clear it's significantly more than "just a trim level".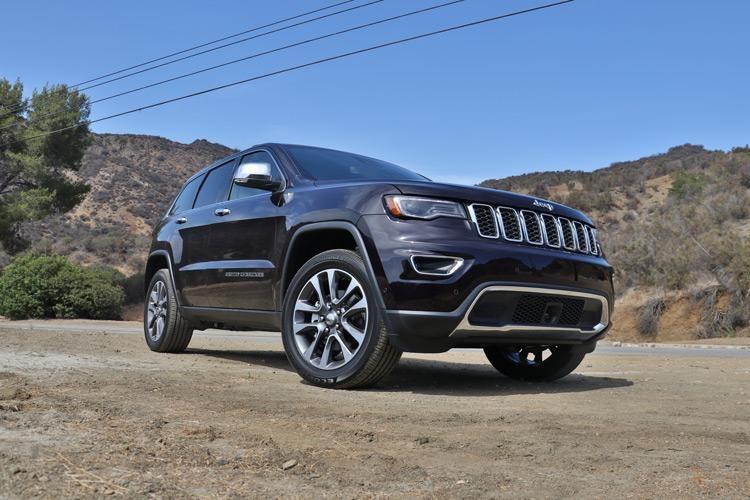 At the other end of the spectrum is the Jeep Grand Cherokee. This model is clearly targeting the luxury consumer looking for something posh, loaded with features and plenty of space. Despite this being mostly an on-road vehicle, we've had a blast with the more rugged trims previously.
This time was different though. I was given a Jeep Grand Cherokee Ltd to drive up to Malibu from San Diego. Despite this being a challenging drive with stop and go traffic for hours, the car handled it like a champ. What I didn't expect though was how well it handled high speeds around tight turns on canyon roads north of Los Angeles.
While this is clearly not a sports car it did more than handle its own so don't discount it as "just a mommy wagon!"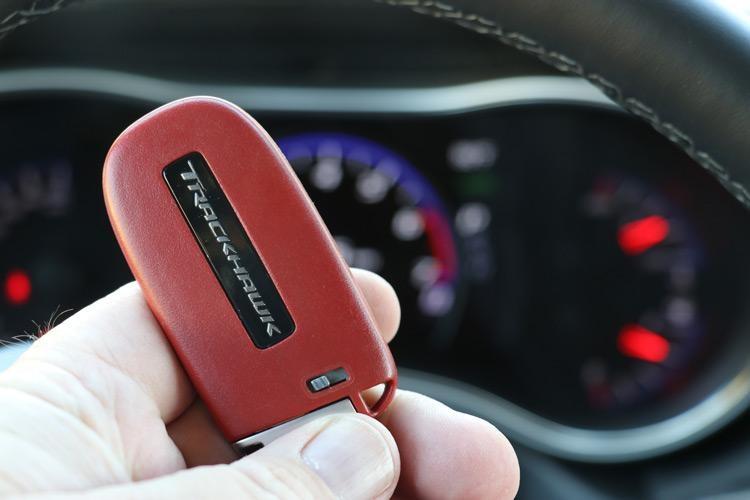 As the crowning moment for the trip though, the folks at FCA handed me the fabled "Red Key". While most cars simply have one key, some vehicles are so powerful that you don't dare let just anyone have full access to it.
That's why a select group of cars have the "Red Key" - Dodge Charger and Challenger Hellcat at now the Trackhawk ... a sport-tuned Grand Cherokee with a 707hp Hellcat engine beneath the hood. With 645 lbft of torque and a 11.6 quarter-mile time this is an absurdly awesome vehicle that just goes to show what you can do if you design cars based around a lifestyle and not just to cater to graphs and predictions coming from focus groups. Unfortunately due to the short nature of this event I didn't get much time to spend driving it.
However, in the few moments I did spend behind the wheel my impression went from "cool, it's got a big engine but this is dumb on an SUV". To "Holy SHIT this is awesome!" The folks at Jeep didn't just create a muscle car like their brothers at Dodge did. This Jeep is shockingly nimble and sporty too.
I look forward to spending more time with this one later this year as well.
Overall, what's impressive to me is how "Jeep" isn't just one vehicle anymore. It's a full family with price points ranging from the budget-friendly Renegade to the luxury level Grand Cherokee and in a few weeks we're going to see even the Scrambler ... a Jeep pickup truck.
It's certainly an exciting time to be part of the Jeep family!