In the old days (not even 10 years ago!) it was simple, grab a pair of earbuds and you were set for listening to music. Today though, the options are limitless and major brands have dominated the market with audio products that are good, but frankly look and sound as if they were churned out of a corporate machine - rather than expressing the individual style of the wearer. That's where V-Moda comes in - and was designed by Val Kolton, a Chicago DJ who was inspired by the unique vibe found in Ibiza and the haute couture he found in LA.
Today, V-Moda products are designed to match both the discriminating style of the fashionista as well as the audiophile. Instead plastic parts, these headphones use industrial strength metal.
So, how does it net out? For me, I have always been a fan of over-ear headphones vs ear buds. They simply feel more comfortable and give better sound than other styles - BUT - they don't look cool (except in that "my headphones are bigger than yours" sort of way). However, what they lacked besides style was convenience and quality.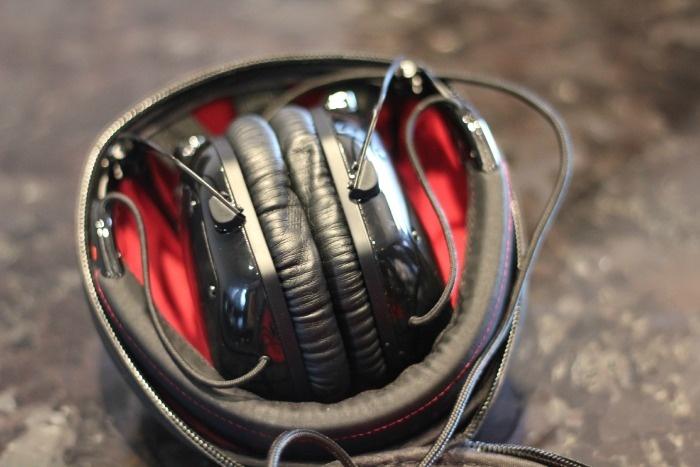 What I found with these V-Moda Crossfade M-100s was an almost perfect blend of five areas that are critical for the perfect headset: Fashion, Audio Quality, Build Quality, Convenience, and Comfort.
Fashion:
This is somewhat subjective but I don't believe the fashion means showing labels and buying a specific brand. Instead, I think fashion should make a statement by displaying your confidence that you are wearing something beautiful (handsome?) that is simply the best out there. After All, would you drive a Yaris if it had a Rolls Royce logo? (I know some of you would but then these are not your headphones).
Instead, I look for things like the industrial design, the use of metal and color highlights. The fact that the cables have a woven fabric around them, the fact that the case has a carabiner clip to wear it on your backpack, and even the ability to customize the look with engravable metal plates over the ear cups all contribute to their industry leading look.
Audio Quality:
Audio quality is where these headphones really shine - with a 50mm Dual-Diaphragm Driver and Analog Noise Isolation to keep unwanted sounds out it allows you to hear what you want to hear. It's difficult to really say more than this because honestly there are so many variables that go into a true sound test that I am not capable of executing. The general design theory is to provide natural sound and eliminate many of the tricks that other headphones use such as artificial processing or active noise canceling.
What I can say though is that they are way better than the studio monitor headphones I previously used at home - but provide all sorts of other benefits (see below).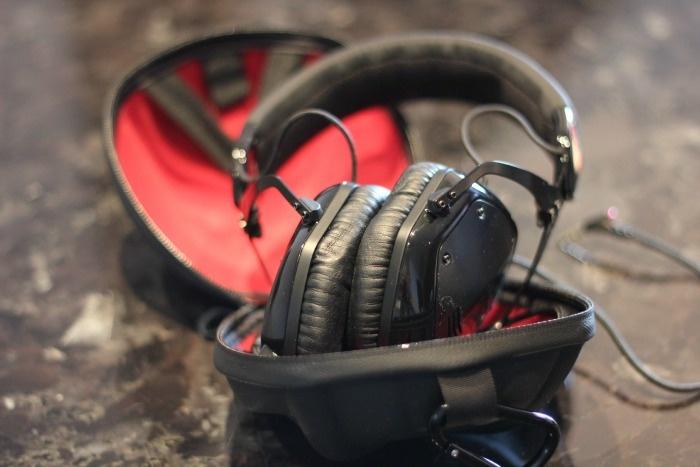 Build Quality:
The first thing you will notice is the case, sorry "exoskeleton" that the headphones come in. I travel a lot and so having a nice case to carry them in is a huge benefit vs them getting crushed in my backpack.
However, that's only the beginning. They also feature a fully steel frame and have been tested beyond "military level quality" - MIL-STD-810G test standards. Cables and plug are tested to bend over 1 million times (100x industry standard), the headband is also designed to bend flat more than 10x.
I didn't test this because frankly I really like these headphones and I can feel the quality just by handling them compared to a previous pair of headphones where the headband snapped from just taking them on and off.
Convenience:
Ok, so this is where these really shine for me because of a few factors that provide the ultimate flexibility of use ...
1) SpeakEasy Mic Cable - not just are these great for listening to music, but they also function as a handsfree device for talking with your friends as well as voice recognition features on most tablets and smart phones.
2) SharePlay Cable - this is the KILLER FEATURE that I have dreamed about for a long time. For years I have been forced to share an ear bud with a friend (or wife) on the plane when we watch a movie. NO LONGER! With the SharePlay, my friend can simply plug their headphones into the cable and listen to the same audio.
3) Optional BoomPro and CoilPro cables - for gaming or Skyping, the BoomPro will provide you with similar capabilities as your gaming headset (but with WAY better quality). Similarly, the CoilPro cable offers an extended cable for musicians and also has 1/4 plug for professional amplifiers.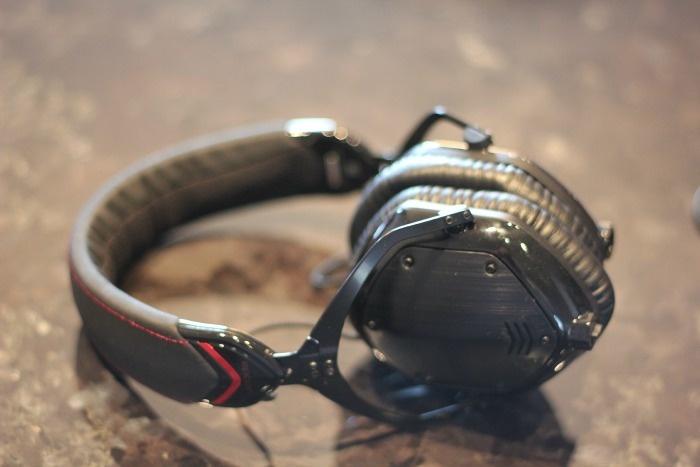 Comfort:
As my final words about these fantastic head phones, I have to say that while they are heavier than my previous pair (likely due to the use of metal frame and "ear shields", they are extremely comfortable. The ear pads are designed with memory foam padding that forms well around my ears. Also, I have a big head and so many other headphones simply feel awkward since they don't come down all the way to cover my ears completely or feel tight. The V-Moda M-100 headphones didn't exhibit either of these characteristics.
Instead, what I was left with was an incredible listening experience that I was proud to wear around some of the best hotels in the world over the past few weeks while listening to my music and talking with friends.
Conclusion ...
Fashion is irrelevant if it doesn't sound great and if it doesn't look and feel equally as good I'm not going to wear them. Luckily for me, these headphones score full 10s for any category I could possible evaluate them on. Even when you look at "value", these are a winner!
V-Moda Crossfade M-100 can be purchased online for $310. At that price, they aren't cheap - but when you compare them to it's competitors you wonder why they aren't $50-$100 more.