Every man wants to look their best, and many are willing to pay thousands of dollars to achieve that. But disregarding a few simple rules will lead to committing the same the cringe-worthy fashion mistakes many of us are guilty of.
No one is born educated on how to dress well. Many of us learn as we got older, and that absolutely fine. But then there's those who never actually learn, trying way too hard to look good, and always bound to repeat the same fashion mistakes over and over again.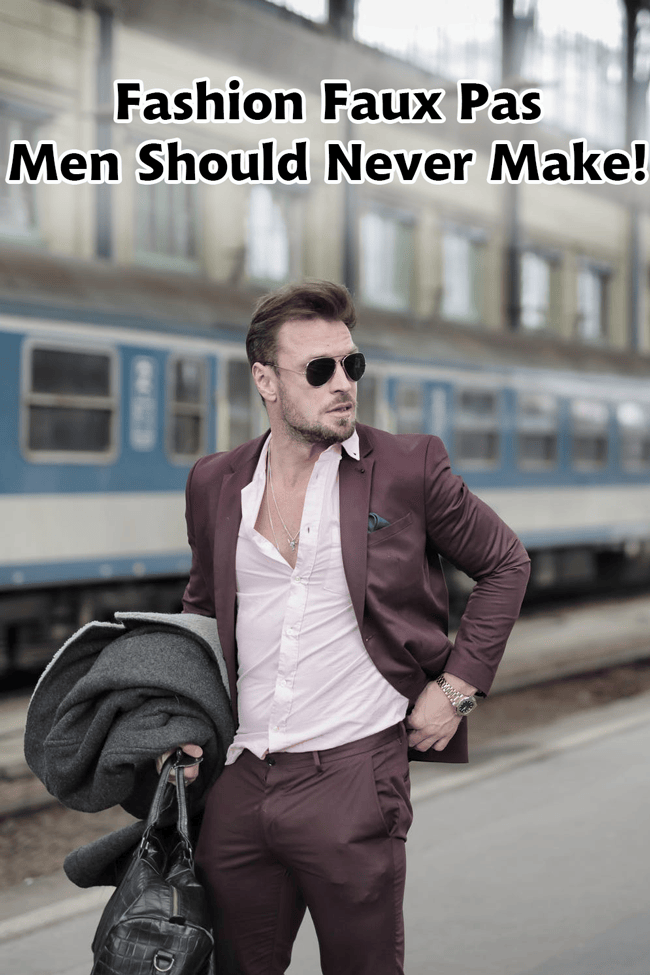 How Much Does It Cost To Look Good?
Lots of men think that in order to look elegant they have to spend lots of money. Emphasizing on quality over quantity may at first feel like a serious investment, in the long run, it will pay itself manyfold.
Everyone has their own opinion on what's a must-have and what not. We believe there are a few basic items that are key to every man's wardrobe.
The shirts
Every man should have at least one plain white and one pitch-black t-shirt. Both are simple yet quite versatile pieces that can be combined in a variety of ways. You can go one step further and buy one or two plain-colored shirts. Fit is important here, if needed have them fixed by a professional tailor.
The pants
No wardrobe could go without a good pair of jeans, preferable unwashed, un-ripped indigo denim jeans. These can be combined with everything from t-shirts to blazers.
The shoes
A good pair or two of sneakers in a color that can be paired with the rest of the wardrobe would be perfect. You need at least a pair of good Derby or Brogue shoes as well.
The accessories
No outfit is fully complete without the right accessory. The more adventurous men might experiment with a brightly-colored bowtie. The bolder contemporary gentlemen could opt for a smartwatch instead of a classic timepiece. They bring a subtle balance between elegance and modernity. The watch along with the belt and the shoes are some of the first things women notice in men, so picking the right one is essential.
The Tailored Suit
Every man needs at least one suit that fits like a glove. Tailored suits are a great option, because they offer a superior quality of the fabric and a proper fit, being made according to your body type. If you're looking to buy a more versatile kind of suit, choose charcoal grey or navy blue, as they can be paired with other colors.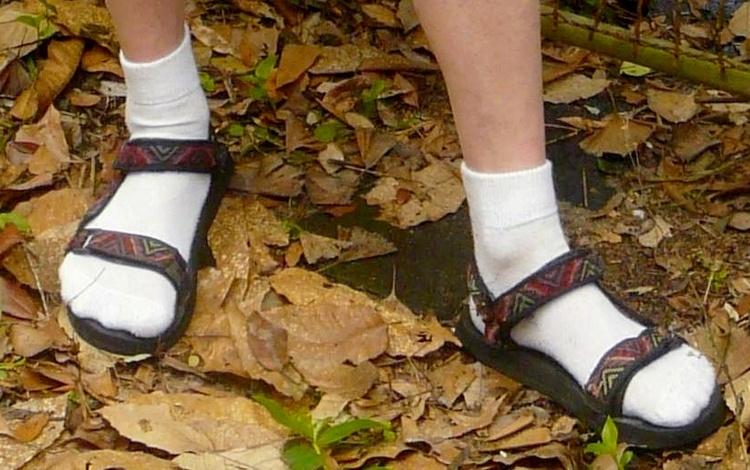 Cringy Fashion Mistakes That Men Should Never Make!
One the road to the perfect look we all stumble once or twice. We've all had wardrobe malfunctions and bad days. But for some those are all year long. So what went wrong?
Socks and sandals
The socks and sandals combo is not even remotely attractive. Just ask any woman. Although we admit that there are some quite expensive sandals out there, what men usually wear are the worn-out ugly sandals of their fathers. And these are a huge turnoff.
Deep V-neck
Certain V-necks could be a great fashion statement. Compared to the classic crew necks t-shirts this one is harder to pull-off by men with less than spectacular physique. Besides no one wants to see your bushy chest.
Untucked dress shirts
An untucked shirt is a great way to achieve this casual suave look that strikes a balance between too casual and more formal. But wearing an untucked shirt under a formal suit spell one thing only: laziness.
Too many accessories
We all love Johnny Depp, a brilliant and eccentric actor who wears all manner of jewelry., lots of them. Somehow he pulls it off. But having too many accessories is distracting, and will not present you in the best light.
Belt with Suspenders
Belts and suspenders serve the same purpose - to hold your pants. A belt should be worn with more casual pants like jeans and chinos, and suspenders can be worn under a blazer or sports jacket.
Popped collars
Once fashionable among soccer fans in Europe because of Manchester United player Eric Cantona who famously wore his soccer jersey with a popped collar, now the style is mostly associated with middle-aged sugar daddies and boys who are trying way too hard to look cool.
How to Avoid Fashion Faux Pas?
Dressing well takes time and certain expertise. But it's not rocket science, and with a bit of effort, every man could look stylish without trying too much or spending thousands of dollars. Know your body type, research what works best for you, and pick up a fashion style.
Over to you now. Tell us which fashion mistake you dislike the most in the comments below.