Regardless of what you are trying to achieve in life, laying the right foundations is important. If you want to always look your best you need to choose the right basics. Here are some tips to help you to do exactly that.
Comfortable underwear that fits properly
Buying good-quality boxer shorts or briefs from somewhere like Jacamo is a good starting point. Even if you do not think anyone is going to see them you need to be wearing underwear that fits well. Nobody looks their best if they are left squirming around because they are uncomfortable. Plus, if your underwear is too tight it will cut into you and create unsightly bulges, which will make it impossible for your clothes to hang well on you.
Semi-formal Trousers
It is also worth having a pair of chinos or something similar you can wear for those situations where jeans are too casual and a suit too formal. Chinos are a particularly good choice. They have a timeless quality, which means that they rarely go completely out of fashion.
A Crisp White Shirt
A white shirt will look good regardless of what you wear it with. If you choose one with a collar you can wear it with a suit or jeans.
Comfortable Logo Tee's
T-shirts are versatile items of clothing and logo tees give you an opportunity to express your personality. They are great for wearing under a shirt in the winter to provide extra warmth. For the summer, they can be worn with shorts, jeans or trousers. You can even quickly turn a comfortable tee into acceptable business casual attire by adding a sport coat or blazer on top.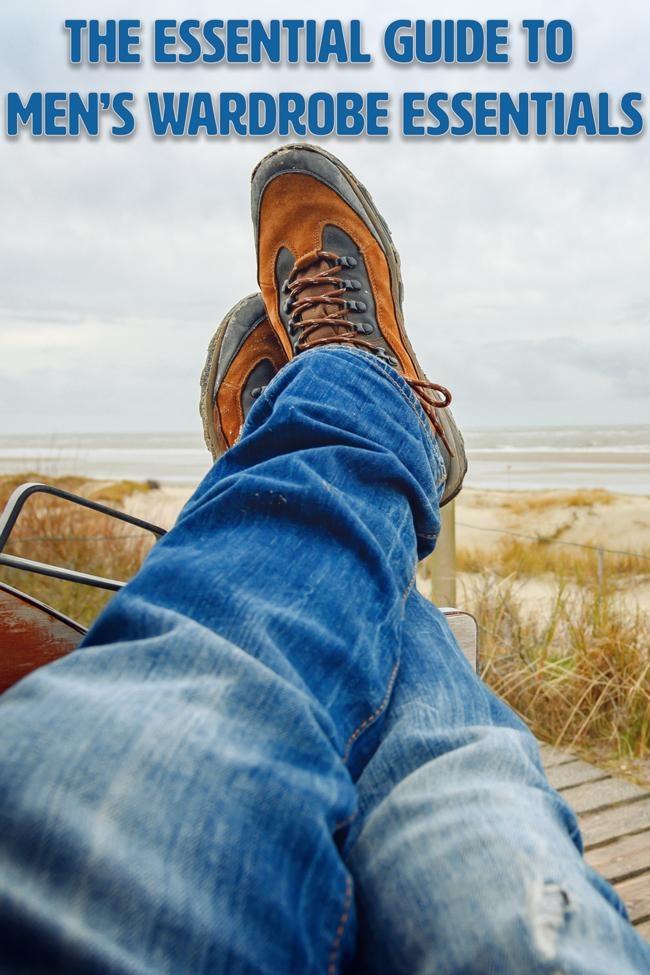 Classic Blue Jeans
Jeans are versatile items of clothing. So, they are something every man should own.
Comfortable Footwear
You also need a choice of quality fashionable footwear. For most men, a pair of trainers, boots, formal and casual shoes are more than enough. If you choose the right type of boot you can potentially wear them with a suit and not have to go to the expense of having to buy a pair of dress shoes.
A Sport Coat or Suit Jacket
Every man should own at least one sport coat or suit jacket. Even though formal wear isn't as popular as it once was, having a basic jacket can spiff up pretty much anything else you might be wearing. From a full suit to . This is the case even if they do not need to wear one for work. It is important to have one to hand for special occasions and, maybe, job interviews. If you can afford a tailored suit, buy one. Failing that you can wear an off the peg suit, that has been adjusted to fit you perfectly.