The kind folks at Faherty sent us a pretty rad pair of shorts to enjoy and review. The All Day Short is just that, a pair of shorts that can truly be worn all day without missing a step in fashion or function.
The clever design allows wearers to enjoy the shorts while in the water, sitting on the beach, running errands, or attending that chic boho party. The shorts feature quick-dry technology that uses a distinct eco-friendly fabric made from recycled plastic bottles. Think board-short that is impeccably fashionable at the beach and away from it. You might call them the Swiss Army knife of shorts.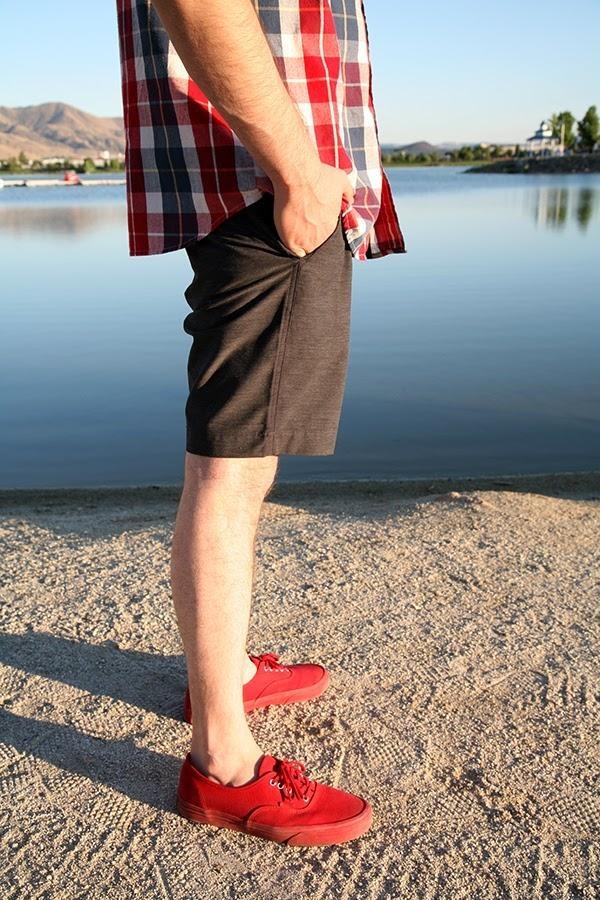 Upon first wearing a pair myself, I immediately was drawn to the tailored fit. Rock climbing keeps my build slim, so it's sometimes difficult to find clothing that compliments my thin frame. Faherty's All Day Short flatters my legs without calling attention to the cut of the clothing.
The new and improved fabric this season also allows for a flexibility difficult to achieve with other shorts. I'm 100% comfortable rock climbing in these exceptionally lightweight and flexible shorts. In addition to the recycled poly fabric, there's just a touch of cotton to give the shorts a soft and comfortable feel.
I really appreciate that the shorts include a drawstring on the inside to ensure proper fit and that the shorts will stay on my body during rigorous water sports like wakeboarding or even tubing.
The many color options will keep you looking fresh with every outfit. Color options include navy, ice, olive, spice, charcoal, and khaki. Looking for maximum versatility, I chose the charcoal. My charcoal All Day Shorts look great matched with red, blue, and white.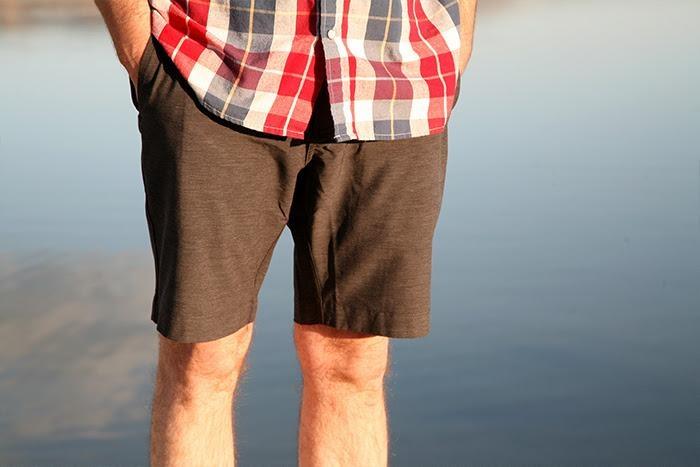 Additional killer features include:
-Specially engineered rubber button guaranteed (for life!) to never fall off.
-Back pocket with hidden zipper enclosure for keys, wallet, and phones.
-A tailored flat-front short with four way stretch (80% recycled poly, 12% cotton, 8% Elastane) & 9" seam.
-Faherty partners with 1% for the Planet, so 1% of all sales benefit SurfRider Foundation and help keep the oceans clean.
-8.5" inseam (just above the knee)
-Side pockets with advanced water draining technology
-Fresh guard odor repellent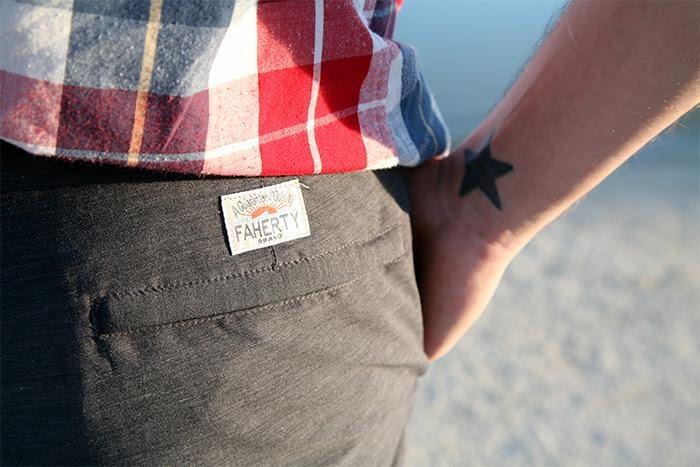 Whether you're the eco-naut, the explorer, the partyer, or Netflix and chiller, these multi-function, fashionable shorts will keep every man doing the things he wants to do without skipping a beat. The shorts can be purchased at Fahertybrand.com for $98. Invest in yourself today.