Bed and Breakfasts can be an excellent alternative to hotels when you want a more intimate experience or a room closer to the action than can be supported by a traditional hotel. That's exactly what Amsterdam's Curry Mansion Inn delivers for its guests in Key West, Florida. The property is only a few steps from the action on Duval Street and a quick walk to Mallory Square to the north. Plus there's a full breakfast each morning and an evening cocktail reception that even features locally distilled spirits!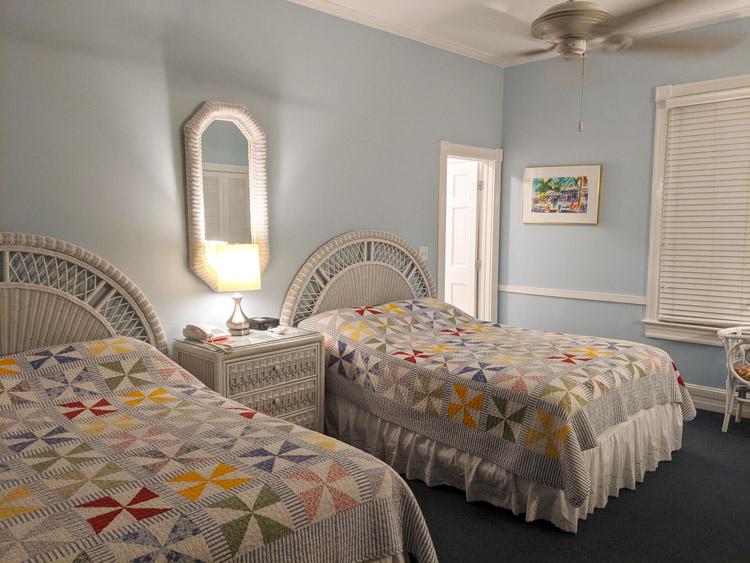 Amsterdam's Curry Mansion Inn has been operating since 1988 by the Curry family but dates back to 1869. Today, the property features two buildings with the main property featured above and another house directly across the street. They hosted us in two different rooms here and while each room is unique, both were very spacious, with full bathrooms and either King or Queen-sized beds. Additionally, while these are historic properties there were ample electrical outlets and good wireless internet.
Also, there is free onsite parking, an amenity that is certainly appreciated.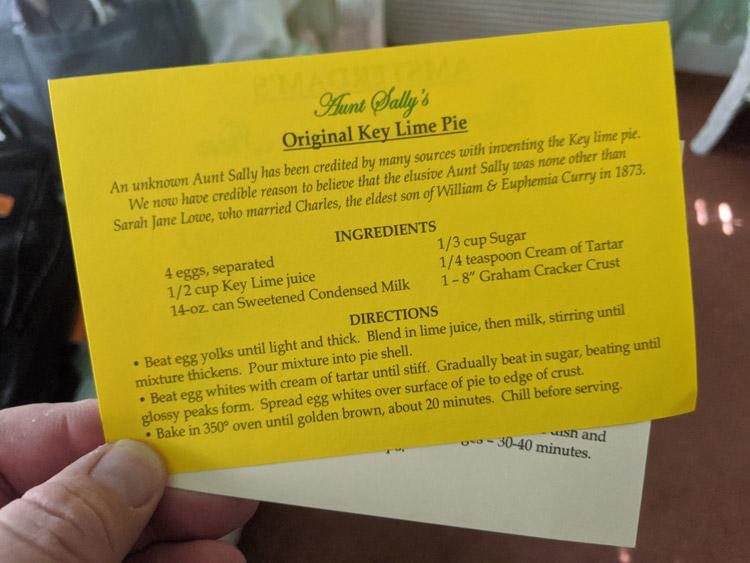 Among the various historic elements of Amsterdam's Curry Mansion Inn, it is said that this is the house where "Aunt Sally" created the original Key West Pie. Unfortunately, we didn't get a chance to try any from this original recipe but I look forward to trying to recreate the recipe sometime soon.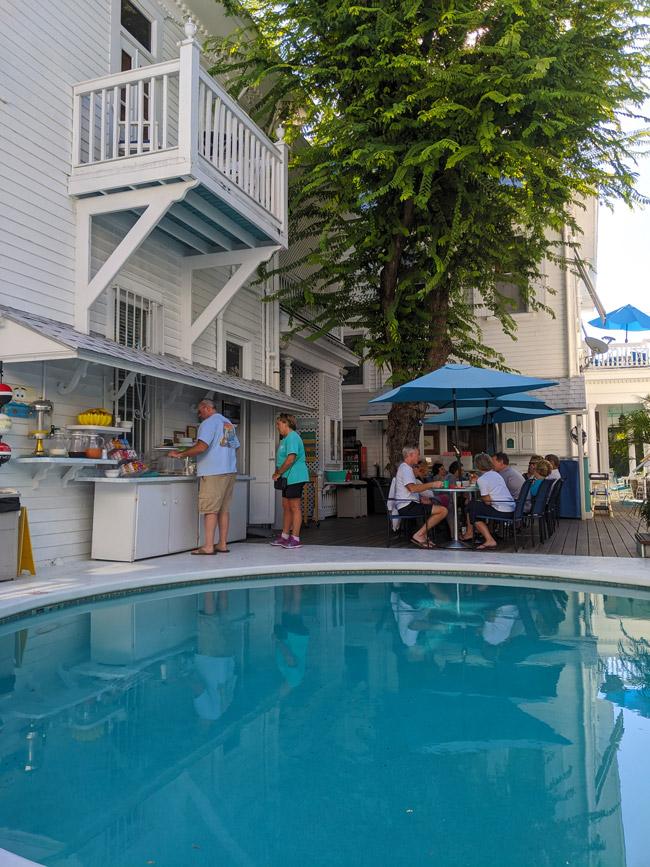 While the location is clearly one of the biggest things I loved about staying here, the breakfasts and social nature of the property were excellent too. In the evenings the property hosts a cocktail hour with appetizers and a well-stocked bar that also featured some local spirits alongside everything you'd need to make your drink of choice. Or if you wanted ice tea or pop ... there's that too!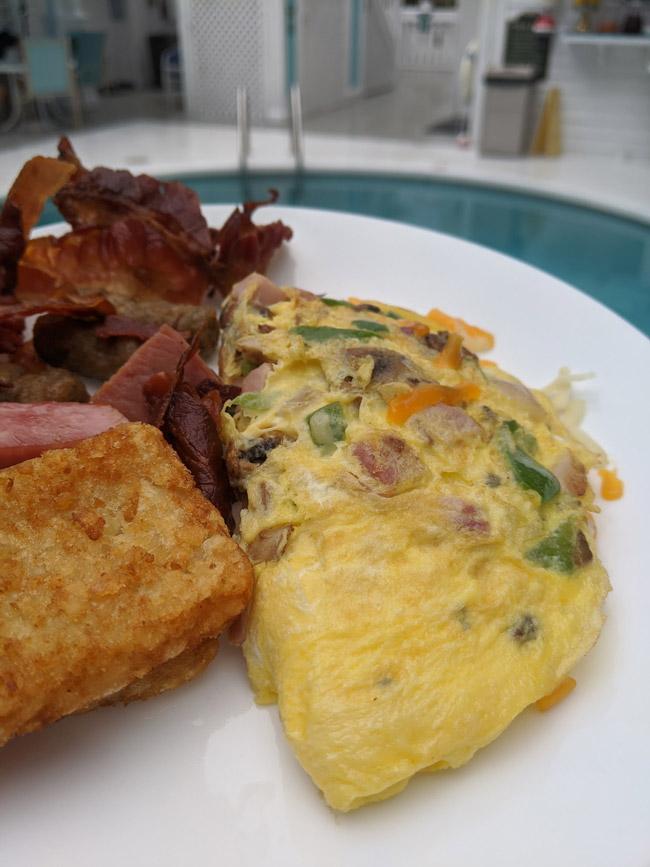 Each morning guests gathered around the tables surrounding the pool area to enjoy made to order omelets, eggs, and other treats.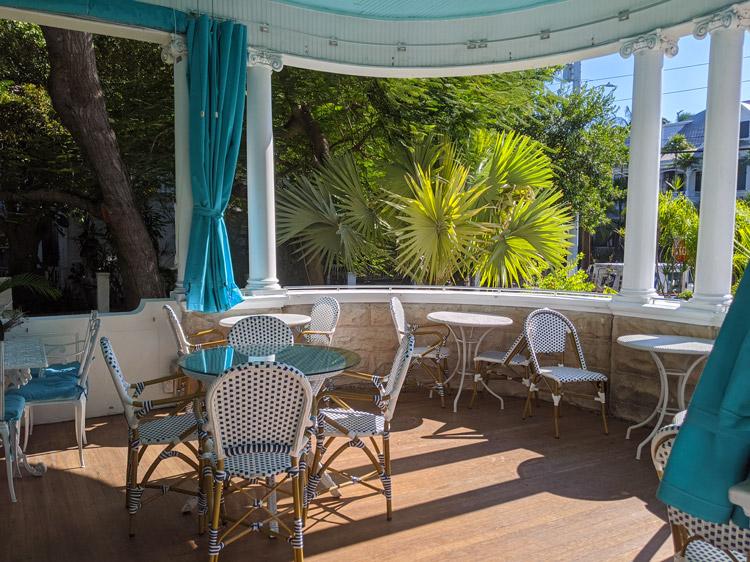 They also have a great front porch area that is perfect for enjoying a beer or glass of wine with friends, reading a book, or just gathering together to plan the day ahead.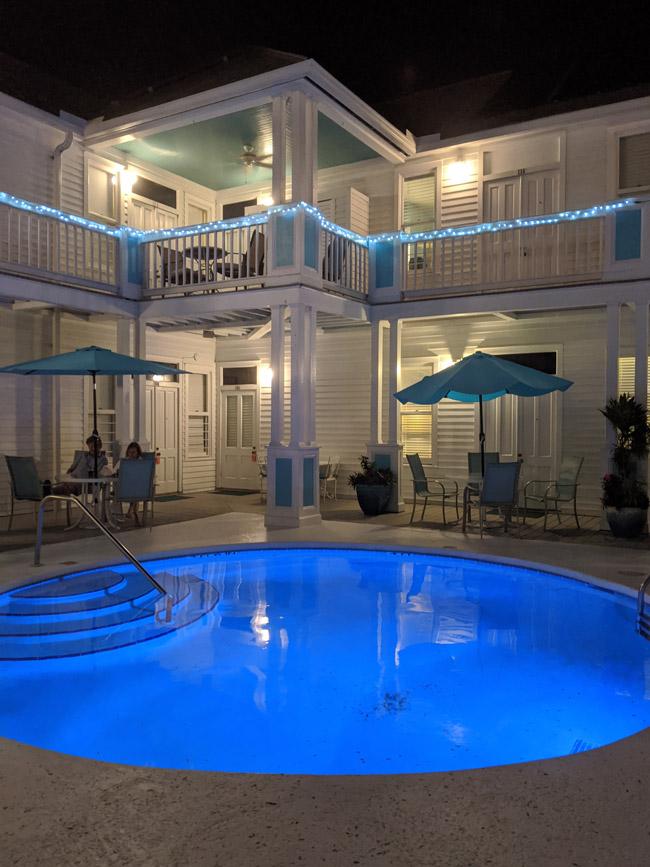 One of the things that I found most remarkable about staying here at Amsterdam's Curry Mansion Inn is that despite how close it is to the action ... it served as a quiet oasis to relax. For instance, after dinner, we could come back and change and then go walking on Duval Street to explore bars and live music but upon returning it somehow felt miles away and peaceful despite all the activity just a block away.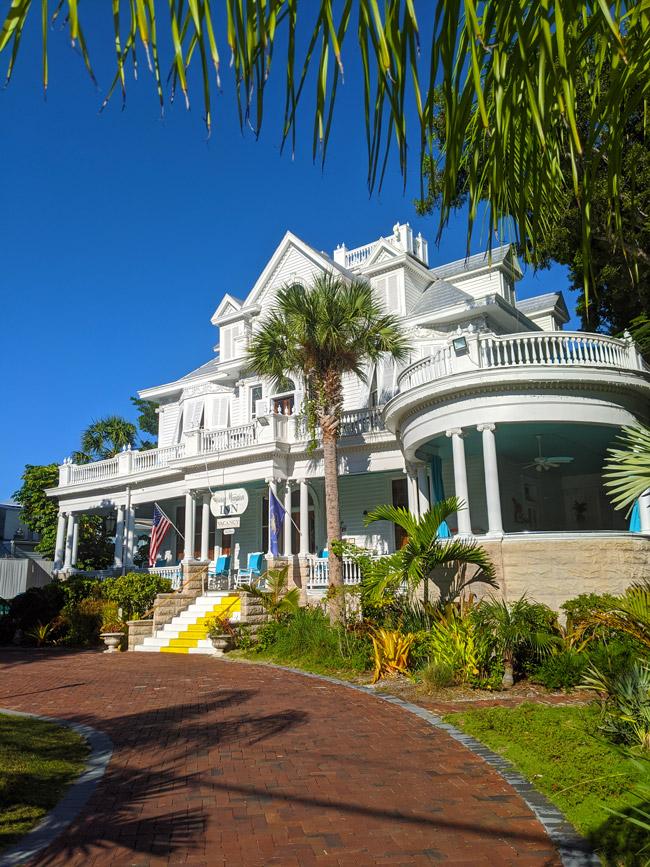 While most people consider bed and breakfast properties the domain of families and romantic getaways, places like Amsterdam's Curry Mansion Inn are perfect for guys weekends too. While the decore is understandably feminine, the location and amenities are perfect for a group of guys looking for an authentic Key West guys weekend experience.