Maison Dupuy is located in New Orleans' French Quarter, just two blocks away from Bourbon Street and walking distance to pretty much any place you might want to visit in the French Quarter.
While it is the newest hotel to be built in the French Quarter (1973), it manages to convey a classic elegance that its much older neighbors do - without some of the weirdness of uneven floors and crooked windows that come from being housed in buildings that are in some cases hundreds of years old.
As you can see from the map, Maison Dupuy ("A" on the map) is only two blocks from Bourbon Street and while it looks like it is far from St Louis Cathedral, we found it to be an easy four-block walk. In fact, since it is relatively central between Frenchman Street and Canal Street, almost everything we wanted to do and visit within the French Quarter was extremely easy to get to.
Also, because it is so close to the edge of the quarter, that meant fewer delays with getting in and out of the hotel when we wanted to explore other parts of town.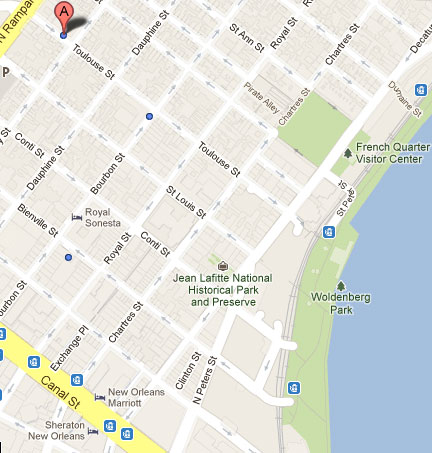 The hotel was created by connecting five townhomes and the hotel fits in perfectly with its neighbors, featuring French doors, long windows, and wrought iron balconies hanging from many rooms in this five story building.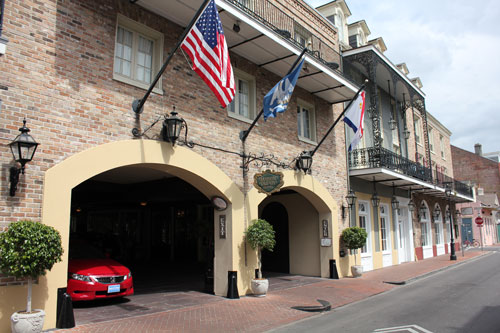 Additionally, like many New Orleans buildings, it features a hidden courtyard where guests can sit and enjoy a cup of coffee by the fountain or take a dip in the pool.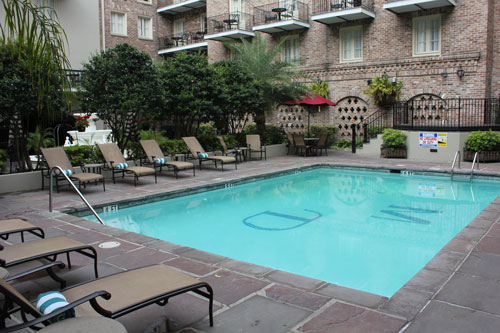 The room we stayed in was very nice, with plenty of room, a big flat screen TV, a comfortable, bed and a nice view of the courtyard. Additionally, the room features complimentary wired and wireless Internet, so that was also a very nice feature.
Compared to other rooms in French Quarter hotels, this room was also quite spacious.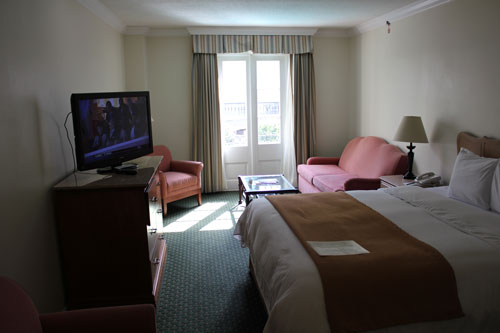 If only we had a balcony and a diving board!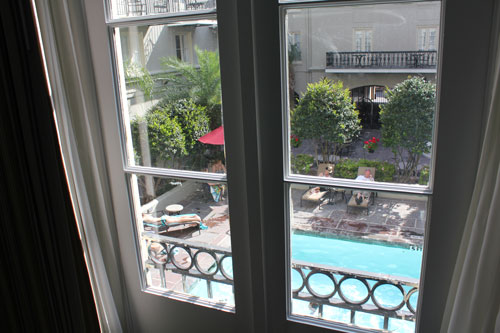 In addition to the rooms, Maison Dupuy also features a casual restaurant Bistreaux where you can grab a bite to eat with items ranging from Truffle Mac & Cheese and Cajun Popcorn, a burger, or Cajun specialties like Red Beans and Rice. Bistreaux also features a full bar.
With room prices typically hovering just below $200 per night and valet parking (with in and out privileges) of $32 for cars and $42 for SUVs and trucks, Maison Dupuy is a great option if you are looking for something super close to all the action on Bourbon Street - but also close enough to walk to the jazz clubs on Frenchman Street. Plus it is still only 5 blocks from the world-famous Cafe Du Monde.