Here we bring you a cruise ship guide to the best getaways for the perfect Cruise Mancation. The first ship we will focus on in this series is the NCL Norwegian Epic.
The Norwegian Epic is perfectly equipped to cater for a Mancation and here is why.
Nightlife on the High Seas:
There are some great nightclubs on board the Norwegian Epic. In the evening Spice H2O transforms into an adults-only, sultry, steamy, Ibiza-inspired beach club. The pool floor rises to become a dance floor and there is a giant screen projecting hypnotic visuals under the starry sky, perfect for an open air party when cruising the Caribbean Sea.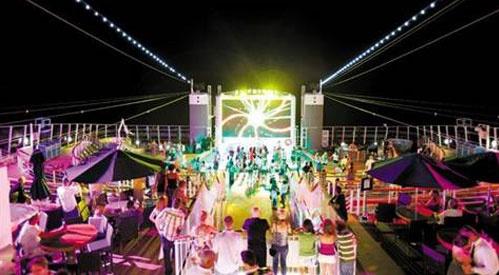 The Bliss Nightclub, which is a high octane, plush nightclub, is another not to be missed. With its multiple plasmas screens, Dance floor and comfortable loungers, it is the perfect place to cap off the evening with a dance and some cocktails. The Epic also boasts the 1st Ice Bar at sea, with the bar, walls, tables and chairs all made from ice. Hopefully you will get some warmth from the fur coats provided, but if that doesn't help, I'm sure the vodka will. The Humidor Cigar Lounge is a fully stocked humidor of premium brand and hand rolled cigars. With its Comfortable seating and extensive drinks menu, it is the perfect setting for those who enjoy a good cigar. There are also 9 other bars on board ensuring you will have a Déjà vu free Mancation.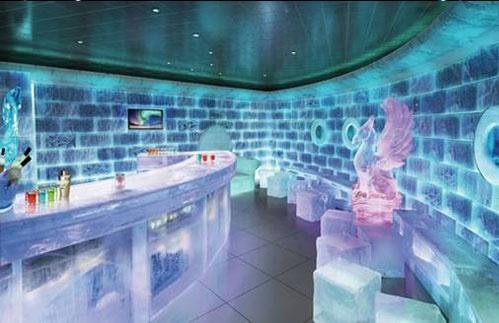 First Class Entertainment
You can also find s sprawling casino for those who are feeling lucky, as well as world renowned acts such as the Blue Man Group who put on nightly shows on the Epic. You can also expect to see some of the most world famous performers throughout history, well their impersonators at least. The Legends in Concert show boast tribute acts of some of the most famous performers, including Elvis Presley, Tina Turner, Madonna and Barry White. Outdoors, the top deck boasts a number of Jacuzzis and Swimming pools all serviced by an outdoor bar area. This is the perfect setting to top up your tan in the Mediterranean or Caribbean sunshine.
Food!

After a long nights partying, there is 24 hour service at the Garden Café as well as a 24 hour pizza delivery service straight to your cabin. There are 15 dining options in total, including a Cagneys Steak House which services traditional America Steaks, and French, Chinese and Italian Restaurants for those wanting some variety. The Epic pretty much has something to satisfy all tastes so you will be well fed on your Mancation.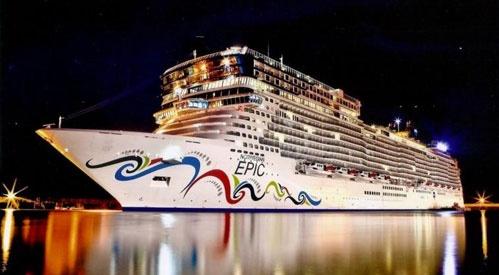 Exciting Destinations
As if the nightlife and entertainment on board this floating island wasn't enough, there are still the amazing ports of call to consider. The Epic generally cruises 2 separate Caribbean itineraries and 1 European itinerary every year. In the summer months she offers Mediterranean cruises from Barcelona, calling at destinations including Palma, Rome and Naples. From September to April it runs alternate weekly cruises to the Eastern and Western Caribbean, Both departing from Miami. The Eastern leg of the Journey Calls at St Maarten, St Thomas and Nassau, with the Western portion taking in Costa Maya, Cozumel and Roatan.
To Summarize, the epic is perfect for a 7 or 14 night mancation. With the exciting destinations and variety of shore excursions added to the sheer number of Bars, Restaurants and Entertainment on the ship, it makes for fun filled cruise for all.