Do you fly often? Sick of grabbing crappy overpriced airport food before jumping back on another flight? Yeah ... me too! Airport lounges have evolved over the years from the old days when you got some complimentary orange juice and maybe a stale cinnamon roll.
A couple weeks ago I was privileged to be invited to visit the new The Centurion Lounge at the Dallas Fort Worth airport and what I found was pretty impressive.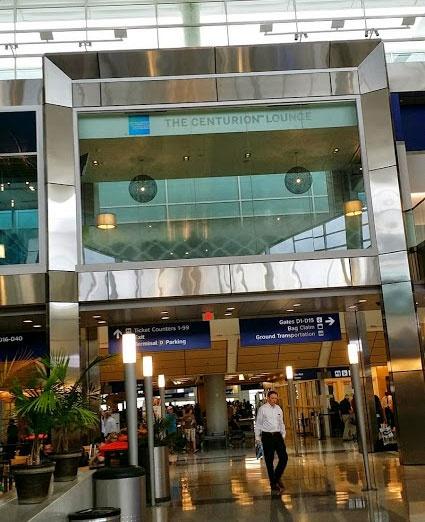 Located on Concourse D, opposite of Gate D17, the lounge is easily accessible from the Skylink train.
The Centurion Lounge is open to all American Express card members for a $50 fee (one-day pass) but for those Platinum or Centurion members, access is complimentary.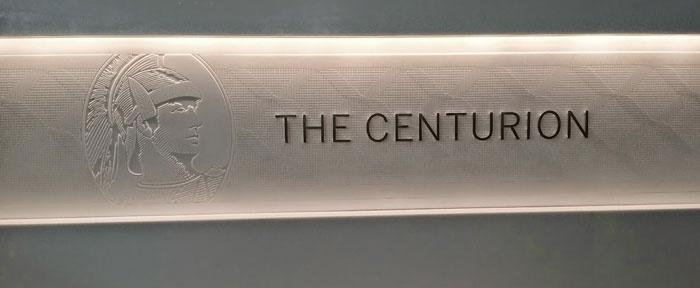 I had heard great things about their bar and the signature cocktails developed by mixologist Jim Meehan who as well as having served at some of the top clubs in the country is also the deputy editor of Food & Wine's annual cocktail guide. As such, it was no surprise to find an exciting and unique cocktail menu, but I didn't realize how wide a menu of other services awaited members in the lounge.
In addition to the bar, buffet, and snacks there is also a concierge able to assist with travel bookings, dinner reservations and entertainment requests as well as a private shower suite - perfect for cleaning up after a long flight before heading home.
Even more remarkable is that there are limited spa services including massages and manicures that are offered on a first-come-first-served basis.
Of course - there are also semi-private workspaces and a family room.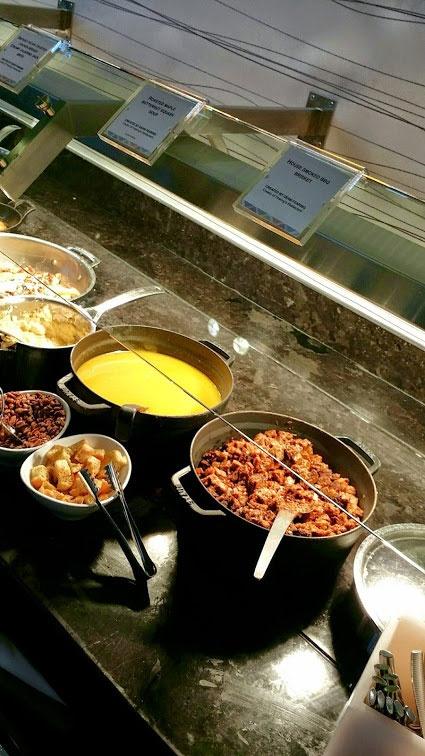 The night I visited I was treated to a Tex-Mex themed buffet complete with smoked BBQ brisket tacos and enchiladas.
The food was good, with brisket that was probably as good as any I would have at a restaurant outside the airport. One gentleman I ran into said he eats here 3-4 times per week and said the food was generally very good.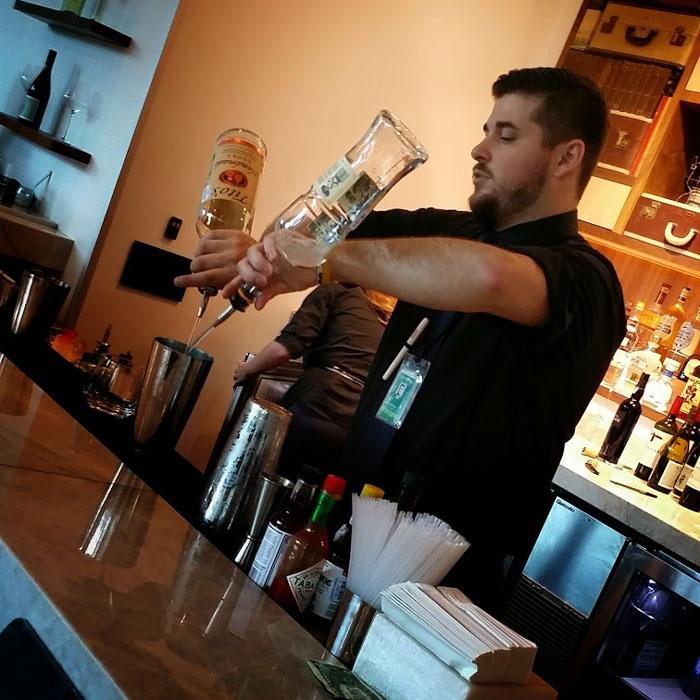 To continue the Texas-themed dinner I ordered a Tex/Mex featuring Tito's Vodka, Cabeza Blanco Tequila, Corn, Honey, Lime, and Jalapeno. It tasted essentially like a spicy jalapeno margarita.
The menu in Dallas was created by Dean Fearing who has been honored as Best Chef: Southeast by the James Beard Foundation and who's restaurant at the Ritz-Carlton, Dallas was named "Restaurant of the Year" by Esquire Magazine and #1 in Hotel Dining in the US by Zagat.
Service was excellent and the waitresses were extremely efficient at helping to make sure guests were taken care of - whether that was a magazine, a fresh drink, or pretty much anything you could ask for.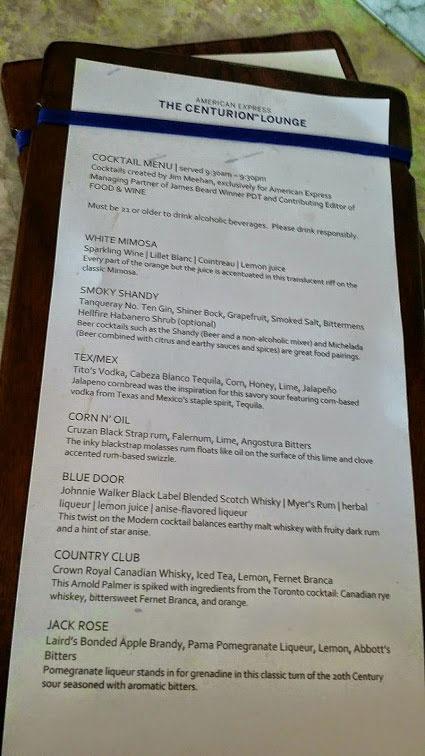 Overall it was a great experience and certainly something that impressed me enough to look forward to checking out the other locations around the country.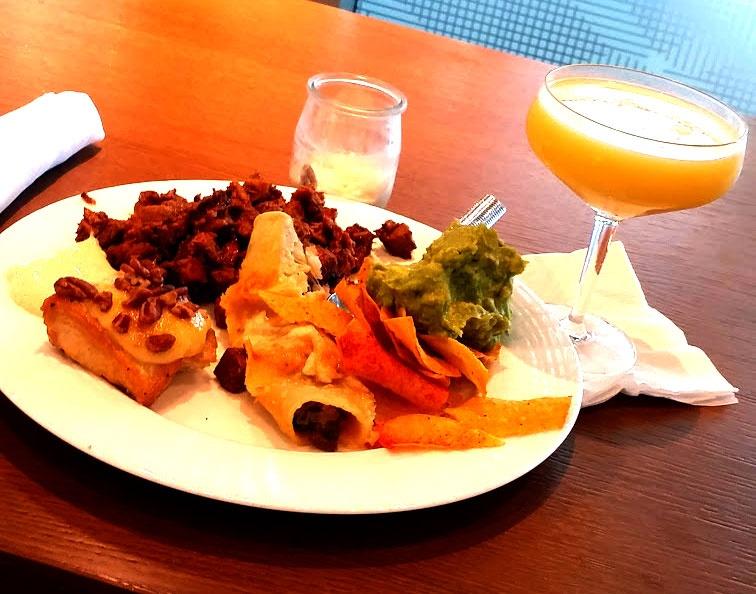 American Express has plans to build other locations in the near future. Currently, the other lounge is located in Las Vegas where the food and beverage menu is designed to match.
For instance, instead of tacos, the dinner buffet there was designed by Scott Conant, chef and owner of Scarpetta restaurants and the Enoteca wine bar at the Cosmopolitan and features Lamb and Beef Borek with Sicilian Spices.
This is a very cool touch that should keep The Centurion Lounge concept fresh and unique as a destination.