Picking a hotel in Europe is tough for many Americans because the landscape is dominated by smaller boutique hotels instead of the mega chain brands you are all familiar with and frankly not everything is up to the same standards that most Americans expect. However, there are some absolute gems to be found if you do your research, suck as the Marble Arch Hotel by Montcalm.
Montcalm London is one of the top hotel proprietors in London and as we were exploring hotel ideas in London for the ultimate guys weekend or mancation we came across this The Marble Arch by Montcalm London.
The chic, modern design rivals anything you could find in LA or New York, so there is no worry about it being "dated" or "antique", this is truly modern luxury accommodations.

The Marble Arch Hotel featuring 42 guest rooms, this boutique 5-star Luxury hotel is close to Hyde Park and just a few minutes away from some of the best shopping that London has to offer along Oxford Street, Bond Street, Regent Street, and is a great hotel in Cumberland Place with all the excitement that goes along with that. Other nearby attractions include: Madame Tussaud's Wax Museum and Buckingham Palace.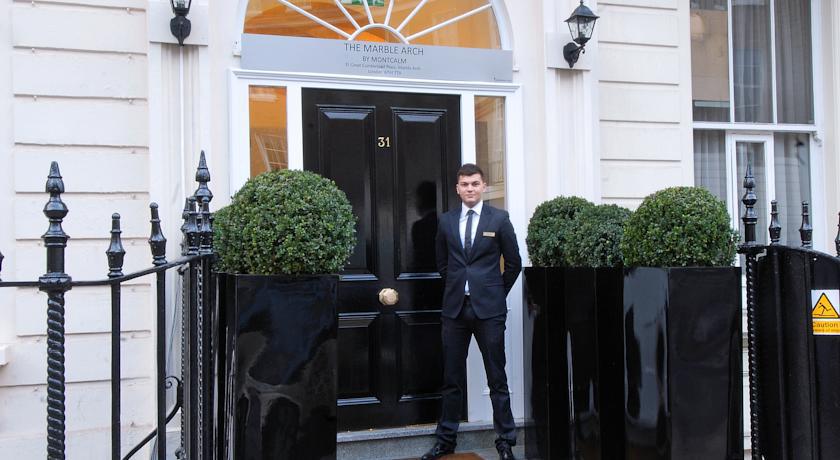 While taking a London Taxi is something that you'll probably want to experience, this hotel is also close to the Marble Arch tube station which will connect you directly with tourist sites such as St. Pauls Cathedral and the British Museum.
Hotels in Europe aren't the same as the typical American hotel, but don't worry about that here. This is a full luxury experience with all of the rooms featuring large UK King size beds, with en-suite bathrooms, and the other amenities you'd expect such as a flat-screen LCD TV with a selection of international and domestic TV channels and complimentary Wi-Fi. However there is one amenity you wouldn't expect - fragrances. Yes, that's right. Each room features a choice of five different exotic fragrances.
Those fragrances include: Refreshing Lavender, Fresh Clean, Pink Grapefruit, Saw Grass,or Marine Fresh.