Are you and your buddies looking for a weekend getaway? Look no further than Sacramento, California! In this blog post, we'll explore great road trip ideas from Sacramento that are perfect for a group of guys looking to have some fun. So pack your bags and hit the open road – adventure awaits!

Placerville
For an unforgettable guys' getaway road trip, head up to Placerville in El Dorado County. This scenic location is located in the Sierra Nevada Mountains foothills and offers various activities and attractions. You can explore the many farms and orchards, take a hike, or even try your hand at wine tasting at one of the local wineries. And don't forget to take time to enjoy the rustic charm of Placerville's downtown main drag which during the "Wild West" days was notorious for the number of hangings that the city earned the name "Old Hang Town".
Lake Tahoe
For a short but sweet trip, head to Lake Tahoe. It's only a two-hour drive from Sacramento, making it the perfect destination for a weekend getaway. Lake Tahoe is home to some of the best outdoor activities in California, from hiking and biking to parasailing, whitewater rafting and kayaking. It's also known for its clear blue waters and stunning views of the Sierra Nevada Mountains. Don't forget to stop at Tahoe City for some relaxation and explore the historic Donner Summit. Whether you're looking for an outdoor adventure or a relaxing weekend, Lake Tahoe has something for everyone.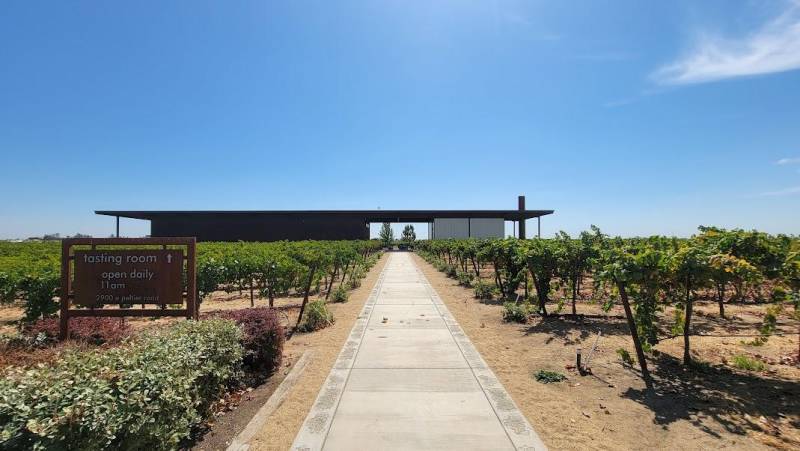 Lodi Wine Country
After exploring Northern California's beautiful cities and attractions, it's time to treat yourself to a wine tasting tour. Just 45 minutes south of Sacramento lies the Lodi Wine Country. Here, you'll find 85 wineries offering an amazing variety of tasting experiences. With its easy access from both San Francisco and Sacramento, Lodi Wine Country is the perfect destination for a weekend getaway with your friends. You can explore the tasting rooms, take a tour of the wineries, and even visit local restaurants in the area. So grab your friends and start planning your next getaway to Lodi Wine Country!
Carmel, Pebble Beach and Monterey
We'll lump three places together for this road trip destination: Carmel, Pebble Beach and Monterey. This is one of California's most iconic road trips, offering stunning sunsets, a 17-mile scenic drive through one of the most beautiful golf course communities in the country, and even the chance to spot whales. Carmel even has a fabulous beach and a vibrant downtown with some great restaurants that foodies will enjoy exploring.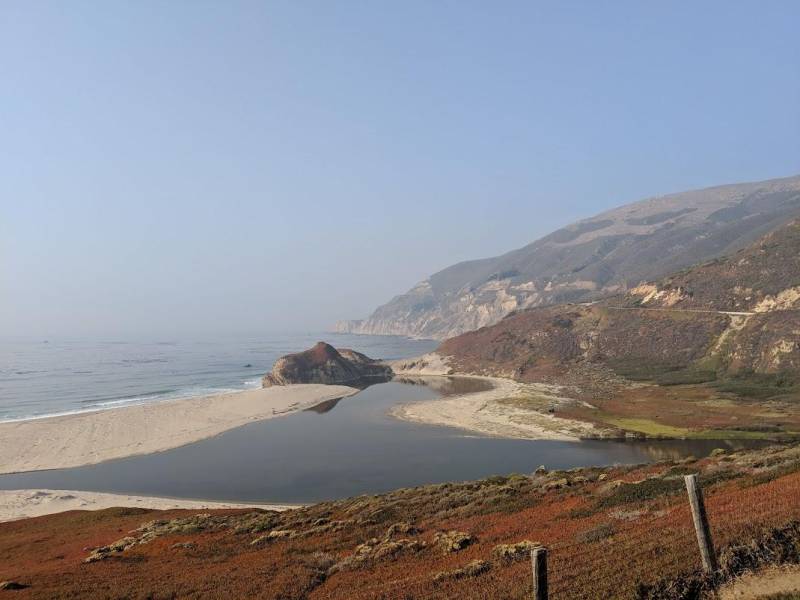 Big Sur
After exploring the beauty of Pebble Beach and Monterey, it's time to head south and discover the majestic Big Sur. A scenic drive along the Pacific Coast Highway is a must-see for any guys' getaway in California. As you drive along the coast, you'll be greeted with breathtaking ocean views, redwood forests, and rugged cliffs that make up this stunning stretch of coastline. Stop at various lookout points to take in the amazing views before stopping at some of Big Sur's more popular attractions, such as McWay Falls and Pfeiffer Beach. Don't forget to explore the unique shops and restaurants that line Highway 1 for a truly memorable California experience.
Don't Forget About Visiting Urban Museums
While small towns are great for kitschy fun, big cities offer some great museums to explore as well. For a dose of culture, head to the city and explore some of the museums. Berkeley is home to several excellent attractions, including the Berkeley Art Museum and Pacific Film Archive (BAM/PFA) and the Lawrence Hall of Science. The San Francisco Museum of Modern Art (SFMOMA) is also a great option for art enthusiasts. In Sacramento, check out the Crocker Art Museum with its impressive collection of Californian art, and the California State Railroad Museum, which houses the largest collection of historic railroad artifacts in the West.
Pacifica California
After a day of exploring the city, why not head over to Pacifica? Pacifica State Beach (known to locals as Linda Mar Beach) is the city's most popular beach and the perfect place to stretch your legs and take in some fresh salt air. With its spectacular ocean views, Pacifica is ideal for a guys' getaway road trip from Sacramento. You can enjoy lounging on the beach, picnicking in the sun, or even embark on a fishing adventure. There are plenty of restaurants and shops in the area to explore as well. No matter what you decide to do, Pacifica is a great addition to any guys' getaway road trip from Sacramento, CA.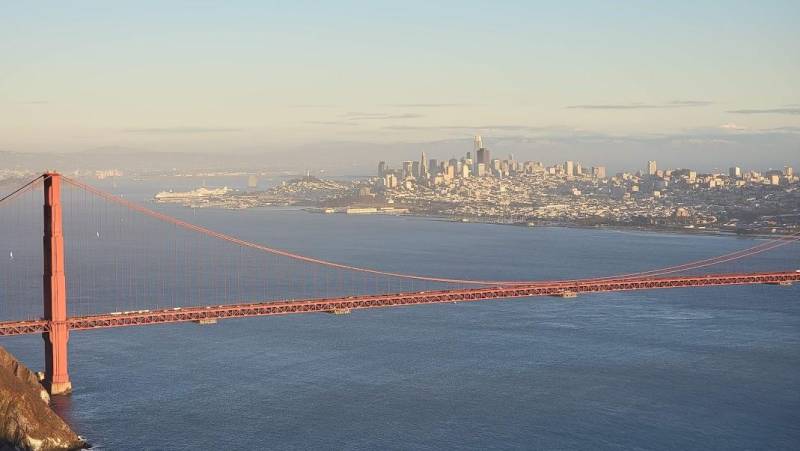 Coastal Marin County
Heading north from Pacifica and across the Golden Gate is Coastal Marin County. This area is known for its incredible wealth and diversity of outdoor activities such as hiking, biking, rock climbing, parasailing, whitewater rafting, kayaking, and paddleboarding.
While places like Point Reyes National Seashore might draw your eye, almost nothing can compete with the attention-grabbing nature of the Golden Gate Bridge - especially when viewed from Marin Headlands in Golden Gate National Recreation Area. Between those two areas, you have some of the most beautiful scenic coastline viewable by car as well as trails as well.
Northern Sonoma Wine Road
For a guys getaway, the Northern Sonoma Wine Road makes for a great road trip from Sacramento. Just a two-hour drive away, you'll feel like you've escaped to a world of rolling vineyards, award-winning wineries, farm-fresh restaurants and plenty of outdoor activities. Whether you are looking to tour posh estate wineries or just enjoy a glass of wine at a tasting room, this is my favorite wine region in California. It is a laid-back, fun, destination with authentic people producing some of the world's best wines, cheeses, and other artisinal foods ... but they aren't just a bunch of hipsters trying to make it sound fancy and expensive. Instead, as you shop for artisanal cheeses and chocolates or sample some olive oil from the local farms here, you'll realize that it's the owners and their families talking with you and sharing their sometimes generations of experience honing their craft.
Pacific Coast Highway
Technically, several destinations mentioned above are part of the famous Pacific Coast Highway, also known as California Highway 1. While more than a simple day trip - you can actually take it from San Diego all the way up the coast to Northern California, where it turns into Highway 101. Along this route, you will find incredible beaches, stunning redwood forests, breathtaking canyons, and some of the best seafood in the country. As you drive, take time to stop at scenic overlooks and take in the incredible views. If you're lucky, you might even spot some whales or dolphins! Be sure to pack a picnic lunch and enjoy the beautiful scenery while you eat.
Sadly, even many native Californians have never explored the state's natural wonders like this, so if you get a chance - take it. A road trip along PCH - Coast Highway - California Highway 1 or whatever you might call it is the ultimate Golden State road trip for a guys trip!