We tried Freshly meals a few weeks ago as an alternative to that, "OMG I'm SOOOOOOOOO HUNGRY!" feeling that inevitably ended up with way too expensive and way too much food delivery orders. Getting food when you are hungry is simply not a good idea if you are looking for something moderately healthy and affordable. It's not that you can't make good decisions but your body chemistry is working against you at that moment. That's why we tried Freshly on a weekly basis. Now they've introduced a new Multi-Serving Proteins & Sides product and decided to send us some to check out.
As I mentioned, I am an actual customer and this is not a sponsored post. I was planning to share about the meals when I ended up getting in contact with the PR team due to some delivery issues. I share this because I want to be candid. Just like there are issues with GrubHub / DoorDash / Uber Eats etc. Delivery can be an issue here too. Freshly creates fantastic meals but delivery is outsourced to a third party courier. This is important because we had two failed deliveries and I started shopping for an alternative ... only to discover that others used the same courier as Freshly did and so likely we would have continued to experience the same challenges. That courier, AlexHire unfortunately negatively impacted my view of Freshly and damaged their reputation. I've forgiven Freshly but two failed back-to-back deliveries when you are hungry and depend on this food to avoid bad meal choices really bothers me.
With that off my chest, I do want to reiterate that Freshly's Customer Service and PR team is excellent and their food is even better. I genuinely am impressed with the company and that continues after trying their new Proteins & Sides.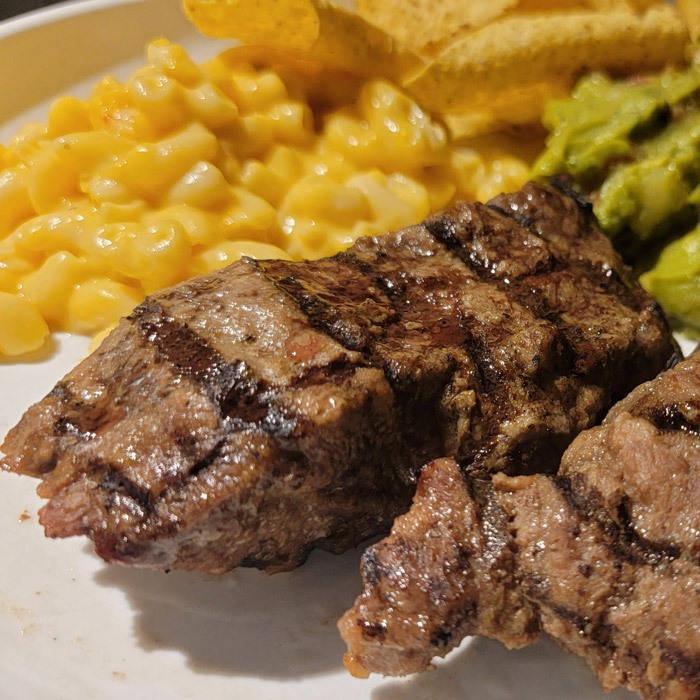 Sustainability, Health, and Helping You Make The Right Choices
Before we get into the specific products we tried, I want to give Freshly a shoutout for making choices with their packaging that many people might ignore. When I first got my boxes it was noticeable just how heavy they are, how much bulky packaging is involved, but also frankly just how cold things were maintained despite the hot Southern California sun has been the past few weeks.
However, a lot of care went into this packaging, way more than would be evident at first glance. For instance, ALL of their boxes, plastic meal containers, and cardboard sleeves are recyclable. The insulation lining the boxes is 85% biodegradable (recycled denim fibers). Even the gel ice packs are non-toxic and the plastic bags around the gel packs and denim insulation are recyclable too.
This is quite impressive and when you consider how much effort went into this, it is not surprising that the food itself has the same level of attention to detail.
While some meal deliver companies focus on "healthy" or "diet" food. Freshly is a bit different. It isn't about shoving "healthy food" don't your face but it is about making sure you can make the right decisions. Food options are well described and all of their individually packaged meals are only 500 calories. As a big dude who can demolish a burrito for lunch that likely has two or three times that number, I was a bit nervous and joked with my wife that I'd probably need to eat more than one meal so that I wouldn't be hungry. That has rarely happened though when I am still hungry I add a salad to the meal or grab some carrots to munch on.
The Freshly meals include alternative ingredients to help you make good decisions but the difference is seamless. For instance, the Three-Bean Ancho Turkey Chili Bowl tastes great despite being "turkey chili" and the Cauliflower Shell Bee Bolognese tastes like regular pasta.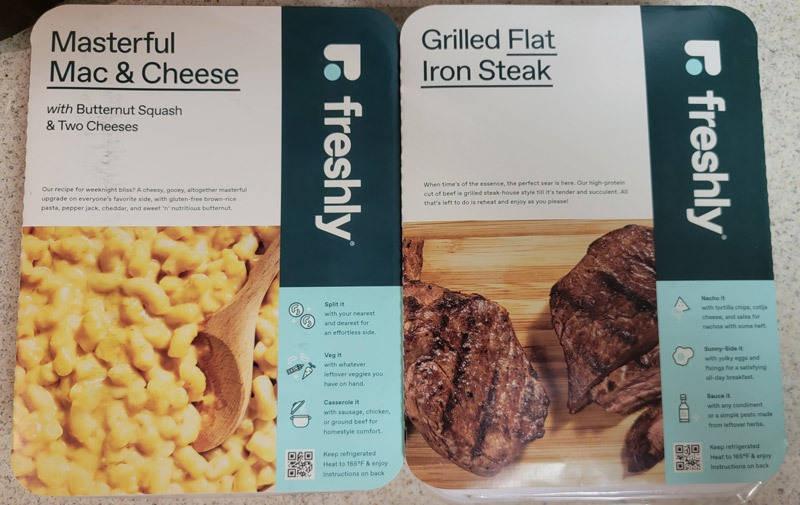 Freshly Sides & Proteins Is The Next Step With Freshly's Meal Delivery
Instead of only offering single-serve meal options, Freshly has introduced Proteins & Sides. These items are multi-serve portions of eight signature Freshly favorites and include:
Chicken Breast
Steak
Beef Meatballs
Turkey Meatballs
Cauliflower Mash
Masterful Mac & Cheese
Carb Swap Cauliflower Rice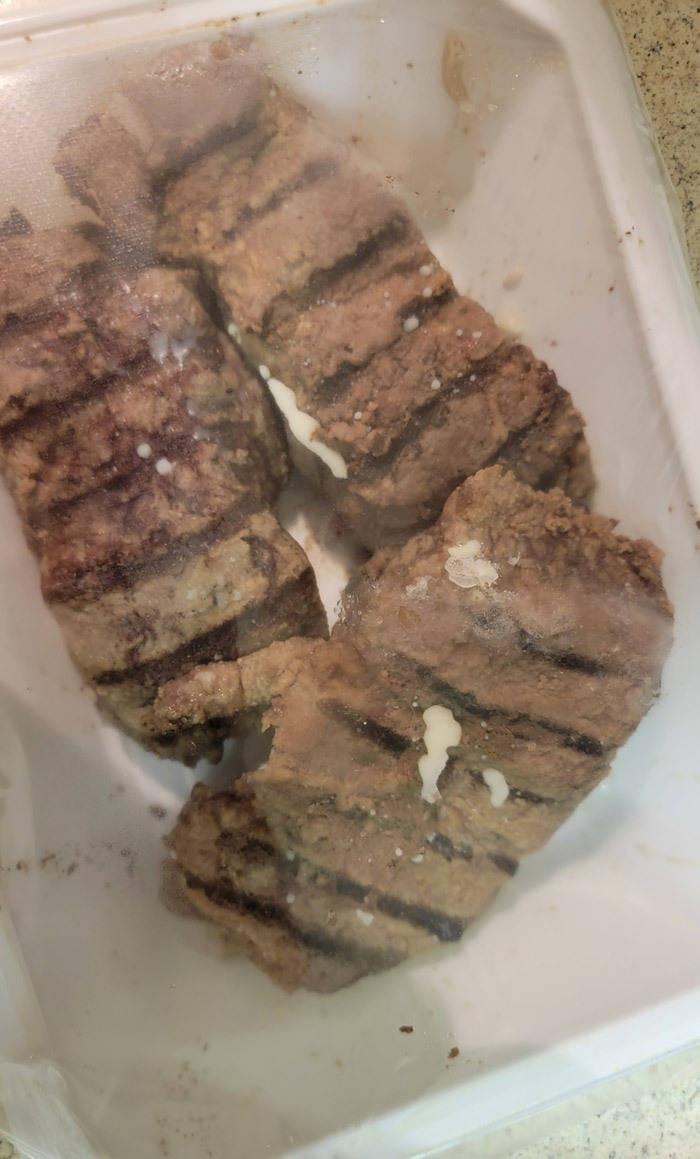 Proteins & Sides can be added for an upcharge to Freshly's 4, 6, 10, or 12-meal plans. Pricing is as follows:
Masterful Mash with Cauli, Potato & Chives (16 oz): Freshly's signature 50/50 cauli-potato mash. The perfect blend of pillowy potato, chives, and creamy Greek yogurt, blended with carb-smart cauliflower for a lighter take on regular mash. (+$0.99)
Masterful Mac & Cheese with Butternut Squash & Two Cheeses (13 oz): A cheesy, gooey, altogether masterful upgrade on everyone's favorite side, with gluten-free brown-rice pasta, pepper jack, cheddar, and sweet and nutritious butternut squash. (+$0.99)
Carb Swap Cauliflower Rice with Tomato, Basil & Oregano (16 oz): Tossed with diced tomato, herbs, and a dash of white balsamic, this carb-conscious side is an effortless substitute for rice in any meal. Pair it with Italian or Mexican flavors or customize. (+$1.49)
3 Herb-Grilled Chicken Breasts (9.75 oz): With no cooking required, this juicy, simply-seasoned chicken breast is the humble hero of plain salads, pastas, and not-quite-finished meals everywhere. Just warm through and pair with everything. (+$2.99)
Grilled Chicken Strips (12 oz): Pre-grilled, sliced, and portioned for easy meal prep, Freshly's chicken breast strips are culinary chameleons—lightly seasoned so they can blend seamlessly into any dish. (+$4.99)
3 Grilled Flat Iron Steaks (9.75 oz): When time is of the essence, the perfect sear is here. Freshly's cut of beef is grilled steak-house style till it's tender and succulent. All that's left to do is reheat and enjoy. (+$10.99)
8 Baked Beef Meatballs (9.2 oz): Lovingly blended, balled, and baked, Freshly's signature meatballs are made with ground beef, rolled oats, cage-free eggs, chopped spinach, and parmesan, then seasoned to perfection. (+$1.49)
8 Baked Turkey Meatballs (9.98 oz): Complete a meal or plus-up your protein with juicy turkey meatballs. They're pre-cooked for mealtime magic and made with umami-rich mushrooms and oats in place of breadcrumbs. (+$1.49)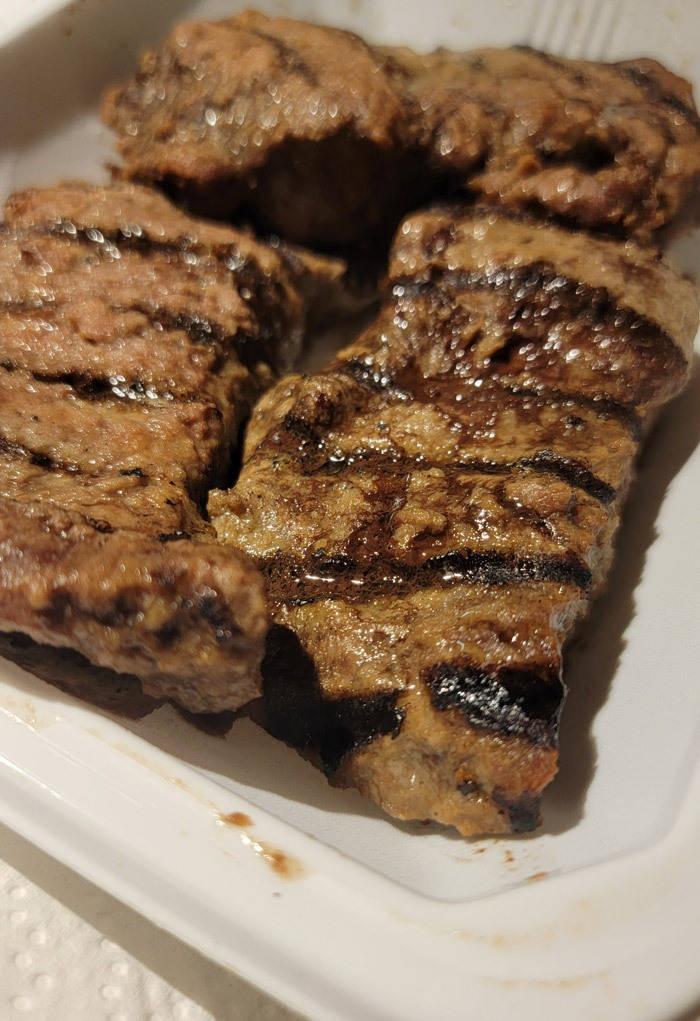 I guess It should be no surprise that the food offered through the Sides & Proteins is just as good as with the meals itself. They are actually the same favorites, just packaged together after all.
The nice part here is that while you "could" plate your individual serving Freshly meals, that defeats the quick serve nature for me. Plus, that's just one more dish to wash later.
Instead, being able to prepare a very quick family meal in less than 10 minutes that is both affordable and a healthier option to delivery is a privilege. This is about spending more time with the family instead of being stuck in the kitchen.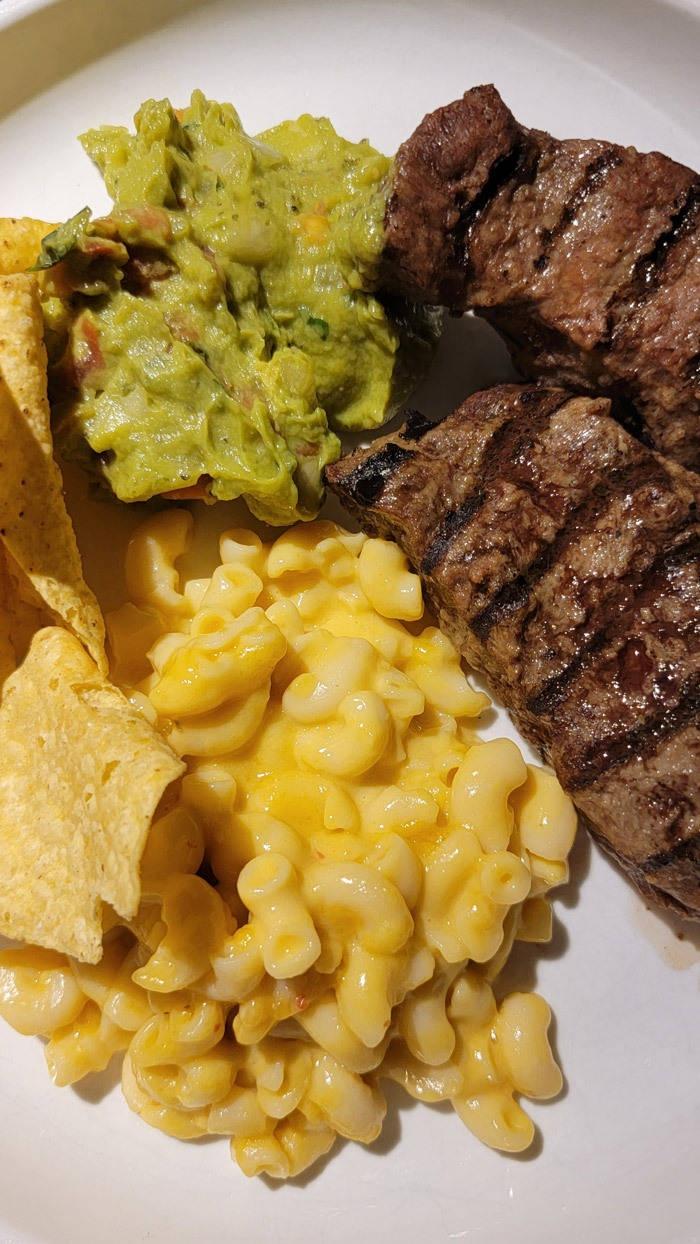 As far as taste, all four items we recieved were excellent. This includes the Mac & Cheese, Cauliflower Rice, Chicken Breasts, and the Flat Iron Steaks. It is a little weird cooking steak in the microwave, but you can also re-heat in the oven or even put it on the grill or skillet if you want.
However, I have to say, the steak was incredibly juicy and flavorful. My preference would always be a nice juicy ribeye prepared in a steakhouse but for something I can take from refrigerator to plate in 10 minutes ... well ... this is fantastic!