It's already been nearly three months of quarantine and while initially, it seemed like shortages of toilet paper and rice would be the worst we'd face, the reality is shortages will continue for the foreseeable future. This isn't to say that everything is doom and gloom and thankfully, most of these shortages are only temporary. However, it can be frustrating and stressful to prepare for family taco night or something else and discover that the key ingredients - chicken, ground beef, even steak can't be found. Here are some tips for how to avoid food supply shortages for your family.
Rightfully or wrongfully, we men are the protectors and providers for our family. While it often falls on the wife or mothers in our lives to do the shopping, the stress of not being able to feed your family falls squarely on our shoulders as well.
Realistically, this is a problem that I'm thankful to have compared to others around the country who may be fighting for their lives in a hospital bed. However, when you've been stuck at home for weeks on end, anything you can do to reduce stress is welcome. I think most of you guys will agree to that!
To help reduce the likelihood of getting sick, I personally have avoided grocery stores and any in-person shopping for the past few months. Instead, I have relied exclusively on ordering from online sources including Perdue Farms and others that pull from my local grocery stores. This has kept my pantry and freezer full of high-quality, all-natural American-raised meat. This provides comfort that not only will I not be going hungry but that food quality is one sacrifice that I won't have to worry about right now!
These weeks of practice have helped me develop some strategies that have now thankfully resulted in my pantry and fridge being better stocked than they have ever been. Now I want to share them with you as well ...
Use Delivery Services Beyond Your Local Grocery Store
While your local grocery store is a great source for packaged goods like flour, bread, and salad dressings - staples such as meat and vegetables can be purchased online and scheduled for delivery. This way you can avoid the "Instacart Lottery" of hoping something is in stock at exactly the time when your shopper is browsing the shelves.
For instance, when I order from Perdue Farms I can select a bundle such as the "From Our Family To Yours Organic Chicken Bundle" that includes tons of different organic chicken products (nearly 70 servings!) for $99.99, or "The Best of Niman Ranch Bundle" that includes steaks, sausages, pulled pork, and bacon for $136.99. Or if you just need some burgers and brats for a Memorial Day BBQ ... well they've got you covered there too!
What I love about being able to order online here is that not only can you schedule a delivery and get what you want, but you know that you are going to get a premium product from family farmers here in the United States. With the recent changes to country-of-origin labeling, this might not be the case when you are buying meat from the grocery store. For instance, most of you probably didn't realize that the country of origin labeling for beef products was repealed in 2015. With supply chains stressed, we're starting to see more beef, chicken, and other meat from foreign countries. With Perdue Farms you know for certain that not only is this 100% American but it is as a higher standard and quality than most other providers that you could find substituted for your order at the grocery store!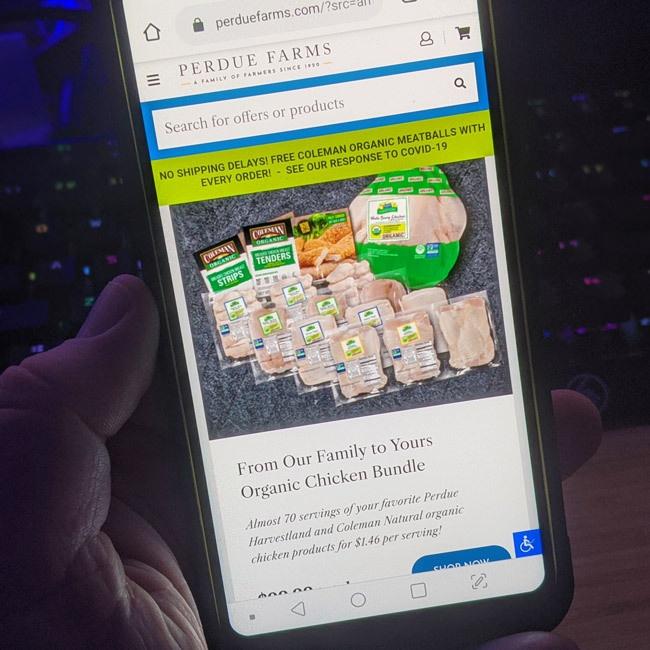 Plan Your Orders In Advance
In many areas, the supply of shoppers has caught up to the demand but there are still challenges to getting a time slot. While there are tricks such as shopping at night or first thing in the morning to find a slot that opens up. The reality is that you should plan in advance and order well in advance of when you actually need new supplies.
For instance, here in San Diego, rice has been in very short supply. As someone who absolutely loves rice this has been an abrupt change and there have been weeks where I had no rice available. Now though, I try to order again before my existing bag is empty. The result will be that sometimes you don't get the item ordered. At worst, you will end up with too much. However, with grocery items like canned beans, rice, or freezer items that last - everything will balance out.
Work With Your Neighbors To Shop For Each Other
The trope of asking your neighbor for a cup of sugar once seemed like a faraway concept that was stuck in the past. Today though it has become a way of life. I've been thankful for friends who have gone to the store in search of limes for my margaritas (Thank you Kevin from PubClub!) and others who have helped out when they found a supply of toilet paper. In return, I've ordered extra potatoes and other items for my neighbors that I know are looking for something if I can find it.
This sense of community is not just helpful to keep the pantry full but it is comforting that despite the situation around us ... personal relationships still matter!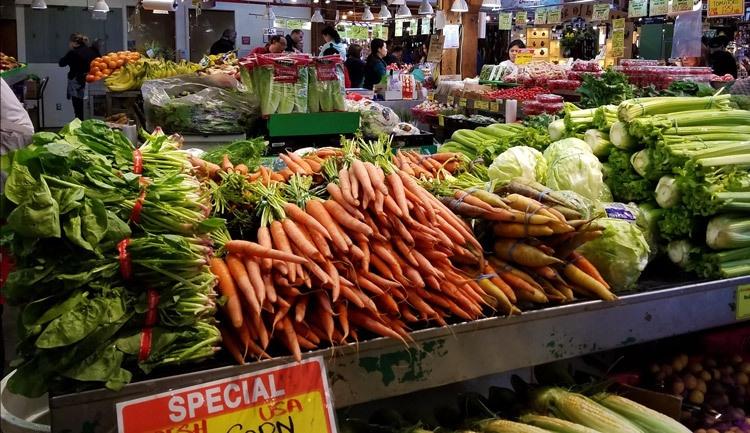 Be Willing To Pay For a Premium Product
I hate to say this, but most of the shortages are among mass-produced items that depend on industrial-scale food processing. While local farmers have been impacted and operations at Perdue Farms were too, the worst interruptions were at food processing plants producing food items at the lower quality end of the spectrum. That's not a judgment call. I enjoy my freezer burritos and processed foods as much as the next guy. They are delicious!
However, there are often local solutions such as produce farmers or dairies who can do local deliveries.
When you support family farmers and independent businesses you are supporting the local economy. Even with a corporation as large as Perdue Farms, it is still family-owned and supports hundreds of independent family farmers who are raising chickens, hogs, and cattle the way they would if they were selling directly to you at a farmers market locally. In fact, there's a good chance that the quality is even better since these farmers are able to work together to share advice and optimizations with each other.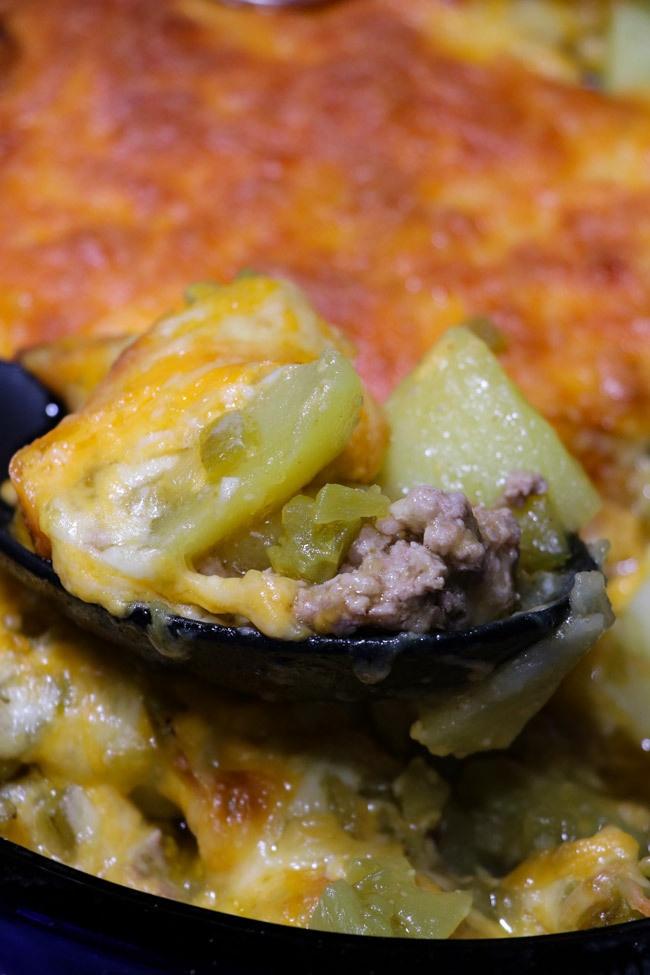 Look For Recipes That Make Meat Go Further
Our grandmothers were great at developing tricks to make a little bit of meat go farther that it might have if just served up as a chicken breast or burger on your plate. These recipes were once critical in keeping families fed during the depression and became popular afterwards because they were honestly really tasty! Today though, our shortages are nowhere close to the scale that they experienced during WWII or the Depression and hopefully we won't get there either. However, if you are facing a situation where you have three chicken breasts and four mouths to feed then it's time to get creative. I've shared some of my favorite recipes that can help you stretch things out to help inspire your dinner plans too!
Favorite Quarantine Recipes From Our Blogger Friends:
Pork and Potato South West Green Chili Casserole (ManTripping)
The Best White Chicken Enchiladas (Play Party Plan)
Hearty White Chicken Chili (2 Dads With Baggage)