With summer almost here, it's time to think about how you're going to cool off during the hot summer months. Personally I love ice cream and pistachio is one of my all time favorite flavors so I was super excited when Dunkin' Donuts asked me to share with you news about their new Pistachio flavored Iced Coffee.
Years ago, Dunkin' Donuts was just a breakfast joint and Baskin-Robbins was just an ice cream shop but the two of them have come together with some amazing crossovers for spring including: Pistachio, Cookie Dough, and Butter Pecan coffee flavorings that are available this spring. Don't worry though - their other flavors, including: Mocha, Caramel, Blueberry, Cinnamon, Coconut, French Vanilla, Hazelnut, Raspberry and Toasted Almond are still available all year.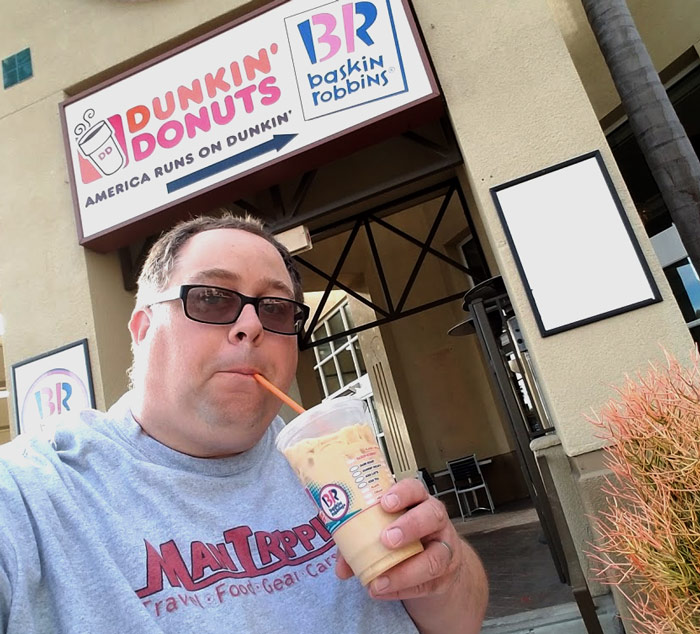 While you might think of Dunkin' Donuts as just a breakfast spot - they offer their breakfast menu all day long. Just like coffee, donuts - you can never tell when you have a hankering for an egg sandwich, GranDDe Burrito or Hash Browns.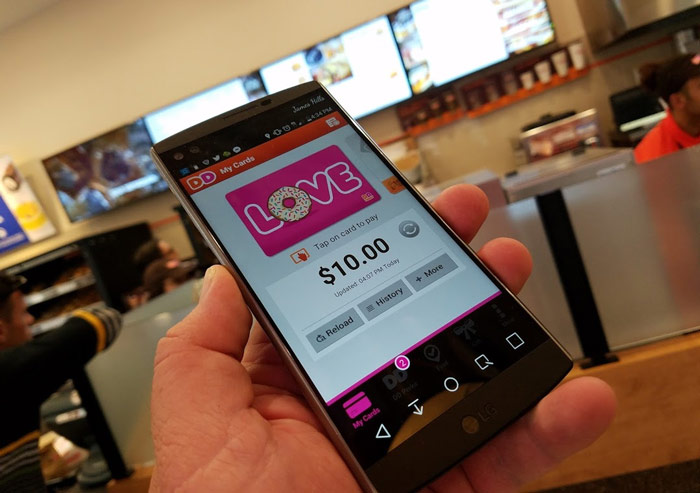 While I typically use cash or my own credit card when I visit Dunkin' Donuts I was given a gift card this time and found it to be super easy to use. I simply added it to the Dunkin' Perks app on my phone and they were able to redeem it at point of sale. (Though this system only works at corporate owned stores, so you may have trouble using this at airports and hotels.)
To use it, simply download the app to your phone, create an account and then add the gift card code. Instead of fumbling with your wallet - now you'll be able to just whip out your phone and pay like a pro. After all, if you are needing a caffeine kick then the last thing you need is more hassle :)
Dunkin' Donuts new Pistachio flavor is available as a macchiato, hot or iced coffee this spring so if you are looking to try something a little different than your traditional vanilla or hazelnut flavor this is a great option!