BBQ is a tough thing and that's why it has taken man thousands of years to perfect it. From the earliest caveman who accidentally got the fire too close to the leg of deer he was eating to the pitmasters of the American South that turned meat scraps into a delicacy, BBQ is a form of art. Over the years, various quick-serve restaurants have attempted to create BBQ dishes that scale well across thousands of locations. They usually fail but Wendy's is committed to doing it RIGHT and I feel pretty good about saying they did a great job with their new BBQ Pulled Port offerings including the BBQ Pulled Pork Sandwich and BBQ Pulled Pork Cheese Fries.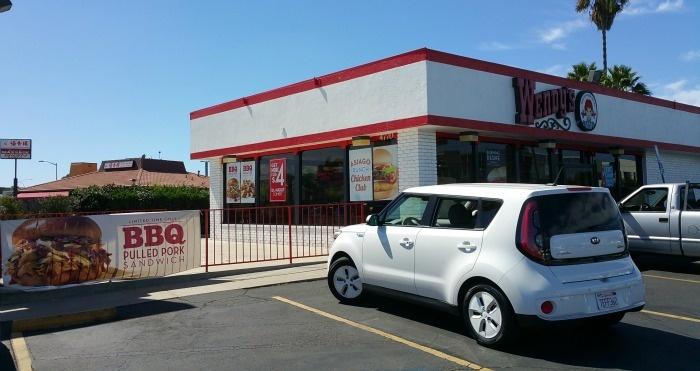 It isn't by accident that they accomplished this feat. The Wendy's BBQ journey began with a tour that included some of the most notable BBQ joints and festivals in legendary cities such as Nashville, TN. Throughout the journey, they are drawing influence from these pit masters such as the smoky aroma from hickory smoked pork shoulder that is shredded rather than chopped to create authentic, long tasty shreds with great texture and a natural looking visual appeal.
Any any BBQ aficionado can attest, it's all about the meat and sauce should be a compliment to the flavor vs something that covers up and that's why Wendy's has chosen to drizzle the sauce vs soaking the meat in your choice of Smoky, Spicy, and Sweet BBQ sauce.
So How Does it Taste?
As someone who once lived in North Carolina, I know a little something about pulled pork sandwiches and I can say that Wendy's has done a GREAT job here. Sure, they are paying me to say that but it's true. While it may be impossible to replicate the atmosphere of a BBQ restaurant, it's admirable how much attention to detail Wendy's has actually done here to "get it right". From the slaw topping the pork and even the toasted brioche bun it sits on, this is a fantastic item that I truly enjoyed eating.
Honestly, the only thing missing is the smell of smoke coming from the back room and a guy in an apron tending the fire.
>
When you make it a combo with the BBQ Pulled Pork Cheese Fries and a drink it makes it that much better.
While there are plenty of secrets that Wendy's has already shared, they are inviting you to help unlock more of their BBQ secrets through the "Crack the Masters" interactive game on YouTube.
The BBQ Pulled Pork items are available at participating Wendy's for a limited time, so make sure to rush out and grab it while it's here.