Finding the right gift for someone can be tricky. Sometimes it can be hard to come up with good gift ideas. When it comes to shopping for guys who love to cook, there are many options. There are varying price points as well. Whether you are looking for a premium gift or something more budget-friendly, Amazon has got you covered. Below is a list of products that would make great gifts for any culinary gentleman.
We're going to break this gift guide into two different parts, the first features some essential small kitchen appliances that I've found to be essential as well as premium item. These are items that make life easier, open up new possibilities when the family asks, "What's for dinner?", and frankly are just fun technologies that men like myself enjoy using when preparing meals. The second part contains a series of smaller gadgets that every guy will enjoy having in his kitchen.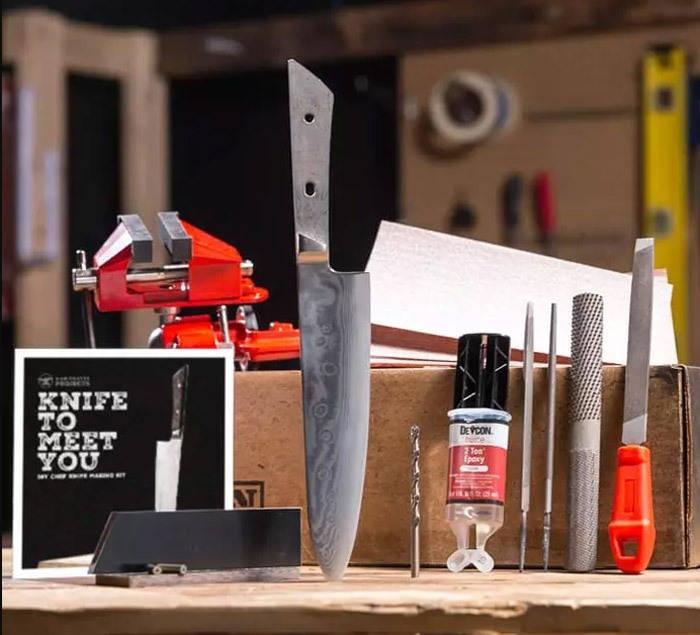 Chef's Knife Making Kit From Man Crates
They say if you want something done right ... do it yourself. A good chef's knife can cost hundreds of dollars but even a premium product like that doesn't mean as much as if you created it yourself. That's why we love this Chef's Knife Making Kit from Man Crates. Plus, there are some other awesome gift ideas for guys on your list, including a Sourdough Making Crate, Turkey Transformed Crate, and Rib Master Crate complete with everything you need to whip up some tasty grub.
Buy now on ManCrates.com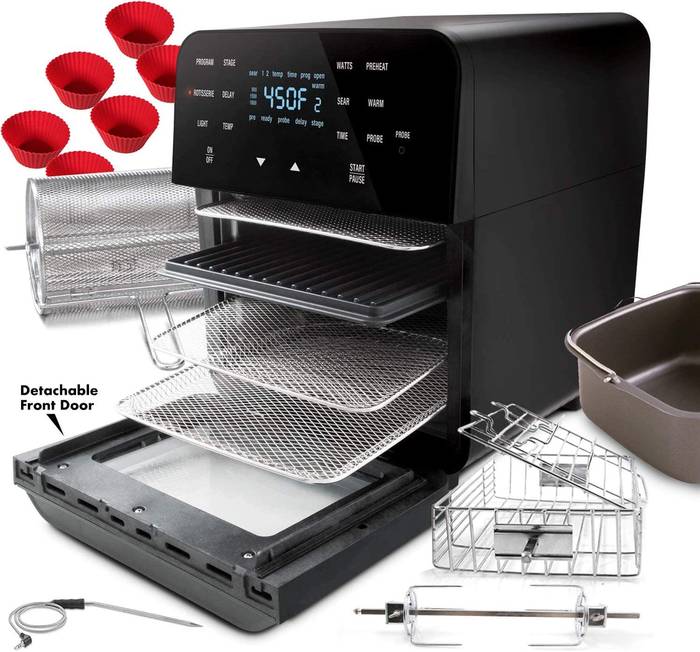 NuWave Brio 14-Quart Air Fryer Oven
There are air fryers and there are air fryers that come complete with all the gadgets and attachments to create pretty much everything you can imagine. I have this model and it is one of the best purchases that I have made in the past several years. While many air fryers are good for warming up takeout or making baked fries, with this air fryer oven from NuWave it can do pretty much everything from popcorn to rotisserie chicken and it even has a temperature probe built right in so you can cook your chicken to exactly the right internal temperature. With all these gadgets and attachments it is the perfect gift for any man in your life that loves to cook!
Buy now on Amazon https://amzn.to/36wF5hX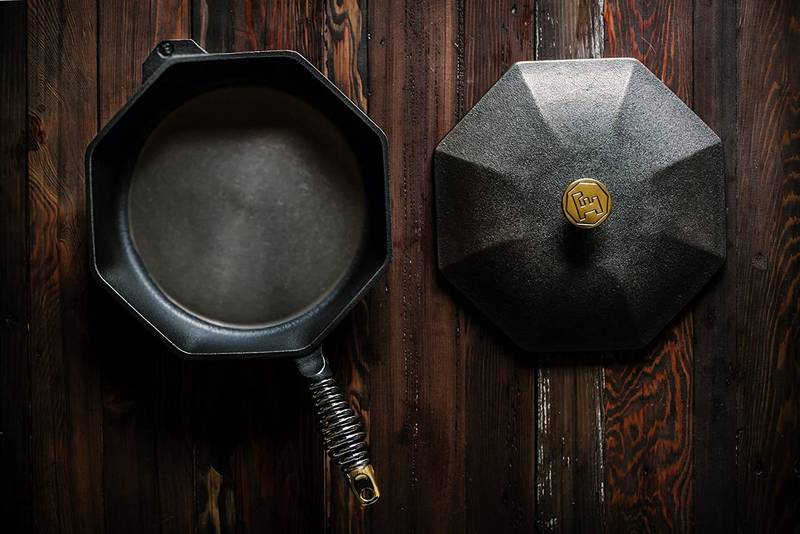 Cast Iron Cookware From FINEX
Stainless steel and aluminum are easy for novices but with a little bit of work and understanding how to properly maintain it, cast iron cookware will last a lifetime - or longer. In fact, a cherished cast iron pan passed down from father to son would be an incredible gift for most men. While you can certainly buy an inexpensive Lodge 5-piece Cast Iron 5 Piece Set, there's a whole other world out there when it comes to high-quality cast iron skillets and other cookware. One of the issues many men have with cast iron though is that traditional cast iron feels very rough and better suited for camping or a cattle drive. That's why we're excited to share this 10" cast iron skillet from FINEX that has a sturdy handle that is designed to cool fast and has been pre-seasoned using flaxseed oil. Plus, unlike many other cast iron skillets, this one has an octagonal shape to allow for easy pouring of juices that simply isn't possible on a round one.
Buy now on Amazon https://amzn.to/2Gt6Qxb
More Gift Ideas For Guys Who Love To Cook!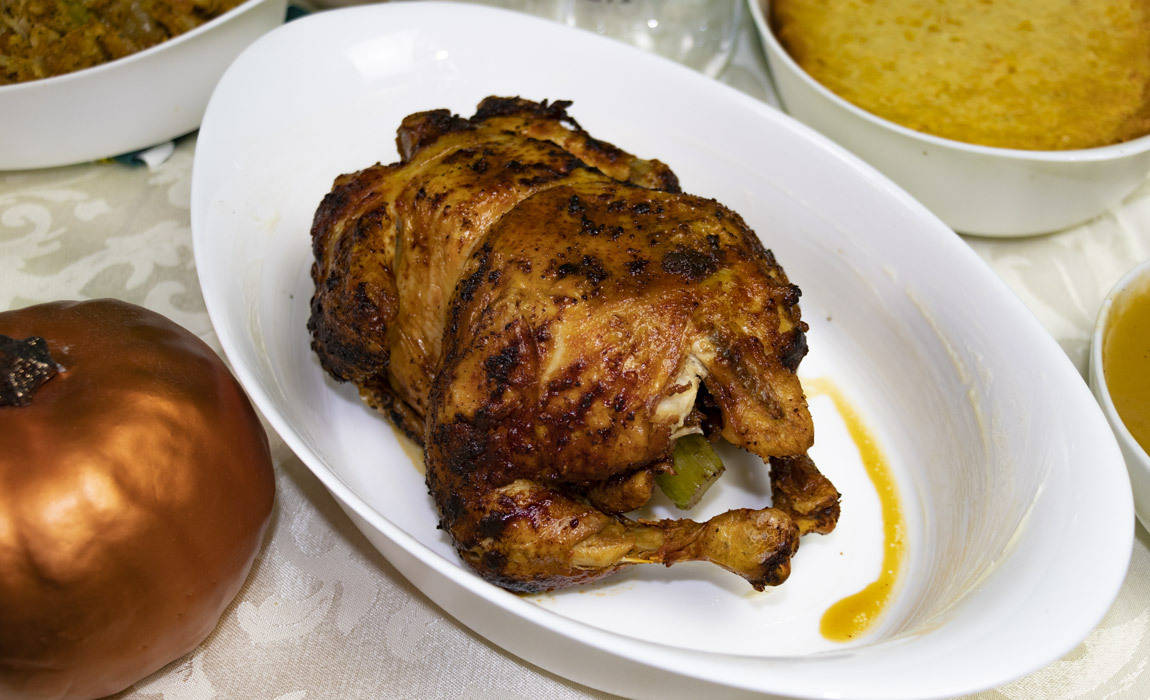 Luminarc Smart Cuisine Baker's Essentials Set
A man who loves to cook deserves good bakeware. There are fancy options out there that cost many times more than this set from Luminarc but frankly we love the simplicity and back to basics nature of this set ... as well as the price. While the set is perfect for baking casseroles or roasted veggies in the oven, it also works great simply as a serving dish for those backyard BBQs or even as a bowl to serve cold sides and salads.
Check out our more detailed review here, visit Arc Online for More info, or Buy on Amazon.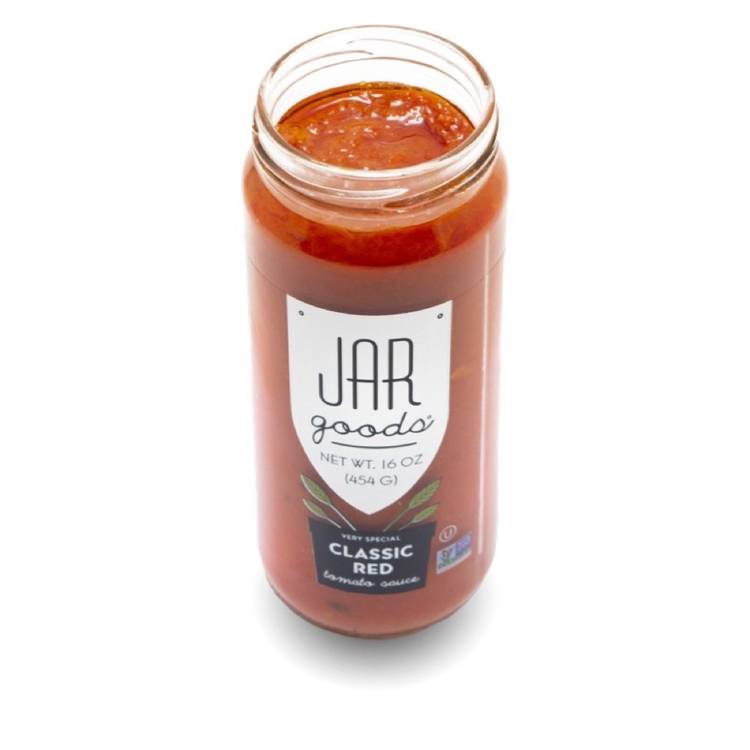 Jar Goods Sauces
Sometimes you want to make your own sauce ... and other times you just want a great sauce that doesn't require you to "semi-homemade" it. We absolutely love Jar Goods and the sauces are the best we've tried outside of a family dinner prepared from scratch. They offer five different varieties including Classic Red, Classic Spicy, Vegan Vodka, Classic Vodka, and our favorite - Beet + Basil Pesto. You can read our full review of Jar Goods or head over to buy some now. These make a great gift for guys who love to cook, or even just for yourself.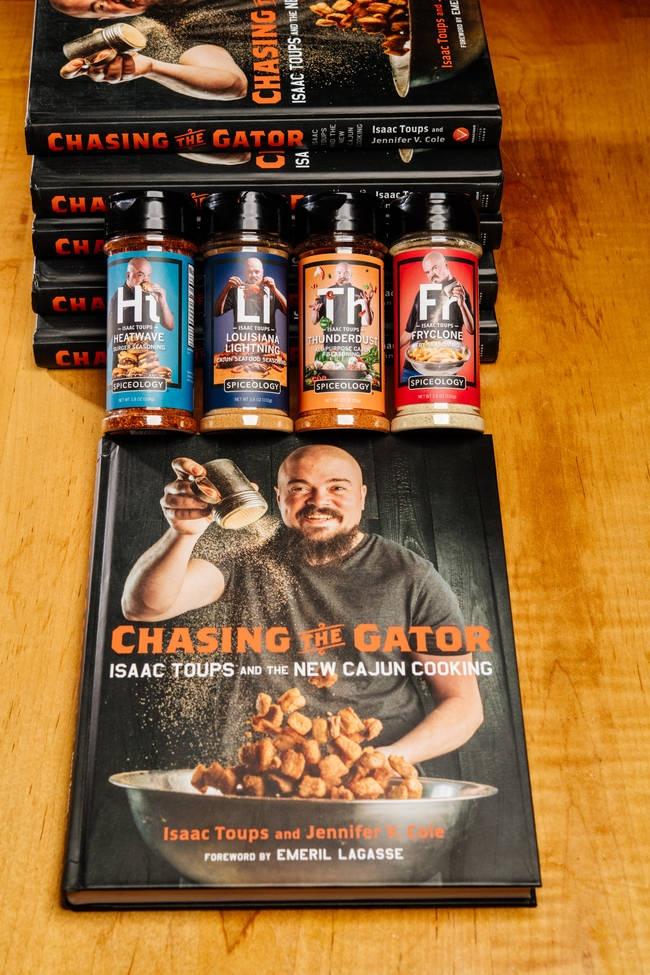 Chasing the Gator: Isaac Toups and the New Cajun Cooking + Cajun Spice Kit
I'm generally a big skeptic when it comes to celebrity chefs and their own spice blends and this is doubly true when it comes to cajun spices. Simply put, the spices you can get from "specialty meat" shops in places like Houma and Lafayette beat the heck out of stuff you can find at a grocery store up north. So, I was skeptical of this one too by Isaac Toups, author of Chasing The Gator, New Cajun Cooking. However, I gotta hand it to him, these are some damn good spices and while I ... like everyone who loves Cajun food still have my favorites. I'm absolutely in love with his Louisiana Lightning Cajun Seafood Seasoning. Imagine the perfect blend of cajun spice meets Chesapeak Bay Old Bay Seasoning. ABSOLUTELY PERFECT for shrimp but interestingly a really awesome addition to a chicken noodle soup I made too!
The whole pack is fantastic to experiment with though and that's the fun of gifting someone a pack of spices. They can try different things out and sometimes it works better than others ... but you are almost always guaranteed to have a good time and find something new that you can fall in love with. I can't wait to try his sauces next!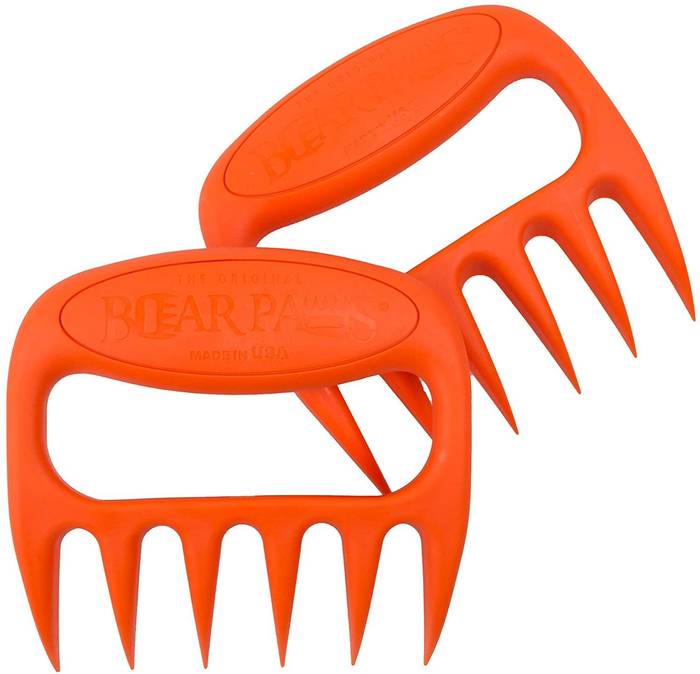 Bear Paw Shredder Claws
The Original Bear Paws are an efficient and fun way to shred meat. Bring out the inner beast in the kitchen. While they are also great for shredding a pork shoulder they can also be used to carry a rotisserie chicken without having it fall apart before you can shred it correctly. Primitive yet sophisticated, these shredders are made of Nylon and are heat resistant. The blades are incredibly sharp and can be used for a variety of foods. These tools are a steal for under 20 dollars.
Buy now on Amazon https://amzn.to/34ECYGv

The General's Hot Sauce Heat Seeker
These hot sauces come in cool tactical bottles shaped like grenades. They come in three heat levels; "Dead Red, Danger Close, and Shock & Awe." Men who really like some spice will love these novelty sauces that also aid military and veteran families with some of the profits they make.
Buy now on Amazon https://amzn.to/3laKYFC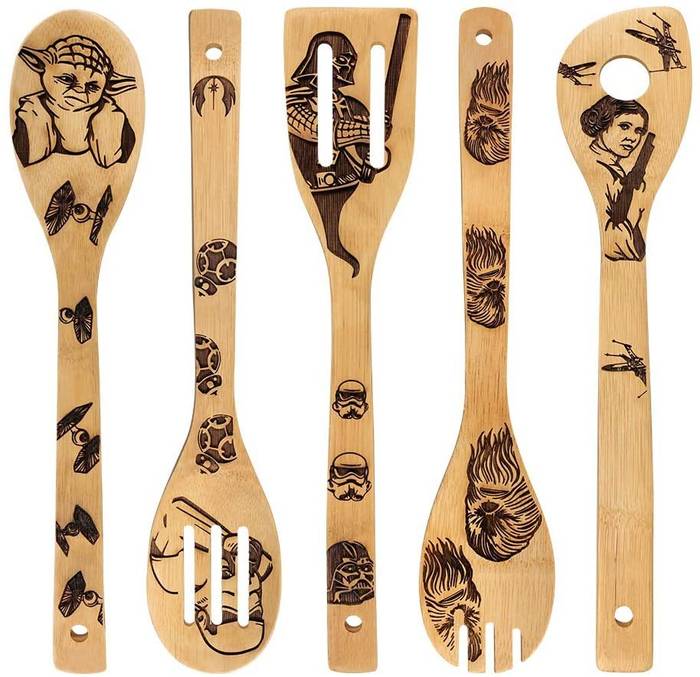 Star Wars Burned Wooden Spoons
These spoons and spatulas are perfect for Star Wars fans. Who doesn't like Star Wars, honestly? These utensils will allow you to "use the force" while cooking up some good eats. This set comes with five different utensils that can be used for practically any meal.
Buy now on Amazon https://amzn.to/2SrBcm9
While gift shopping can be frustrating at times, it does not have to be a battle unless that happens to be a kitchen faceoff. With these gift ideas, shopping for a guy who loves to cook can be a breeze.