The Gaslamp District is the destination to go for nightlife in San Diego. It's the place to be seen and it's no surprise that it is home to some of the most popular restaurants in the city. Last night I had the pleasure of dining at Acqua Al 2 for an opportunity to taste my way through it's delicious cuisine direct from Florence Italy.
Many Italian restaurants trace their inspiration back to Italian roots and Acqua Al 2 is no different - except that they actually have a location in Florence itself. Many years ago, owner and Executive Chef, Martin Gonzalez went to Italy to learn Italian and better understand the customs and way of life. To do so, he enrolled in cooking classes at the prestigious Instituto Culinario Apicius where he was award the title of "Best Student". 
While in Florence, he studied under Chef Stefano Innocenti, owner of a popular Florence restaurant. After mastering the secrets there wanted to take that famed Italian hospitality and share that experience with Americans back at home and so he opened Acqua Al 2 in San Diego in 2000.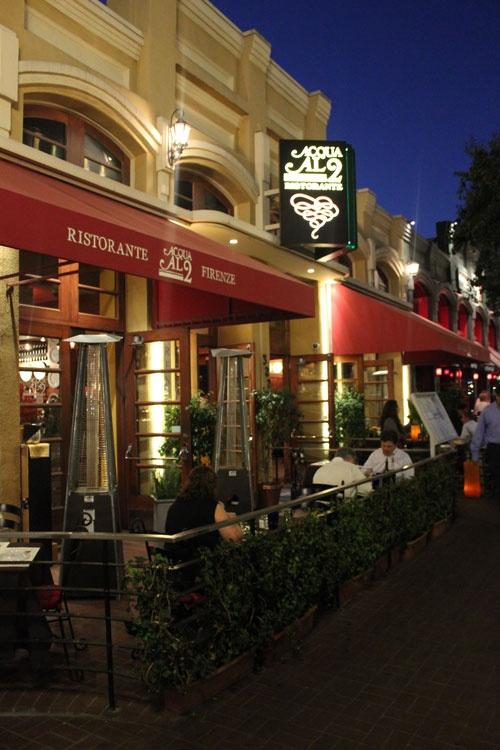 Fourteen years later, the two chefs still maintain close ties but the San Diego location has grown to become a favorite of hollywood stars and professional athletes when they visit San Diego.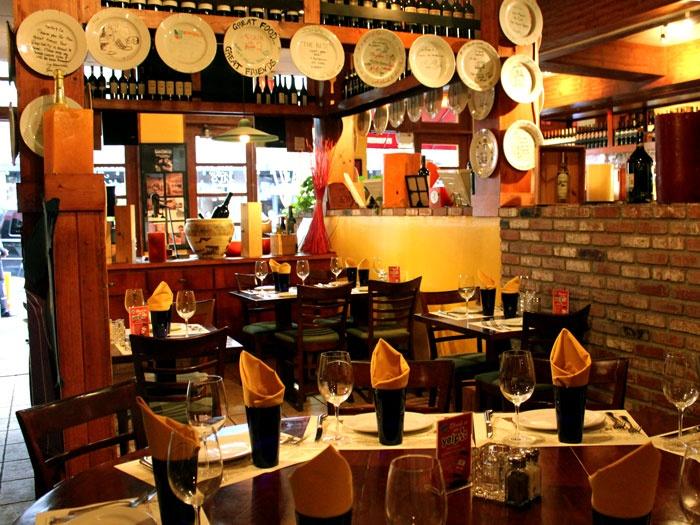 While Gaslamp restaurants in San Diego are always known for their patio seating, Acqua Al 2 has a generously sized but still intimate interior dining as well. In fact, it can be configured to partition off specific areas for group dinners with added privacy as well, so it is a great spot not just for a romantic dinner such as we had last night, but also for business celebrations or even a bachelor party.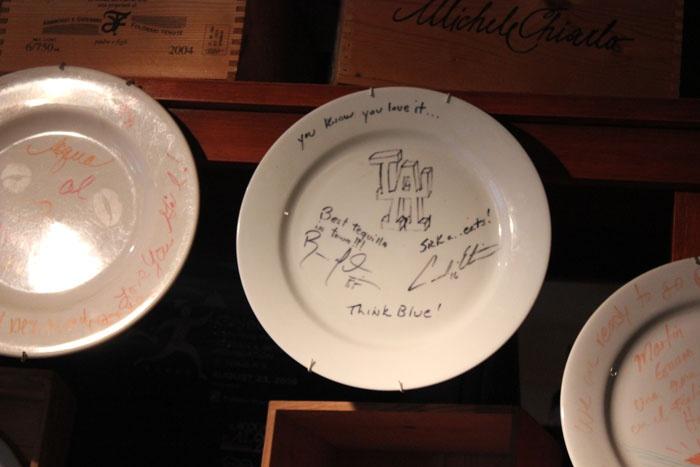 Every great restaurant has their way of remembering great guests and Acqua Al 2 is no different. Instead of photos or napkin drawings, famous guests as well as regulars are invited to sign a plate. As you can see above, this restaurant is popular with several players from the LA Dodgers, but there was also a plate from Tommy Lee and several from artists who visited the restaurant over the years during Comic Con.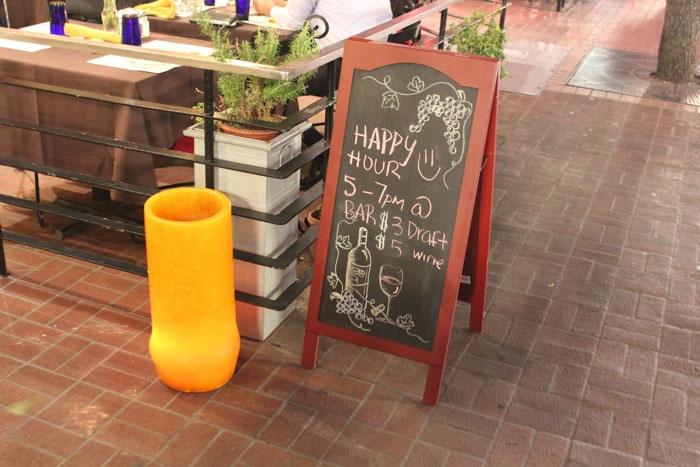 This is definitely a high-end restaurant, with average entrees ranging from $25-$35 but don't worry. If you want to just stop by and experience the hospitality without unloading your wallet, they have a Happy Hour with $3 draft beer and $5 wines.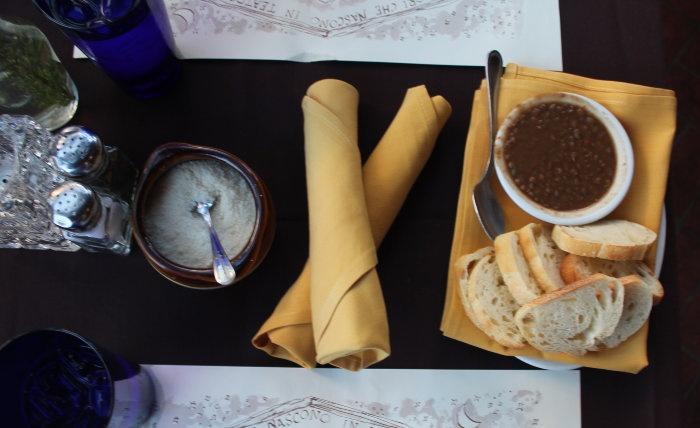 Our meal tonight was based on their Speciality Menu, which includes a chef's choice tasting of all their best dishes and we were in for a treat. However, since I am a sucker for trying different soups, I had to start out with their Soup of the Day, which was a carrot soup with curry and tasted great, perfect way to start your dinner. Along with that, our dinner began with freshly baked bread and a lentil dish for the bread.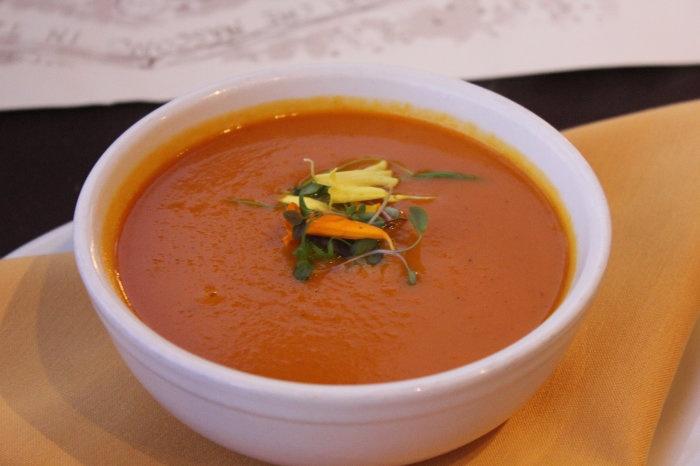 Assaggio Di Primi Piatti
The specialty menu starts with a five course sampling of their best pastas.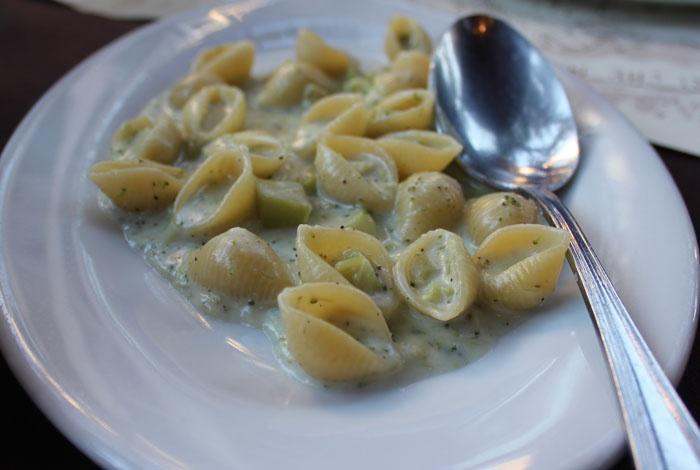 The first course was the Conchiglie ai Broccolli featuring shell pasta with a creamy broccoli sauce, finished with parmesan cheese.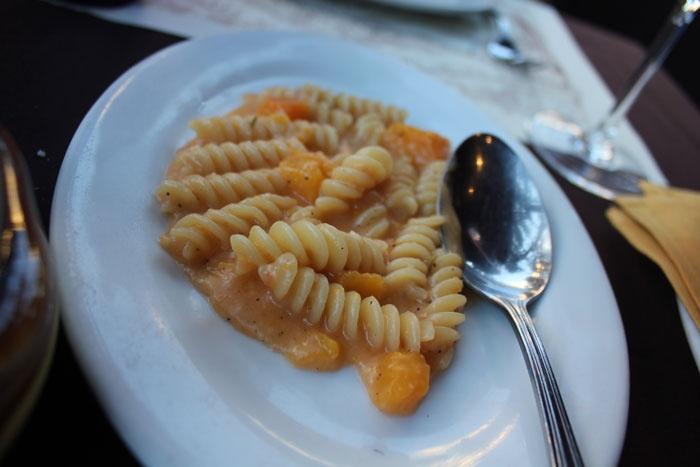 Second was Rotini alla Zucca, this was outstanding but a little bit salty. The sauce featured butternut squash, garlic, and rosemary.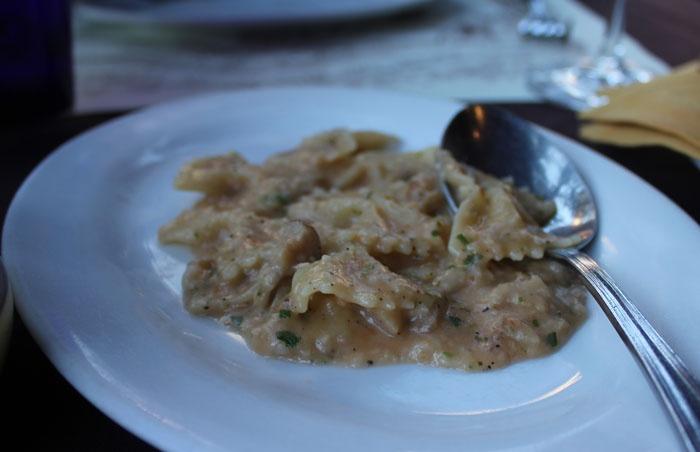 Third up was Farfalle ai Funghi Porcini featuring bowtie pasta with sauteed porcini mushrooms, garlic, and imported mascarpone cheese.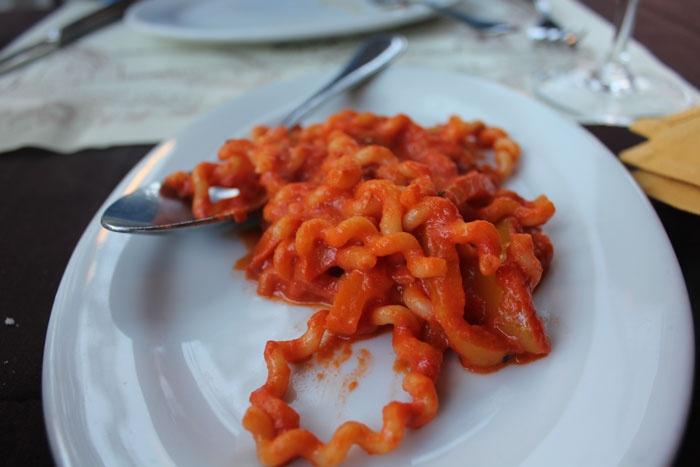 Next was Fusilli lunghi ai Pepperoni featuring long corkscrew pasta with creamy tomato and bell pepper sauce.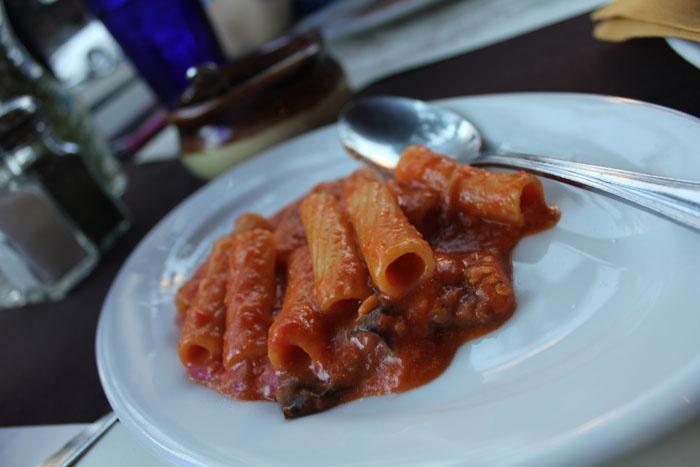 Finally was their specialty "Martin's Favorite" featuring tube shaped pasta with tomato and eggplant sauce with mozzarella and parmesan cheese.
Assaggio Di Secondi
Next up was a trio of their best entrees for us to share ...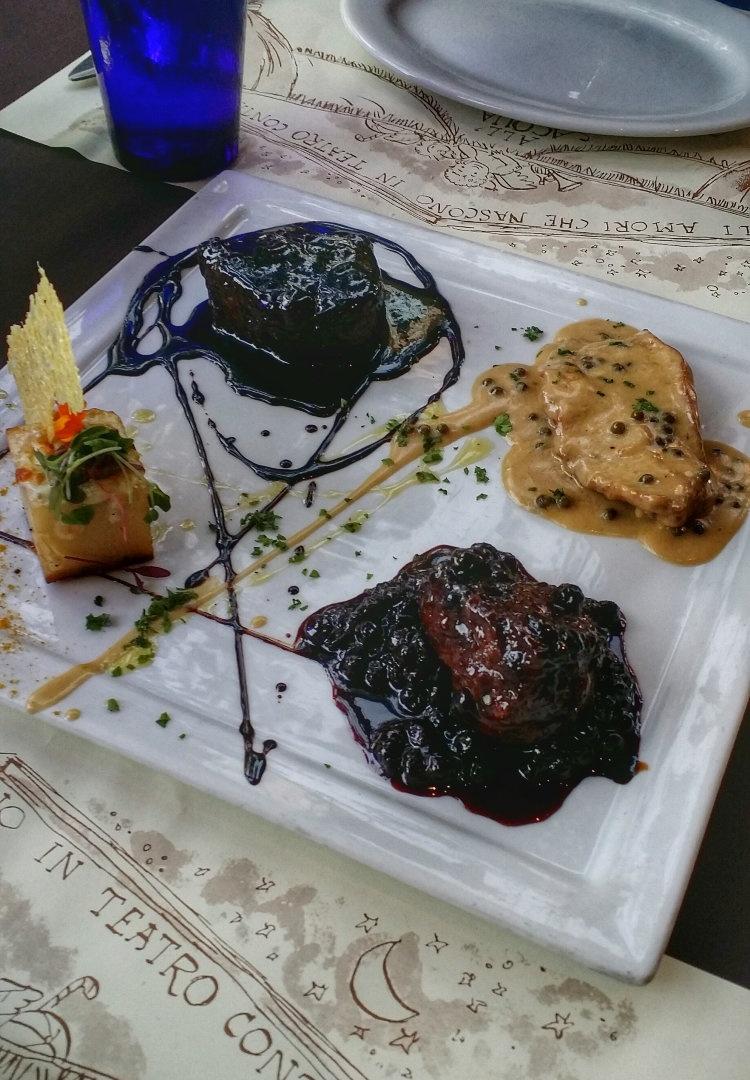 Heather and I spent several minutes debating which was best before we agreed it didn't really matter because they were each good in their own way. Our plate included Filetto all'Aceto Balsamico, featuring a balsamic vinegar glaze, Filetto al Mirtillo (my favorite!) featuring a hand carved filet mignon topped with blueberry sauce. Honestly, I usually prefer my steak plain - without any sauce (though maybe some mushrooms or crab on top), so to have a sauces like these on the fillet completely blew me away. 
Assaggio Di Dolci
 Finally, it was time for dessert and this too was quite a treat with Tiramisu, Pannacotta, Torta di Cioccolatta (flourless chocolate cake), and Cheesecake.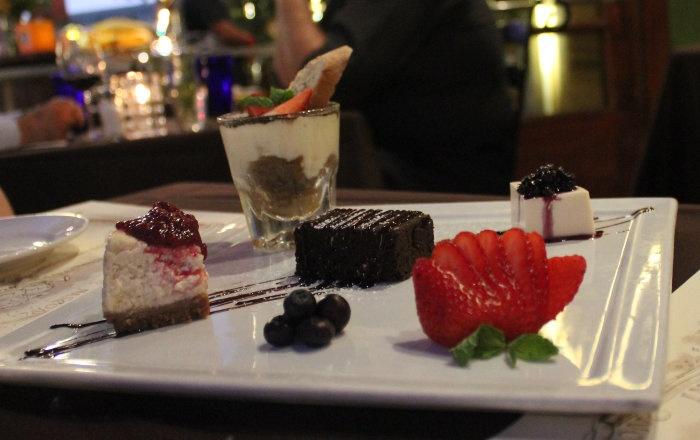 The tasting menu is $57 (with wine) or $53 without, priced per person and also includes Caffe Americano with desert, so this is certainly not a cheap dinner. However, when you consider that we got five pasta courses, three entrees, and four deserts, this is a great choice for a date night with someone special. 
Acqua Al 2 San Diego is located at 322 5th Ave, between J and K streets. It opens for dinner service at 5 p.m. For reservations, please visit their website or call 619-230-0382