We had a chance to check out the 360 G300H dashcam featuring good wide-angle and night vision features as well as being able to easily connect to mobile phones. Let's take a look.
The 360 G300H is a premium and easy to install WiFi GPS wide-angle Dash Camera with Color Night Vision created by 360 SMART NETWORK. The 360 G300H provides the ability to capture 1296p resolution video footage at an ultra-wide viewing angle of 160 degrees. This resolution in combination with an ultra-wide viewing angle allows the G300H Dash Cam to capture important details with great clarity of any object in front of, or towards the near side of the vehicle. Such details can include license plate numbers or even details of the passengers in a vehicle. The G300H also has the capability of providing this type of clarity in low light conditions such as dusk, twilight, or even pure darkness illuminated by nothing more than headlights, all while retaining their color quality. Regardless of the situation or environment, your video footage is seamlessly recorded continuously as you drive your vehicle without the worry of running out of storage for your videos thanks to the G300H's ability to Loop Recordings. As the G300H records, the oldest video files are overwritten as new footage is being recorded. This ensures that all events are being recorded as they happen with no second thoughts.
To support the video capabilities of the G300H, 360 SMART NETWORK has included a built-in GPS that can connect with your mobile device to fully utilize Google Maps. The interconnectivity doesn't end there, though. The G300H has to ability to connect with your phone to also access video recordings, see your live video feed, and even allow you to change settings or operate the camera remotely through an easy-to-use app interface! This app allows both tech-savvy and non-experienced users to easily and quickly make the changes they need for any given situation or user preference.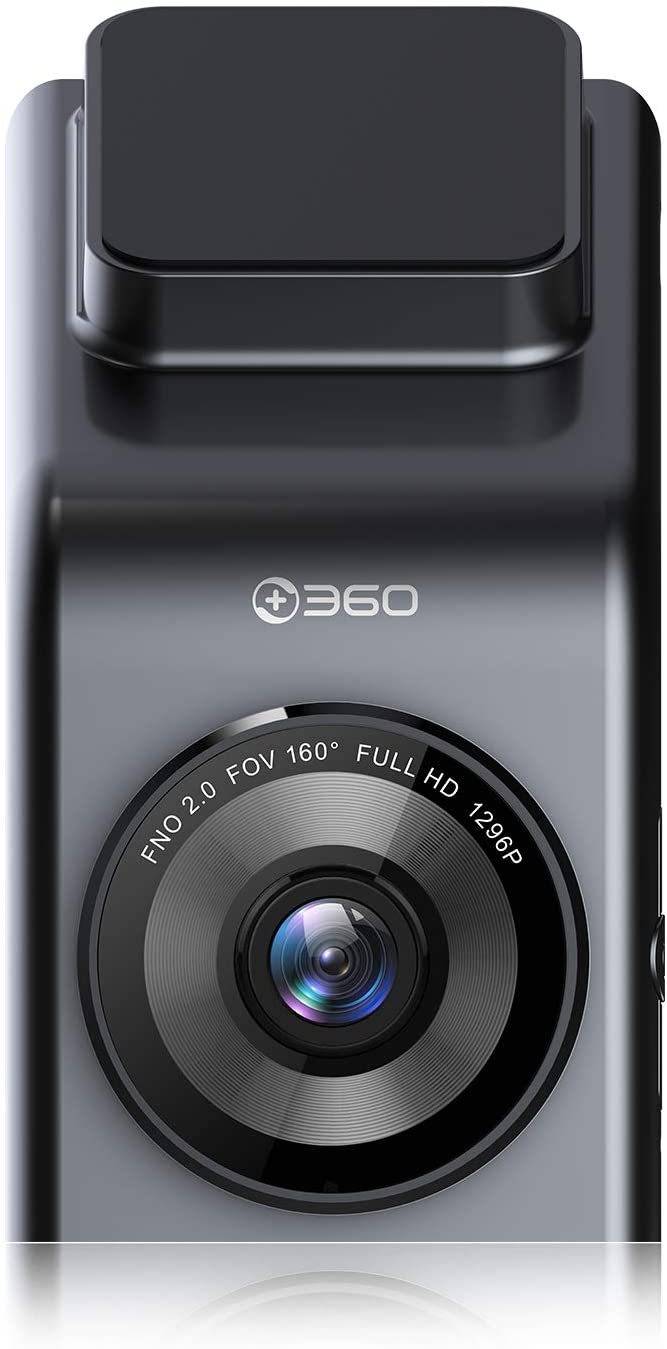 360 SMART NETWORK takes their inclusion of features a step further by implementing an array of secondary features that aren't always standard on Dash Cams. One of these impressive features is a G-Sensor that preserves recording made when detecting a sudden collision or movement from the vehicle and does not allow that data to be overwritten. This ensures that the most important moments that many use a Dash Cam for in the first place, are recorded and saved to be reviewed when you need it. The G-Sensor works hand-in-hand with the G300H's 24-hour parking monitoring capabilities, which allows the camera to monitor your vehicle even while it's parked and you are away. Far too often, collisions happen with the driver not inside the vehicle.
With 24-hour parked monitoring, you can rest peacefully knowing that if anyone were to crash into your car, you would have detailed information about the incident that you could pull up on your phone in a moment and clearly see necessary details. This information would be crucial in order to successfully report the situation to the proper authorities in a plethora of situations. These features work together by activating the G300H's 24-hour Timelapse recording capabilities, which has the camera take a picture every few seconds, then turning on fully for normal recording when a collision is detected via the G-Sensor. Over time and when viewed quickly, these pictures turn into a fast pace type of video that shows the events that span out over a great period of time, without taking up nearly as much space or battery life.
You can buy the 360 G300H Dash Cam on Amazon.