The world of wireless earbuds is extremely crowded these days and while it is good for consumers, it is also increasingly difficult for brands to stand out. Some still rest on the fact that people will recognize their names while others are forging ahead with excellent audio quality, attractive looks, and innovative features at a very competitive price point. That's where Edifier stands and they continue to be one of our favorite brands with the introduction of the NeoBuds Pro.
Edifier's NeoBuds Pro immediately attracts attention for it's sharp looks and distinctive styling that features nice touches such as Cylon or KITT-like red oscillating power light. It would have been simple and probably cheaper to just use a series of static LEDs here but this touch makes opening the clamshell case just a little bit more fun.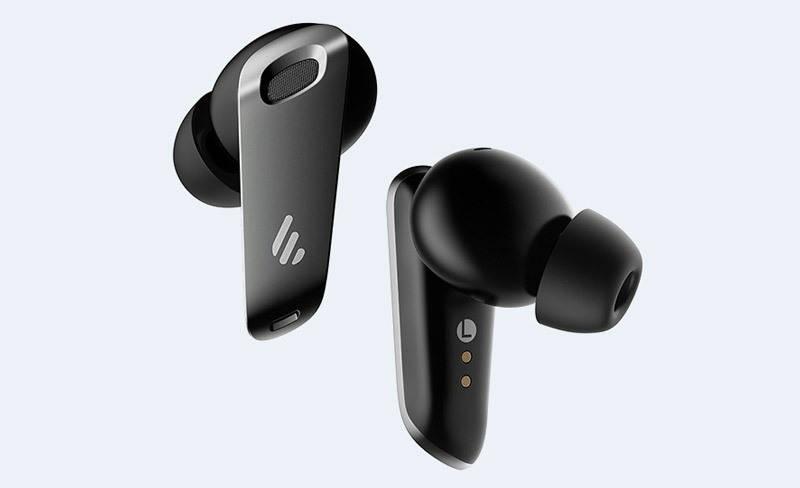 Inside the case, you'll notice that the ear-buds themselves feature a trapezoidal design that is far more attractive and stylish than what I see from a lot of other manufactures who are stuck emulating Apple's minimalistic poles.
Edifier's NeoBuds Pro stand-out for their quality and features just as much as they do visually. For instance, these feature Bluetooth 5.0 and are packed with Hi-Res Audio ability featuring both LDAC, LHDC, AAC, SBC, Hybrid ANC that can reduce external noises by up to 42dB, and a Knowles Balanced Armature driver + dynamic driver + electronic crossover technology that their marketing material says is designed to deliver "natural and balanced sound".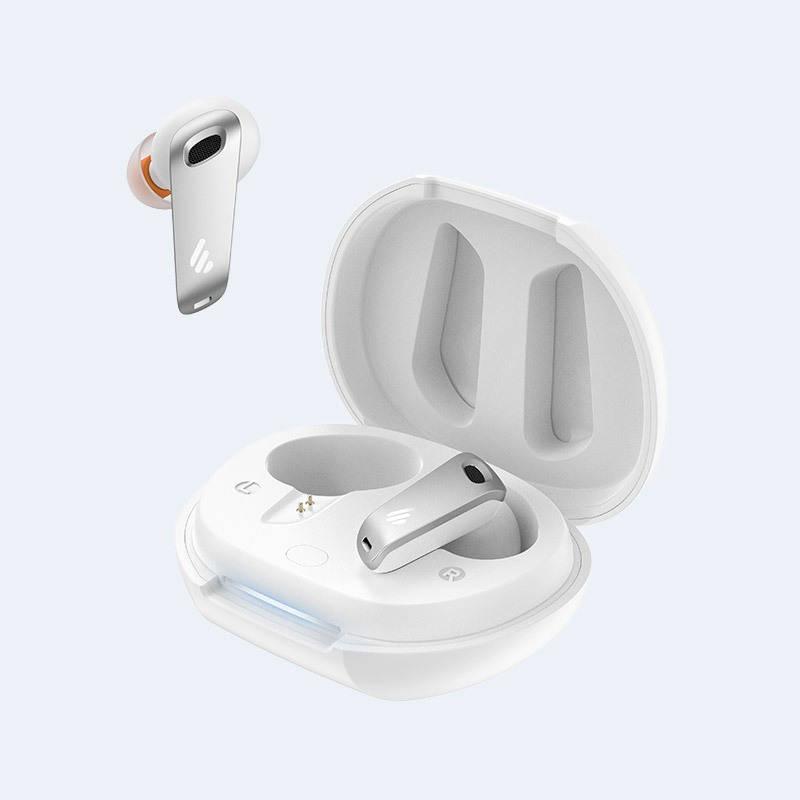 Guess what ... it does. These are some of the nicest sounding earbuds that I've used for listening to music. Realistically though, earbuds are never going to be perfect and ANC has it's limits but these do a fantastic job of getting you as close as possible to the experience you might expect from a high-end pair of wired headphones.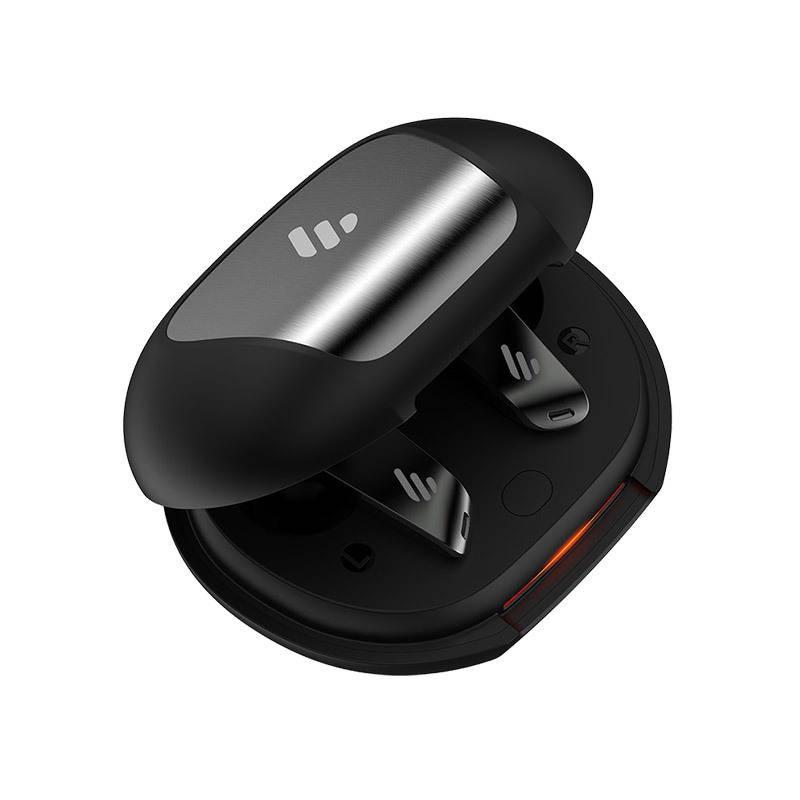 For taking calls, it features three microphones per earbud and they work well though I feel like the strength here is in listening to music and podcasts while commuting or traveling. Gamers will also appreciate the inclusion of a 80ms low-latency game mode as well.
Battery life is rated at 5 hours + 15 hours charging in the case for use with ANC on and 6 + 18 with ANC off, so this is is just about enough to keep the tunes going on all but the longest domestic flights with ANC turned on.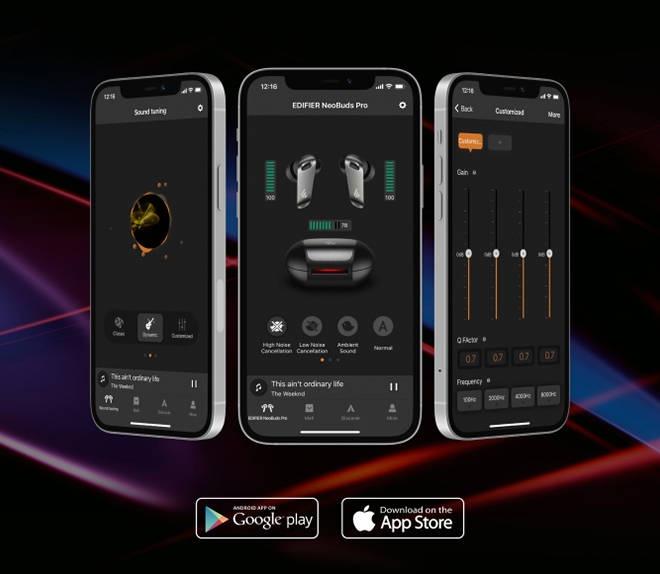 One of the more unique features that I think makes these NeoBuds Pro a true standout is the mobile app. I absolutely hate the fact that most earbuds rely on a manufacture's set combination of taps to execute different commands. Here though you can configure the earbuds functionality including setting sound modes, equalizing the audio to fit your listening style, and other functions that just make this that much more of a personal audio experience.
Finally, I couldn't possibly conclude this review of the Edifier NeoBuds Pro without mentioning the ear tips. I've never ever even thought about these in previous reviews once again ... the folks at Edifier were focused on making every detail of these stand out. Not only do they feature a rubber that they say can maintain a sanitization rate of 99.8% but it comes in SEVEN different sizes to ensure a perfect fit.
A few years ago, it wouldn't be surprising to see a price tag of $299 or higher for a less capable set of earbuds but they are now available for only $129.99! That's still in the premium category compared to some other products on the market but at under $200, this is something that you should definitely consider adding to your travel and commuting gear.