It's been a long and difficult past year and while there have been a lot of awkward, depressing, disruptive, and outright crappy moments it's interesting how things we once used for one purpose now have new meaning. For me, this year has thankfully been better than most but despite an abrupt end to most of my travel plans and even things that I once took for granted ... I've found a lot of new perspectives on life as well as gear that I find valuable today. Here's some of the items that I think you'll agree we can appreciate again in new and unique ways.
Cooking Accessories
I've always enjoyed cooking but frankly I did most of my dining out of the house ... until this year. Since the pandemic began to affect our lives back in March I've bought a rotisserie air fryer, Blendtec blender, cast iron pans, and other gadgets. My countertop has more gear than ever before but it's frankly been a great way to experiment with cooking new things. After all, cooking your own rotisserie chicken is a lot more fun than fighting the masked masses at Costco!

Watches
For most of us, watches are something we put on when we go out in social situations but may keep in a safe drawer while at home. Watches are timeless, and you can never go wrong with one. A lovely timepiece immediately makes you stand out regardless of the crowd. Whether you wear a watch for its functionality or just as an accessory, it is a rewarding gift worth having. When it comes to watches, you are truly spoilt for choice, and the options are limitless. From dress watches and dive watches to smartwatches, you can shop pre-owned luxury watches and have your pick of the best, depending on your budget and preference.
During the past few months though, what I found was that on those limited moments that I am out doing things, I don't always want to take my phone out of my pocket and check it. If I did, I'd have to sanitize my hands, sanitize the phone, and all that worry. However, simply being able to look at my wrist for time ... or in the case of my smartwatch, to check messages is quite frankly something new. Sure, I've always appreciated it for convenience but I didn't really ever expect I'd do so to avoid having to touch my phone because of possible infection.
Even if you don't need to tell time, watches do way more than just that and they come in a wide variety of form factors for fitness folks too. Check out this roundup of waterproof fitbit units over on superwatches.
Noise Canceling Bluetooth Headsets
One way by which people manage to tune out and concentrate on what needs to be done is by drowning out the noise around. What better way to do that than with a Bluetooth headset? Whether you are listening to music, your favorite podcast, or watching a video on YouTube, immersing yourself in quality sound is just awesome. There are several Bluetooth headsets in the market, and they vary in size, sound quality, and performance. However, what I found these past few months is being able to watch my tv and listen to the audio through the Roku remote gave me a few moments to relax and escape.
I could tune everything else out and have a few moments of "me time". Self-care is as important for men as it is for women and it is essential that we take opportunities to relax and decompress too.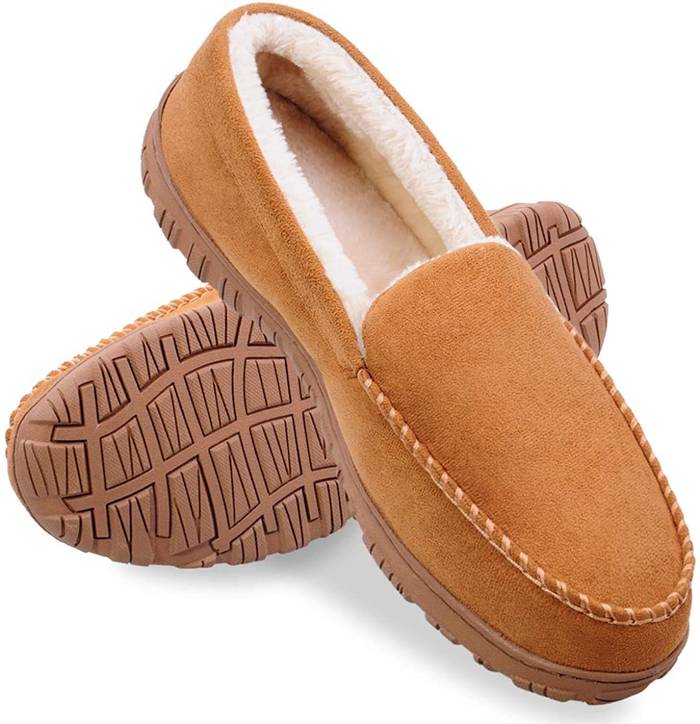 House Slippers Can Be Indoor / Outdoor Footwear
While I've been out of the house a lot less this year, I've found myself wearing house slippers a lot more. While I normally wear boots when I'm offroading and flip flops when walking around casually, I would typically just walk around barefoot at home. This year though, I've started to enjoy slippers that keep my feet warm as well as just simply being more comfortable when walking around or a quick walk to trash chute or mailbox.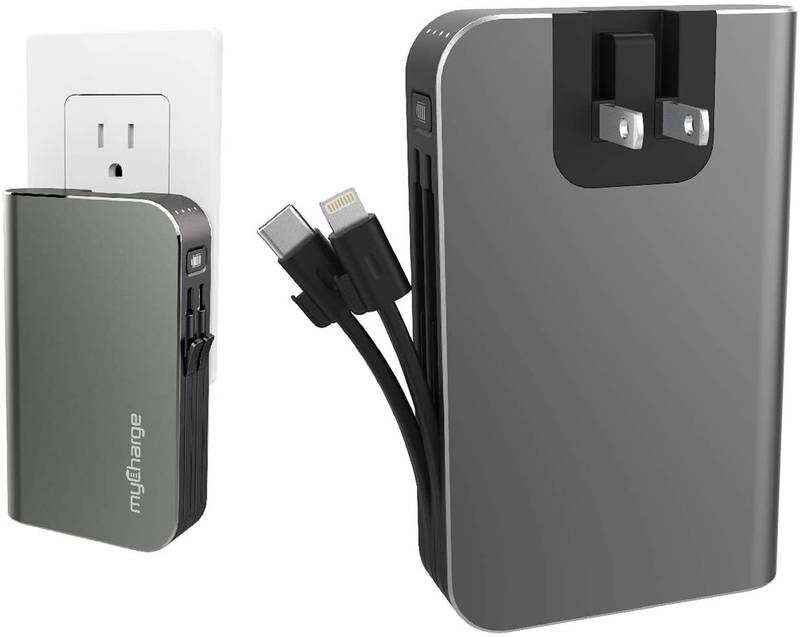 Wireless Chargers
This might be counter-intuitive since normally I use wireless chargers when I'm traveling and not able to access a power outlet regularly. However, this year I've found that I've spent a lot more time on the couch or our day bed. I don't always want a long cord connected to the wall so I've been using my favorite power bank in new ways. I'm absolutely in love with the myCharge Power Bank since it has the cords built in as well as the prongs to plug into the wall socket when I'm ready to charge back up again.