If there's one thing that I hate about almost every battery pack out there, it's the fact that I need to lug around extra cables and chargers. This simple fact makes even the most compact power banks become a pain in the butt for travel That's why I was so excited to check out the latest from myCharge, one of our favorite manufacturers of innovative power banks when they offered to send me their new Hub Turbo.
The Hub series from myCharge is unique compared to other power banks out there since it includes both a USB-C and Lightning charger cables built right into the battery, as well as a standard USB-A port so you can use other cables too. Plus, with the exception of the Hub Mini they also include a plug so it can connect directly to a standard American power outlet. This takes all the complication out of the equation since I no longer need to carry extra cables or a wall charger with me.
I love that!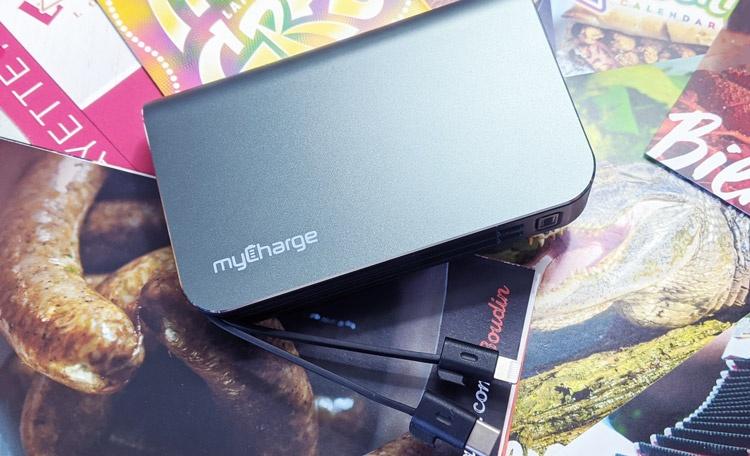 I tested it out a few weeks ago on my trip to Lafayette for Mardi Gras since I knew that between taking photos and videos with my phone I was going to drain those devices quickly. I also didn't want to have to lug around a backpack since I was going to be going from dawn to dusk without a real opportunity to plug in my phone. Thankfully the Hub Turbo 10050 that I had worked perfectly.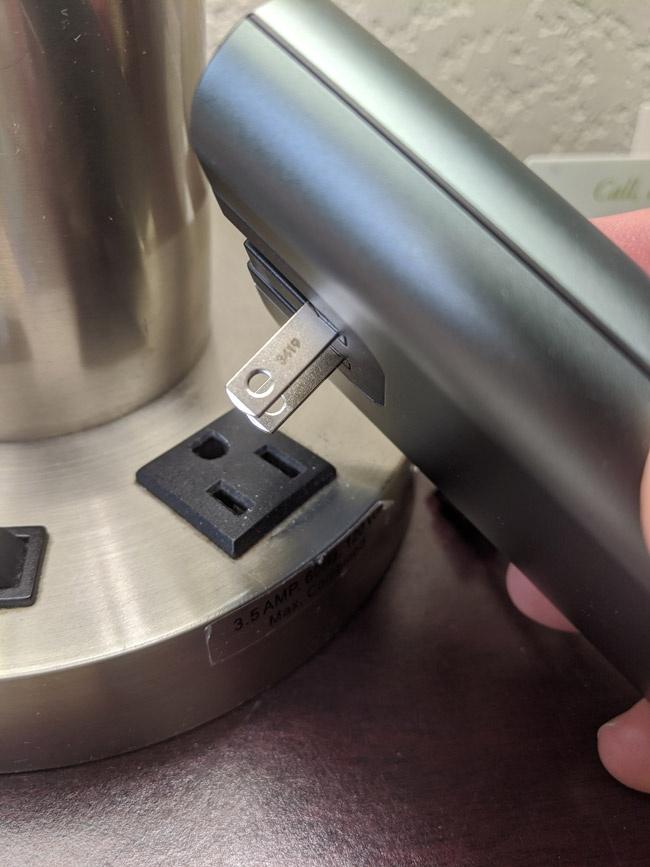 Not only was the myCharge Hub Turbo able to keep my phones charged easily but I was also able to help some fellow blogger friends out by charging theirs at the same time, with the 3.4A shared output from the 10,050mAh battery. For non-nerds out there, that's about enough to fully charge a typical phone about 6 times.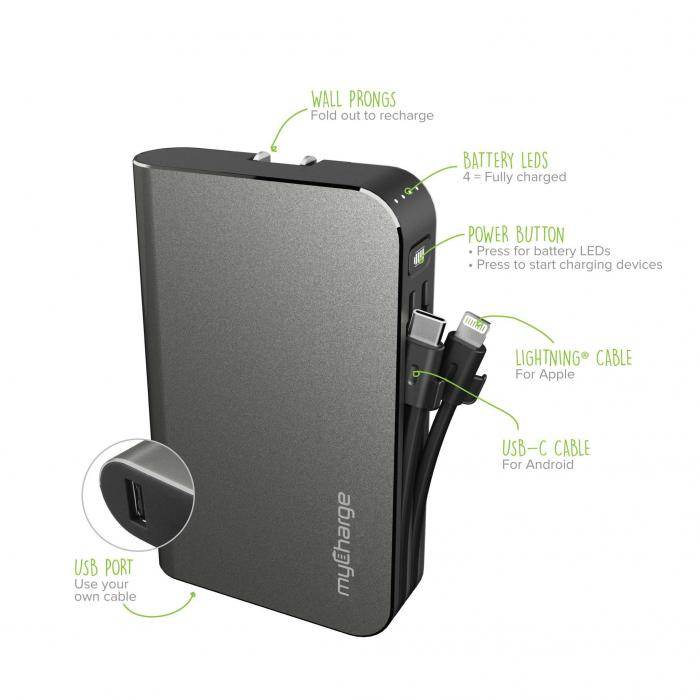 Equally important to being able to last a long time and charging phones and tablets quickly is the fact that it supports Pass Through Charging. This means that at night I was able to plug my phone into the myCharge Hub Turbo while the power bank itself was charging.
Overall, I was very impressed by this product, as I have been in the past with other products by myCharge. It does what it claims to and the build quality is excellent. In fact, it has earned a permanent spot in my travel backpack.
Check out more user reviews and buy it on Amazon using our Affiliate Link, or visit myCharge's website for more information.