Embarking on an adventure is one of the most exciting feelings ever. You might be thinking of the way to capture your trip, as you're planning it. There are so many boring travel photos wrapped all over your Instagram homepage, but you want to make a travel video that can truly capture your memories.
A travel video can be very creative and rewarding. In fact, it can be your own exciting project if you put a bit effort into it. You've to find yourself feeling productive when you're traveling. Instead of doing nothing, you should think about all the cool ventures and so something with all the enthusiasm you build up from adventures. Coming back from the trip with a kickass travel video is really meaningful. The video helps you to capture your memories in their purest form. And it has become easier with all the new technology coming out in this field the whole time. Don't know where to start yet? That's what we are here to help you out with. Here are 10 tips to show you the right direction and set you way ahead of the curve.
Get Inspired and Plan
How would you like your travel video to look like? What style do you like the most? Are you going to tell a story through your video? Will be a bit laid back and emotional? Or it will be high-paced and energetic? Think about it. I like to begin by choosing the music that I want to use for my video and that helps me to set the mood and pace. That audio helps you to have a pretty clear image in your mind about how everything should be going. Planning allows you to decide which scenes are worth shoot and which aren't. It also gives you an idea about the angles you want to use and the movement of your camera.
Use a Gimbal
Gimbals are your best friends. They help you to shoot smoothly even if you're walking, running, or jumping. They make your footage look buttery smooth. Using a gimbal is an easy and quick fix to the shaky footages. The days of worrying about keeping the camera steady are gone. Now you can shoot handheld videos by using a gimbal.
This device uses a gyroscope so that your camera stays steady and aligns with the horizon. There are also additional features in a gimbal such as smooth tilting or panning of the camera.
Slow Motion
Slow motion makes your video look cinematic. Your video becomes so much cooler than they actually are at normal speed. So, shoot in slow motion. Activate the frame rate on your camera to at least 60 fps. Generally, you'll want to use the frame rate to 120 or even 240 fps. There is a built-in feature in iPhone 7 and 8 which produces amazing slow-motion videos. If you own a GoPro, you can shoot 1080p videos at 120 fps. Or if you have a normal DSLR camera like Nikon D3300, you can also shoot at 1080p videos at 60 fps. But, you'll have to spend more money if you7 want to higher than that. Shoot your high frame rate clips and export them in your video editing software and slow them down to 30 fps and boom! There's your slow-mo video.
Golden Hour
For both photographers and videographers, lighting is a very sensitive matter. It can take your video to a higher level or it can it to a lower level. It's great to shoot most of your scenes outside. There is a lot of light and you'll not have to use features such as the ISO to brighten the shoot and damage the quality. It may sound a bit nonsensical but the truth is, too much light also can ruin your shots. Because most of our cameras have small sensors that over-expose the shoot if there is too much light. Because of this, colors blustered in some of our shots. So, instead of shooting in too much light, you can do your filming when the sun is low in the sky and very close to the horizon. In a nutshell, do your shooting after the sunrise and before the sunset. That time is called the golden hour bu the photographers and videographers. Every single subject looks better and epic at golden hour.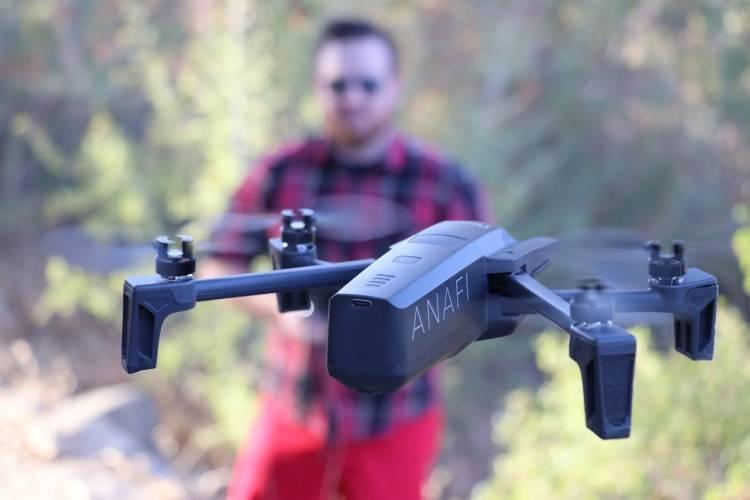 Use a Drone
Drones are very affordable these days. Nowadays, it's easy, cheaper, and handy to get breathtaking aerial shots which will literally take your breath away of your audience. If you want to include a lot of landscape shots in your travel video, go with the drone shots. You can also use them for shooting architecture, city life, and so on.
Edit Your Video
Take time and edit the bits and pieces of your shots when you're back from your adventure. It can be a challenging task but if you outsource video editing, it will take your video to the next level. Get started by throwing away any shaky and unwanted footage and combine together the footages which make it to the final cut. And then, you can add transitions and even add music and some effects to make it more creative. Color grading and matching is also an essential part of editing your video. Color grading brings specific colors to the dull and grayish looking footage.
Make your plan, take your equipment, apply the techniques, pick the right moment, edit your footage, and boom! You make an aesthetic travel video. I hope these quick tips will help you to create better travel videos. So, go out and put them into operation on your next trip. Good luck!