SEGA's Fall Lineup of Japanese RPG and Puzzle Games Looks Awesome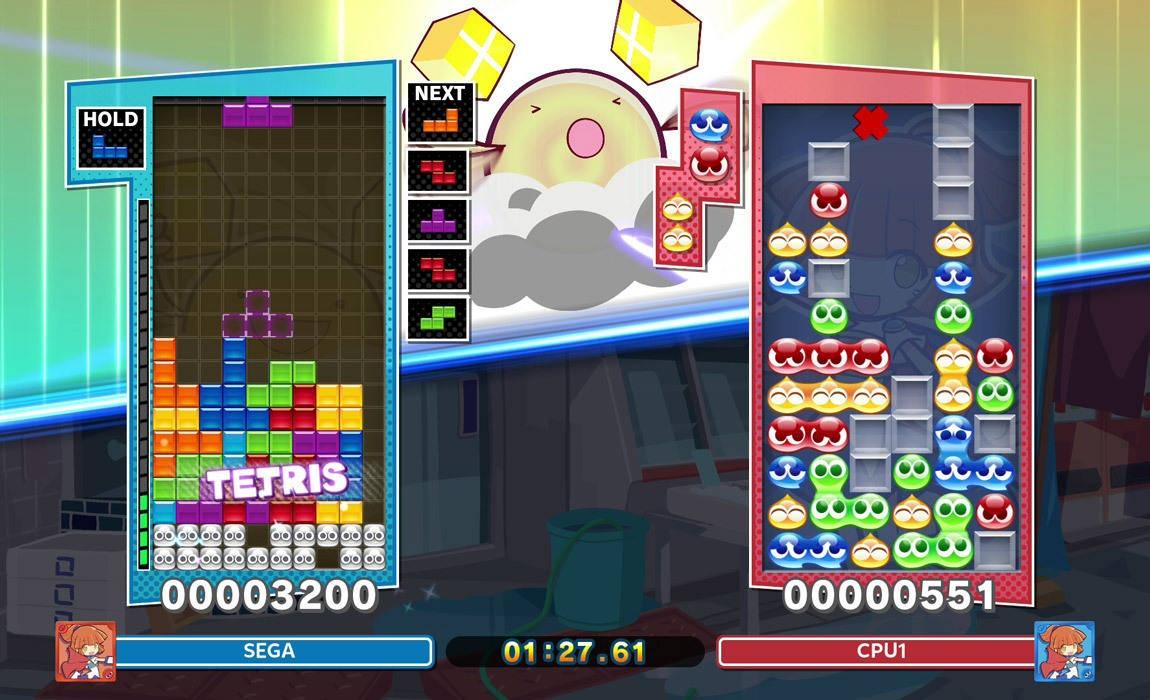 We make money from support by sponsors, advertisers, and affiliate partners. As an Amazon Associate I earn from qualifying purchases.
While I'm a huge fan of military shooter games and economic sims, Japanese RPGs and puzzle games have a special place in my heart too. There's a sense of story, use of colors, innovative music and character development that Japanese developers like SEGA have mastered. Here's some of the new and upcoming releases that the brand has coming out this fall.
Yakuza: Like a Dragon
Yakuza: Like a Dragon brings players to the brutal streets of Yokohama, Japan, with an adventure that marries the intense brawls that the Yakuza series has been known for, with the strategic depths of a classic JRPG. George Takei takes on the role of Masumi Arakawa, a powerful patriarch whose dissolution of the Tojo Clan's yakuza empire sets into motion the conflict at the heart of this complex, winding narrative. Want to see a group of middle-aged yakuza "heroes" battle massive construction vehicles, take down thugs with an uppercut from a variety of everyday items, or summon a tempest of pigeons? Yakuza: Like a Dragon has you covered – it's like no other RPG before it. Launches on November 10 with the new Xbox Series X | S consoles.
Release Date: November 10
Persona 5 Royal
Persona 5 is a robust coming-of-age story, following a group of teenage vigilantes as they navigate all of the challenges of growing up: surviving high school, making and keeping friendships, and helping restore order to Japanese society. The Royal edition introduces all new storylines with new confidants and after-school activities in modern Tokyo.
Release Date: Available now
Catherine: Full Body
Best described as an unconventional horror about navigating complex romantic relationships, Catherine: Full Body is the tale of a young man named Vincent who struggles to choose between his long-term girlfriend and an intriguing new lover with the same name. With 13 possible endings based on the decisions that players make, Catherine: Full Body gives players the autonomy to decide for themselves what they consider to be 'good,' 'bad' and 'true.'
Release Date: Available now
13 Sentinels: Aegis Rim
Set in a modern world littered with giant kaiju (monsters), 13 Sentinels: Aegis Rim is a deep sci-fi adventure spanning thirteen intertwining stories. Hailed as "the best time travel game of the last 25 years" and with a selection of industry awards, players make their way through an epic mystery.
Release Date: Available now
Puyo Puyo Tetris 2
Perfect for puzzle game fans, Puyo Puyo Tetris 2 marries the best of Tetris and Puyo Puyo, a popular puzzle game series from Japan. Players make their way through puzzle-based challenges, popping colorful Puyos and navigating falling Tetris blocks in stages of increasing difficulty.
Release Date: December 8
Sonic Mania + Team Sonic Racing Double Pack
Experience everyone's favorite blue blur in a two-in-one combo deal with the Sonic Mania + Team Sonic Racing Double Pack, as players can participate in either game, for double the fun. With Sonic Mania, players can participate in a true, classic Sonic experience featuring a variety of new zones with iconic Sonic favorites, along with Team Sonic Racing, where players can race as a team, win as a team, and knock out opponents on a fast and fun adventure.
Release Date: October 27, 2020
Sonic Forces + Super Monkey Ball: Banana Blitz HD Double Pack
Featuring two games in one with the Sonic Forces + Super Monkey Ball: Banana Blitz HD Double Pack, players can experience two fast and thrilling Sonic games. Sonic Forces features three types of fast action gameplay and powerful gadgets to create a custom character, as Super Monkey Ball: Banana Blitz HD allows players to race through 100 colorful stages and challenge one another to 10 fan-favorite party games.
Release Date: October 27, 2020
Written by

James Hills

Page Views: 1137