Wow, you're almost there and it's time to take a break - right? Nope :( Taxes are really an all-year type of thing and the good news is that if you take this perspective then it makes your spring a whole lot easier to manage. One of the big differences between Block Advisors and "just a tax preparer" is that they take a higher view of your finances and that's important for anyone running a business - no matter how small it might be.
Establish a relationship with a professional you can trust
I had a chance to meet with a representative from Block Advisors and I was pretty impressed. The guy knew his stuff and was great to talk with. Not everyone is right for you, but now that you're done with your taxes it's time to evaluate if the person you worked with this year is right for you and your business.
You need to find someone with whom you feel comfortable and can call and ask for advice when something changes.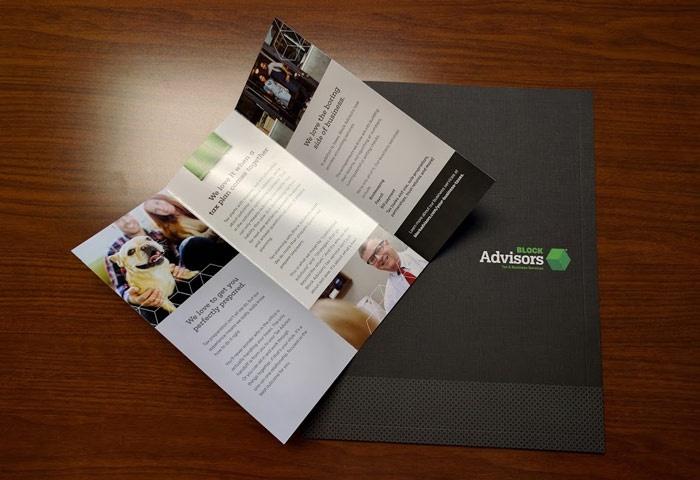 Planning now will save time and money!
If you take time to prepare a plan for this year, you're going to save both time and money. Think about things like maybe blocking off a weekend in the spring and scheduling quarterly reviews as well as identifying software tools that make sense. By having a plan, it will eliminate the need to scramble in the spring when everyone is stressed out.
Create a system that's easy for you to follow
While you are planning, consider what system makes most sense for yourself. While there are lots of ways to organize your finances the only RIGHT one is the one that you're able to follow. That means that if having paper and filing cabinets is something you understand then do it! For others, there are software solutions that are better. Tools are only good if you use them, so pick something that works well for you.
Review this year's returns for ways to optimize them next year
I'm sure you had some surprises this year and maybe you discovered that some things you declared weren't really applicable. Don't worry - things happen but for the upcoming year you should take those lessons and optimize your financial plans. This way you can do what's best for you.
Use this time to review your overall financial plans
While tax time is dominated by talk about taxes, this is a great time to take a high-level look at your overall financial picture. Consider using this time to evaluate your retirement plan and even to make sure your end of life plans are still current. There's never really a good time to talk about death, but since you have all the financial documents fresh in your mind it's a good time to review that too.

Relax - You aren't alone!
With tax season over, you may be ready for a vacation (and hopefully your refund was big enough for that!) Just remember, your Block Advisors representative who helped you this year is here to help you all year long. They understand that financial health isn't just a once a year thing, so they are ready to help you put together a plan to make next year even easier!