We all know what is it like to have to strike a balance between keeping warm and cosy through the autumn and winter months without compromising on style and fashion.
Gale force winds can cut you through you, and clear blue skies can switch to monsoon season in a bus journey. It is so much easier to dress well and be comfortable in the summer, as layering up in an attempt to keep out the winter chill can sometimes leave you looking like the abominable snowman! However, with a bit of smart styling and some trendy layers, which you can see more in SVD, you can look great even when the weather outside is frightful.
Go For Weatherproof!
If you want to avoid having to duck under the shop awnings on your commute to work or walk into the office squelching away with soggy feet, you need to weatherproof your wardrobe. Start off with your footwear - there's nothing worse than cold, wet feet. Ideally, you want some good quality waterproof boots, but we appreciate that if you work in a smart environment, these aren't always practical. Regularly polishing your leather shoes doesn't just keep them looking clean and shiny, but helps to form a protective sealant to keep the water out. Suede shoes can also be treated with a waterproof coating which not only keeps your feet dry but helps your shoes last a little longer.
Don't forget your outerwear as well - a good quality raincoat is an absolute must. A wax coat is excellent for repelling water, but leather coats do need treating with a balm to prevent it from cracking in the colder temperatures.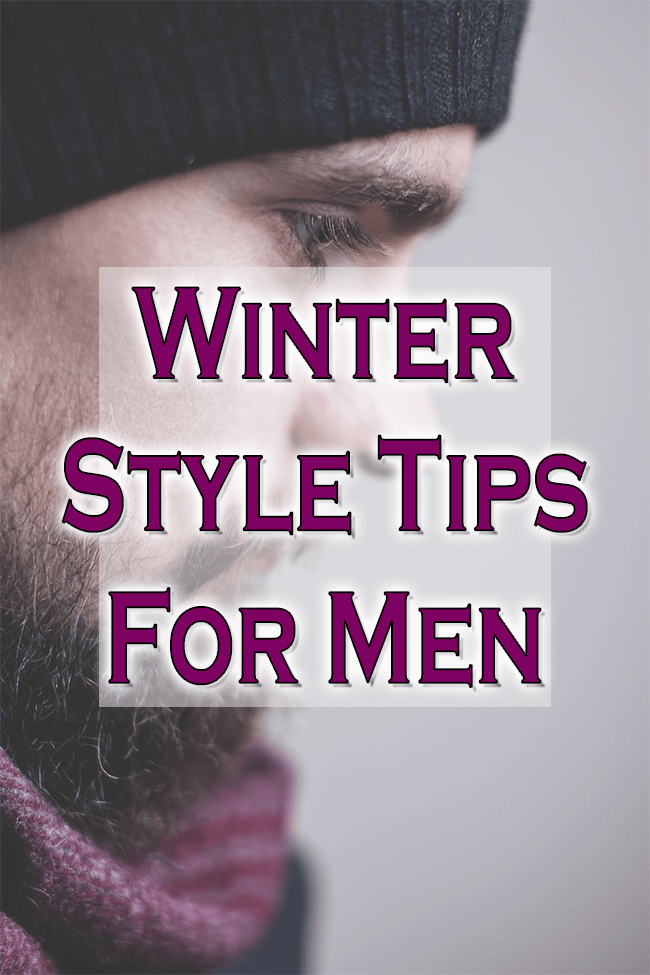 Opt for Neutral Colors
While you might fancy bright colors to brighten up your day, sometimes the colorful pastels and neons of the summer and spring can be a little nauseating in the middle of the winter. That does not mean you have to switch to an entirely black or grey dull wardrobe though - no! Go for muted shades; burgundy and maroon instead of bright red, mustard instead of canary yellow, rusty oranges and coppers and moss greens - they add a seasonally appropriate touch of colour to your outfit, and almost everyone looks good in an autumn palette.
Update your Accessories
Accessorising against the harsh autumn and winter weather is much more than a hat and scarf. First and foremost, you need a good quality hat. Ditch the baseball caps unless you are going to the gym and opt for a cosy beanie or flat cap style hat to look stylish and keep your head and ears warm. A chunky, knitted scarf is also a must - the longer, the better! Opt for something with a touch of the colour palette we discussed in the previous point to give even the dullest of outfits a little splash of muted colour.
It is also wise to invest in an umbrella. We are not talking about a gaudy and poor quality one from the local discount store that is going to turn itself inside out at the merest hint of a breeze. You need to look for a high-quality one that is going to hold up in the wind so that your suit does not get wrecked on the way into work.
In terms of bags, you need something waterproof. After all, you do not want your laptop, and all of your important papers and documents to end up a soggy wet and damaged mess. Opt for leather that has been coated, or for something a little less on the expensive side, nylon or treated canvas.
Layer It Up!
The trick to staying both warm and stylish is layers. Contrary to popular belief, several thin layers are much more effective at keeping you warm than one or two thick layers. Opt for a lightweight cotton base layer, with a brushed cotton shirt and a hoodie or knitted sweater over the top. The thinner layers will trap warm air in between them, keeping you warm, and when you make your way from the cold outside to the overheated office, you can take off the layers.
By following these tips, you will not only stay warm and dry this autumn and winter but look stylish at the same time.