Are you dreaming of a Caribbean vacation and snorkeling in warm, turquoise-blue waters? We've got a list of the top 5 snorkeling spots in the Caribbean.
Malmok Beach, Aruba
More rocky than sandy, Malmok Beach is not for sun worshipers, but it's perfect for snorkelers and great for beginners. Rocks and corral to the north of the entry, and a derelict fishing boat in five feet of water about a half-mile to the south, all attract multitudes of fish. You'll see starfish, puffers and even fireworms.
Dawn Beach, St. Maarten / St. Martin
Your drive on the bumpy and windy road to Dawn Beach will improve now that resort development has begun in this area. The main reef runs parallel to the shore of powdery white sand and requires some paddling, but once out you'll find one of the most incredible snorkeling spots in the Caribbean. Be wary that a strong cross-current can develop.
Devil's Grotto, Grand Cayman Island
Just outside the capital city of George Town, Devil's Grotto is the most popular snorkeling site on Grand Cayman Island. Towering coral and limestone create a labyrinth of caves and caverns. You'll encounter large tarpon, which are not aggressive, and fun exotic fish such as damselfish, parrotfish and trumpetfish.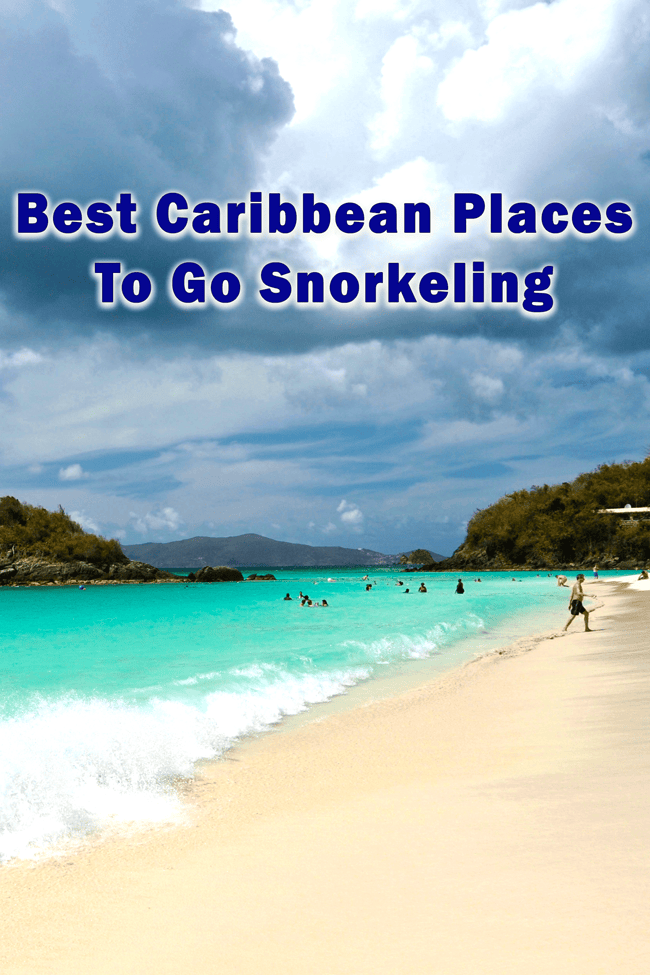 Trunk Bay, St. John
Renowned for its 650-ft underwater snorkel trail in Virgin Islands National Park, Trunk Bay is classic snorkeling. A tip from experienced snorkelers to this site is to check out the two rock formations that are about 200 feet offshore - you'll find lobsters and even eels hiding there. The beautiful picturesque beach at Trunk Bay will keep the non-snorkeling travelers entertained.
Stingray City and Sandbar, Grand Cayman Island
Stingray City / Sandbar is the Caribbean's most popular animal encounter and considered by many to be the most exciting snorkeling experience in the world. Snorkel in 12 feet of water at Stingray City, or 5 feet of water at Sandbar. Snorkeling tours take you on a short boat ride out to where you'll encounter large groups of friendly stingrays, many of which will eat right out of your hand. While out there paddle over to the corral reef and snorkel among many more exotic tropical fish.