The Philippines is a popular destination because of the stunning beauty of its beaches. The island nation is home to some of the world's most beautiful coasts and it is hot year-round. It's also really cheap, making for the perfect vacation.
The thing is that there are literally thousands of islands that make up the Philippines. Some of these islands are tiny, but the large islands have a lot to offer, including incredible resorts and sublime beaches.
Want to know where to start? These are the best beaches in the Philippines.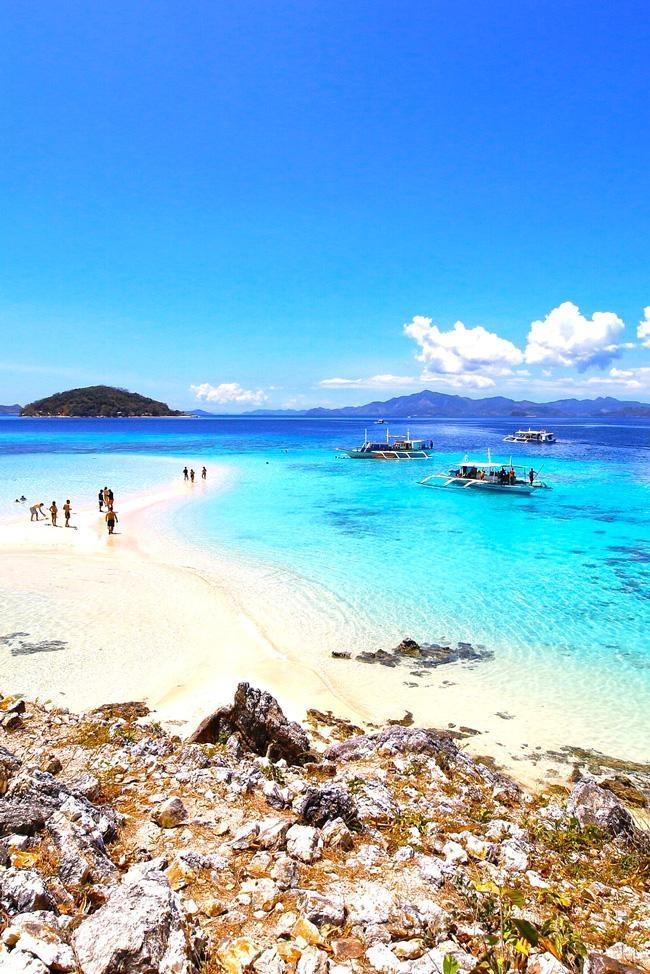 Malcapuya Beach, Coron
Malcapuya Beach is a little difficult to get to… but that makes it so much more worth it. Because you'll have to take a short boat ride, and there are few hotels along the beach itself, you'll find it quiet and picturesque. There are facilities, and you'll be able to buy snacks and drinks.
Take a trip from Coron to El Nido to experience the next beach.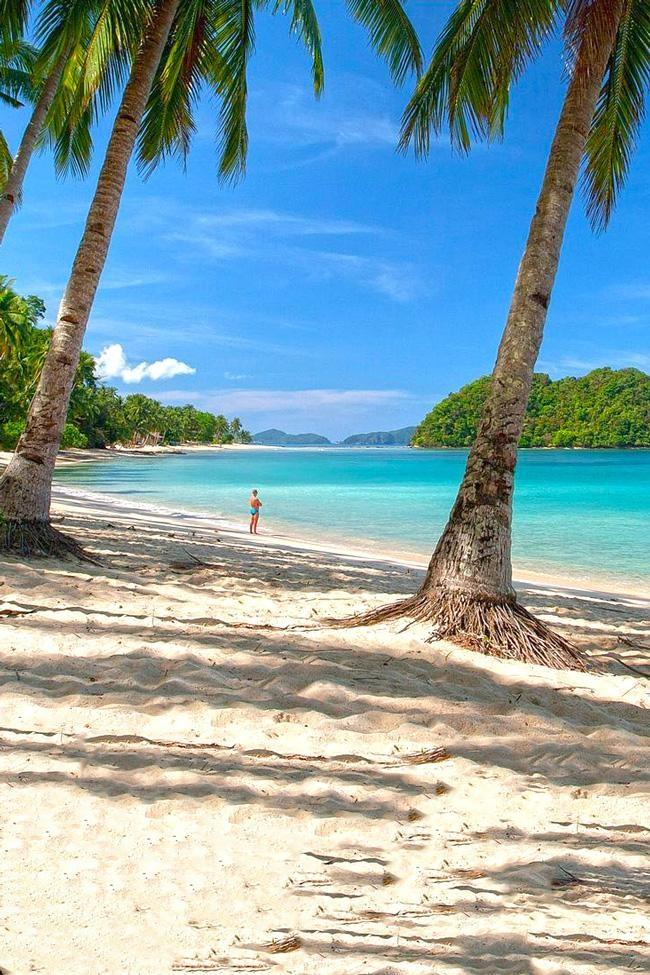 Las Cabanas, El Nido
El Nido is a charming town and one that deserves a stay of at least a few days. It is where you will find day trips to the most incredible lagoons you'll ever see. It is also near its fair share of amazing beaches. Las Cabanas is most highly recommended. It is easy to reach, and will give you front row seats to the most beautiful sunset in the world. Seriously, the sky changes into shades of blue you never knew existed!
Paradise Beach, Bantayan Island
Paradise Beach, on the tiny Bantayan Island, is the perfect destination for a romantic getaway. It has an untouched feel, given that you won't find hawkers, resorts, or restaurants. Spend a day there and you'll never want to leave, having gotten the chance to forget the rest of the world for once. You will get to relax, spend quality time with your partner, and have an idyllic photo shoot!
Nagtabon Beach, Puerto Princesa
Nagtabon Beach is about an hour outside the town of Puerto Princesa. For this reason, it is generally overlooked by tourists. However, getting there is easy and cheap, and the quiet beach is well worth it for a fantastic Philippines guys trip. At the beach, you'll be welcomed with your own hammock or deck chair, and locals will grill fresh fish for you. Add a cocktail or two into the mix and you will have the perfect day.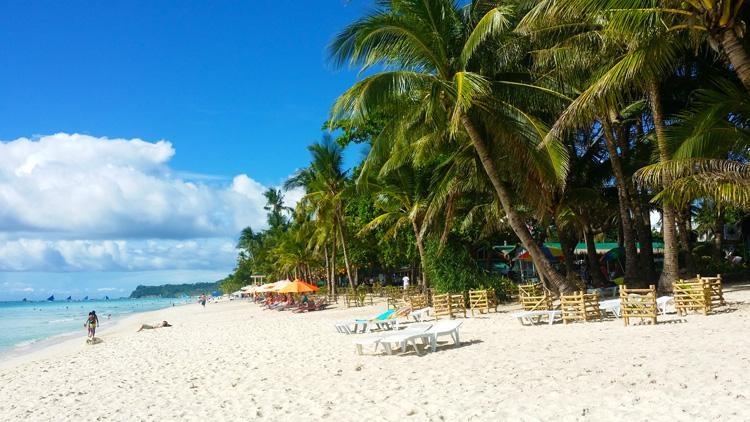 White Beach, Boracay
Boracay is perhaps the most well-known tourist destination in the Philippines. So much so that the government took the decision to shut it down to stop the environmental damage tourists were doing to it. Now it has reopened with new regulations in place, and it is the ideal destination for an eco-friendly vacation. White Beach is as it sounds, and is truly incredible. The contrasts between the white sand and the crystal blue waters are too good to put a filter on!
Nacpan
Nacpan is relatively close to El Nido, and is worth a day trip.
The best way to get there is either by motorbike or car, each of which is relatively cheap. It is still somewhat untouched, although not so much that you'll feel alone. Take a chance to see it before the tourist bug takes it over.