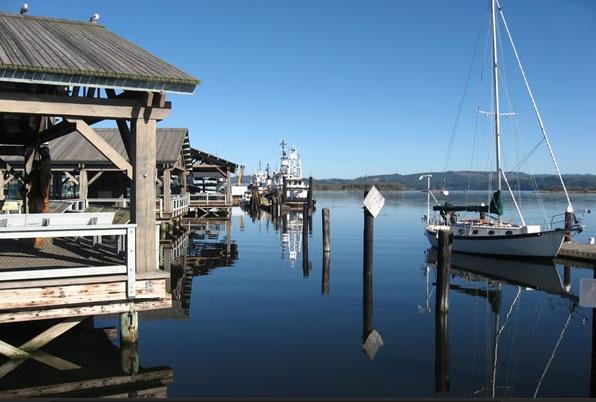 Every so often, I come across a cool town that isn't flashy and at the top of your mancation radar but might make a great destination for a quick guys weekend. One such town is Coos Bay Oregon.
Prior to a reader sending in the suggestion, I had never heard of the place but the name sounded funny and so I checked it out. What I found was that it has a lot of great stuff that would make a great guys weekend destination including fishing, boating, hiking, even some of the best sand boarding in the country.


Coos Bay Oregon Highlights
Sand Boarding and Sand Sports

For those of you not familiar with sand boarding, imagine a hotter, dryer version of snowboarding. Coos Bay has some great dunes and about a half hour north of Coos Bay, in Florance, Oregon there is even a dedicated sand park, Sand Masters - complete with pro shop and sand board rentals.
History - Shipwrecks and Lighthouses

Coos Bay is also the largest commercial port between San Francisco and Portland so there are a variety of wrecks to explore while scuba diving, both inside the bay and outside. Also, as you can imagine there are several lighthouses along the coastal area around Coos Bay that you can explore as well.
The Mill Casino
What mancation or guys weekend would be complete without a casino! If you are looking for an opportunity to test your luck, The Mill Casino has a good selection of games, including 700 slots, Vegas-style table games, and a 4-table poker room too. In addition to the hotel, The Mill Casino also features an RV Park, so this might be an option if you are planning to make Coos Bay a stop as you cruise the Oregon coast by RV.
Whale Watching and Water Sports
Of course, how could you even consider coming to Coos Bay without planning to look for pods of orcas or kyaking along the river, Coos Bay is the place to be.
Golf

How could we have a mancation without including golf! Luckily the Coos Bay area has many golf courses, including the stunningly beautiful Bandon Dunes Golf Resort which should be enough of a reason to visit the area if you are a golf lover.