The beautiful continent of Australia makes a popular vacation destination, with bright blue water that makes the beaches a top hotspot. Although the land and water may provide gorgeous sights to see, there are still some emergencies that could come up while vacationing there. With these five tips for dealing with vacation troubles, anyone can be as prepared as possible no matter how their trip goes.
Know How To Contact US State Department Representatives
While Australia is a pretty safe country, you never know what might happen. When the unexpected happens, it's always good to have a friend who's able to help out. For Americans traveling internationally, that means knowing where the US Department of State has a consulate location. The Australia page on the State Department's website will also have all the information that you need to know about traveling in Australia. That includes Tourist Visa information as well as emergency contacts. I'd recommend that you have these contacts recorded somewhere in your gear so that you can find it easily. You never know when something might happen from having your passport stolen to a disaster where you might need assistance beyond what you can do on your own. In the case of Australia - the US State Department has the Consulate General in Sydney, Embassy in Canberra, and Consulates in Melbourne and Perth.
Make Note of Any Nearby Money Transfer Locations
A common fear for vacationers is their belongings getting stolen. What if someone were to steal the purse or wallet that has all the trip money inside? Many people would be stranded in Australia without a way to get back home, unsure of what to do next. During the trip, travelers should be making note of any money transfer locations in the area. This way, if any money does get stolen and they need to get help from someone back home, a family member can send it via money transfer.
Consider Renting A Car Rather Than Depending on Public Transportation
Public transportation in most Australian cities is just as safe as any American or European city but having your own vehicle can give you a sense of both freedom as well as safety knowing that you have some sense of control. For Americans it can be a bit confusing at first since we think of a "car hire" as hiring a driver to chauffer around. Here however you are hiring the vehicle itself - so for instance if you are flying into Brisbane, you'd be looking for signs pointing to the Brisbane airport car hire desk when you land.
Know Which Foods to Avoid
If one of your items on a holiday travel wish list is to try unique foods from that location, then just be sure to know which foods should truly be avoided and which are safe to eat. It's best to avoid eating foods that are raw or undercooked. While locals may enjoy it, someone attempting to eat foods like this who doesn't regularly could end up with a very severe upset stomach at the very least, and food poisoning in the worst case. Stick with fully cooked meal options that come recommended to prevent sickness and a potential need for a hospital stay.
Stay Away From Poisonous Insects and Animals
It may be difficult to entirely keep away from insects and animals when outdoors, but people at least need to watch out for the poisonous ones. Find out where the most poisonous creatures tend to stay on the continent and avoid those places as much as possible. Wear bug spray each day and seek medical attention immediately if ever bitten. The funnel-web spider has a serious bite that can kill in just two hours' time without medical intervention.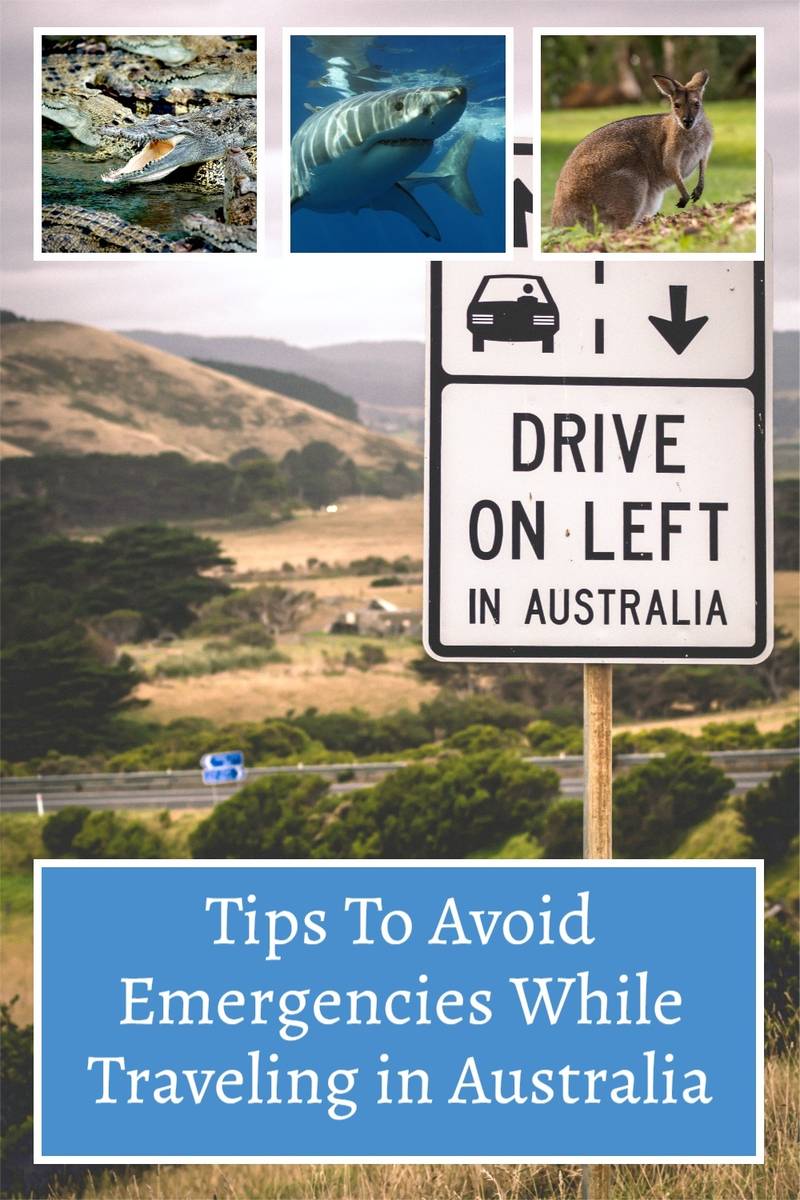 Ask About International Health Insurance Coverage
Anyone traveling should be sure to check their health insurance plan to determine the amount of international coverage they receive. They may have to use a certain type of clinic or have a higher copay while traveling than they would at home. It's also important to carry a health insurance card while on vacation to ensure you can get service quickly without any issues.
Keep Multiple Forms of Money
It's never smart to rely on cash only when traveling. People should have a credit card on hand in case they need to make a reservation and have the card on file, or the cash gets lost or stolen. Several forms of payment are best to handle all situations.
Australia provides a beautiful travel destination with plenty to see and do. As long as people are taking precautions and being smart about what they eat and come in contact with, the trip should go as smoothly as possible. Knowing how to handle yourself in an emergency situation is best no matter where you travel to, Australia or otherwise.