Josefas Cocina Mexicana is a brand new addition to La Jolla from the same folks that brought us Iberico. As part of it's opening, I was invited to stop by for a lunch to check it out and share my thoughts.
For the past year, I have been moaning that the San Diego restaurant scene sucks - and so a few PR teams ganged up on me to convince me that I just had bad luck in picking places. While I still stand beside my earlier comments, I am starting to discover that while San Diego doesn't celebrate - or demand - a certain high level of sophistication from its restaurants compared to the prices charged, ... there are some fantastic gems.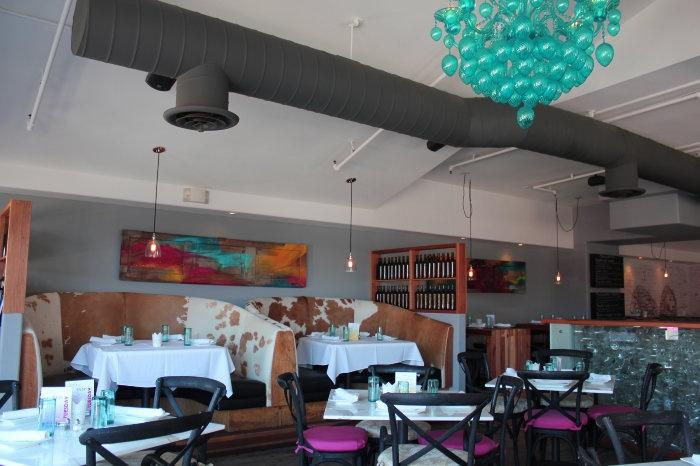 Josefas was one of those gems that since it was open only two weeks at the time of my review being written is destined to become a star of downtown La Jolla as well as San Diego in general.
The restaurant concept is upscale Mexican with a menu featuring classic dishes such as Tacos and Sopas but also offers delicious alternatives that while still distinctly "Mexican" and "Spanish" influenced are on-par with the top restaurants in any major city. Truly, this is a restaurant that those people in La Jolla who enjoy rolling up to the valet in a Bentley convertible will enjoy as much as those like myself who self-parked around the corner in my Kia Soul.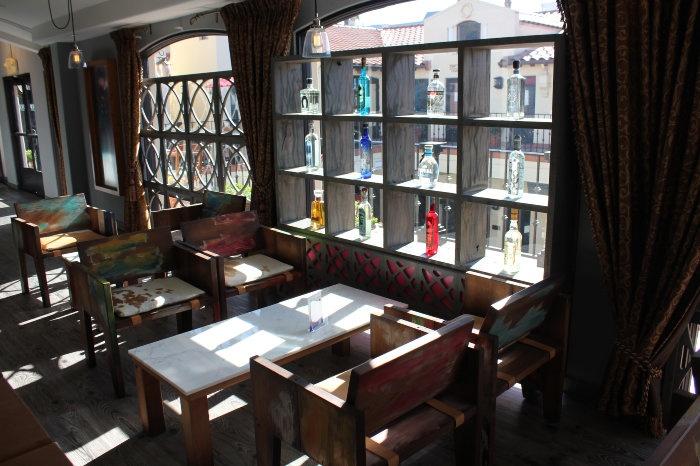 Of course, alongside the dining menu, the restaurant features a large bar / lounge area and a long list of top shelf tequilas both as decoration as well as available for pouring.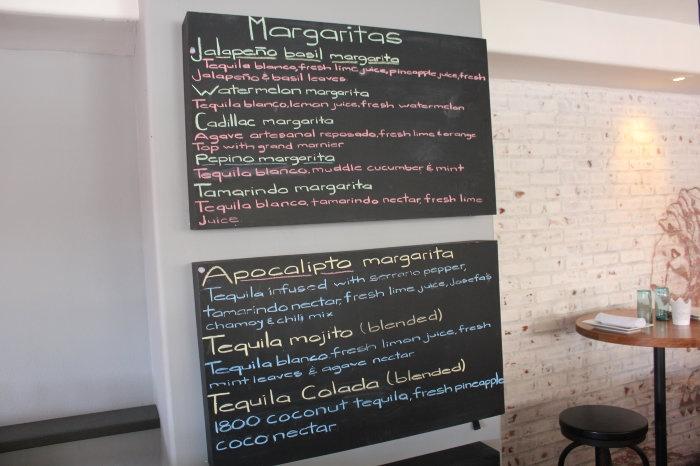 As it was lunch today, we passed on the tequila and margaritas but as you can see they offer a variety of types well beyond the traditional "strawberry" and "traditional".
I look forward to going back and trying the Jalapeno Basil Margarita next time - though Apocalipto sounds fun too!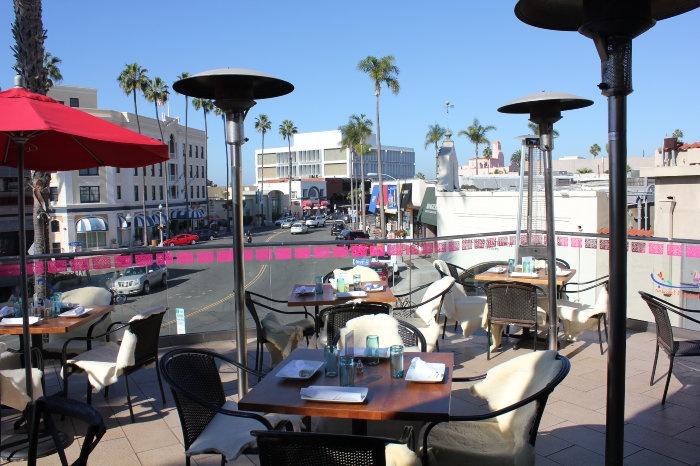 The restaurant itself is located right in front of Iberico (sister restaurant) and directly above Richard Walker's Pancake House with a fantastic view of Prospect street. If you manage to snag a table by the edge, this should make for some fantastic people watching on weekends!
Honestly, I could stop the review right here and simply tell you to go check the restaurant, but what makes Josefas extra special is that the menu, food, service, and of course plating all matched what I expect from a $100 meal for two. (our bill came to $79 with taxes and no drinks)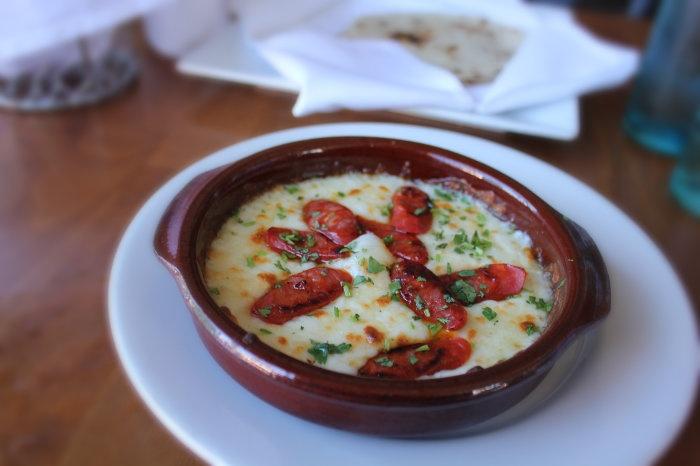 I always like to ask for recommendations and our waiter, Oscar was spectacular with guiding us through the menu and made excellent recommendations.
Our meal started with Queso Fundido Chorizo that was served with fresh tortillas.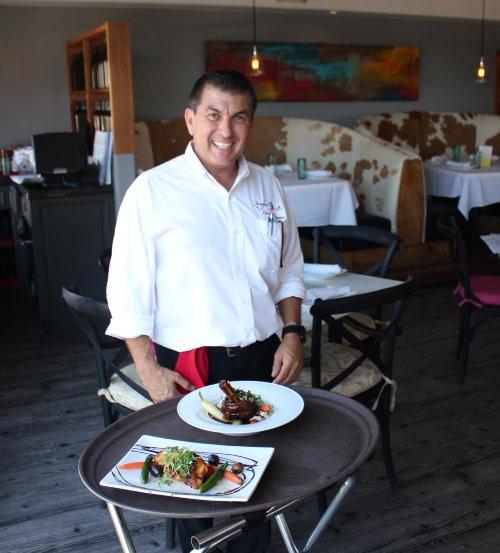 Not only was he extremely friendly and knowledgeable about the various items on the menu, but he also had an awesome smile and offered great service.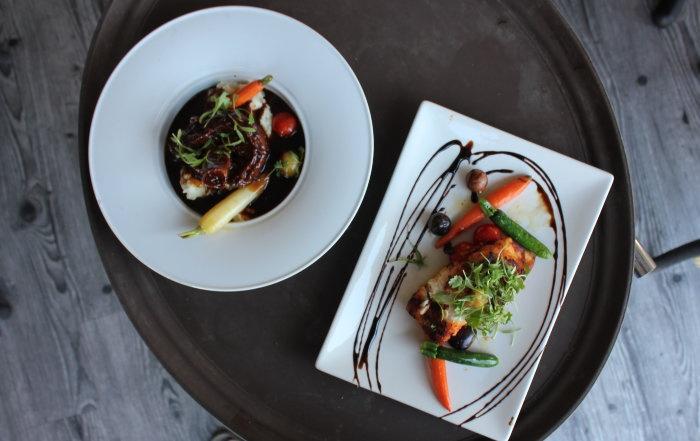 Heather ordered the Short-rib Braseado, "Fork tender short rib slow braised for 8 hours and glazed with a "cafe de olla" reduction sauce accompanied with seasonal vegetables and mashed potatoes".
I love my fish and Oscar highly recommended today's "catch of the day" which was sea bass prepared as Pescado al pastor "Fresh fish marinated in red chile-roasted sauce and grilled to perfection. Served with a puree of grilled pineapple."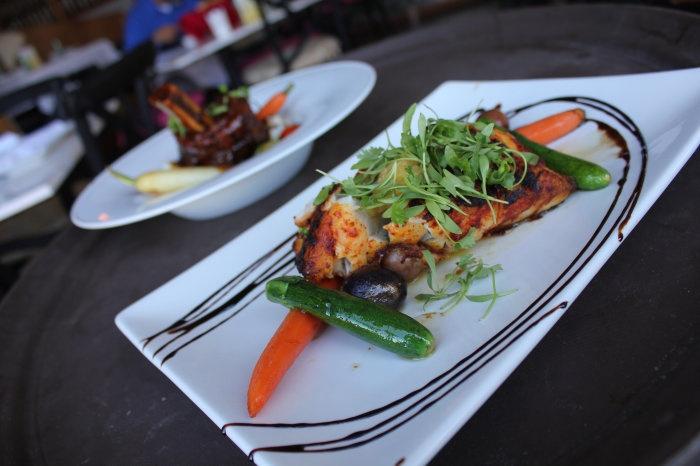 The plating amazed me, since while the dishes were both in the mid $20's, I haven't seen this level of beauty on a plate in a long time and certainly not here in San Diego.
As such, it was a delight taking photos of the food and that's part of the joy of having a truly great meal - being able to have an experience worth sharing.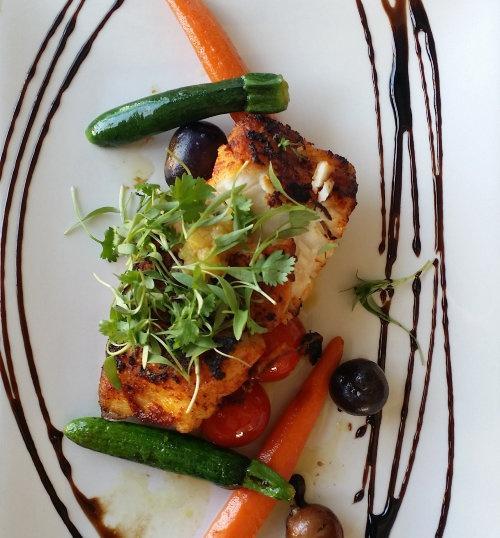 Our meal concluded with Spanish Bread Pudding - sweet brioche bread soaked in milk and vanilla then glazed with caramelized brown sugar and served with vanilla ice cream, walnuts, and blueberries. Unsurprisingly, this was every bit as perfect as the rest of the meal!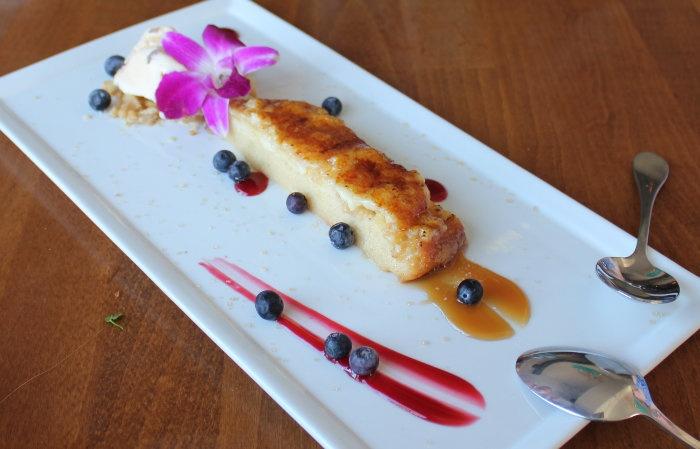 Josefas is now one of my favorite restaurants in San Diego. While there are some restaurants in town that do one thing good or maybe have a great atmosphere but "good" vs "great" food, Josefas was consistently great across the board at all of the critical areas from plating to flavor, service, selection, atmosphere etc.
Josefas Cocina Mexicana is located at 909 Prospect Street #209, La Jolla, California. Or you can call for reservations and more information: 858-454-1961